Content is King!
It is one of the most essential tools for marketers. That's why all brands focus on creating attractive content for their valuable customer base. Almost 93% of B2B marketers use content marketing. That is how crucial content writing is for your company.
Let's look at an example.
Demandbase, an account based marketing company, generated 1700 leads, over $1 million additional revenue and 125 new webinar viewers through their content marketing.
The firm used white papers, infographics, SlideShare presentations, and webinars to source new leads for their campaigns.
That's the power of content!
There are many examples of how companies and even big and established brands like Rolex, Nike, Cisco, and Coca-Cola have used active content marketing successfully, in increasing their brand image and revenue.
Take the example of Coca-Cola.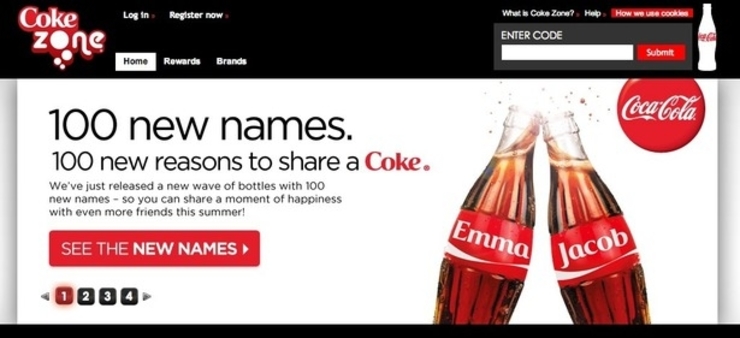 Coca-Cola used personalisation of their bottles with very simple, cool and breezy content.
They made the campaign content light, fun and peppy and used Facebook, Twitter and other mediums freely and extensively.
Result:
More than 500,000 photos were shared using the #ShareaCoke hashtag
There were 25 million new Facebook followers.
The traffic of social media sites of the Coke such as Coke Facebook  site increased by 870%
Around 76,000 virtual Coke cans were shared online and
378,000 custom Coke cans were printed at Westfield malls across the country
Marketing is all about numbers and strategies. And content writing has inherently become a big part of the marketing strategy because it CONVERTS!
Thus it doesn't come as a surprise that 78% of CMOs believe custom content is the future of marketing.
So it's time you should sit up and start taking notice of content writing.
How Does Content Writing Benefit Your Business?
Never underestimate the importance of good content! It can do wonders for your business. A knowledgeable, well researched and SEO friendly content written in a simple language can draw customers to your brand and force them to hear what you are saying. Once they find it valuable, they will keep coming back for more. Repeat visits means loyal customers who boost traffic, which in turn increases leads and converts into sales.
If you are still doubtful, then here are 5 points that prove how beneficial content writing is for your business:
1. Provides Value to Customers – Offering personalised content i.e. content tailored to meet the needs of your customers is an immense value addition to them. Written interestingly, backed by data and images, they ensure that your customers return to your website or blog. Readers are always drawn towards content from where they can extract some benefit.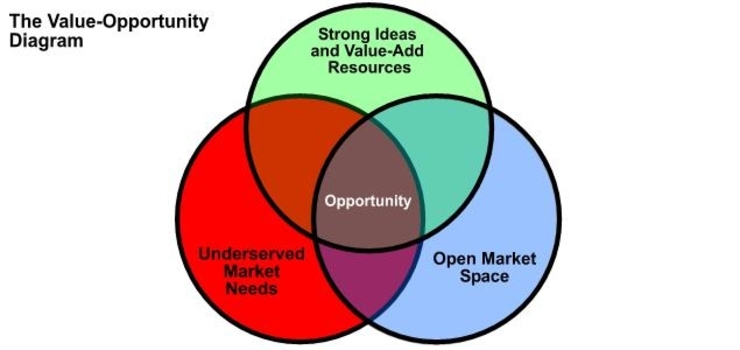 2. Creates Brand Awareness – Brand awareness doesn't start or end with a blog post. Your company's mission, values and content lend a unique brand voice that attracts customers and entices them to identify with your brand. Once they connect to this voice, you have them hooked. Having a strong and unique voice that is different from that of your competition creates brand visibility. With time, your content attains brand authority and makes you an industry leader or influencer. According to a report by Business 2 Community 73% believe that content marketing creates improved brand awareness.
3. Increases Customer Loyalty – Content plays a huge role in building trust and garnering customer loyalty. An educative content or one that harks the reader's emotions ultimately mould the customer's opinion and influences their buying decision. It also creates an effective channel for building a long term relationship with the customer. A person who is addicted to Harpers will not switch to any other magazine. A Forbes reader is a Forbes reader and Times reader remains a Times reader. That's how content ensures customer loyalty! Loyalty is the key. Loyalty drives traffic. Traffic drives revenue!
4. Generates Leads – Good quality content drives traffic to your blog or website. It engages potential customers and convinces them into making a purchase. Interactive content and one that encourages a two-way conversation between the customer and the brand hooks the reader and generates good returns on investment. According to this infographic by Demand Metric, content marketing costs 62% less than traditional marketing and generates about 3 times as many leads.
Here's a case study on how content increased leads by 200%
According to the Marketing Manager of Skytap,
"You have to understand the audience before you can "wow" it with great blog posts, whitepapers and webinars."
In 12 to 18 months, Skytap put a lot of focus and energy toward understanding who their buyers and then catered the content to those groups.
The company launched a content marketing strategy in May 2012 to generate and convert more leads. The team saw great year-over-year results:
55% increase in organic search traffic
97% increase in leads from online marketing
124% increase in leads from all channels (online as well as offline events and programs)
73% increase in opportunities from online marketing
5. Boosts SEO – Content optimised for search engines not only help rank in search engines but also attract targeted customers. Updating keywords, metadata, titles and tags helps build links and connects potential customers to your blog or website.
Now that you know how content writing benefits businesses, it is important to figure out wat type of content to create to reap the most profits.
What Type of Content to Create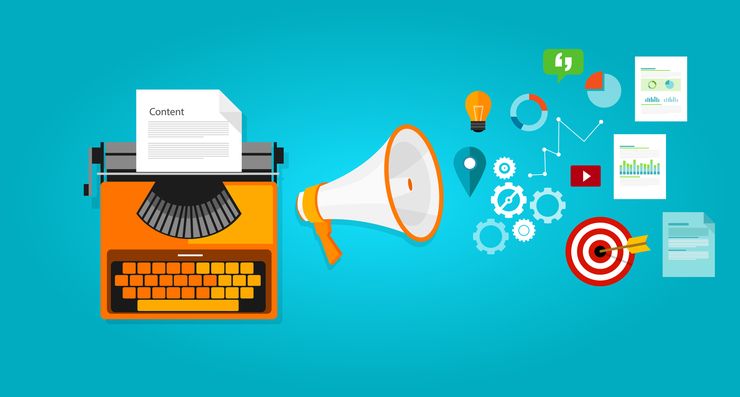 The idea is to create the content that will drive the maximum engagement from your customers.
The most popular types of content are:
Videos
Lists
Infographics
Blog Posts
White Paper
Podcasts
EBooks
Live Video
Stories
Memes
To find out, what type of posts work best, let's look at a case study.
By analysing almost 220,000 different content over a period of six months, BuzzStream and Fractl gathered the most and least popular types of content, industry wise. MarketingSherpa presented the same in the form of a chart.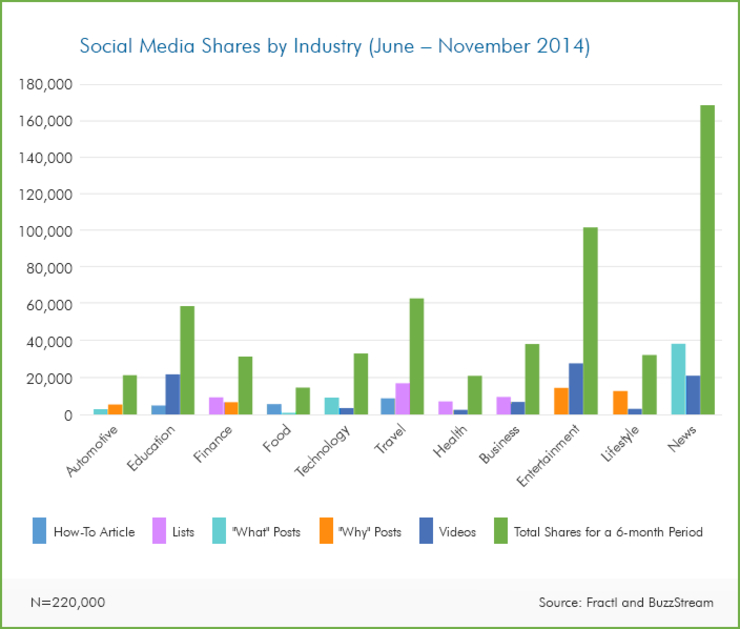 Another infographic by HubSpot gives a brilliant insight into what type of content affects the brain and how marketers can utilise them to their advantage.
Why Outsource Content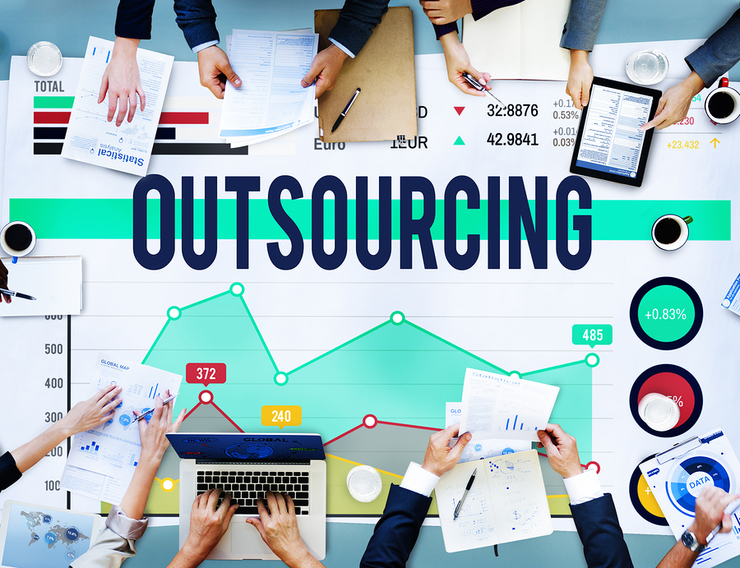 Once you have understood the importance of good content and decided which type of content to create, next comes the most crucial question – whether to take on the responsibility of content writing yourself or outsource it.
As much as it is important, it is not easy to create high quality tailored content for your customers. Content writing requires immense time and effort.
Any marketer will tell you how much of multi-tasking they need to do. Add to that creating relevant content and you hear a groan!
For a large company with an ensemble team, content marketing seems like a piece of cake. With a little more budget, you can hire some extra writers to pull off the high powered content needs of your company.
But if you are a small team trying to make a mark, creating in-house content can be a pain.
Here are 5 situations which you will identify with if you are thinking about outsourcing content:
1. You have a tight budget and keeping a team of fixed writers is becoming expensive for you
Let's be real, you want to spend as little money as you can and make as much as possible. That is a fairytale that businessmen want to live. It is a concern that Also with serious budget issues, it becomes very difficult to maintain a certain repertoire. Keeping full-time content creators plainly cost more than outsourcing.
There is, however, a slight downside to that. In this market, one can easily get content for as cheap as 2 dollars but the quality of the content is questionable. If you are fetching for a successful business, using fairly priced contents is going to be the only way out.
If your business is short of money, keeping a team of writers or even one writer can be very financially demanding.
2. Your team of writers lack proper knowledge and expertise about your industry and produce mostly "general" content
Creating brand new content on daily basis is one of the toughest things to do. Sometimes it is daunting to think of something new on the spot. But that is no excuse, as there are thousands of brilliant content pieces that are being churned out by the minute. And as each moment passes, something that was brand new few hours ago becomes outdated.
It is not okay to have a 'general' content that does not serve the purpose of your business. People by now are bored of general stuff. The millennials call it 'Basic' or 'being basic' and trust me, you do not want to be basic in this crowd. Your content just has to be a brilliant fact driven masterpiece that people can enjoy time and again. One cannot produce such content if that person has very poor or zero knowledge about your business.
3. You don't have a proper content marketing plan or strategy
Knowledge about social happenings in the virtual world, awareness about current affairs and what is happening around you is very necessary if you need a good marketing plan.
If you don't have a plan or a business strategy, you probably are unaware of what people are buying and how it relates to your profit. Outsourcing your content needs solves the problem because even if you are not up to date with your customers' needs, the content creators will be.
Outsourcing can singlehandedly solve both these problems in a jiffy.
4. You are not getting the necessary results from your content like traffic, leads and email subscribers.
There is every possibility in the world that your content generates zero leads and engagement. You cannot expect overnight success with one content or even several. Content that is relevant and appealing to the target audience will only generate engagement.
In this situation, pulling up the socks and outsourcing your needs might serve the purpose better than the current set up.
5. You don't have the time to produce constant and engaging content for your customers.
Like mentioned before in this section, creating brand new content every single day is nothing short of an uphill battle. Dodging thousands of bad ideas and reaching for the one bright and golden idea every single time is something that sounds impossible.
It can be possible that initially, the person who owns the business had a set of skills which helped him to produce and curate content efficiently single-handedly. But as the business flourishes, it becomes very difficult for one person to maintain delivering products of the same quality. It is not that the person loses his touch, it is just that there is simply no time left for him to engage in the simple content creating.
Content writing, business and everything else comes into picture once the business flourishes. Outsourcing the job to other creators for similar content can be an extra helping hand here.
Let's take a look at a case study.
Case Study: InsideView Gained a Bigger Following by Outsourcing
InsideView helps businesses improve their marketing, sales and management results.
In order to continue their growth, they had to increase traffic to their website. However, they realized it would take a team of writers to produce the amount of content they needed, so they decided it was time to outsource.
By doing this, they were able to increase their content by 25 percent and their web traffic by 72 percent. They continue to enjoy this rapid and consistent growth thanks to the service of outsourced writers.
Benefits of Outsourcing Content Writing
It is best to outsource and give the content writing job to professionals in the industry who will keep the clients engaged fully and continuously.
This helps to save time and money
Time = Money
Now, let's look at the advantages that the tremendously beneficial, easy and vast pool of outsourcing industry gives us.
Creating content is Hard. Creating consistent and interesting content is harder!
There are very sound benefits of outsourcing.
1. Saves Time and Cost on Hiring and Firing
Outsourcing content writing saves a lot of time and headache!
Why get into the hassle of hiring and firing? Creating an in-house team needs time, money and lots and lots of effort.
Managing a team is not easy. With attrition rate at an all-time high, it can be a huge blow to the company's resources to look for the right talent and retain them.
It is best to outsource the content.
The top hiring barriers employers cited are finding,
Skilled talent
The cost of quality staff
Attracting top talent
Retaining top talent
And culture fit
Whew, it does sound a bit exhausting to get caught in this muddle. Doesn't it?
It is so important and also so difficult to dish out quality content while maintaining consistency and retention of the readers that most companies are now beginning to outsource.
A study of 262 digital marketing executives revealed that:
(source)
That's a big number to ponder. This definitely shows the increasing acceptance and use of outsourcing!
2. Focus On Your Product/Service
What is your core competency? What do you really excel at and where do you want to reach in next 1 year, 5 years or 10 years?
If you are a company with a clear-cut strategy and growth trajectory in mind, then you will not waste your time and energy on creating your own in-house content as well.
Wearing many hats may take away the focus and the direction that you might have for your company. Writing your content which can take a lot of man-hours can deplete the energy of your company and impact bottom line.
If you are a small firm and think that outsourcing is only for big companies, then you too need to think again!
78% of small businesses attract new customers through social media. (Relevanza)
There are thousands of talent online that can do your work at much less the cost and almost no hassle. They have seen a great impact on their productivity, growth and ROI.
Smaller companies have more reasons to use the advantage of outsourcing. At a reduced cost, they can benefit from the vast pool of resource available and concentrate on their core competency.
Greatness can be achieved by being focused and specialised. Well, do that and give the mundane task to companies whose work area is content creation.
Doesn't that sound better?
3. Access to the Industry Expert
To be successful in any business, you have to surround yourself with right people.
Well, this can be a little tricky. Finding the right person for the right job and retaining them have been and still is the toughest job any company faces.
Well, here we bow down to technology!
You can find the best brains without going anywhere, right at your doorstep!
Outsourcing enables you to access the kind of knowledge and expertise that is needed for your company which, otherwise, you cannot possibly hire and maintain!
That way, you can get content that is well researched, well written, engaging enough and also that suits your personality and tone.
They can also be optimised enough for search engines.
If you don't like the writer, there are thousands to choose from.
Could things have become simpler? Just with the click, you get the best brains at best price writing the best piece you could ever get!
A well-written blog increases your credibility, appeal and helps in spreading the awareness of your brand.
If it is liked and shared, half the marketing target is achieved!
It is said that by 2020, customers will manage 85% of their relationships with businesses without talking to a human.
That means it has to be content-based – interactive and attractive!
4. Better ROI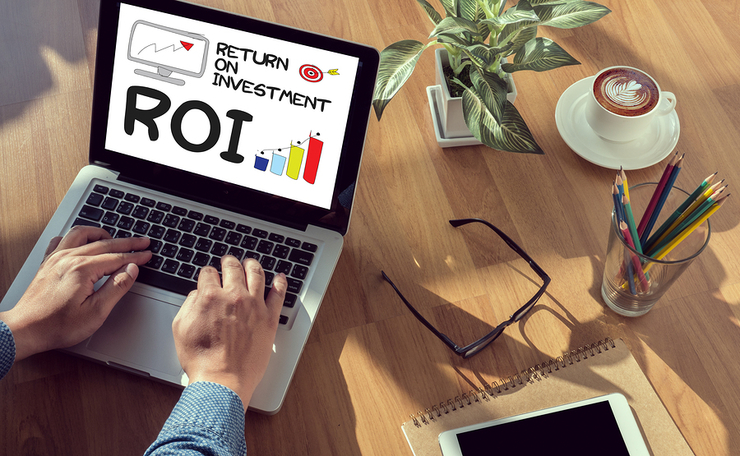 This is the most important part. If this doesn't make sense, nothing else will, right?
ROI is the key!

The key to effective content writing is not just in filling pages after pages of content. It is all about creating high-quality content that gives a lot of information or solution to the customers and retains their interest.
They should like it and share it.
Since the overhead cost of a good content team who can do research in various verticals and come up with great content time after time can be huge, it can really deplete the resource of the company.
Outsourcing is the only answer here!
Outsource = No Overhead Costs (Team Salary, Bonus, Perks, Hiring, firing).
Also since the content work has become a very important aspect of marketing, it also means that with the growth of the company, you need more staff, more overhead expenses, office space etc.
The huge cost makes the ROI non-viable.
At a structured, per word rate, irrespective of the industry, your cost is pre-determined.
48% of clients measure content marketing success by the number of leads, the number of times links get clicked, and shares generated by each campaign.
Stats have Proven that Content Marketing Increases Lead Generation, Sales, and ROI
Increased ROI
Brands that create 15 blog posts per month average 1,200 new leads per month.
Marketers who have prioritized blogging are 13 times more likely to have a positive ROI.
Marketers who spend more than $25,000 on inbound marketing each year save more than $14 on their cost per acquisition.
Website conversion rate is nearly 6 times higher for content marketing adopters than non-adopters (2.9% vs 0.5%). (Kapost)
Inbound Marketers double the average site conversion rate, from 6% to 12% total.(HubSpot)
5. Improved Content Marketing Strategy
Out of all the marketing tools like SEO, word of mouth, online promotions, e-mail marketing etc, content marketing is turning out to be the most effective marketing strategy.
Content marketing works best for brands by engaging the customers.
Content coupled with successful SEO strategy, which also needs high-quality content and phrases, drives high traffic to the site.
Content Strategy is developed around a few factors:
1. What the target audience wants
2. EPIC content worth sharing
3. Reliable source of data and information
4. Consistency in work and delivery
5. Creating Content with SEO in mind
6. Addressing the queries properly
All this needs a highly qualified team who are able to dedicate a substantial amount of time taking care of content generation as well as marketing.
Specialised, trendy and gripping content is not easy to achieve every day, day after day. On top of that doing the content marketing strategy can be a serious business.
Why take on such a headache?
It does not really make sense to let your business suffer on account of these factors especially if there are better alternatives available.
6. Create Leads and Sales Opportunities
According to a report, 51% of buyers refer to content for validating their purchase decisions.
Every day, 27 million pieces of content are shared.
52 percent of consumers said blogs had an impact on their decisions to buy products and services
24% of organizations now devote 50% or more of their budget to content.
It is very important to come up with good content to entice the users to keep coming to your site.
Once the loyalty develops and trust builds up, it leads to the opportunities for conversion and sales.
Content, therefore, is the most promising tool for the generation of leads and attracting customers to the site leading to conversion and revenue growth.
Tempesta Media found that 90 percent of companies with growing revenue had a content marketing offering. In contrast, 50 percent of companies with declining revenues lacked fresh and expertly produced content to promote their products and services.
Banner ads have seen click-through-rates and conversions plummet.
Content marketing, however, capitalizes on the promise of inbound marketing, operating under the assumption that prospects are researching and looking for a vendor or a product.
7. Standardisation, Consistency and Vast Pool of Knowledge :
Keeping abreast of the latest news, views, trends with best practices can be quite a task for your team.
Coupled with that, producing good copies that engages the customers and manages to hold his attention can be very stressful.
Outsourcing can ease the load to a great extent. There is a wide pool of talent to choose from, who can keep dishing out articles curated to match the industry needs.
They are also well equipped to understand your company's personality and goals and write, while perfectly matching to the standard and need of the brand.
In the words of Pete Angus, Media Shower
"Great content needs to make a user take the next step by clicking a call to action. If a reader completes an article and takes action, it was targeted, timely, and accomplished its goal of providing useful information."
8. Traffic! Traffic and More Traffic!
The whole aim of the marketing managers is to drive traffic to their website.
Good content can go a long- long way in driving traffic to the site. Good opening lines can make the reader really sit up and read the rest.
Companies that blog regularly have an increased traffic and response to their site. Regular blogging adds to more surfing, loyalty, leads conversion, better search results in Google and better revenue.
Reviews, comparisons, suggestions, feedbacks can go a long way in increasing traffic to the site.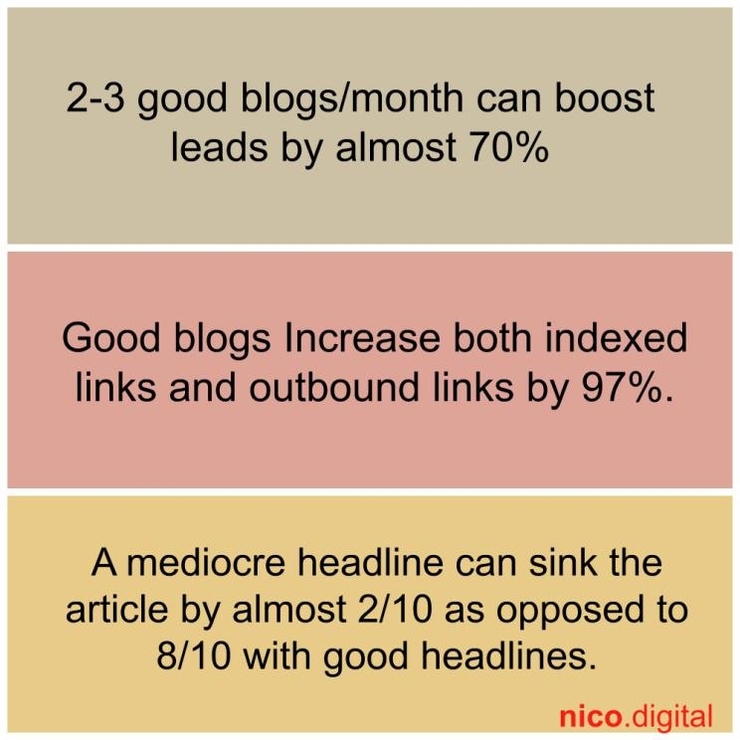 It is clear beyond doubt that in this day and age, outsourcing is the answer.
We are living in a day and age of digital world where everything happens online. There is a wide pool of talent, data and resource available online.
To stay ahead of the game and on top of things, we need to ride the tide.
Outsourcing is a great present-day digital advantage we all have. By outsourcing your content writing, you can:
Get professionally written, optimized content that is engaging enough, relevant and creates leads.
That engages your target customer and builds relationships.
Benefit from the vast pool of knowledge available online.
Check results and give a regular report on ROI.
Saves a lot of time and money.
Content is a great marketing tool. It can open doors for you. Your marketing team, equipped with the other right tools and strategies, can march right ahead, through those doors!