Been to the Audi A6 site lately? Or Coca Cola's? If you haven't, you might want to take a look at them right now. Done? Notice anything different from the average site you visit? Hint: It's all in the graphics!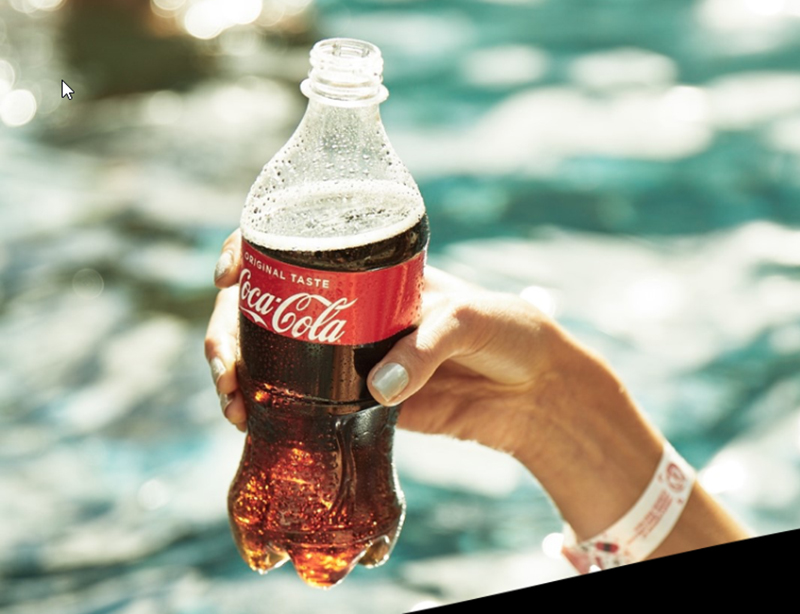 Image courtesy: https://bit.ly/2lseo3p
If you look again, you'll see that the graphics on the sites of these two commercial giants are far from flat. They are dynamic. They have insane depth. They are 3D! 3D graphics are indeed the next big thing in graphics design. Such designs instantly stand out, no matter the backdrop, giving your site an edge over flat designs.
Being the raging trend they are right now, it's a wise decision to get your graphics designer to include these cool elements in your website design. But before you get to that, there's a lot you need to know about 3D graphic design.
We'll be covering a lot of ground in this post so at the end of it, you come out wiser and well-informed about 3D graphic design. So let's go!
What is 3D graphic design?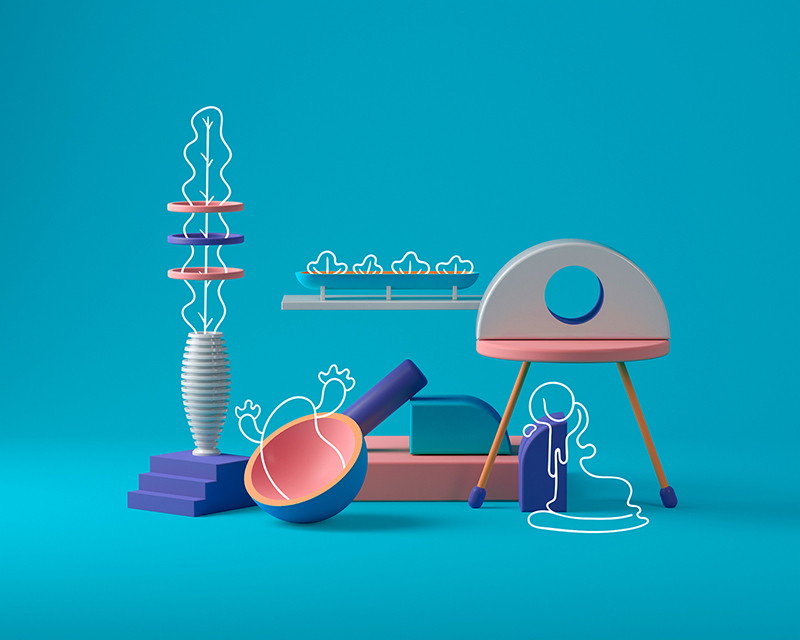 Image courtesy: https://bit.ly/2HxvFnh
Jumping straight to the definition, 3D graphic designs are three-dimensional computerized representation of designs and logos. Due to the added dimension, 3D graphics appear more lifelike, which is what lends to their attractiveness.
3D graphic designs are not new by any means though. They made their first appearance in the 1970s and have been in regular use since the 90s, when designers started using them as a part of illustrator projects.
However, initially, 3D designs weren't as subtle as they are today. Designers went crazy with them first, churning out bold designs in metallic shades and neon hues. It's only in the present times that they have evolved into sophisticated pastel patterns that scream refinement.
How is it different from 2D?

Image courtesy: https://bit.ly/2J8R9Lm
Before 3D design starting making noise, 2D designs were being used extensively on the web – right from website to logo designs and more. They are still the most popular form of design, and as such vary a great deal from their rather evolved counterpart – 3D design. Let's take a look at their dissimilarities-
The major difference between 2D and 3D designs lies in the terms of their appearance. 2D designs appear flat, while 3D designs have more depth and character. Although this is the most obvious difference between them, the two have more differences than meets the eye.
The techniques that go into making 2D and 3D graphic designs are quite different as well. 2D flat, digital images are vector-based. On the other hand, 3D graphics designing follows a three-step method that comprises of modeling, layout and animation, and rendering. The software that helps in the creation of each is quite different as well.
So if you are wondering if you should choose 3D graphics over and above 2D graphics for your website, think about your website's requirements first. 2D graphics in the present day run the risk of appearing boring, while 3D designs are eye-catchers. If you intend to get a logo or website redesign, incorporating 3D graphics in them will definitely give an edge to your site. And we all know the role a beautiful design plays in attracting and engaging the target audience now, don't we?
How are 3D graphics created?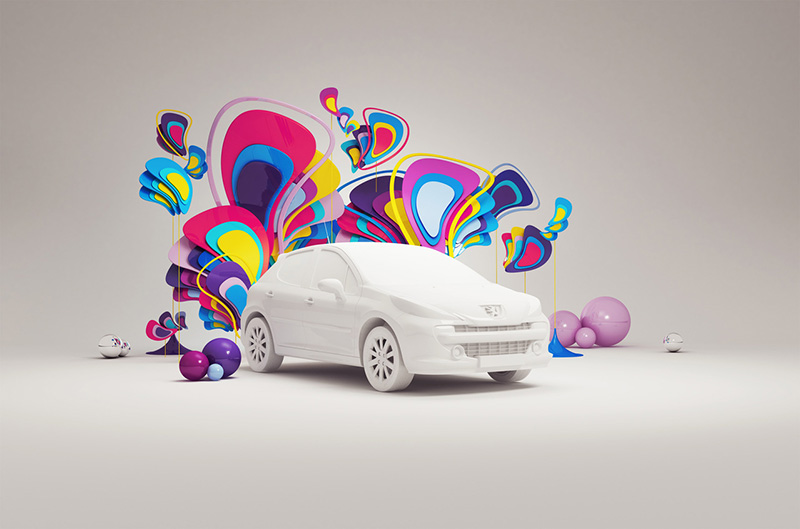 Image courtesy: https://bit.ly/309Db10
The creation of 3D graphics, as mentioned before, follows three distinct stages. Each stage is crucial for the completion of a design that not only meets specified requirements but is also attractive. Allow me to elaborate on these steps so that you get a fair idea of the work that goes into the making of the final design you see on your screen-
Modeling: The first step of 3D graphic designing, model entails process behind the formation of an object's shape. At this stage, the designer uses 3D modeling tools on his/her computer to create a 3D model. A real-world object might also be scanned and represented as a 3D model. Not all such designs originate in the minds of a designer. In fact, physical simulation is another way in which 3D models can also be produced. At the modeling stage, materials and textures are added to the model to make it appear lifelike.
Layout and animation: The next step of graphic 3D design animation involves layout and animation. Before a 3D image can be created, a background for it has to be created, i.e. it has to be laid out in a particular scene. This scene must define the spatial relationship between the different elements present such as the size and the location.
As for animation, it can be defined as the temporal description or movement over time of the object. Layout and animation are often carried out simultaneously. That said, just like animation, physical simulation too carries with it the element of motion.
Rendering: Now comes the final stage in the designing of the ever-fascinating 3D graphics – rendering. Rendering is the process of converting the 3D model into an image. This is done in one of two ways – one is to simulate light transport in order to get a photo-realistic multidimensional image; the second is done by applying art styles such non-photorealistic rendering.
Photo-realistic rendering is carried out with help of 3D computer graphics software or API.  3D projection is also necessary to complete the process. The software that's commonly used for rendering 3D graphic design include Blender, Autodesk 3ds Max, Adobe's 3D graphic design software and more.
Though the above process might look simple enough to do, only a skilled graphic designer can do it justice. So if you plan to get 3D graphics for your own brand, make sure you hire a graphic designing agency that is up to the mark for the job.
3D graphic design examples
So we're here in the penultimate section of this blog where I finally show you some cool and outstanding examples of 3D graphic design! I know you've been waiting for this. So allow me to show you the stunning results that can be achieved of you use 3D graphics in your website and other brand campaigns.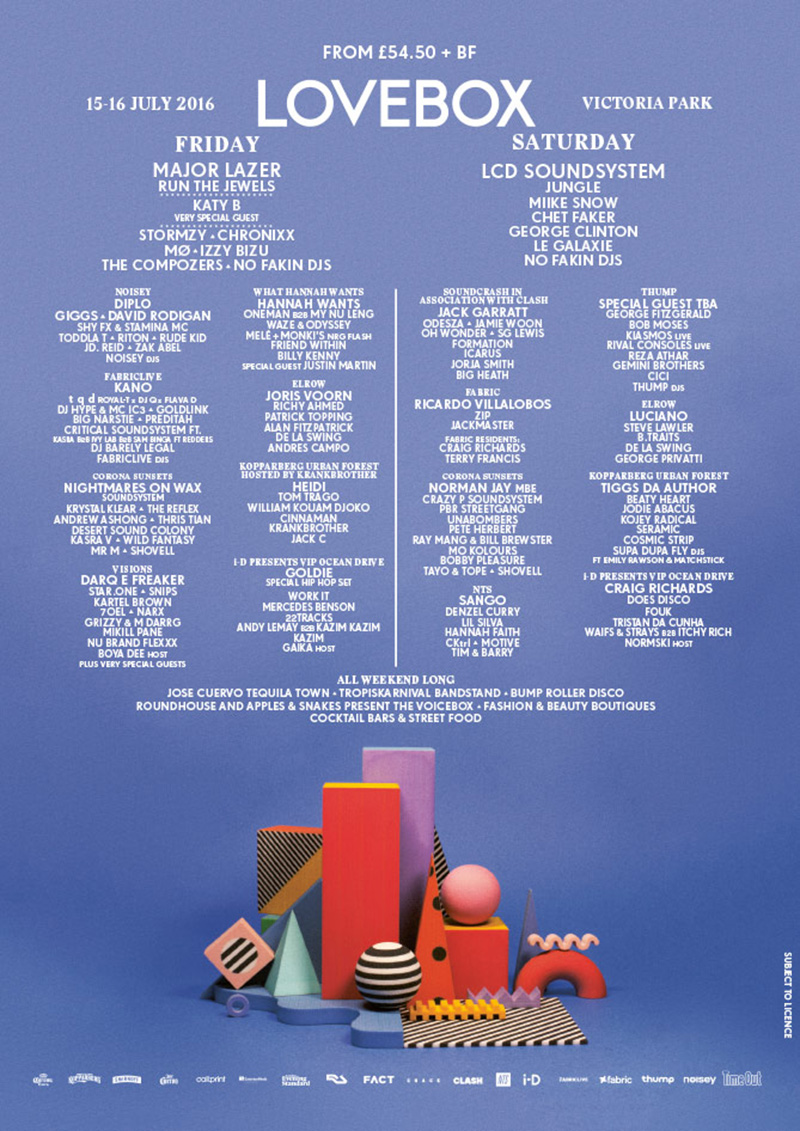 Image courtesy: https://bit.ly/2HjucSi
Music lover or not, when you look at this 3D illustration of Lovebox, an annual music festival held in east London's Victoria Park, you won't be able to help but love it! Designed by Almost Interesting's Kevin Summers in collaboration with the event's in-house team, this artwork is a prime example of the magic 3D graphics can create.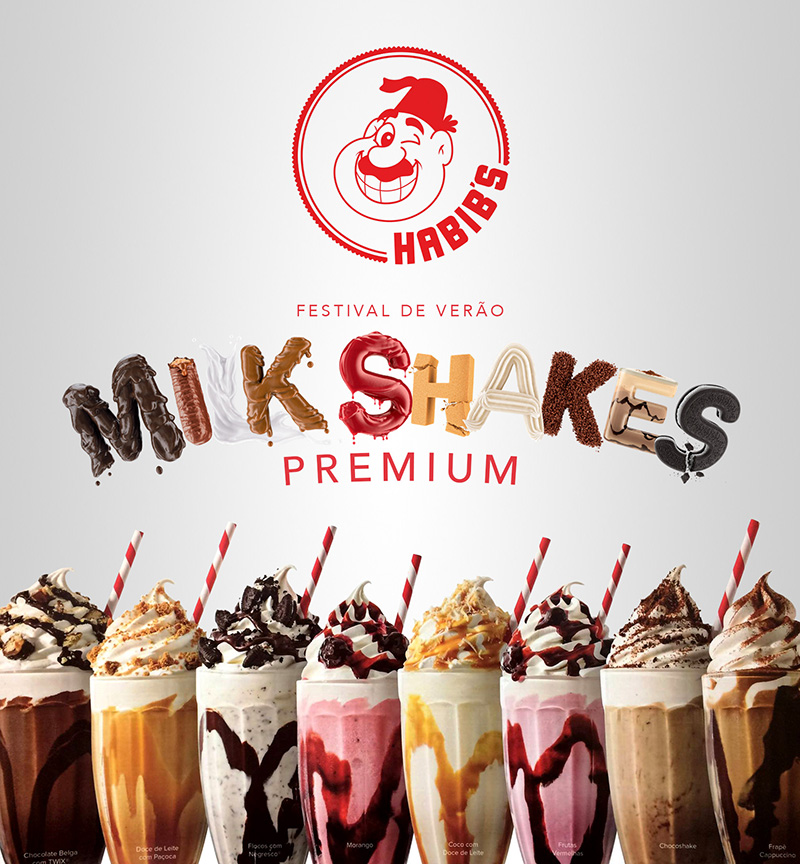 Image courtesy: https://bit.ly/2VqYQTW
Created by Andre Caputo, a Brazil-based graphic designer, you get a super realistic 3D representation of food items in this Habib's Milkshake poster. Caputo is known for the magic he can create with 3D food typography and this poster seems to take it to a whole new gastronomic plane, where nothing but tasty exists!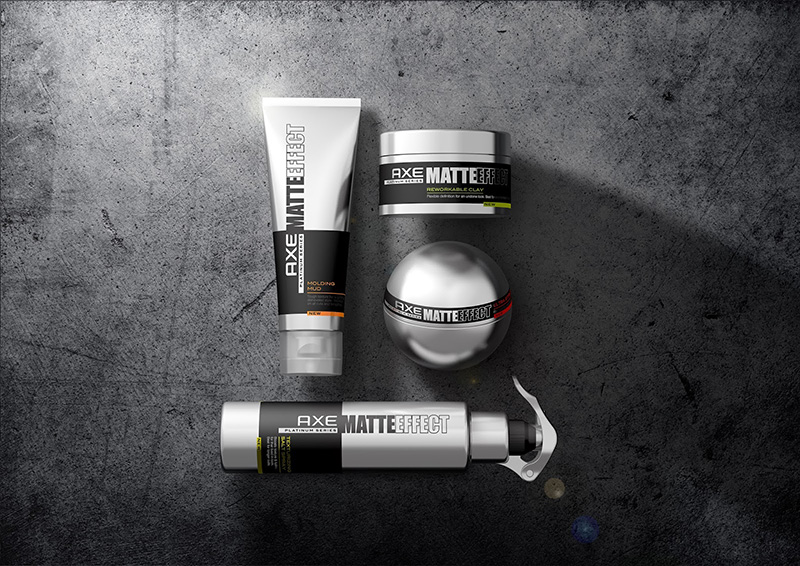 Image courtesy: https://bit.ly/2Jwq6cn
When Axe, a name to reckon with in the sphere of male grooming, asked PB creative to create a marketing campaign for its new line-up, The Matte Effect, something magical happened. The creative team put their heads together to come up with an image that brought the entire range to life in super-sized albeit super classy 3D renders. Just look at that visual on top! It's edgy, it's manly and it oozes the sophistication that older men personify, which the range was targeted at.
This is just the tip of the iceberg. If you get down to researching on 3D effect graphic design, you'll see the amount of character a 3D image can add to a website or brand campaign. However, implementation of 3D graphic design can prove to be tricky business. You need to know what's hot and what's not, and that's where the next section of this post will help you.
Hottest trends in 3D graphic design
So now that you're ready to incorporate 3D graphic designs in your brand campaign, you should know about the latest trends so you don't go wrong. After all, the effort you put into creating these beautiful designs should yield the results you expect from them.
Here are the major 3D graphic design trends 2019 that you should try imbibing in your brand campaigns-
3D Humans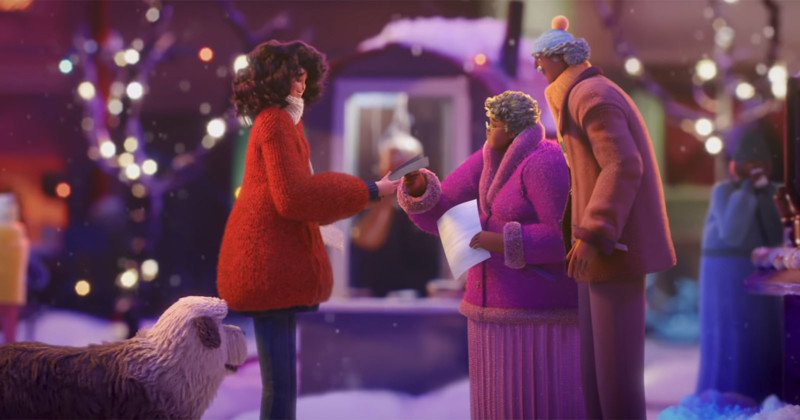 Image courtesy: https://bit.ly/2E0lGqL
Forget 2D illustrated characters. It's time to turn those flat characters into their 3D avatars! Expect to see a lot of 3D mascots and people in ad campaigns this year.
3D Abstract

Image courtesy: https://bit.ly/2LJAZKq
What do you get when you combine two of the biggest trends in graphic design, i.e. 3D and abstract? You get organic 3D abstracts that look totally out of this world!
3D Humanoids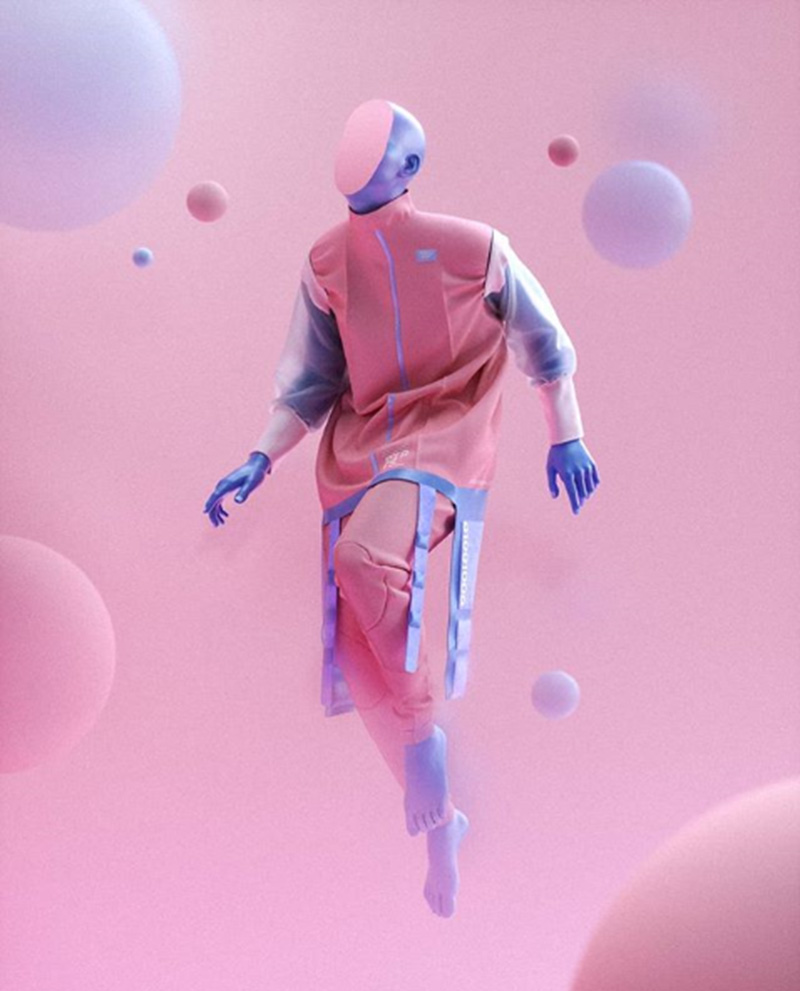 Image courtesy: https://bit.ly/2Hdd9Tj
If 3D humans are a part of the graphics design world, can 3D humanoids be far behind? No way! In the 3D world, the sky is the limit. And that's something that truly shows in renders of 3D humanoids in fantasy settings.
3D in AR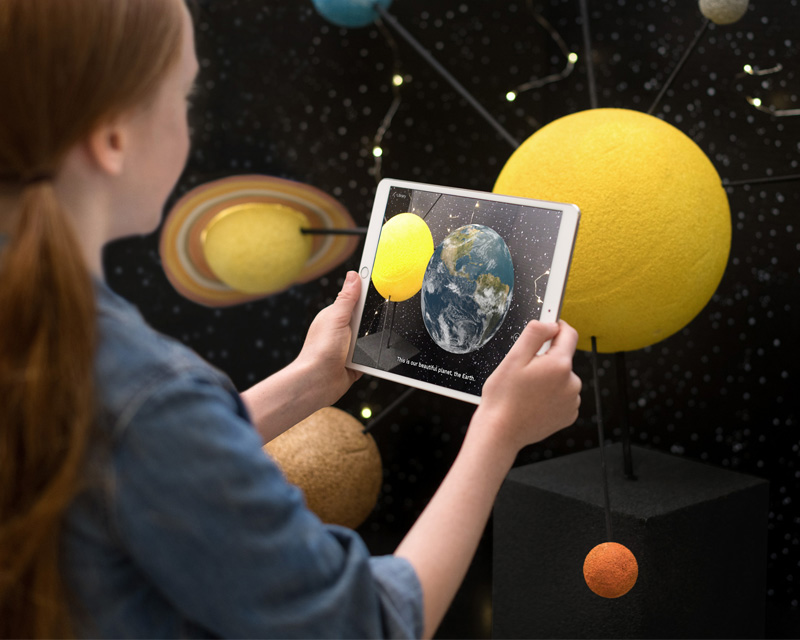 Image courtesy: https://apple.co/2LAD1Na
As augmented reality gains in popularity, graphic designers can't help but toy with 3D in AR. The effect of this really shows in games and famous apps such as Facebook and Snapchat that use 3D filters to recreate realistic looking effects.
3D Typography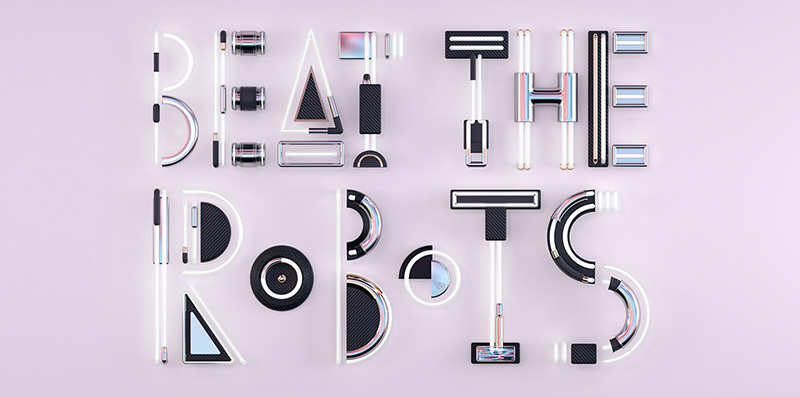 Image courtesy: https://bit.ly/2Hgxs0M
3D typography is not new by any means but it's only that it's getting the attention and love it deserves. You can see it being used extensively in several brand campaigns, replacing your usual bold fonts in favor of something fun and quirky.
While these are the major trends, some others are worth mentioning. Trends such as minimalistic color palettes, a mix of 2D and 3D elements, 3D textures and 3D machines are going to big this season.
Final word – 3D is here to stay!
With the upsurge of cutesy and artistic 3D designs in mainstream marketing campaigns of big brands, 3D graphic designs seem to be the next big revolution in the digital designing field. And there's no reason for them to go out of style any time soon. Their depth and real-life vibe add to their appeal and make boring campaigns so much more interesting. For now all I can say is – 3D is here to stay!
Want To Create Amazing 3D Graphics? Get The Job Done By The Experts At Digital Polo
3D graphic designs are the new 'it' thing and if you want your brand campaign to be full of cool 3D designs, it's time you hired Digital Polo for the job. With a dedicated in-house team of some of the most talented 3D graphic designers, we can fulfill your designing needs without missing a deadline. So if you need a 3D graphic designer, call us now! Our prices are easy on the pocket too!