Once in a while, we all grab a healthy Sub from Subway. Or we may spend time with our friends at Starbucks. Have you noticed the rapid increase in Quick Service Restaurants around you?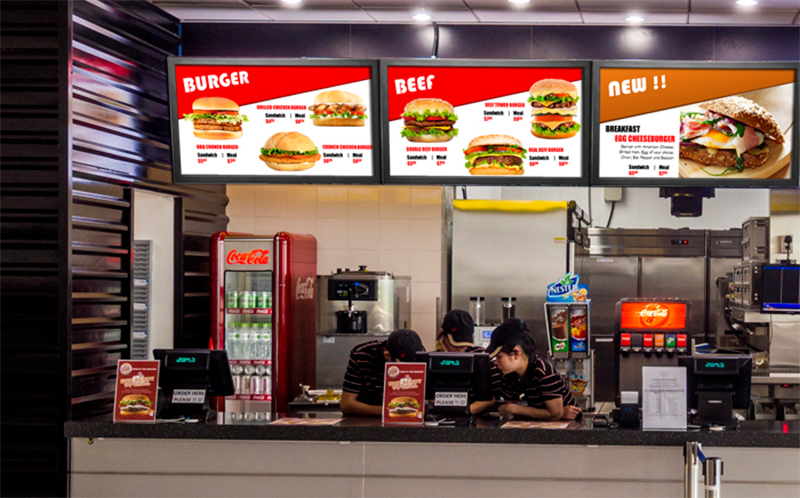 Image courtesy: https://bit.ly/2VfAFaI
It's estimated that the QSR Industry will grow from $539 billion in 2016 to $691 billion in 2021. Now, that's a huge leap I must say. So, if you too own a QSR outlet, you may not want to lag behind. The success of your QSR depends on how fast you can increase your online sales along with offline sales.
What did you say?
It's easier said than done!
Yes, you're right.
But if I say, that I'll help you to 'hack' your growth, would you believe it? You better do. Here I am with 20 awesome growth hacks that will hold you in good stead in the long run. And guess what? These hacks are easy to implement as well. Isn't that amazing?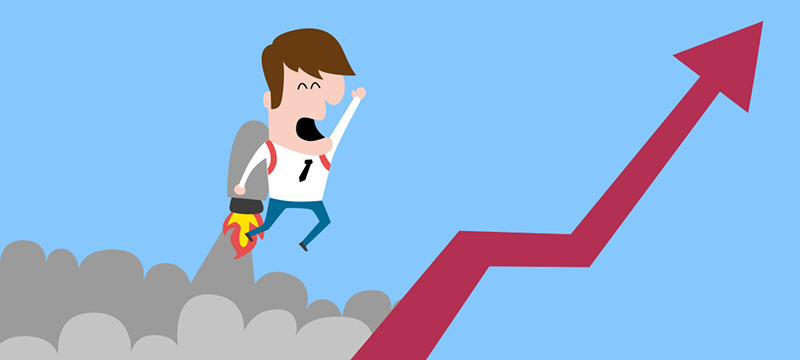 Image courtesy: https://bit.ly/2WzBVSA
So, let's hack it.
Social media presence
One of the easiest yet most effective ways to increase your growth is to increase your social media presence. There are numerous social media platforms including famous ones such as Facebook, Instagram, Pinterest and Twitter.
Each of these social media platforms has its own target audience. And as you already know by now, social media marketing is one of the hottest marketing trends that every company follows. If you can increase your presence in these sites, you'll definitely see an increase in your sale prospects. However, you must know which social media network holds the most potential for your business.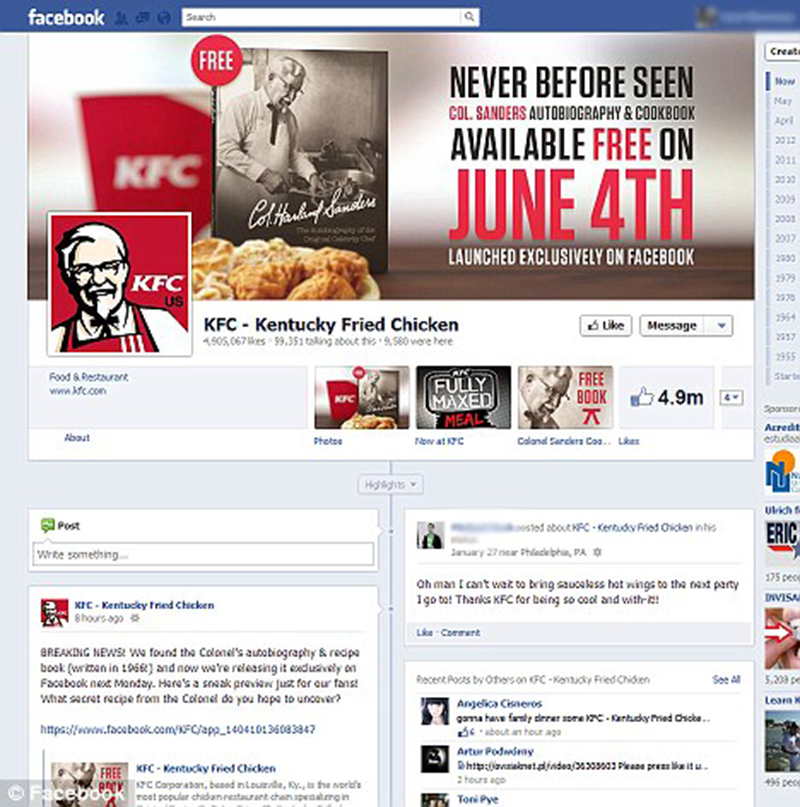 Image courtesy: https://dailym.ai/2ZYX7Uw
Check out how KFC has used the cover page of Facebook to communicate with its customers.
Look at another example below: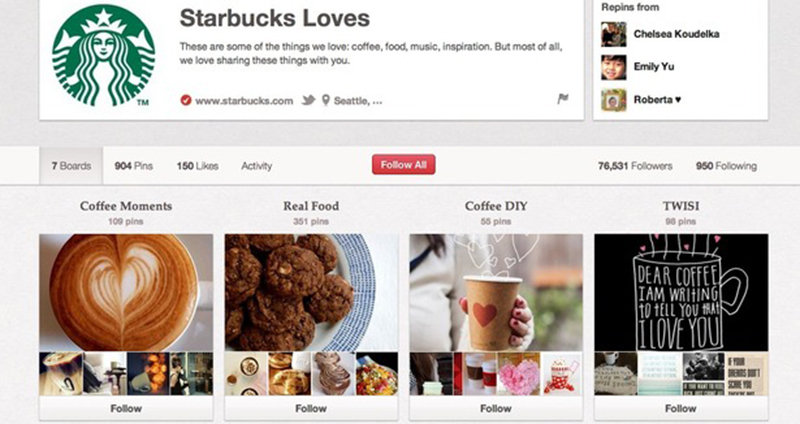 Image courtesy: https://bit.ly/2H460Vi
Starbucks frequently runs competition on Pinterest. Why does the company do so? It's a hack to engage the followers and drive them towards the brand. You may not be as huge a company like Starbucks or KFC. But you too can utilize this trick to involve more customers and increase your growth.
Do you know that Instagram is an excellent platform to promote your business?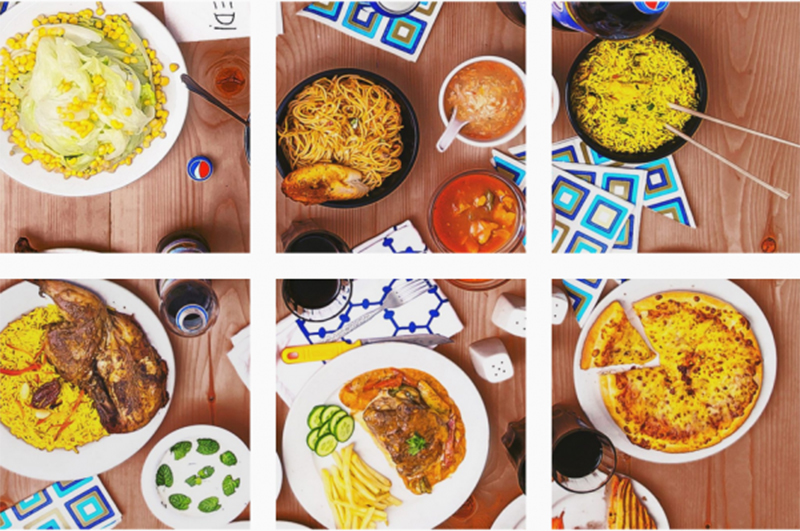 Image courtesy: https://bit.ly/2Yec57n
If you can utilize the INSTAGRAM GRID tactfully, you can amaze your existing customers. It can help you gain more customers than you have ever imagined. Instagram also allows you to create small videos. Hundreds of thousand videos are being uploaded every second. From small enterprises to large corporations, everyone is using this powerful media.
You might want to check out my dedicated blog on how you can grow your business through Instagram videos.
Track your presence on social media
Now, that you're all geared up to make your online presence count, you must be able to track your presence on social media. Tracking helps to skim through the conversations that are taking place on your social media pages.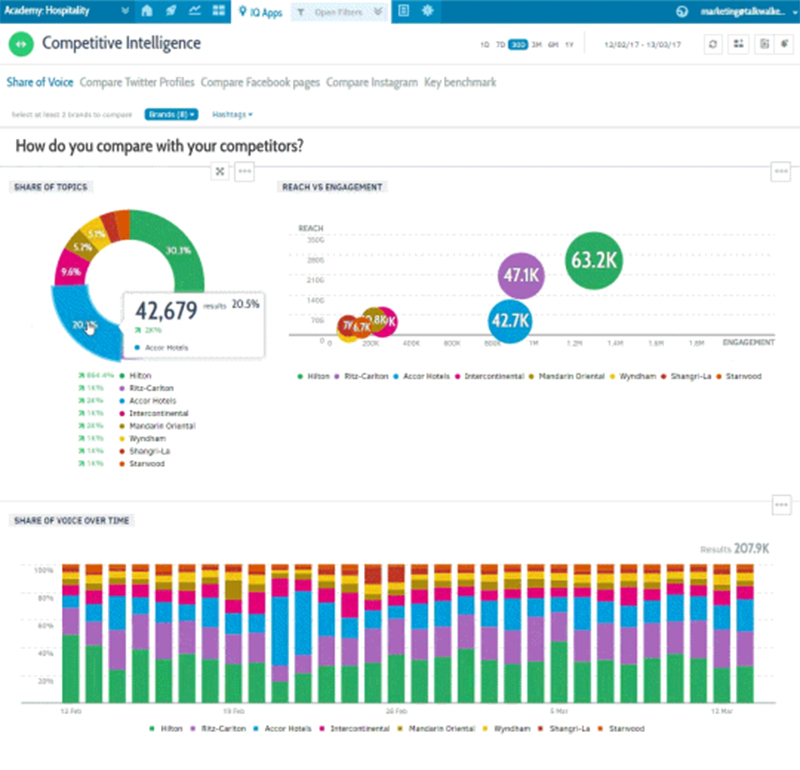 Even though every conversation is not worth your time, you don't want a negative conversation to float around your social media pages. We all know that it's humanly impossible to lurk around these platforms to track every minute detail. And that's where the tracking tools come handy.
If you start using the right tools, you can rest assured that you'll get notified about each of your online mentions. You can also track the source of your traffic. As we are hacking our way towards growth, you don't need to invest in paid tools. There are a number of free tools that you can use for tracking the presence. Let's take a look at some of these free tools.
Although Hootsuite has 4 paid plans, it also offers free-of-cost service. For starters, the free version of the tool serves the purpose pretty well.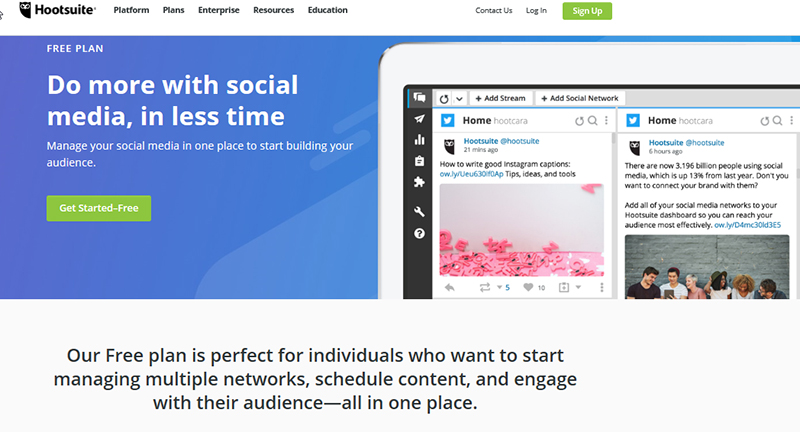 Hootsuite offers to track your Twitter account. Apart from tracking your account, the tool also offers you to set up keyword searches. This helps you in getting a clear picture of who your competitors are, who are talking about you and how your company is being represented on Twitter.
Social Mention is one of the most comprehensive social media monitoring tools that you can try for free. There are hundreds of properties that you can track through Social Mention.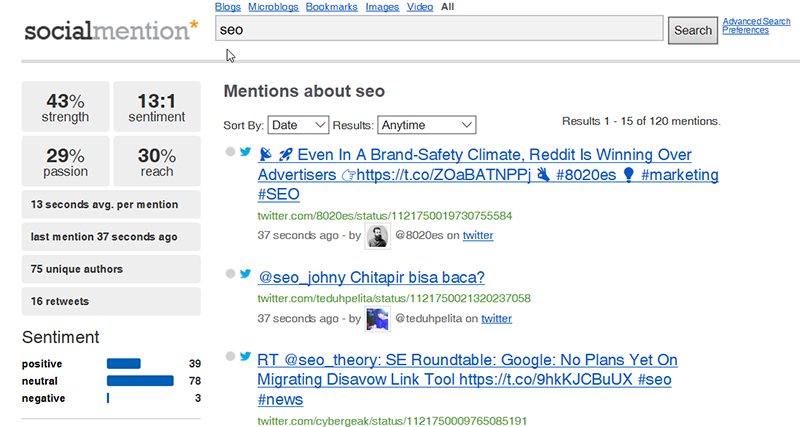 As you can see, there are four segments of measuring your influence: Strength, Sentiment, Passion and Reach. Now, you will ask, "What do these terms signify?"
Let me make it easier to understand. While Strength refers to the percentage of time your company's name is being mentioned, Sentiment shows positive to negative ratio. Passion shows the percentage of times the same users are repeating your brand name on social media. Reach indicates how many unique users are talking about your restaurant.
You can also select categories to make your search more specific.
Cyfe has an integrated dashboard that is the USP of this tool. Once you sign up into Cyfe, you can keep track of all your business data on a single screen. You can track your follower pattern on Twitter, demographics on Facebook and much more with this tool.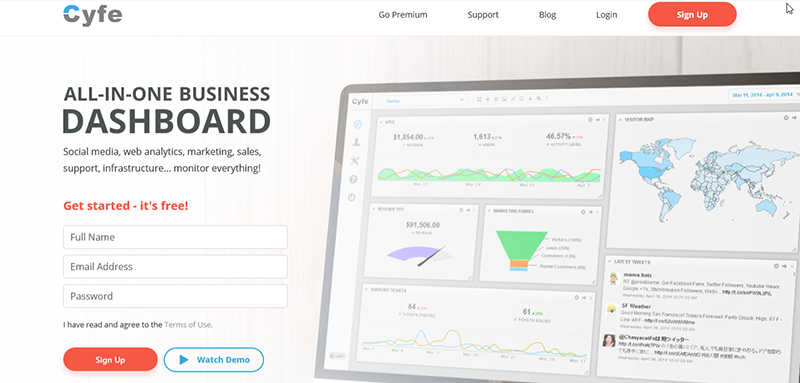 The dashboard of the tool allows you to practically monitor anything you want. From tracking your website to individual departments, you can monitor whatever you want.
I especially like it because of its real-time reports that allow you to share the dashboard virtually with whoever you want.
There are many other free tools. I recommend doing your own research depending on your need and use one or more tools to fulfill the purpose of your business.
Association with food apps
There are QSRs that have their own online food order and delivery service. No matter how effective that is, we are here to hack our growth. So, instead of investing in creating your own food order app, you can partner with food apps that already exist.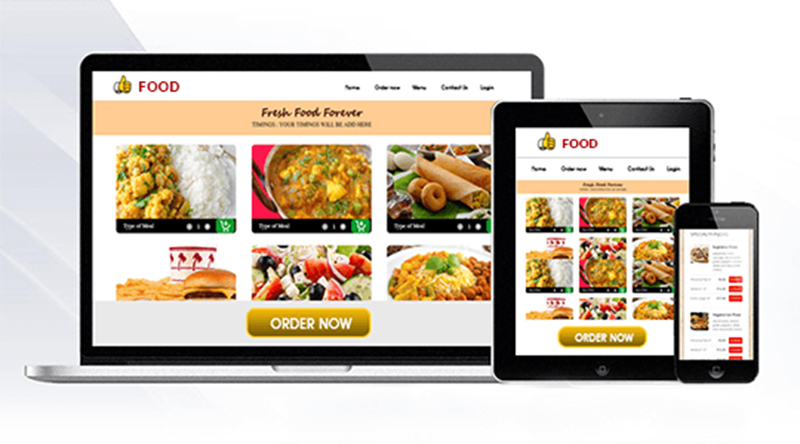 Image courtesy: https://bit.ly/2H1MjvZ
How will it help you?
On one hand, your brand reaches to a greater number of people. As a result, more visitors check out your restaurant. On the other hand, gamification, the online marketing technique, allows the visitors to score points when they order food through the app. Many such food apps offer certain discounts based on the score. The visitors are encouraged to place an order with your restaurant time and again.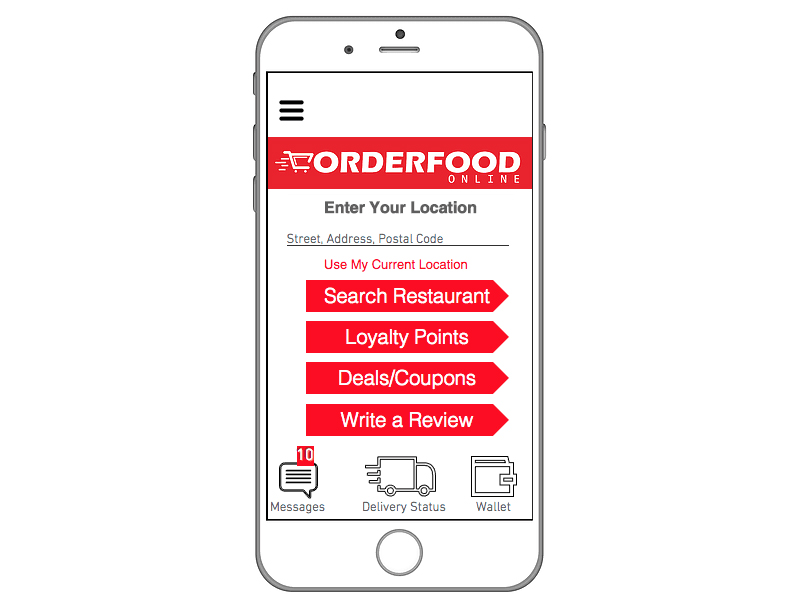 Image courtesy: https://bit.ly/2V2Ui11
Plan for customer retention
Why do I stress on retaining your existing customers when I am talking about growth hacks?
A study by Harvard Business School shows that if you can retain 5% of customers, your profit can skyrocket up to 95%. I know, it's a startling number! Acquiring new customers can be quite costly especially if you own a small QSR. And that is why you should have a killer customer retention plan.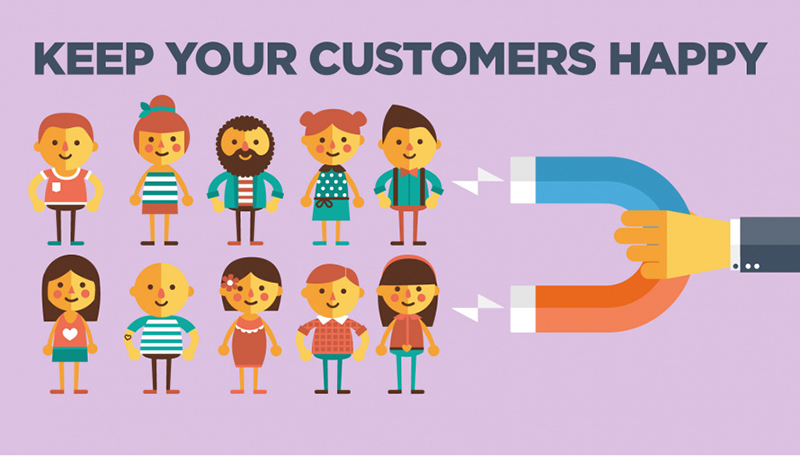 Image courtesy: https://bit.ly/2JltEht
If you can make your existing customers happy, it will be easier to sell your products to them. Do you know that it is 50% more likely to sell a new product to your existing customers?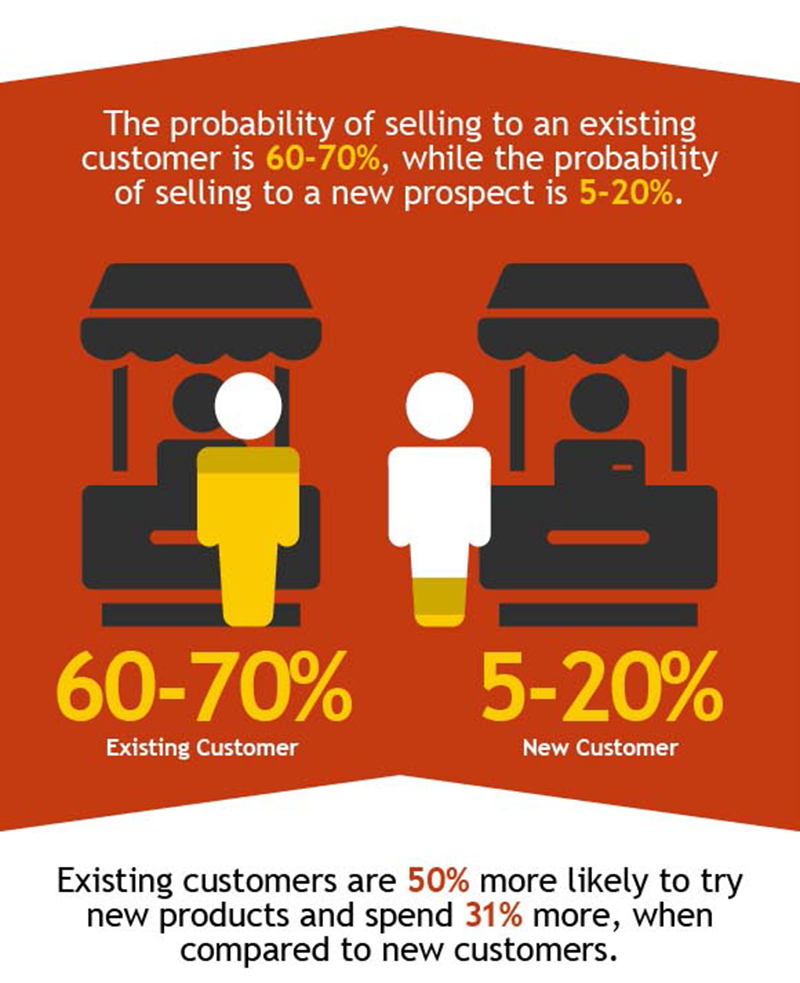 Now, the question is how to retain customers? Being proactive is the best way to retain existing customers. Offering service even before your customer asks for is known as being proactive. While waiting for your customers to enquire is fine, there's no uniqueness in it. On the contrary, if you can detect the problem your customers may face and react to them beforehand, you are always one step ahead of them. One of the best ways to be proactive is to use the Live Chat option.

Whenever a potential client visits your website, a pop-up chat box opens up with a form to fill up.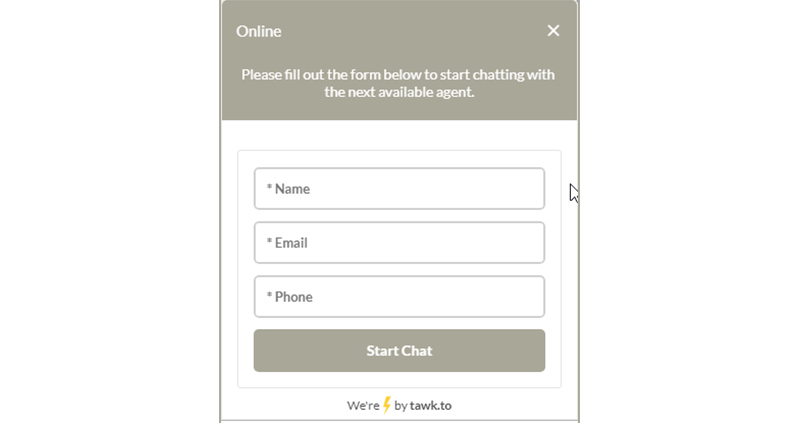 The chat box is not only to gather information about your customers. You should also be ready to reply promptly so that they feel valued. Don't stop once you have sold their ordered items to them. Keep a contact through email campaigns. The constant connection helps build customer loyalty, which improves the rate of retention. And it takes us to the next hack.
Email marketing
Many of you who own QSR don't pay enough attention to email marketing. Let me share some statistics with you.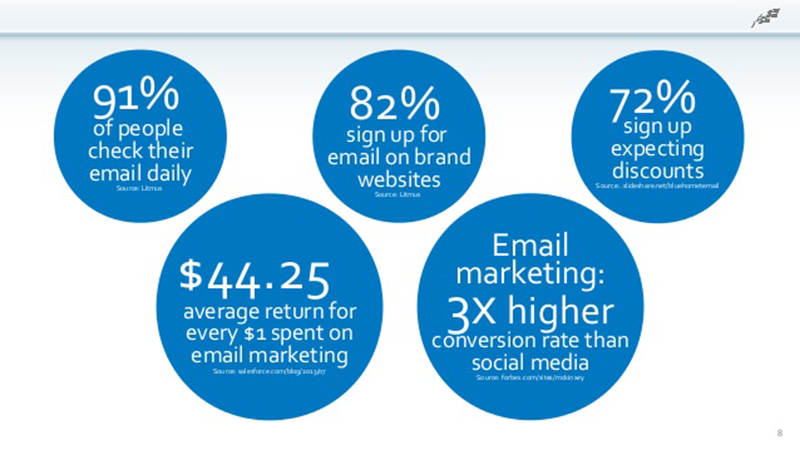 Image courtesy: https://bit.ly/2H45DZF
If you notice the image above, you'll see that email marketing has three times conversion rate in comparison to social media marketing. Let me tell you, it is one of the most cost-effective ways of increasing your sales. The number of internet users is increasing every day.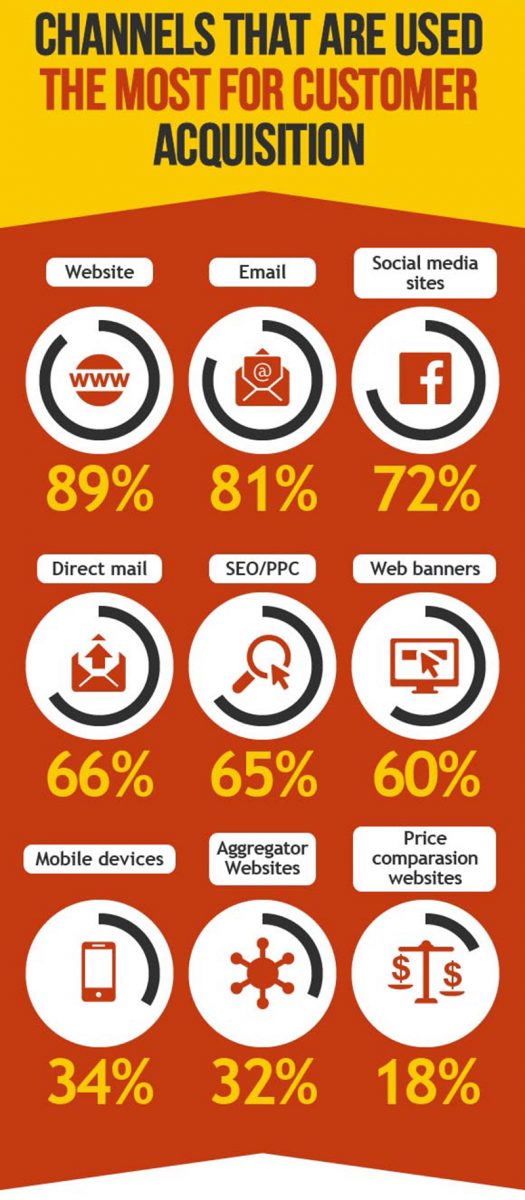 Can you see that email marketing contributes to 81% of customer acquisition? So, how would you grow your QSR business with the help of emails? Firstly, let me give you a quick piece of advice. Don't create a mail campaign for every day a week. It's even better if you send one email per month. Customers often unsubscribe when bombarded by email campaigns. After all, none of us like our inbox to overflow with ad campaigns, right?
Now, let's get into the business.
The first step is to collect the email addresses of your customers. You can use a form so that your customers can sign up for your newsletters.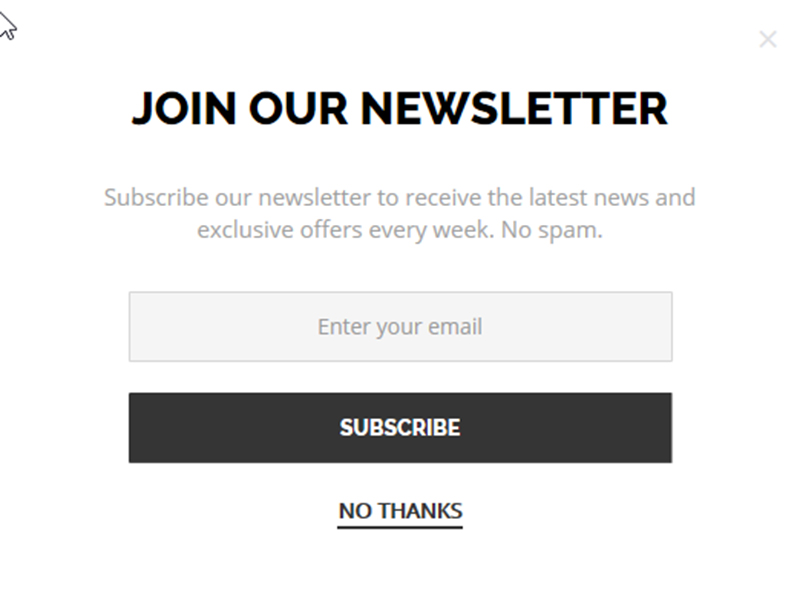 Now that your customers have signed up for your newsletter, it is time to create email campaigns. You should maintain a balance between relational emails and promotional emails. While promotional emails have the potential to increase your sales, relational emails maintain a healthy relationship with your customers. Check out an example of the relational newsletter. Neither does it call for action nor does it promote any product or service. It simply shares information and builds awareness.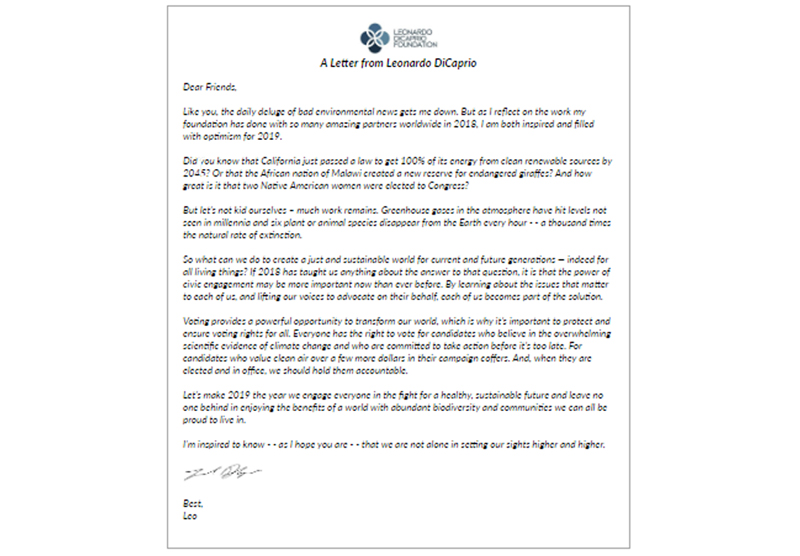 Now, let's take a look at a promotional newsletter.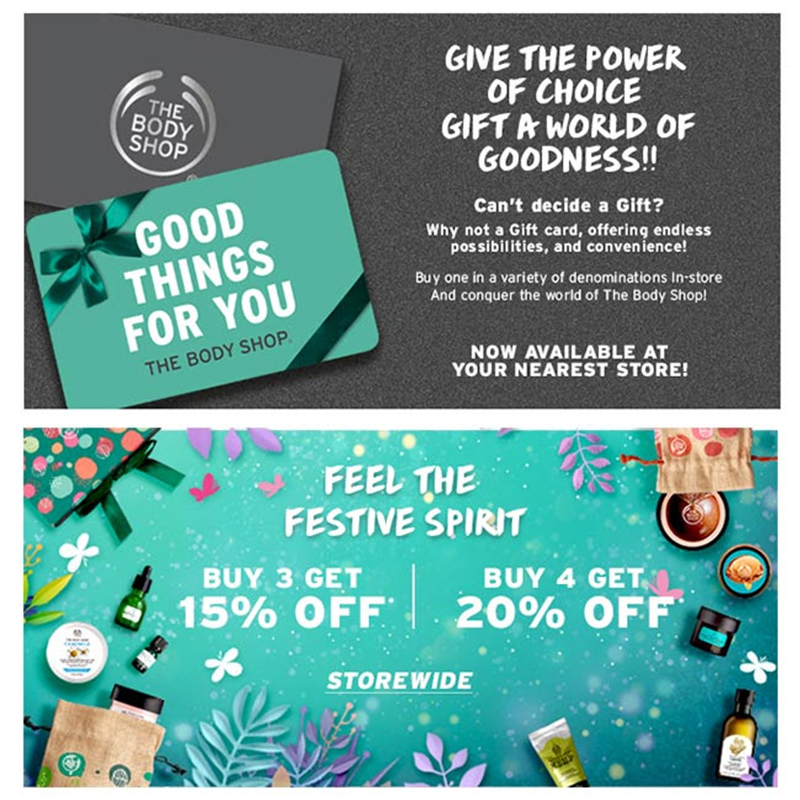 Notice how The Body Shop has highlighted the discount offers. You can do the same with your QSR menu. Offering discount codes and coupons are great ways to ensure restaurant growth.
Here's another example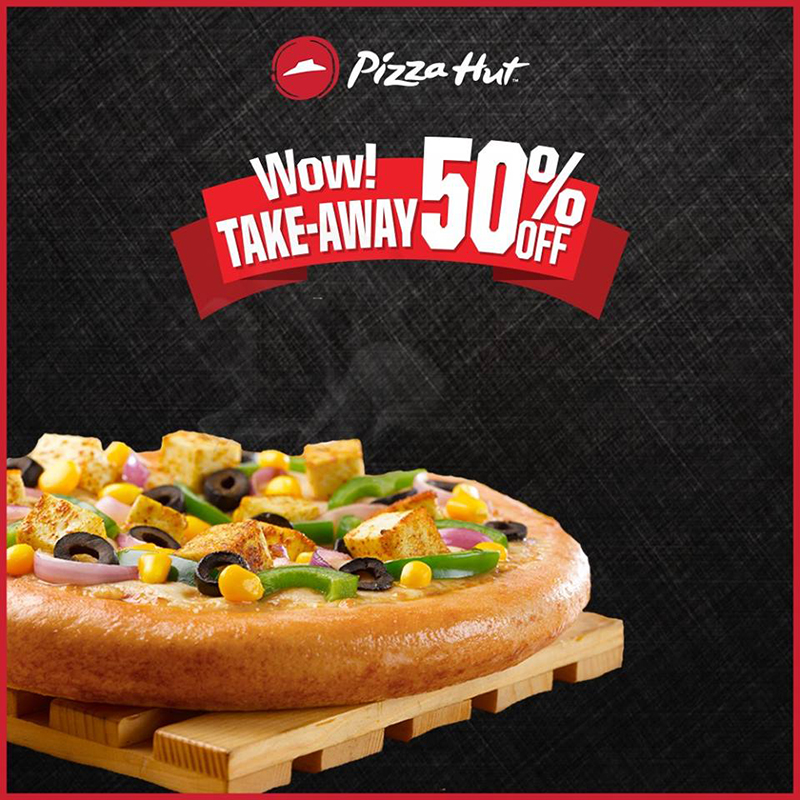 Image courtesy: https://bit.ly/2uU0pvX
You got the idea, right? I am sure you did.
Customer reviews
Research shows that 9 out of 10 customers go through reviews before making any purchase. 88% of the customers are influenced by the reviews shared online.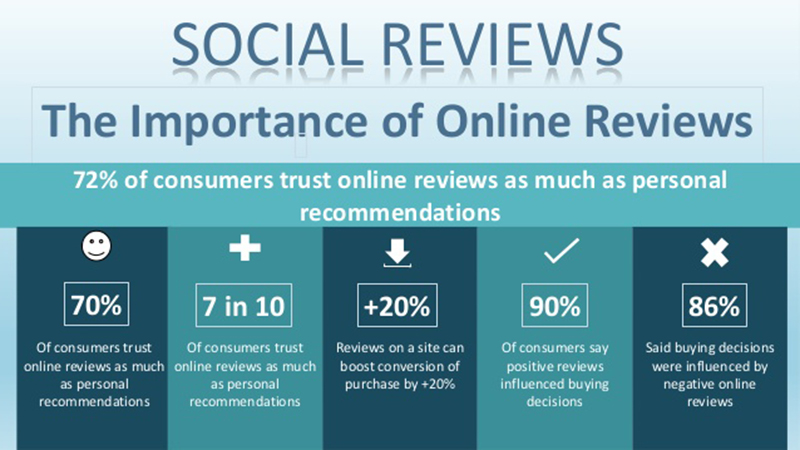 Image courtesy: https://bit.ly/2V2QHjn
The point is that customer reviews can greatly influence the growth of your business. Of course, you have to take some responsibilities so that you get positive reviews from your customers. The first thing that you can do is maintain the quality of your food. No matter what problems you face, just 'DO NOT' compromise with the quality of your food.
If you have regular customers, make sure to pay attention to what they order. If your customers are placing an order through food apps or your website, collect the database of their orders. Now, recommend products based on your collected database when they visit your QSR the next time.
On one hand, it will allow you to upsell. On the other hand, your customers will feel valued. Happy and satisfied customers will recommend your QSR through their word of mouth. After every purchase, you can ask your customers to leave a review and rating on your website.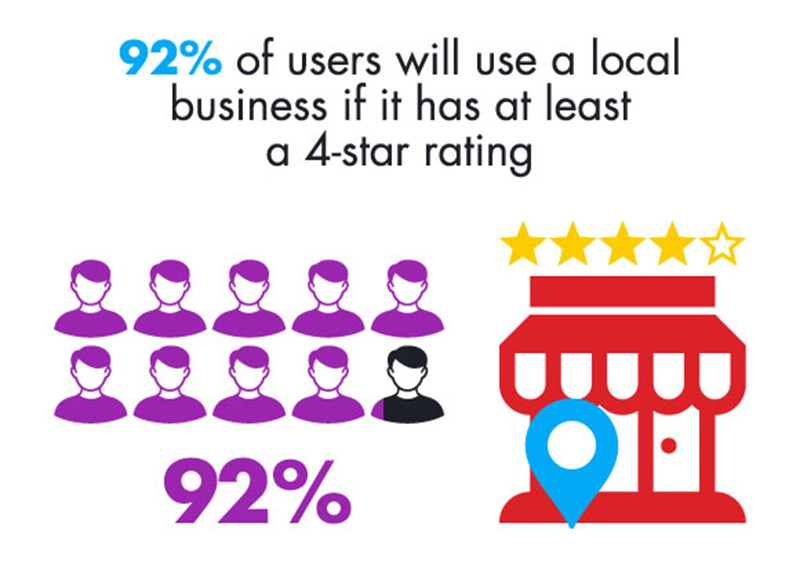 You can also ask them to follow your restaurant on social media platforms and ask for feedback.
Optimizing your online presence
I can't emphasize more on the importance of an optimized website. You may ask, "What does website optimization offer?" Optimizing your website ensures that your visibility in the search engine increases significantly.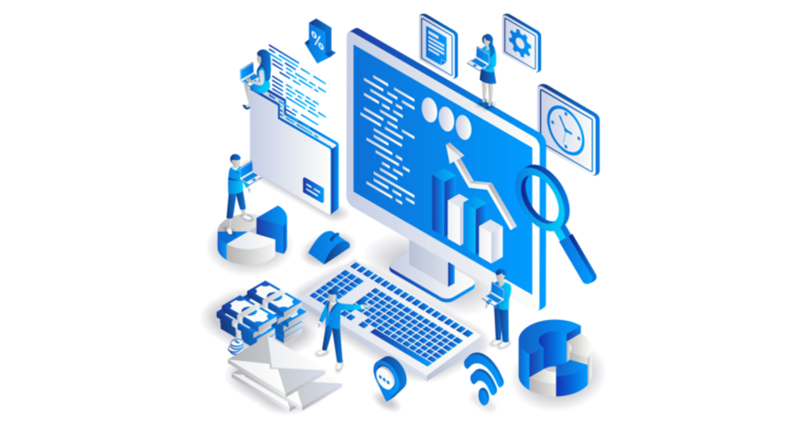 Website optimization is another name for search engine optimization or SEO. The question is how can you optimize your website? The most common SEO techniques include using relevant keywords, adding Meta tags, editing the image tags and so forth.
The search engine is always changing its algorithm and you have to stay relevant through the changes. So, do your research in finding out the best-suited content for your website. Forget about cramming the content with keywords. It used to work once upon a time. But now, over usage of keywords can actually do more harm than good. I recommend outsourcing content writing services for a more professional outcome. Instead of focusing on keywords, focus on what your customers would love to read.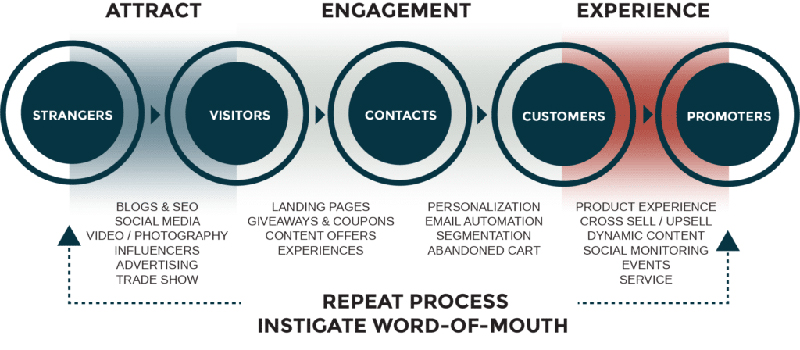 Keep your website and social media pages up to date. It will keep your content fresh, engage the customers and you will be able to inform them about any latest update on the menu. Upload new images frequently. You can design campaigns using some Hashtags. A great way to optimize your social media platforms is to ask your customers to share their pictures using the Hashtag.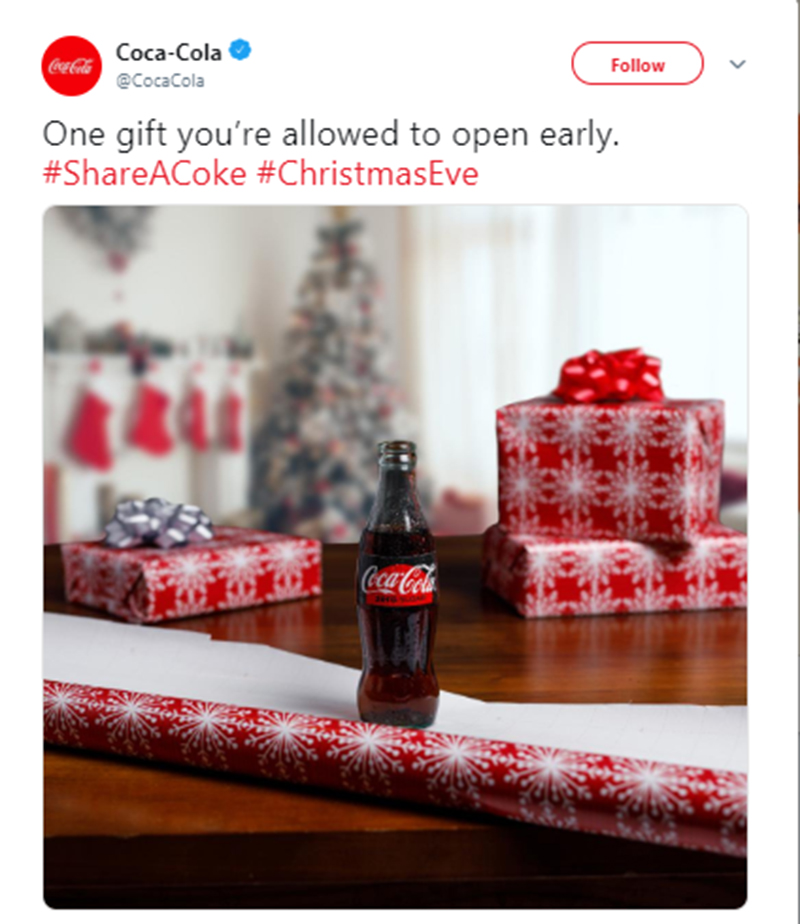 Image courtesy: https://bit.ly/1SRBIVS
One of the most popular Hashtags of Coca-Cola was shared on Christmas Eve. The company used its own Hashtag along with the Christmas Eve Hashtag. Proper use of Hashtags will optimize your QSR while connecting with your customers. You can click here to find more about the use of Hashtags on Instagram and how you can utilize it. User-generated content can work wonders when it comes to hacking the growth of your restaurant business. You can organize an online competition and offer an award for a lucky winner.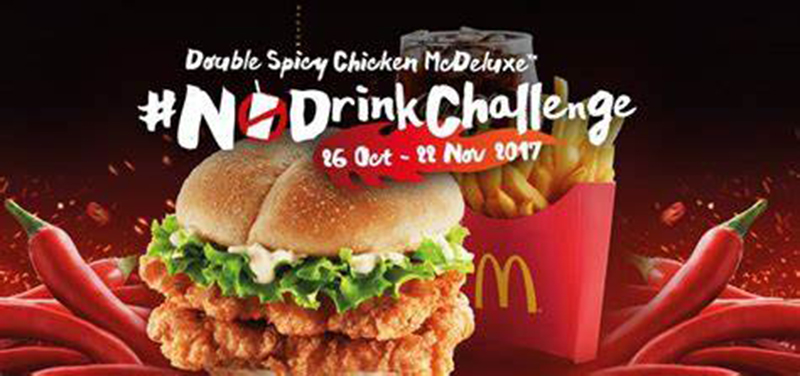 McDonald's initiated a challenge with a Hashtag. It got many shares across different social media networks, which reflected on the revenue of the company.
Implementation of urgency
We are living in a world where more than 50% of the population has access to the internet. I have already spoken about how you can utilize the power of the internet for growing your business. Now, let me ask you one question. Have you heard the word FOMO? It is 'fear of missing out'. Though it is a trait more common among teenagers, we all suffer from FOMO from time to time. Do you know that over 55% of people are afraid of missing out on important notifications?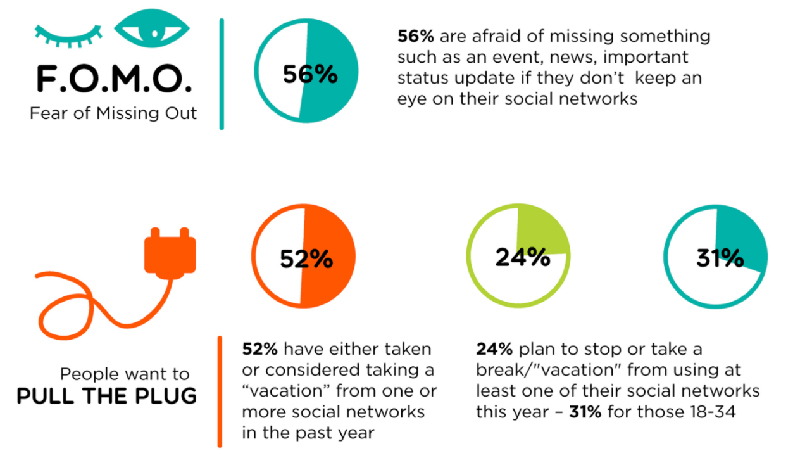 The question is how do you utilize this fear of missing out in your business growth hack, right? As a matter of fact, most of the social media users are constantly fighting with this anxiety of missing out on the good things that are happening around them. You simply have to stimulate this feeling by creating a sense of urgency.
How?
Coming up with promotions or offers that are limited to a certain period is one of the effective ways of creating a sense of urgency. People will want to opt for your QSR if they see a limited-period offer that is worth trying. This method doesn't incur any additional expense on your restaurant.
If you notice, you'll see that Amazon shows a countdown clock to let you know how long a product is available for. It creates a sense of urgency among the users and they are more likely to place an order.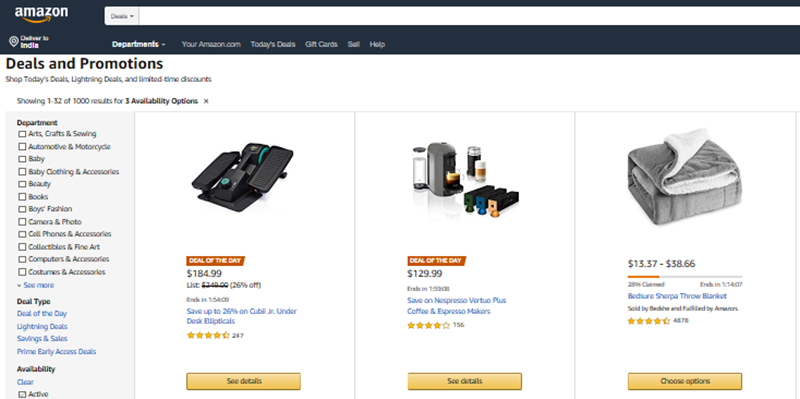 Sometimes even before launching a product, Amazon shows a countdown about the availability of the product.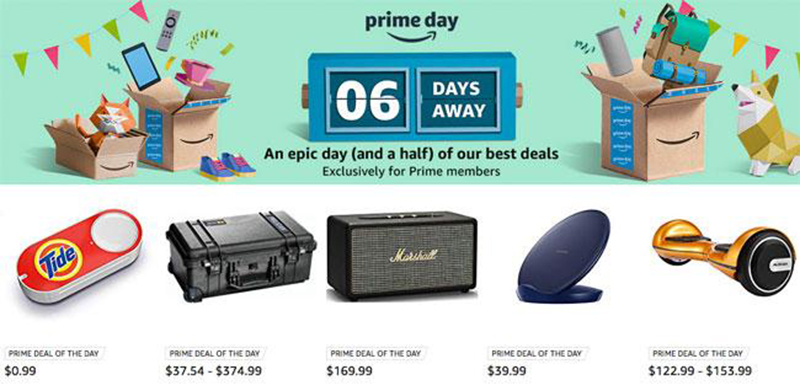 So, come up with offers or discounts or promotions that will drive your customers towards your restaurant.
Look for an influencer
As soon as the world noticed a revolution in social media, social influencers started to surface. Now you can find social influencers in almost every field. And these people can truly influence the mass with their reviews, photos and recommendations.
This is such a largely used method in marketing nowadays that there is a terminology for it and that is influencer marketing. You too can leverage this method of marketing. And if you listen to me, I would say, you must. It is one of the most effective ways to grow your business.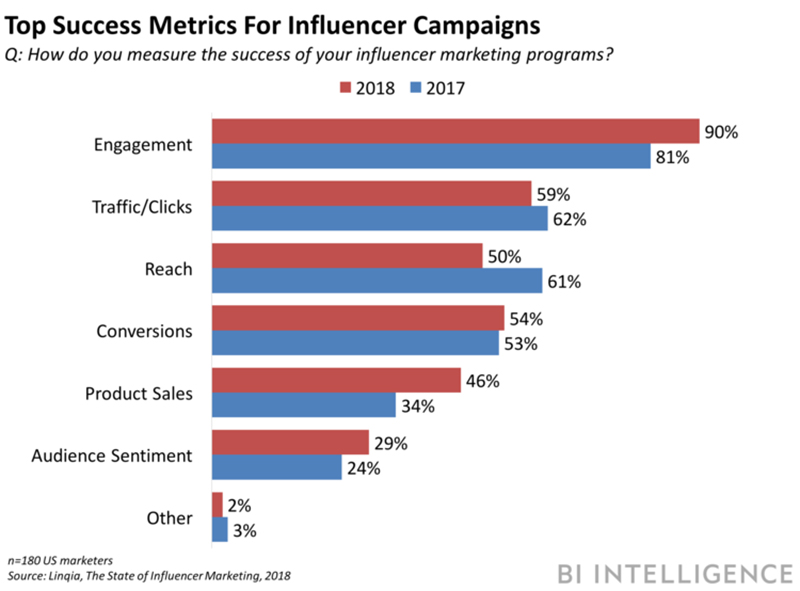 If you go through this article published in Business Insider, you'll see that more and more brands are choosing this option apart from celebrity endorsements.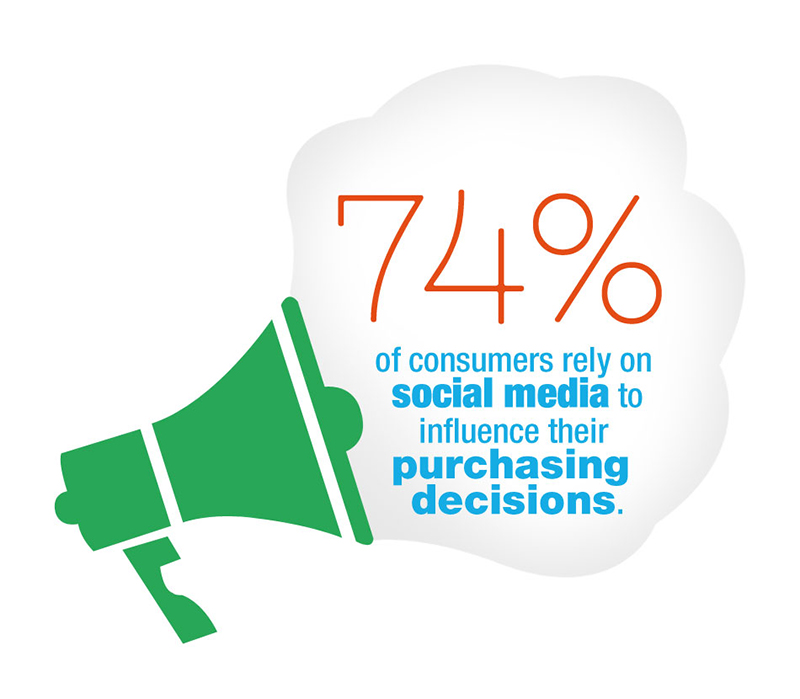 As you can see, you can approach a huge number of people with the help of these social influencers. You can benefit from their credibility and networking power among their loyal followers. Even though there are these three industries (healthcare, travel & lifestyle and fashion & beauty) that benefit most from influencer marketing, it simply doesn't restrict you from using this tool effectively.
Do you know that you can generate twice as much sale in comparison to your present sales with the use of this technique? Word of mouth has the power to influence the decision of the consumers.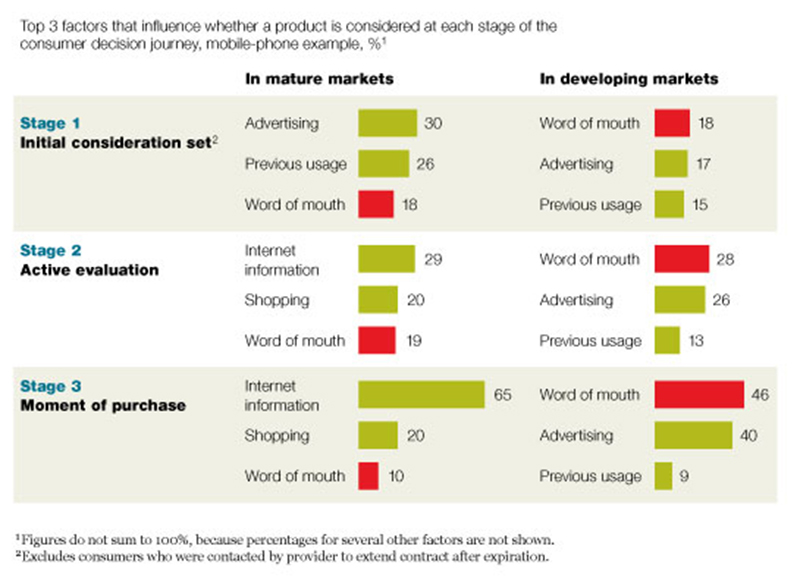 You can check out some of the major brands that have chosen to work with social media influencers. Are you worried about how to connect with influencers who are from your industry? Here are some methods that you can try out. You'll see that there are many Instagram pages that influence their followers to try out new dishes. Check out which Instagram influencers you can follow to understand how the process works.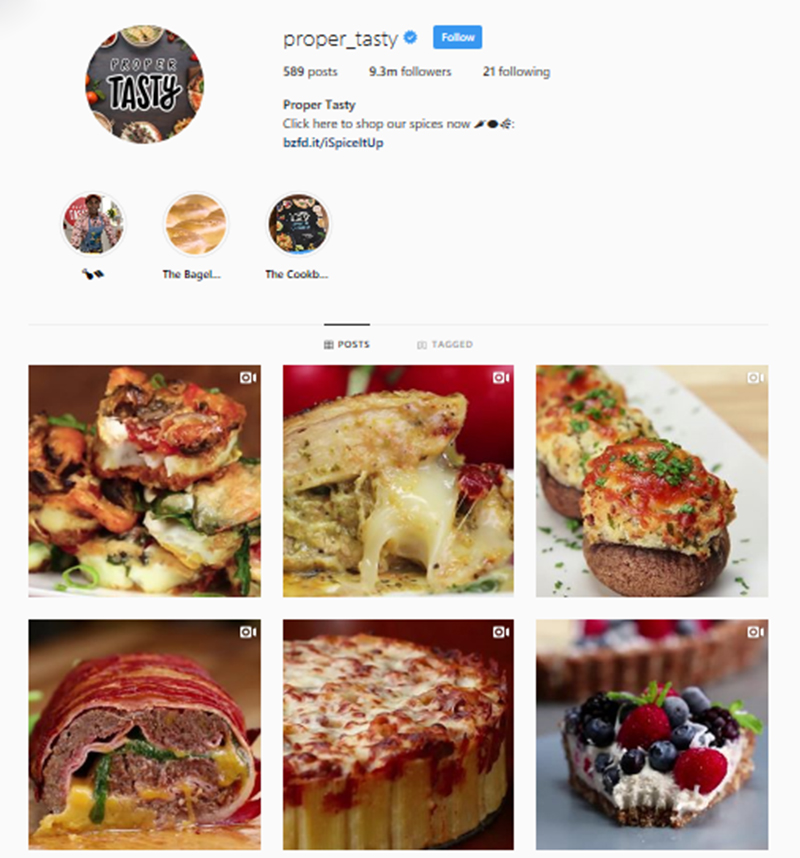 Check out the profiles of a number of influencers before approaching to anyone. Apart from Instagram and Facebook, YouTube also has a number of influencers you can choose from.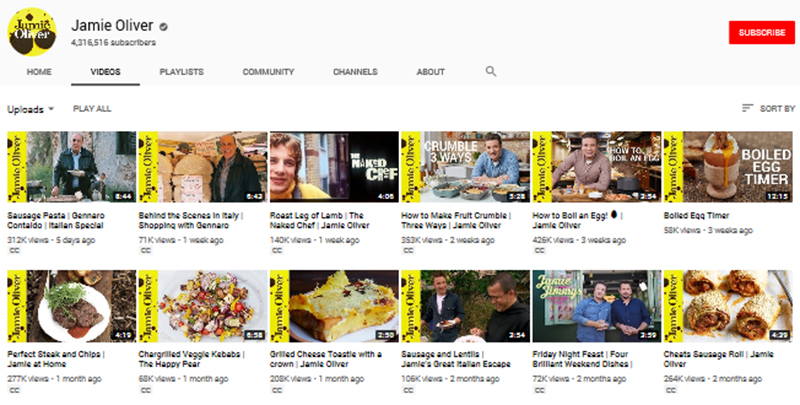 Value your new customers
When someone visits your restaurant for the first time, the person will be less forgiving and more critical. Even if someone is placing an order with you for the first time through food apps, the person will be skeptical about your service and food quality. Hence, valuing your new customers is important for the growth of your QSR.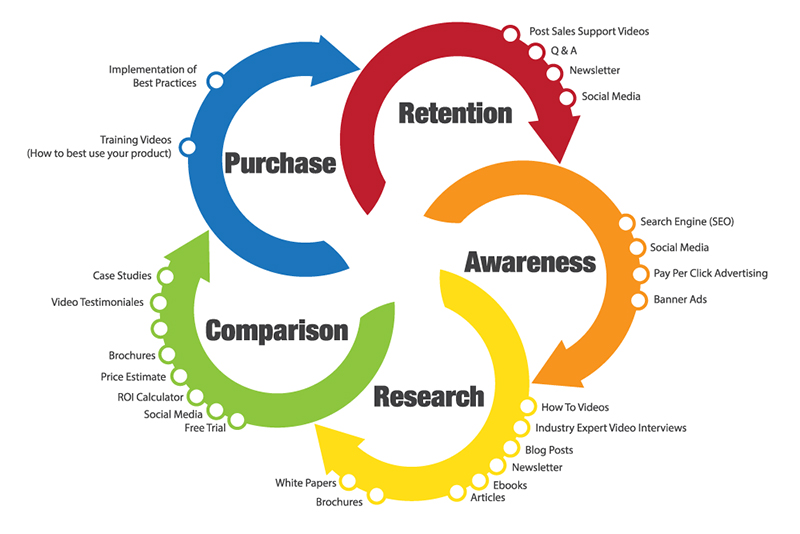 Image courtesy: https://bit.ly/2E2JRF5
As I mentioned before, customer retention is one of the most effective ways of sustainable growth. Hence, you need to ask yourself if you are treating your new customers in the right way. Apart from speaking softly with your customers, you must not make them wait. Waiting is a big turn off for most of us, right? If you have tied up with any food –delivery app, make sure that the payment gateway of the app works effortlessly.
Make sure to have a customer feedback form so that the new customers can leave their valuable opinion. And don't hesitate to take immediate action if your customers face any problem or have any complaint.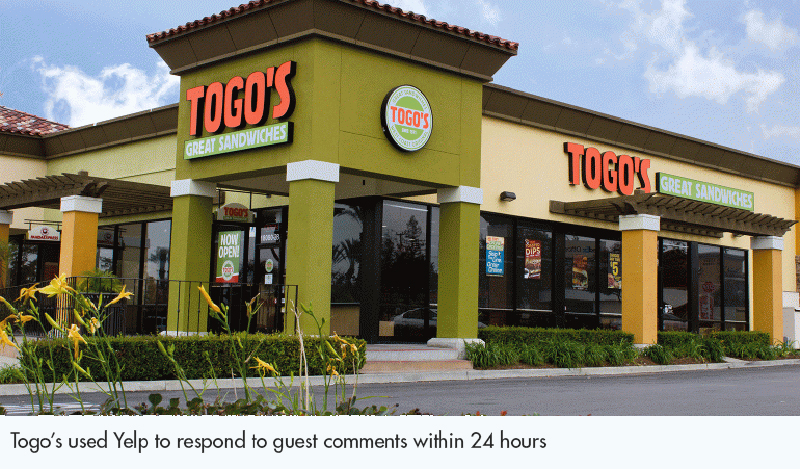 Don't just hack it, Yelp it
Yelp has been created for helping people to find out local businesses that were good and trustworthy. However, now Yelp is used by business owners to maintain their growth. Using Yelp has become one of the common marketing techniques that many companies follow.
Do you know how many unique visitors visit Yelp every month? The number is a whopping 80 million! Yes, you read it right. 80 million unique visitors! And the most interesting part is that many of these Yelp users write reviews and share their experience.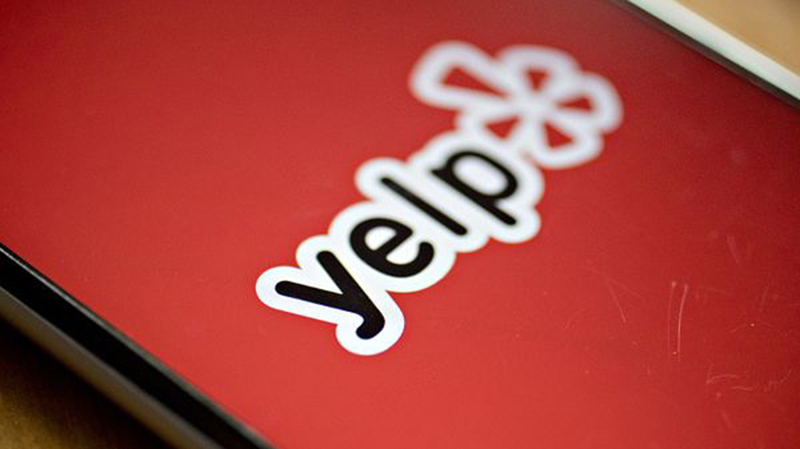 Image courtesy: https://cnb.cx/2GTI2uo
Even if you don't have a business page on Yelp, chances are that your customers are still sharing their experience on the platform. Hence, it's better that you take a proactive approach and create your own business page on the platform.
Now, how will you bell the cat?
Yelp doesn't allow you to ask for posting positive reviews and that is one of the reasons that it has sustained while many other such websites have lost it. So, you need to solely depend on the reviews shared by your customers. Here are a few things that you can do to utilize this platform thoughtfully:
First, create a business page on Yelp
Dress up your account professionally. To elaborate, add descriptions about your QSR, add relevant and updated images, upload menus, provide information such as contact details, hours of service etc.
Use a sign such as "Find us on Yelp". It will let your customers know that your business is on Yelp and they might post a review as well.

You can also ask your customers to share their reviews and rank you on Yelp
Posting a Yelp deal is one of the proven ways to attract active Yelpers. It also increases the chance of getting positive reviews from these Yelp users
Don't take the reviews for granted. If you've created a Yelp page, make sure to reply to the reviews shared on the website. It is needless to say that you need to address any concerns or queries immediately. Don't lose your temper while replying to negative reviews. In case of positive reviews, a smiley or a thank you message is all you need to make the customers feel valued.
Google+ to your aid
Have you noticed that when you make a search on Google, there's some information on the right side of the page? This is known as the Knowledge Graph. Now, whenever you make a search, Google collects as much data as possible about the page you are looking for. And a chunk of information is collected from Google+.  Therefore, having an account with the name of your business on Google+ will ensure that your restaurant gets recommended in the prime search result.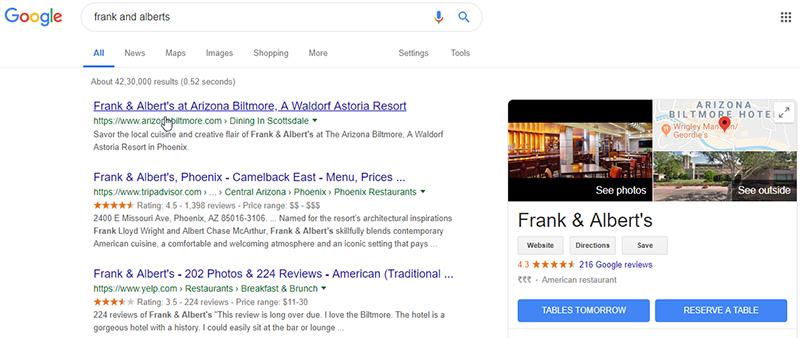 You can also ask your customers to review your QSR on Google. Knowledge Graph displays the reviews when someone searches for your restaurant on Google.
Pin your business on Pinterest
While I have talked about other social media networks, I have not focused on Pinterest. You may think, "What can I use Pinterest for?" You may think Pinterest to be that 'girly website' that no one can use for marketing. But let me tell you that it isn't just a website to plan unrealistic weddings, share impossible life hacks or showcase the latest makeup trends.
As you can see, from the image above Pinterest influences 93% of the users to plan their purchase. Therefore, if you can utilize Pinterest properly, you can link back people to your restaurant website. The key here, like any other social media network, is to create engaging content to attract your customers. Make utilization of food images of your restaurant.
Don't ignore the power of images. High-quality aesthetic images not only tempt people to try out dishes from your QSR but you can also move ahead of your competitors. However, make sure to upload professional looking images and pay attention to details as food imagery is not as easy as it seems.
When choosing to promote your restaurant through Pinterest, you are targeting a huge demographic of Generation X and Millennials who make up the 150+ million user base of the website. Hence, I'll suggest you link the pins properly. You don't want an interested customer to click on a link and land on the homepage of your website. On the contrary, make sure that they land on a page which will allow them to place an order of the shown dish.
I already told you that proper use of Hashtag can earn you good following on Instagram. The same theory applies to Pinterest as well. Just a bonus tip: remember to research for the Hashtags that can make your page go viral.
Conclusion
There are many QSRs that are still focusing more on gaining new customers instead of retaining the present ones. Although it's surely a possible way to grow your business, it doesn't set you apart from the rest of the crowd. And I prefer to stay ahead of the curve.
The hacks that I shared above are proven to engage and retain your current customers. As a result, they ensure sustainable growth for your business. While you may require investing some time to implement some of these hacks, they will continue to benefit once implemented.
If you've already used any of these hacks, feel free to share your experience in the comments below. And if you're still waiting to apply the hacks, I suggest, go ahead. All the best.