I was going through a blog of my own a few days back.
Suddenly a thought crossed my mind. Do my competitors check out my blogs? Can I do the same? After all, they say, "Keep your friends close, but your enemies closer."
Though I don't consider my competitors as enemies, analyzing their market presence would definitely give me a competitive advantage.
If you are also thinking about spying on your competitors, you are not alone. And let me tell you, many companies are opting for this method to improve their strategies. You can promote your own business if you know what marketing strategies your competitors are using.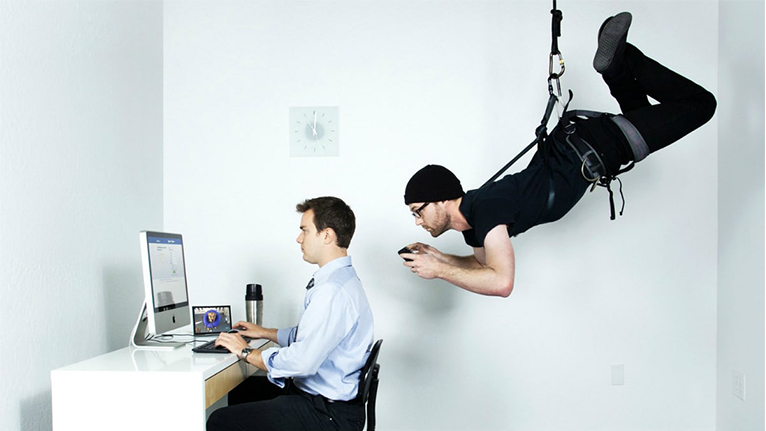 Image courtesy: https://bit.ly/2V9KshF
To make your spying venture successful, you need to use some effective tools. Let me guide you in choosing the right ones that will make your position stronger in the market.
No matter what the size of your business is, you can use these tools for free. While some of the tools have a free-trial option, some are completely free.
So, without wasting any more time, let's find out how to do business in a more efficient way.
SimilarWeb
You may already know the percentage of unique visitors on your own website. Now, it's time to track the performance of your competitors.
It would have been a mammoth task if we didn't get help from SimilarWeb.
SimilarWeb helps us measure the monthly traffic of our competition, where they get their visitors from, and which of their channels is responsible for regular traffic.
SimilarWeb can be specified as an analysis tool that digs into the website or app or any other digital platform of your competitors.
As soon as you open the website, you are asked to sign up for free.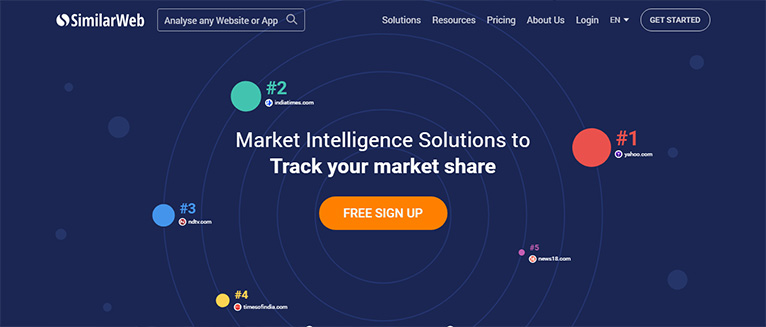 After you sign up for the free trial, you can get insight about your competitors' website or their mobile app. SimilarWeb is used widely even by large corporations because of the accuracy of its results.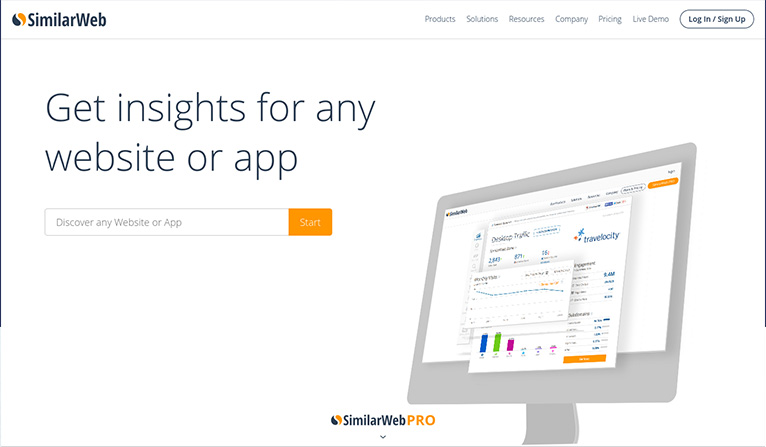 Image Courtesy: https://bit.ly/2GnyBDn
If you want to get insight into a mobile app, put the name of the application. Alternatively, you can also enter the name of the website of your competitors.
You will see an option "Add Competitors". This option allows you to add more apps or websites of different competitors and compare their traffic info.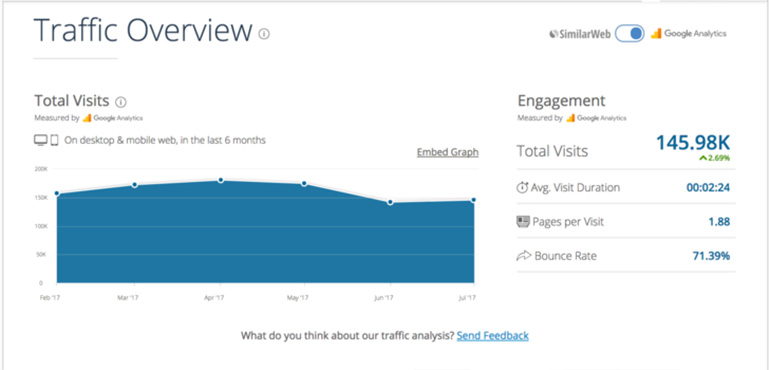 Image Courtesy: https://bit.ly/2VX7xBm
You can see the result of Google Analytics. While the graph shows the ups and downs of the traffic, a list on the right side of the page shows the exact details that you require.
Another major point that many of us tend to either forget or ignore is to check the traffic source of our competitors. While some of your competitors may acquire traffic from social media, some of them may have organic traffic.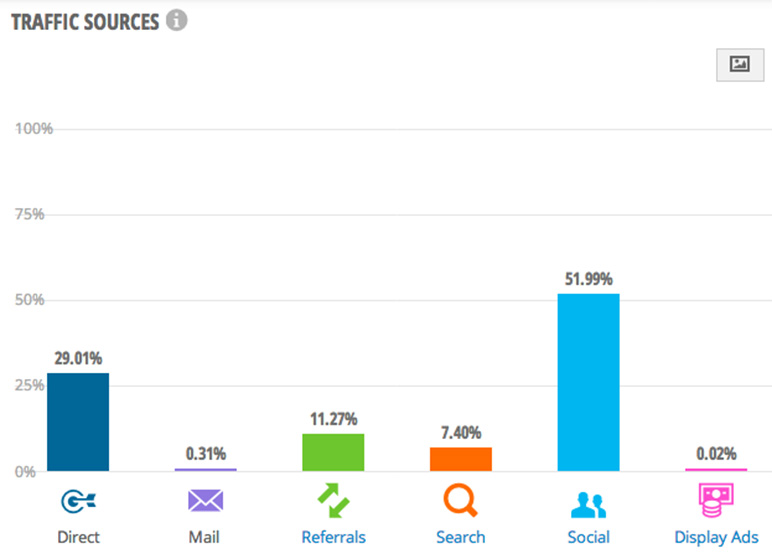 Image Courtesy: https://bit.ly/2VgeDE1
As you can see in the picture above, 51.99% of the traffic of a certain site comes from social media. If your competition generates its traffic from social media platforms, you can shift your attention towards SEO to see an increase in your traffic as well.
On the other hand, if your competitors are generating traffic from organic search, you need to focus on creating quality content. Good content is always fruitful in increasing organic search as it gets shared on different social media platforms.
Good content can earn you referral traffic as well. Your company will gain online recognition and your search ranking will improve significantly.
Even if you are not aware of all your competitions, you can scroll down the SimilarWeb dashboard. The dashboard will let you know the top ten websites or apps that you are competing with.
Although you can use the free version of SimilarWeb, you may want to upgrade to the premium version for some additional benefits.
The Guardian, the most popular newspaper in the UK, uses SimilarWeb to measure the monthly visits of over 310 million users worldwide.

Rank Signals
Do you know that inbound marketing can have a positive impact on both your business and your customers? And what is the fundamental part of inbound marketing? Yes, you are right. It's nothing but SEO.
Most business owners have a love-hate relationship with SEO. While SEO provides relatively quick results, you may feel directionless at times. However, prepare yourself to be attentive towards SEO techniques because it can get the job done in a pretty amazing way.
Over the last few years, SEO has evolved a lot. Only one thing is still the same and that is people still look out for valuable and appropriate information.
Now, if you want to know how your competitors are doing in SEO, Rank Signal is the ideal tool for you. Furthermore, it is a free tool. It's a relief, I know!
If you want to be successful in SEO, you need to collect useful information. Or else, you may keep trying the methods that have proven to be unsuccessful.
Rank Signals helps you to check the SEO backlinks that your competitors are using. It also shows their traffic source.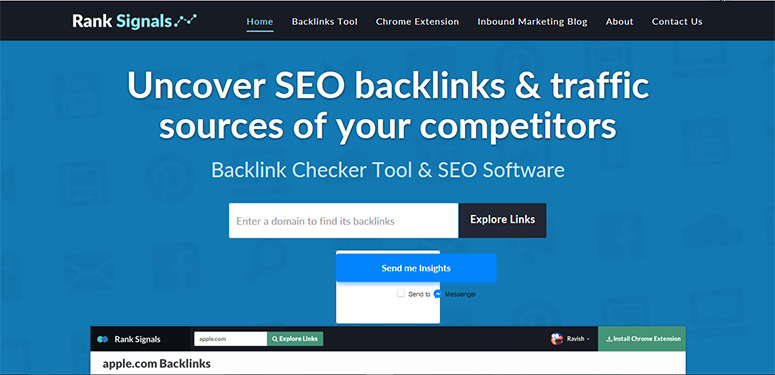 The image above shows the homepage of Rank Signals. You have to click on the 'Explore Links' option after entering the URL of your competitor on the provided space.

As you scroll down the page, you'll see the analysis of the result. You can see the page rank of your competitors. The analysis will also show the strength of your competitors in the social media platforms and the number of their unique domain links.
If you scroll down even further, you'll find some more useful data regarding the referring pages, URLs, links, anchor texts etc.

You can leverage only a few of these reliable links to increase your ranking. Do you know what is even more fascinating? If used tactfully, you will notice a difference within a month.
Google keyword planner
Many of you may already be thinking what use a basic tool can have for spying on your SaaS competitors. Yes, it's true that almost every business owner uses Google keyword planner. However, that is the beauty of this tool.
Being a basic tool, Google keyword planner is the accurate place to start with your keyword research.
The trick lies in using the tool properly. You need to understand the use of the features to get some astute information about your competition.
The first step is to open the homepage and sign up for free. When you land on the page, enter your competitor's web address in the column 'Your landing page'. Refer to the below diagram.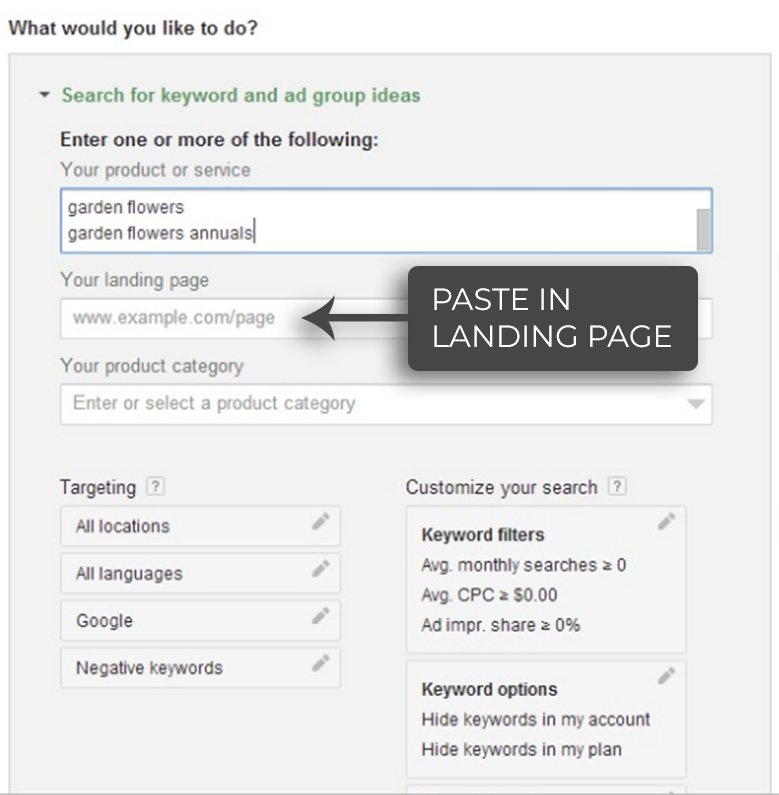 Image Courtesy: https://bit.ly/2XzkT7z
After you enter the URL of your competition, you will get the following information:
Fresh ideas for keywords on the basis of the URL of your competitor
Regular traffic for the keywords
Ideas regarding keyword ad collections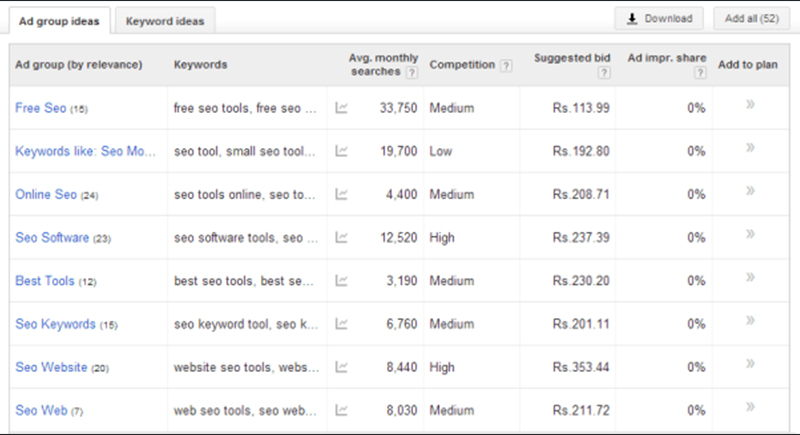 Image Courtesy: https://bit.ly/2VR20fL
Where would you pay attention? 'Ad group ideas' is the best bet for you. You can click on any of the ad groups to reveal the hidden treasure (trust me it is nothing short of treasure).
Explore the long-tail keywords based on the searched URL and utilize them to improve your SEO.
Guess what is the icing on the cake?
The keywords that you see may not even be targeted by your competitors. Hence, you get a chance to achieve a leading position by utilizing these keywords.
SEMrush
According to an article published in Forbes, 90% of the startups can't survive the competitive environment. I bet no one wants to be among that 90%.
That is the reason I insist on doing proper SEO research to understand the strategies that the competitors are adopting. SEMrush is among the best tools available in the market. It is versatile as well as comprehensive.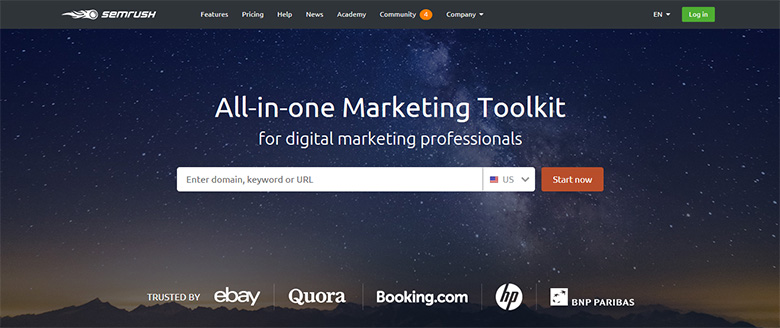 When you open SEMrush, you land on the above-shown page. You have to sign up to avail the service.
Enter the name of your competitor's website and click on 'Start now' to proceed.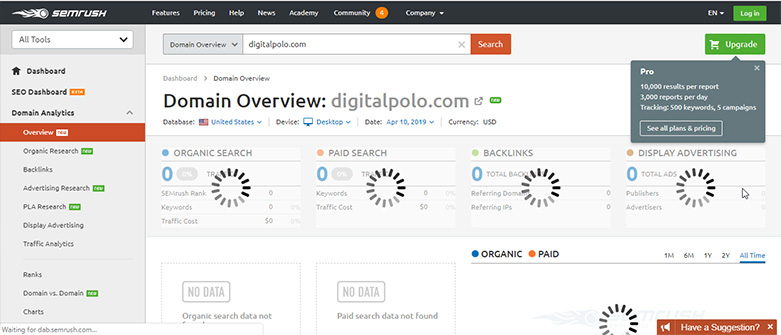 As you can see, I've used my own domain name. SEMrush will show you a detailed report on the organic searches, paid searches, backlinks and ads of your competitors.
You need to scroll down if you want more information regarding:
The most used organic keywords
The rank of these keywords
Primary organic competitors
Paid keywords
Backlinks
Landing pages etc.
This tool also shows you the performance of your competitor on social media platforms.
If you can utilize SEMrush thoughtfully, it will give a lot of information to work on.
And the cherry on the top is that the tool is free to use. However, you can upgrade any time you want to avail some more functions.
Social Mention
What is the most common platform for marketing nowadays? It's a no-brainer that social media websites will be the ideal answer. And if you want to know what your competitors are up to, you better check out their activities on social media.
You may debate on the importance of social media shares on search rankings. But in the meantime, have a look at Social Mention, the free tool to start your analysis.
Social Mention tracks the number of times the name of your competitor's brand is being used on social platforms. Why is that useful?
Well, on one hand, you'll be able to discover what is being discussed about your competitors. And on the other hand, you'll also get to know the groups of people that are mentioning them.
You are ready to take action based on the gathered information.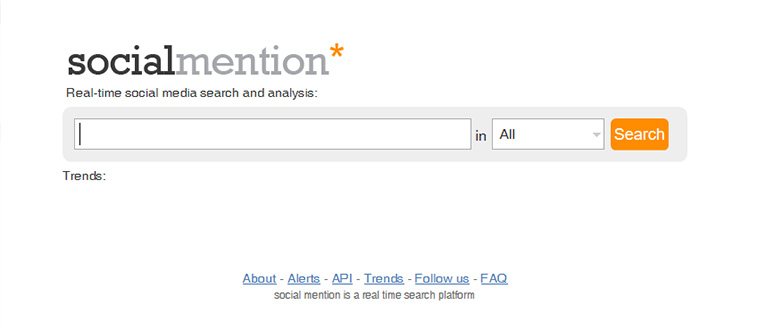 When you open the site, you'll be asked to enter the keyword you want to search. Choose a category and click on the 'Search' option after entering the keyword.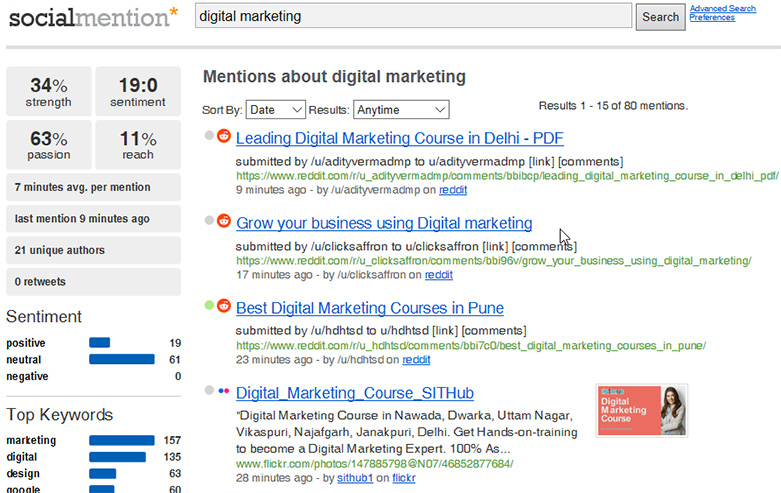 I have used the keyword digital marketing. And check out the sidebar that shows the strength, sentiment, reach and passion of the domain.
If you want to outrun your SaaS competitors, your brand must get an adequate mention on the social media platforms.
Truly speaking, if you are looking for any shortcuts to build your social influence, I am sorry to inform you that there isn't any.
Your brand can be successful once people start mentioning your brand in their podcasts, posts, eBooks and even videos.
The more value you create by offering a solution to problems, the better your chances are to outpace your competitors.
Your blog traffic will increase significantly through brand mentions.
Founded in 1909, Champlain National Bank has been struggling to offer people correct information regarding banking through their online presence. It has started to hamper the reputation of the bank that is situated in Northern New York State.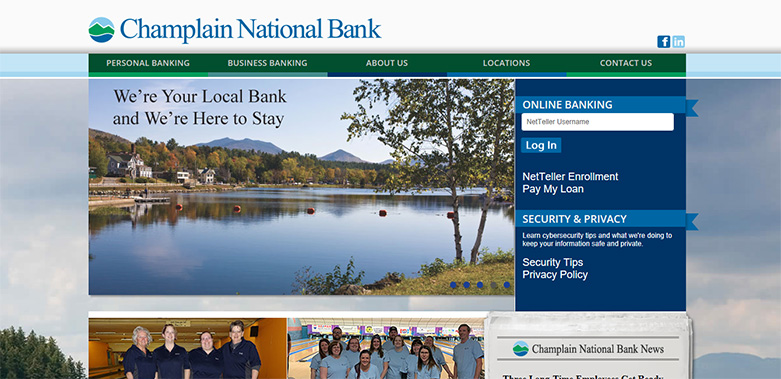 People talking about the brand have also shared wrong information, which has proved to be disastrous for the bank.
Here is how Social Mention can help. It can notify the management of Champlain National Bank about any negative comment that may have been shared on the social platform. As soon as the bank gets the information, it can work towards solving the problem.
Since Champlain National Bank has started using Social Mention, it has regained control over the brand mention on social platforms.
iSpionage
Your competitors may be moving ahead of you with their paid ads. So, the best way to tackle them is to know exactly how much they are spending on paid searches and PPC per month.
How will it help you?
Once you have the information, you can detect the chief advertisers that are present in your space.
iSpionage is the tool that helps you win the competition that is based on creativity as well as competitive pricing.

The first step would be to sign up for free to disclose the details about your competitors.
You must focus on discovering the keywords that are proving to be profitable for your competitors. And you should also gather information about their PPC budget.
Do you know that this information will allow you to keep your cost low while increasing the rate of conversion?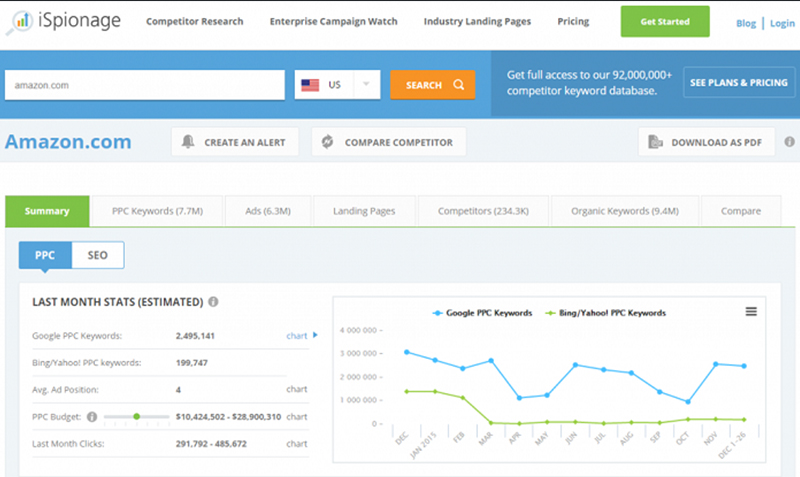 Image Courtesy: https://bit.ly/2VYInma
Check out the PPC performance of your competitors to get an overview.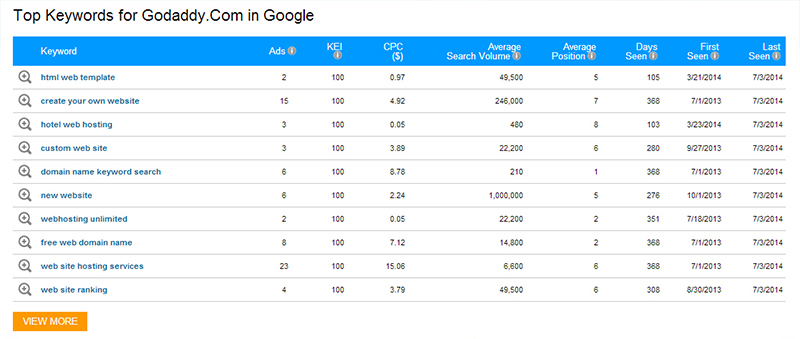 Image Courtesy: https://bit.ly/2vgeaTU
Notice how your competitors have used PPC keywords. Don't forget to observe the metrics as well.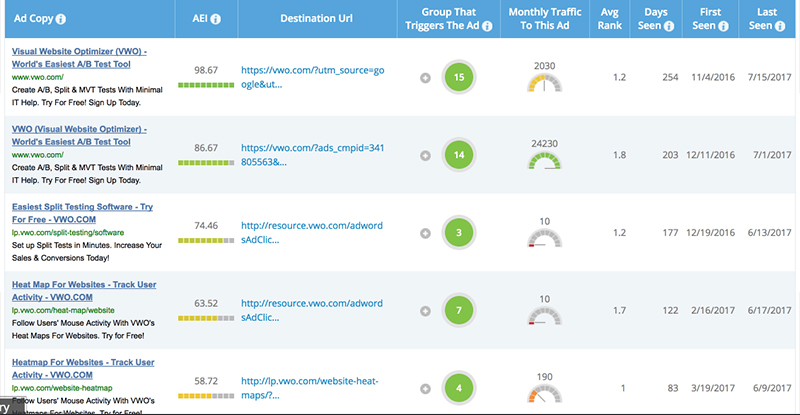 Image Courtesy: https://bit.ly/2Vdux1V
Checking the ad copy will notify you about the monthly traffic of any particular ad. You can also gather knowledge about the keywords that promote the ads.
If you really want to outperform your competitors, you should check out the creative elements of their ads. You will get an idea about why the top ads are performing well and can take a hint from that.
It goes without saying that you must not use the original idea of their ads.
DataForSEO
Unlike the tools that I have been discussing so far, DataForSEO offers APIs for determining the traffic, the bounce rate and other metrics of your competitors. You can try the tool for free.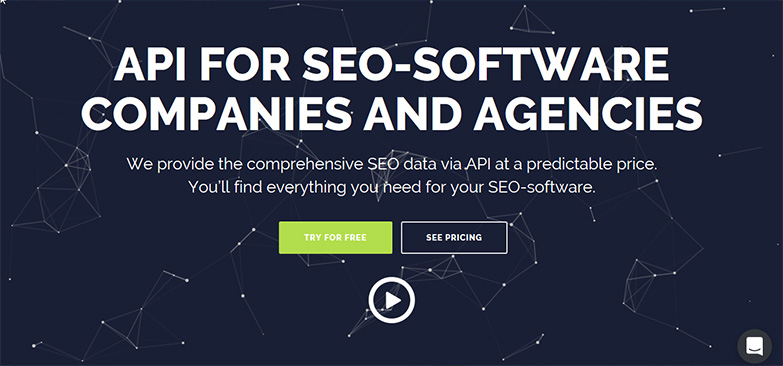 Even though DataForSEO offers API for the SEO software companies, you can utilize the services offered by the tool.
Only a little amount of technical understanding and knowledge on JavaScript Object Notation is all you need.
After logging in to your free account, you can use an HTTP client such as Postman to send a request along with the domain name of your competitor.

Make an API call and see the magic unfold before your eyes. No, I'm not kidding at all.
You'll get a lot of information that is really useful for you. Know the source of traffic of your competitors, their bounce rate, session times, page views and a lot more.
GloriaFood started its business as a small online food ordering system. However, soon the company realized that they may have a prospect if they could offer a performance dashboard and website builder that is easy to use for the restaurant owners.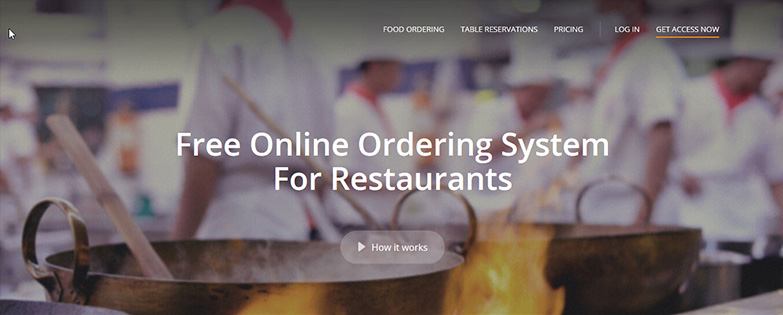 Nevertheless, GloriaFood didn't have the data required for offering an outline of the website performance of the customers.
They used DataForSEO for using SERP API. And thus, the company has been able to build features that would determine the success of the company. They have unveiled the Google Ranking performances.
SEO PowerSuite
While the other tools help you to find out the SEO strategies of your opponents, SEO PowerSuite takes you one step ahead so that you can take advantage of the further details.
I personally love to use this toolkit because it shows me the strength and weaknesses of the SEO strategies that my rivals follow.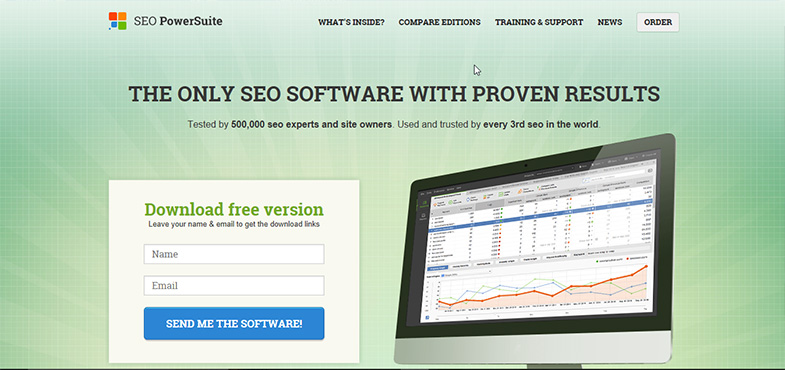 After you download the free version of the software, you can use the Rank Tracker tool.
Let me tell you why I love this tool so much.
Rank Tracker not only detects your major competitors, but it also assesses the domain strength of their websites.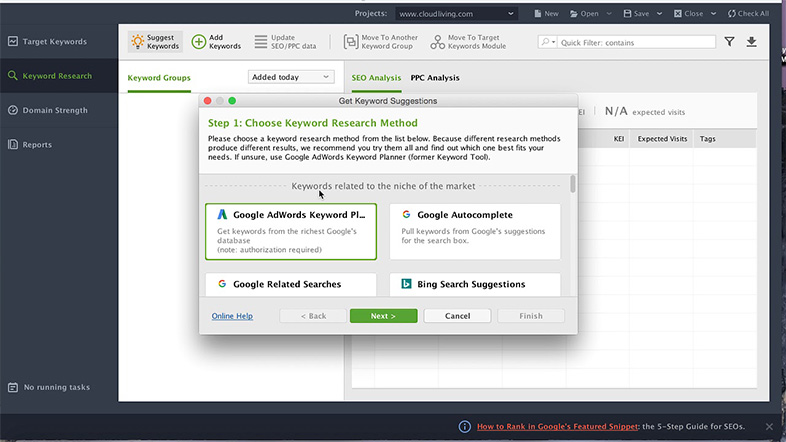 Image Courtesy: https://bit.ly/2vfEYU2
The tool even makes adjustments required for your keywords to stand out and offers you effective keywords too.
Website Auditor is another useful tool that you get within the toolkit. You just need to enter the domain name of your competition. And the tool will analyze and display how the website fares on the search engine.
Not only will you be able to see the performance of your own website, but also fix the issues. The tool identifies the problems that can affect the ranking, user experience or indexing of your website.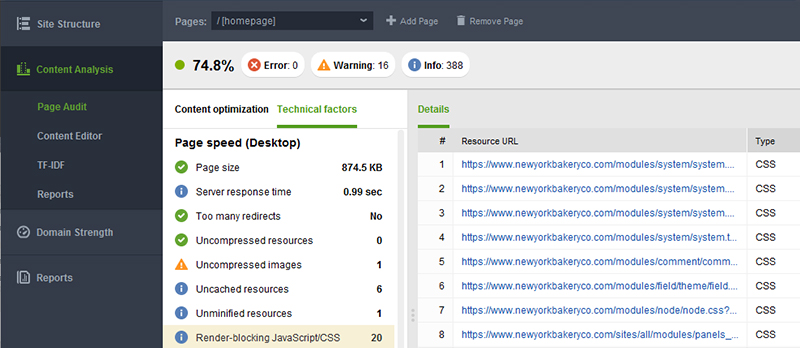 Image Courtesy: https://bit.ly/2VdKtBg
After determining the issues, it also offers a step-by-step guide. If you follow the instructions, you'll easily be able to resolve the problems.
SEO SpyGlass is the new tool for backlink research that SEO PowerSuite offers. The new tool already has 1.6 trillion fresh backlinks within 3 months of its launch and its growing fast.
Do you understand the help you can get from this tool?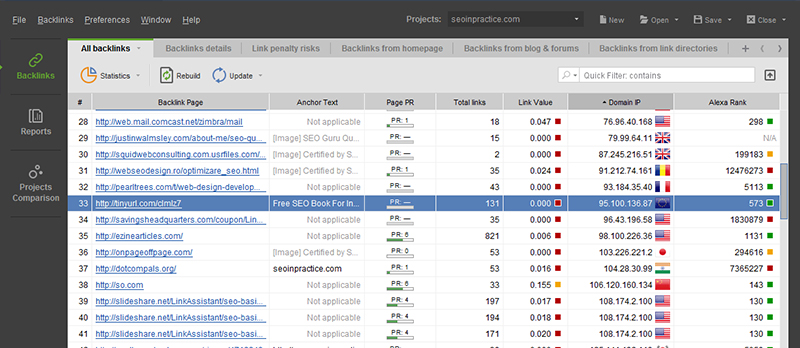 Image Courtesy: https://bit.ly/2VkR1hP
You can identify the backlink opportunities that your competitors are using. Depending on the approach used by them, you can build a strategy of your own.
It has a Project Comparison module that you can use. The tool allows you to compare as many as five profiles in this module.
Conclusion
There's no denying that the marketplace you are working on is highly competitive. And hence, there's no shame in spying on your competitor's websites to know their weaknesses and strengths.
We all know that failure is the way to success, right? Well, I believe that it doesn't have to be your own failure. Learn from the weaknesses of your competitors.
The easiest and most effective way to outcompete your opponents is to get an all-inclusive and thorough knowledge of their space in the market.
You will definitely have a competitive edge if you use these free tools that I just mentioned.
Take one last advice.
Don't get obsessed with information. Use these tools just as guides to plan properly and execute your strategy. Then you will be in a strong position to out-perform your rivals.