If you own a business, you will know how difficult it is to establish your company as a brand. You require a logo for your company. In today's world, having a website is not a luxury anymore. No matter whether your company has a physical existence, it must have a virtual existence. To make sure that you connect with your target audience, you also need to keep your social media account active.
Now, when you take a look at all the details mentioned above, you will see a connection among them. From logo to your website to your social media posts, the one thing that is common in all these cases is the design.
Professional designs that not only represent your brand but also creates the connections that you are looking for is deliverable only by professionals. And the best way to get the professional help is to hire a graphic design agency.
What is a design agency?
Before letting you know why you need to hire a design agency for your business, let us first concentrate on what a design agency is.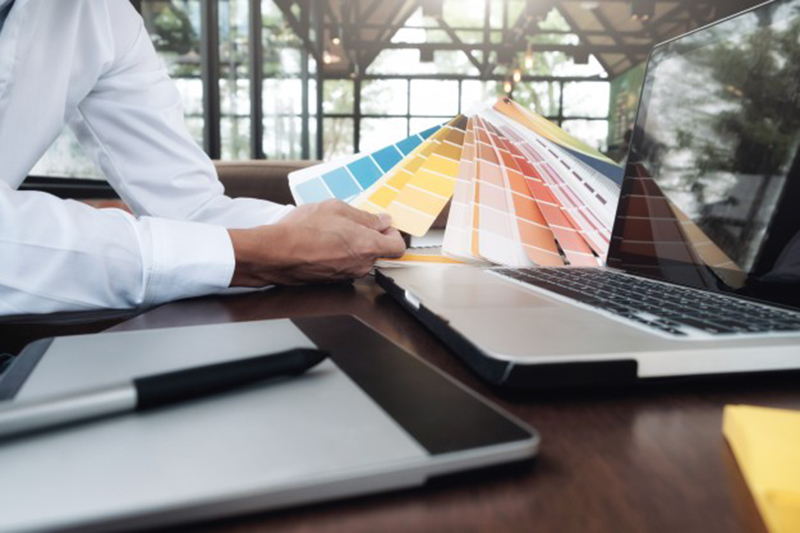 Image courtesy: https://bit.ly/2O6f4wa
A design agency is a company that generally handles different types of designs. From website design to flyer designs, a design agency handles both graphic and printable designs. If you need a logo for your company, you would need a design agency. Similarly, if you need a brochure for your business, a design agency can be the answer to your search.
Why does every business need a design agency?
As I mentioned before, it is important to establish your virtual presence in today's world. Your online presence makes it easier for you to reach more people without investing in physical establishment. So, let's not waste any more time and check out the reasons of why your business needs the Midas touch of a design agency.
Professionals at your service:
Let me ask you a question. When you want to wash your car, do you hire a professional or do you wash your car all by yourself? My guess would be that you hire a professional service provider. Is it because you can't wash your car? No, right? You can and probably you have washed your car at least once. However, you still hire a professional because there is simply no need to invest time and energy in acquiring a skill that adds no value in your life.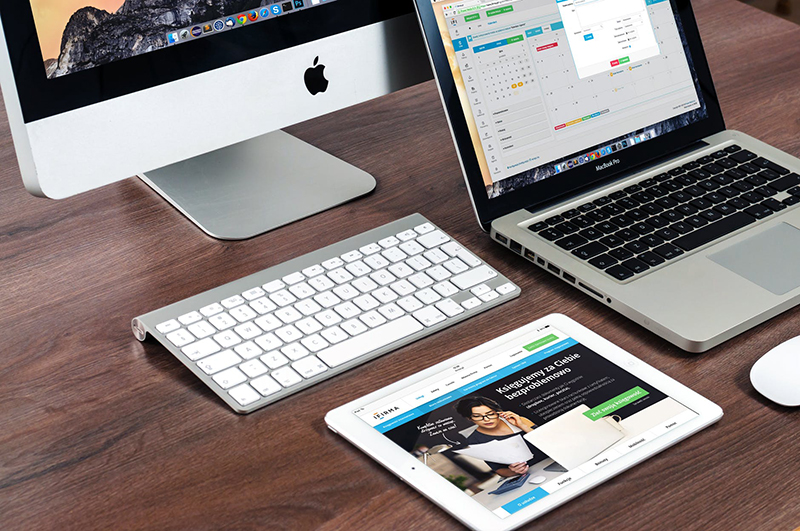 Image courtesy: https://bit.ly/2OwMu6h
Similarly, when it comes to designing, it is not that you don't have the concept or you cannot design the logo of your own company. However, it will take you quite some time to know how things work, what software applications you need to master, what color represents what or what shape is the best suited for your business logo design.
Instead of spending your valuable time in learning something new, you can simply hire a professional brand identity design agency. Companies that provide graphic design solution have professional designers working with them. The designers have experience in different types of design works. So, it is much easier for them to provide you with different design options.
Save time and money:
You might be raising an eyebrow already. How can hiring an agency save money, right? Well, I'll explain that later. First let me explain how you can save time by hiring a professional design agency.
Suppose you have not hired any design agency. The first step for you would be to understand how designing works. Secondly, you have to understand how and why certain programs are used. Once you get to know all these, it's time for you to start designing. However, when you start designing, you realize that it takes years of expertise to get the professional finish that you see.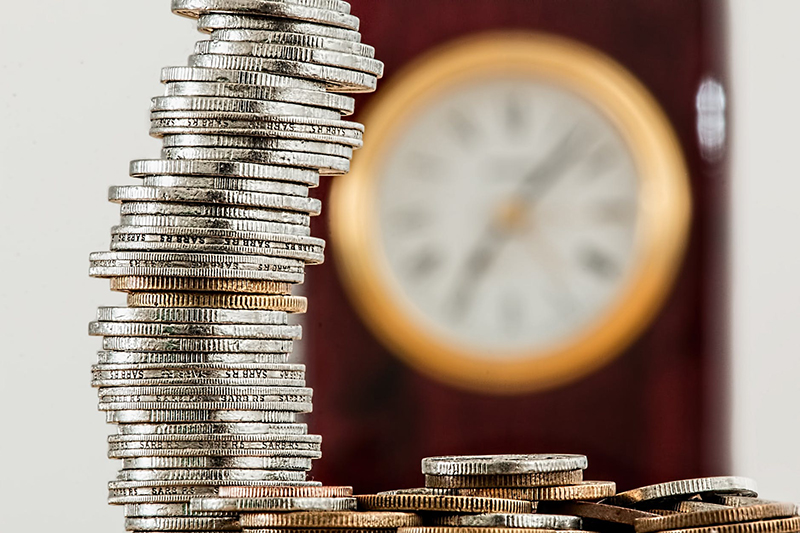 Image courtesy: https://bit.ly/2O7H7M0
So, basically, you have wasted your precious time in learning something that is not even helpful as you don't have the proficiency. Besides, who was taking care of your marketing activities or the important deals if you were busy in learning how to design?
You may have already understood that your absence from where your business needs you more can be harmful for your company. You may hire professional graphic designers thinking that you will get all your designs done in-house. However, have you thought of the expense it will incur? Hiring new people means increase in the number of employees, which means more expense. Setting up a whole new system is not economical either.
Moreover, even if you hire people and set up a system, you cannot say that the process will deliver exactly what you need. Instead, if you designate the design related works to a company that is already known for its designs, it saves you money in the long run.
Tried and tested:
When you make a purchase, don't you go through the reviews of the product? Don't you want to know whether the product is worth buying? The same theory applies when it comes to opting for a service as well. Especially, when you are about to choose a design agency that will create all your brand identity designs, it is best that you check out what the design agency has been offering to others.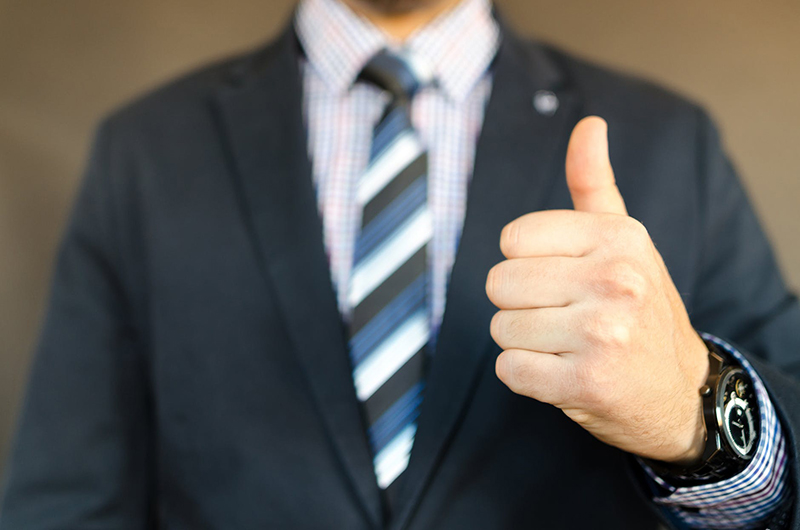 Image courtesy: https://bit.ly/37oIzB9
So, when you decide to choose an agency, you can ask for the portfolio of the same. Check out the design works the agency has done before. A design company should have its own website and you should check that out. The website shall have the details of how many clients the company has handled.
You can also check out the testimonials in the website of the agency. Once you decide on which company to hire, you can even ask for sample work. It becomes much easier for you to evaluate whether the company will be able to provide you what you want. So, hiring an agency gives you the chance to try out before you settle for a particular company.
Up to date designs:
If you own a company that produces leather goods, you know the latest trends in the specific market. Similarly, when it comes to designing, the trend is changing like any other sector. So, the people who are up to the date about the latest design trends are none other than the graphic designers. When you hire a graphic design agency, you are actually hiring professional designers who are constantly working in the particular field. So, your specific requirements, no matter what, can be expertly fulfilled by the designers.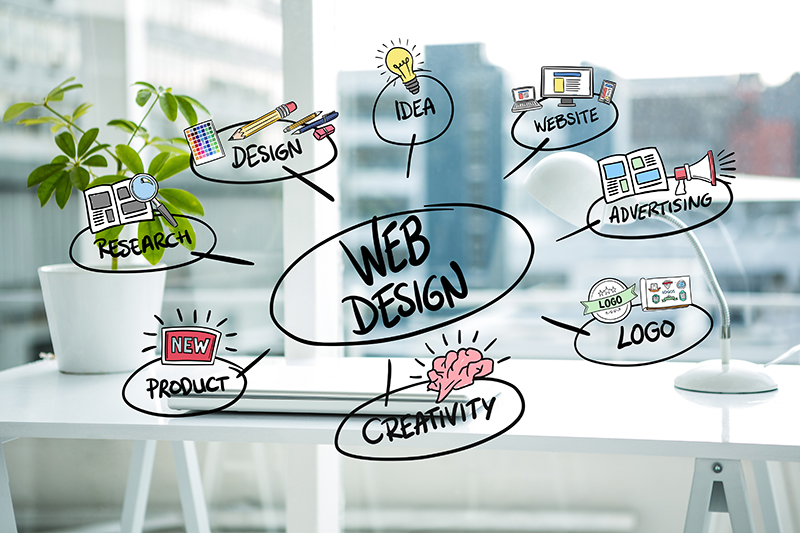 If you want to make sure that your company looks traditional without looking old, the designers got you covered. If you want to establish your company as a fresh brand that targets the youth, the designers will know exactly which trend to follow. This is especially helpful for your logo and your social media posts.
Why?
The reason is that your logo is what people will recognize you by. They may see your logo being displayed at the billboard or on a website. The moment people see your logo, they will know that it belongs to your brand. Similarly, your social media posts should be communicative enough to spark a conversation among your target audience. When you hire a professional design agency, the designers help you increase your sales even through your social media post designs that they create.
Creative geniuses:
Assume that you are creating the designs that you need all by yourself. The best that you can do is to take inspiration from different websites. You may add your own creative touch to the designs as well. But my question is how long? How long will you be able to create designs that are fresh and updated? How long will the inspirational posts encourage you to create trending designs? You got it right. Not very long.
Even if you hire a couple of affordable graphic designers, they will run out of ideas soon. The reason is not because either you or the designers are not creative. But the lack of exposure to other creative people sometimes blocks the flow of work.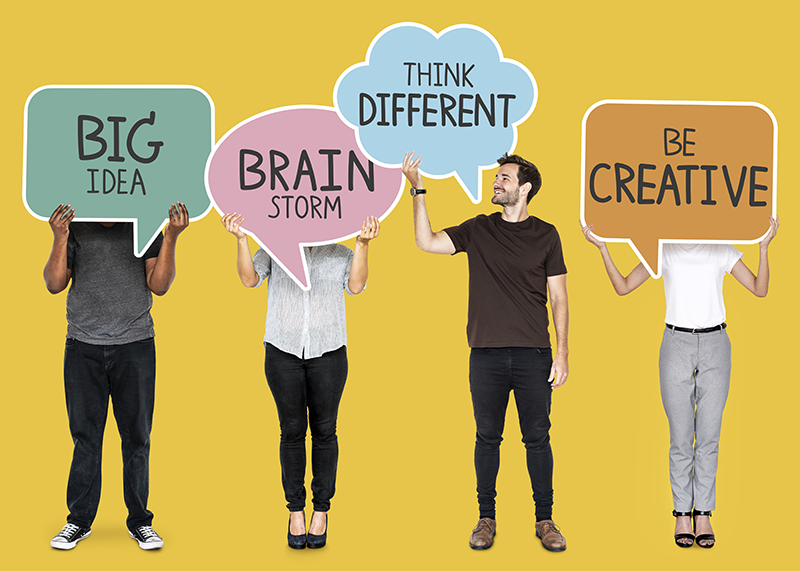 Now, when you hire a graphic design agency, the company will have many designers working under the same roof. Each of the designers has his/her own specialty. While some of the designers offer better 3D design, some excel in creating outstanding illustrations. Some of the designers have the expertise to create any design from the scratch and some designers are known to follow your exact instructions.
To put it in a sentence, I would say that choosing a design company gives you creative geniuses who work with each other. It also gives you the chance to try out different types of designs that you otherwise could not have gotten.
Consistency and reliability:
When you own a company, the design works do not end in creating a logo design or a website design. Rather, it is the start of your requirements related to design. Once you start making progress in your business, you will need catalog, business cards, flyers, social media posts and many other things. All of these are associated with designing. Even your website design needs to be updated with new designs from time to time.
How will you continue to get all the design works done without the help of a professional brand identity design agency? Besides, all the designs need to be consistent and the designs should have connection so that they establish a brand identity.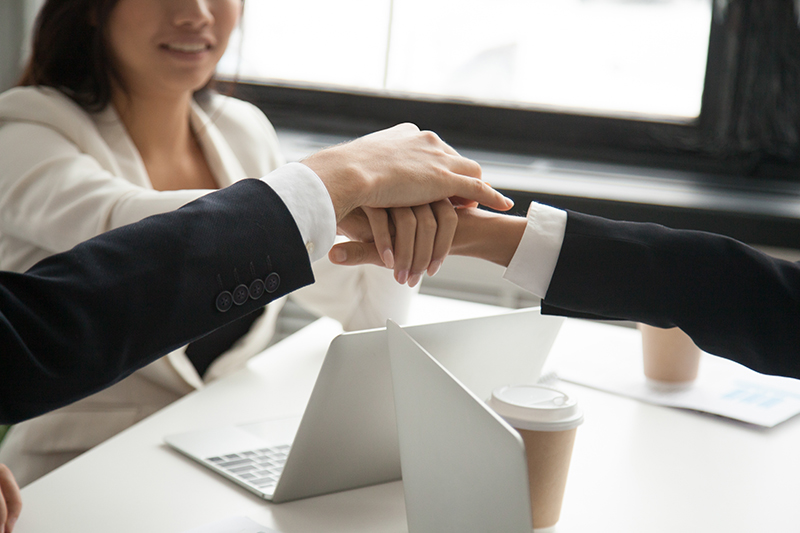 When you hire a design agency, generally it is contract based. The contract lasts for months and sometimes years. Throughout the contract period, you consistently get designs, be it your Instagram post or Facebook cover photo or your website design update. So, you don't even have to be worried about what designs to create.
All you have to do is let the agency know your requirements and the designer will handle the rest of the work. You can rely on the expertise of the designers as you will hire the company after seeing the sample designs.
Different perspectives:
You start your business with a perspective. Even if you pre-own a company, it is bound to have a specific perspective. However, sometimes it is necessary to understand what others are thinking as well. And sometimes it is important to create designs depending on the taste of your target audience. While you can engage yourself in your company social media account to understand what people are looking for, you can also ask the design company to do its own research.
The design agency that you hire may have worked on similar projects before. So, chances are that the designers in the agency will have better knowledge on what perspectives to include in the design. Besides, since there are many designers working under the same banner, you will get more than one fresh perspectives.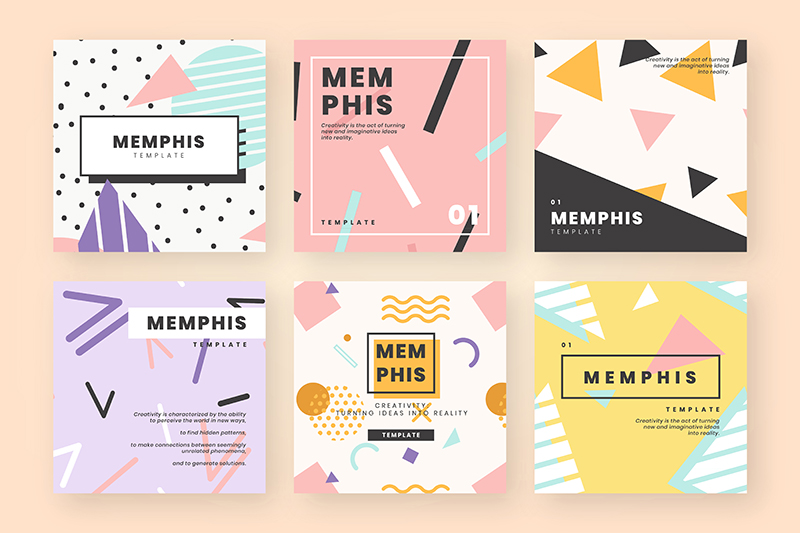 Different perceptions will allow the designers to create fresh designs that will engage your target audience. Since many designers work together, the design that you get is mostly the result of brainstorming. In addition, the senior project managers and designers also share their feedback with the designers. As a result, when you get the final design, you don't need to make tweaks on it.
What else do you get?
Let us imagine that you hire a graphic designer for your company instead of hiring a company. Apart from the design ideas what else can the designer give you? You guessed it right. Nothing.
On the contrary, assume that you hire a graphic design agency. You enjoy all the perks that I mentioned above already. However, if I tell you that you will be in profit even after your contract with the design agency ends, will you believe me? It seems too good to be true, right? Well, the good news is that it is not.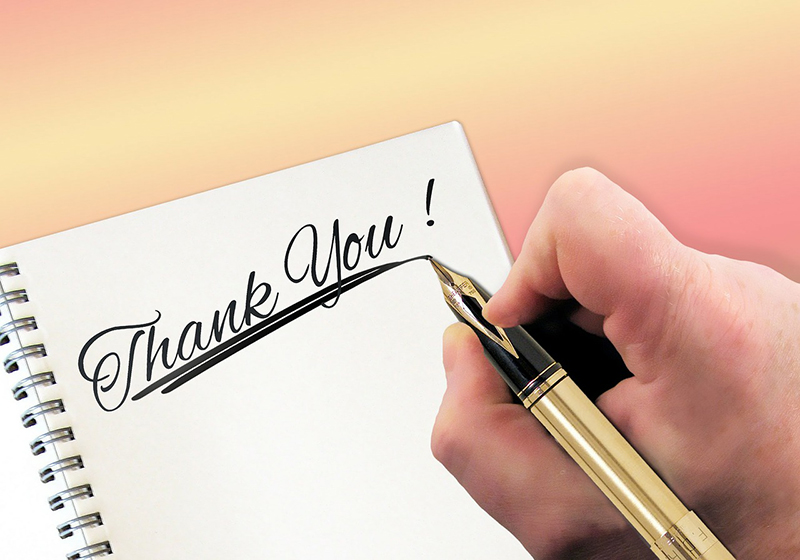 Image courtesy: https://bit.ly/2O7lYSc
When you are done (or not maybe) with the company, the design agency can share your testimonial on its own website. You will also be named as one of its clients on the website. The company may also share some of your design works on its own social media pages. As the design company will tag you in these posts or mention your company name on their website, you will get more exposure.
The company will be advertising your brand name without charging you any fees. Can it get any better?
The takeaway:
Reaching out to more people becomes easier when you hire a graphic design company. Every business wants to establish itself among the mass. Design is an inevitable part of a business. Hence, it is best to hire a professional design agency that has professional designers working with it.
If you think that you should enjoy all the benefits of hiring a design company, you can choose Digital Polo. The company offers different types of graphic design services and that too at an affordable price. So, it does not matter whether you are a big enterprise or a small company, you can get topnotch designs within a particular time limit. So, what are you waiting for? Contact us for more details.