Whether you are a professional person or a job seeker, you will notice that your inbox is often filled with newsletters. While you delete or unsubscribe most of these, there are some newsletters that are still there in your mailbox. Probably, you wait for some of these newsletters to arrive in your inbox. So, what makes the difference between the newsletters that end up being subscribed and the ones that you wait for?
There are a few elements that make the difference. Believe it or not, some of the basic elements play the major role in being the deciding factor for your newsletter. Before getting started with the elements that your newsletter should have, I would like to share my personal view on this matter.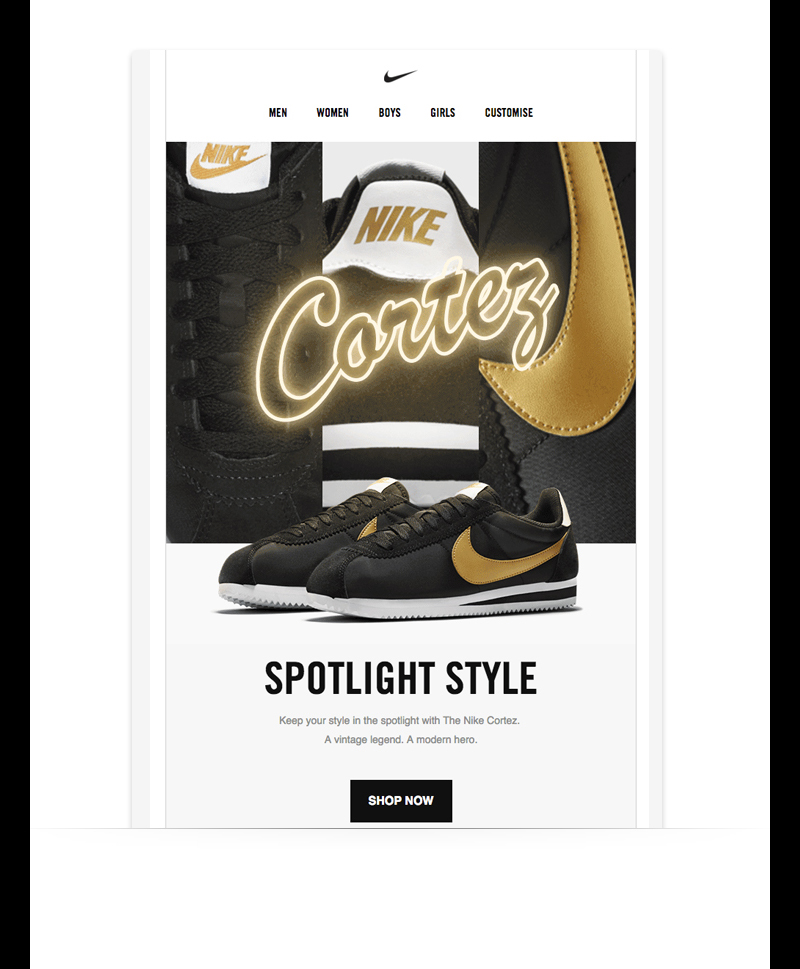 Image courtesy: https://bit.ly/2OIkAEr
A professional newsletter design agency can help you in designing your newsletter in such a way that it grabs the attention of your target audience. Whether you appoint a design agency or not, it's always good to have knowledge on what you are doing. So, without wasting any more time, let us take a look at the elements that you should include in your newsletter.
Quality content:
The first thing that anyone notices in the newsletter that you send is the subject line. Hence, it is extremely important that you create a subject line that is catchy. The precise and to-the-point your subject line will be, the more it will grab the attention of the viewer.
You can also come up with unique subject lines. If your subject line is different than usual, the chances of opening your newsletter increase by manifold.

Image courtesy: https://bit.ly/2qGWdyU
Concision:
The next best element for your newsletter design is concision. We already have a lot in our plates nowadays. Every blog we see, every newsletter we receive, every mail we read is full of information. People have started to reject the newsletters that look bulky.
So, the idea here is to make sure that your newsletter design is concise. Try and include all the information in one page so that your target audience doesn't have to scroll through the newsletter.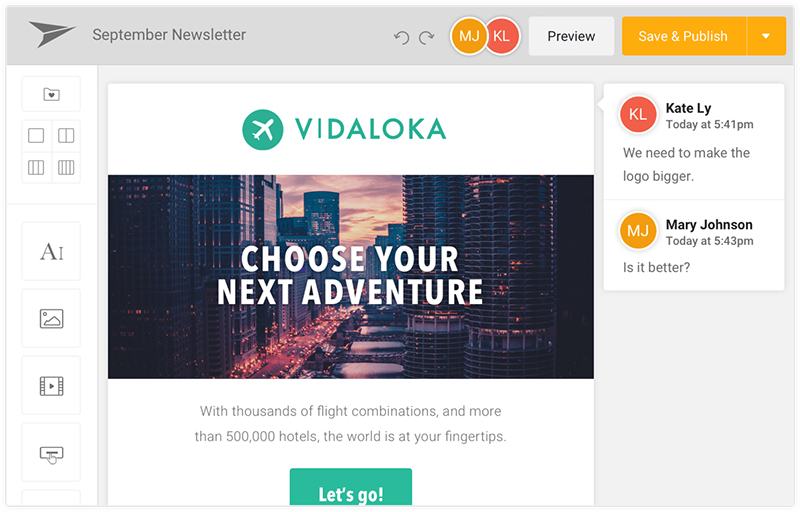 Image courtesy: https://bit.ly/2scTfTf
Besides, brevity of the newsletter will also ensure that people don't skip the message that you're sharing via email. Take your time to come up with a design and the content that you can fit inside one page without making it overwhelming and without missing on important information.
Make it responsive:
As a research shows, 70% of the internet users access their emails from their mobiles. It has been noticed that users are more likely to delete and even unsubscribe if a newsletter doesn't show properly on the mobile screen. Hence, once of the elements that you cannot compromise with for your newsletter is its design. You have to make sure that the newsletter design agency you hire or your in-house design partner creates a newsletter design that is responsive. Responsive designs are nothing but flexible layouts.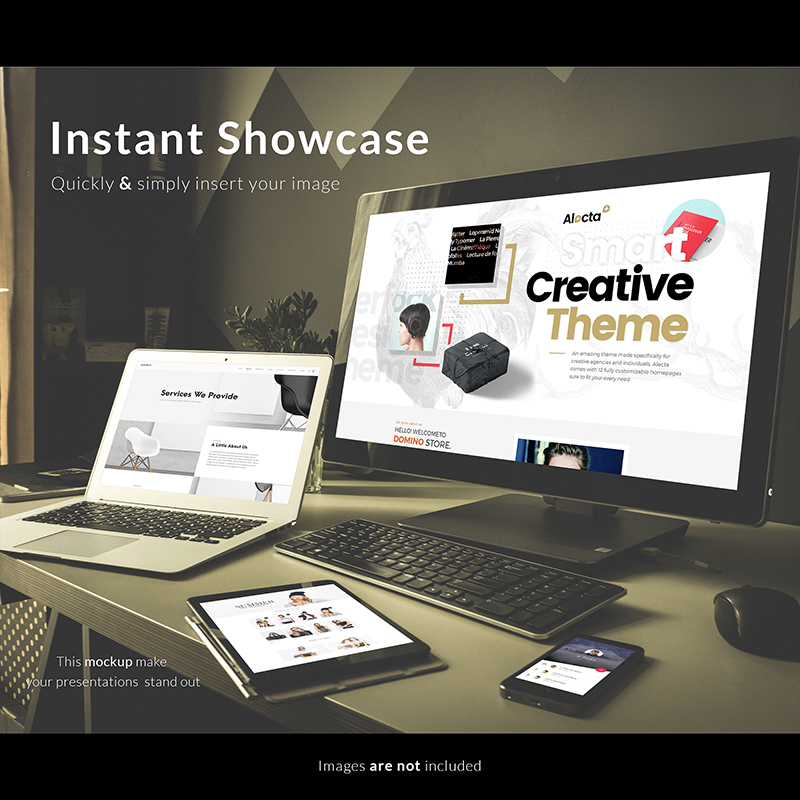 A responsive design ensures that no matter which device you are using to open the email, you will see all the information correctly. The design will change its shape and form without hiding any part of the design.
Pay attention to the design:
Trust me when I say that design matters for your newsletter. Many a time what a good design does can't be done even by a great piece of content. And that is exactly the reason that you should hire a newsletter design agency. An agency will not only know how to design a newsletter but it will also have professional designers who will know which design to use.
You need to understand where the heading is to be used or where the footer should be placed. The format of your newsletter is also important as the newsletter design should have continuity in them. The color scheme that you choose for your newsletter design is also something that you should pay attention to. The colors that you choose speak of who you are. The colors should not clash with your brand color as well. It takes a lot of understanding about designs, colors shapes and structures to create a design that will grab the attention instantly.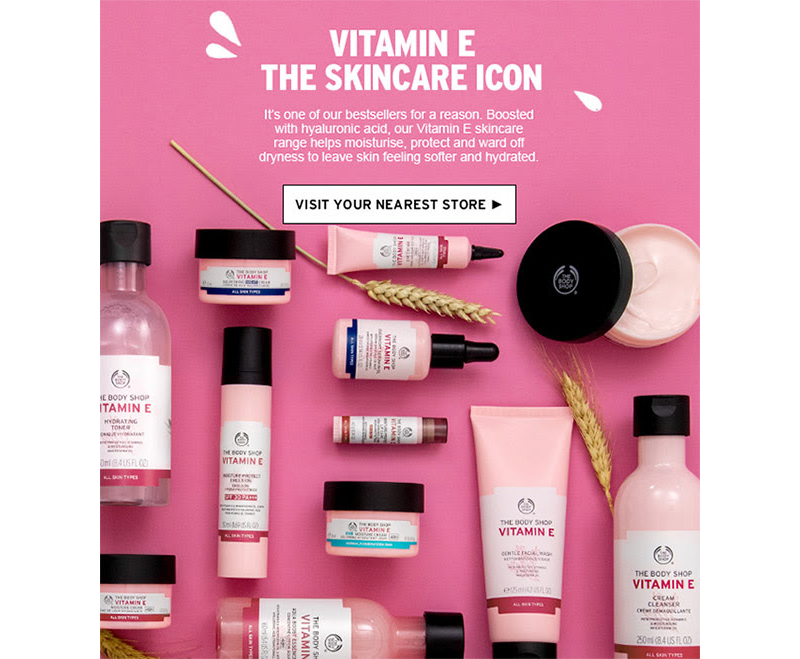 I agree that there are many design templates that you can get online. But those are generally stock designs. Others might also be using the same design that you are about to use. I don't recommend using these design templates. You may think that it will reduce your expenses. However, you will not get the desired result from the newsletter if the designs are too generic.
Include social media handles and share button:
There was a time when we learned that humans are social beings. Now, we live in an era when humans are social media beings. Most of us are present on multiple social media platforms. We share the content that we like. In some cases, we even follow the people or companies on social media platforms to get the latest update posted by them. This is the emotion that you have to drive your newsletter design to.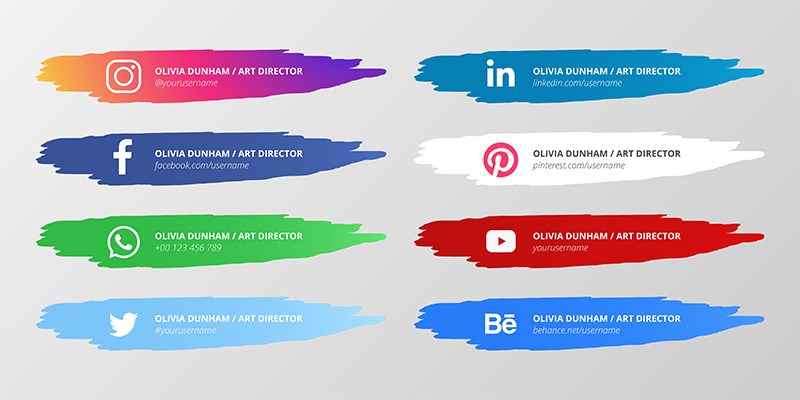 You should make sure that the newsletter design that you choose has share buttons for different social media platforms. Besides, also don't forget to include the social media handles if your own website in the newsletter designs. You may think it to be unnecessary since your website already has the links of all your social media pages. However, it's better not to expect that your targeted people will come back to your website to check out your social media pages.
Personalized design:
I can't emphasize enough on the importance of personalized newsletter design. What is personalized design you ask. I am not asking you to create hundreds of different designs for each individual just for one campaign. What I am saying is that you can personalize each of the newsletters by addressing exactly who it is being sent to.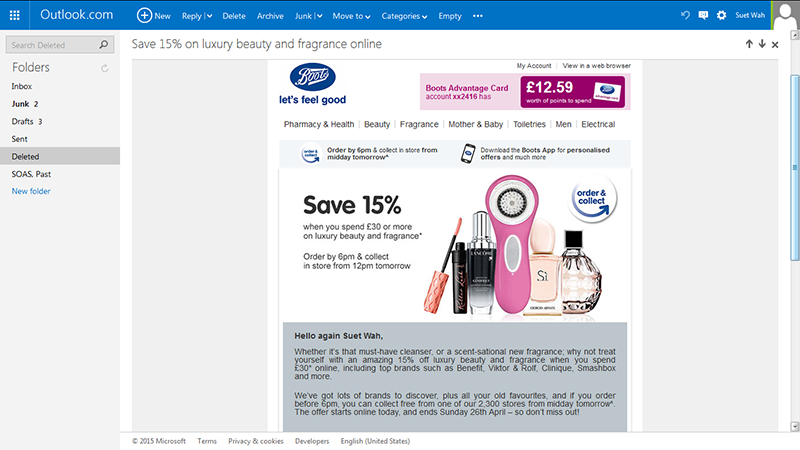 Image courtesy: https://bit.ly/2QPLdde
This is a great way to establish a relationship between you and your client or potential lead. It is seen that personalized newsletters doe not only get more clicks but they also drive conversion.
Call-to-action button:
This is a part that many of us tend to ignore. This is a vital part of a good newsletter design. You may ask why. The reason is that you have to guide your leads to visit your website. Even though there are buttons for your social media channels and there might even be a link to your website, a CTA button will ensure that the viewers know exactly what they are expected to do.
Now, we don't create a newsletter just to spread awareness, do we? All of us want some result from our newsletter design. It doesn't matter what your newsletter design is about, it should conceive a CTA button for sure.
You may design the newsletter to offer a discount or to let your contacts know about a coming event or just wishing them a happy new year. But it shouldn't happen that they open the newsletter and then close it without taking proper action. So, the call-to-action button that you must include can be in any form. Suppose you are informing your contacts about an event that is taking place somewhere. You can ask them to join in. so, a CTA button that says JOIN IN can serve your purpose.
Let's take another example. We all wish our clients a happy new year. But what we don't do is we don't ask them to wish us in return. Let's change that this year. Design a newsletter wishing your clients and create a CTA button saying WISH US TOO or WISH US HAPPY NEW YEAR. Once they click on the button, you can redirect them to your website. To make it even more communicative, you can send an automated email saying acknowledging those who click on the button.
Unsubscribe button:
No matter how hard it is to accept the fact that people may unsubscribe your newsletter, it is the best element that you can include in the design. Most of us tend to unsubscribe from the email newsletters that we don't find helpful or find to be spam. However, in some cases, having an unsubscribe button can actually help you from being blocked totally. People generally like to know whether a company is trustworthy or not.

Image courtesy: https://bit.ly/35twmtd
Having an unsubscribe button gives them the feeling that the company is not trying to impose itself on them. And as they realize that they can unsubscribe from your newsletter at any time they want, it is more likely that they won't do the same until the point they feel like they are being spammed.
Are you doing it right?
Does your newsletter design include the elements mentioned above? If yes, you are on the right track. If no, you need to change your strategy and include the elements in your newsletter. Depending on the type of your newsletter and the type of product or service you provide, you can even include humor. Either make the subject line humorous or create a humorous design.
Newsletters are one of the most effective marketing tools. If you are sending newsletters to your clients and potential leads, you better do it correctly. I understand that it can be difficult for you to include each of the elements all by yourself. And that is the exact reason why I recommend hiring a newsletter design agency.
Digital Polo is a design agency that expertizes in creating newsletter and every other type of graphic designs.  You can get unlimited design work done by the company within an affordable price range. No matter which industry you belong to or what the size of your company is, you will get any type of design job done by the professional designers working with Digital Polo.