Designs are like magnets that attracts people towards it. Be it on anything, people get so fascinated by it that they end up buying that product only because of their love for that particular design. For instance, when a person choose wallpapers or design patterns for their walls they select those designs that would enrich their walls as well as make people praise them for their choice. So, why should you compromise when designing a website that would be your business's digital face for the customers?
Today, nobody has time even to have a glimpse at something that lacks features and visual appealing. Currently, the only way to bring in more customers is to offer them more good quality features at competitive price and in varied options. The more distinct variety you offer, higher will be the chances of people clinging to your product. Whether, you have an e-commerce business or a retail chain, website is a must for rapid communication with your customers. Thus, designing a website that would lure visitors to buy your products/services even if they are just browsing is the need of the hour to generate more business.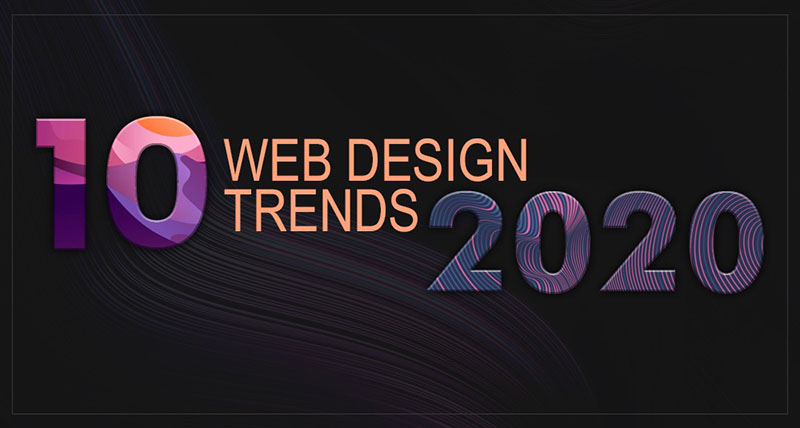 Image courtesy:https://bit.ly/2xs38iu
Web designs that are said to be on every designer's lips in 2020 are an optimum combination of visually aesthetic graphic designs and new-age technology. Earlier, clients used to imagine and guide the designers about what they want in their website. This in some cases was hard to achieve for the designers due to limited resources and technology. But now, the situation is upside down. Today, the web designers are surprising their clients with unimaginable and fascinating web designs that have increased their demand in the market. Designers are now designing websites that are enriched with latest features and functions, but at the same time are light, fast, and smooth when functioning. With evolving technology, designers are now free to explore the unexplored. They have gone to their extremes by bringing the old styles and designs back to life in a modified and hybrid version. They are endlessly experimenting with the new technology and coming up with some really significant designs every time.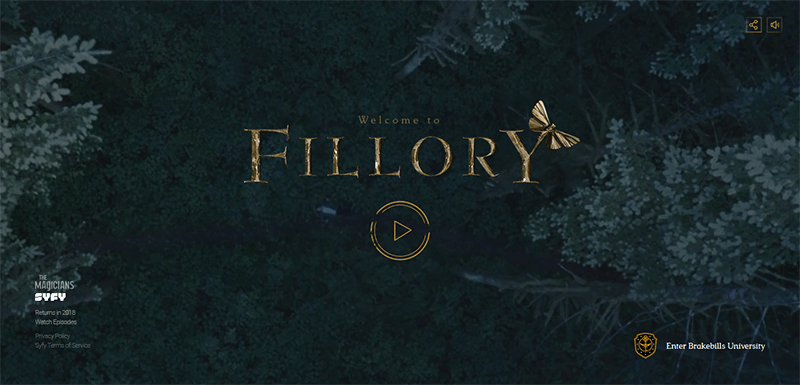 Image courtesy:https://bit.ly/3d0iGdV
The common and never fading traits of a website that are currently on majority's Wishlist are minimalism, colourful, multi feature and faster loading. A successful website is one that caters to the general public and not only to its target audience. Only if your website is understandable to all, your business will be able to wide spread itself and occupy the market. Hence, to make our valuable designers and readers equipped with the latest trends in web designing we have listed 11 such designs that are sure to rule the web designing arena in 2020. So, read, learn and apply the same to create an alluring website.
10 Most Coveted Web Designs to go for in 2020
Following trends in web designs for 2020 are perfect to deliver a lucid and accessible website that are rich with features, like visuals and content. These designs are standard designs that are stylish, meaningful and suitable for all business types.
An Exemplary Mix of Illustrations and Photos: To keep your website to the minimum, but attractive too all you need to do is a simple mixology of your photos with 2D illustrations that are easy to draw using your hands. If this excites you and you think of using it in your web designing, you either have to replace some portion of the photos with illustrations or make them interact with photos in such a way that the outcome is a fun amalgamation of two different realities. The best characteristic about illustration is that it cannot be copied. Thus, your competitors can copy your content, images, fonts and color palette, but not your illustration style.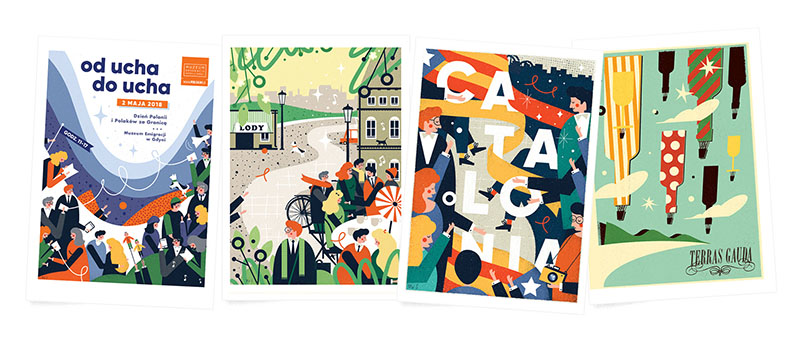 Image courtesy:https://bit.ly/2TWDQ3K
Minimalist Designs and Bold Typography: For a modern and classy website look, minimalist design is the key. All graphic designers prefer to keep unnecessary details and decorations at bay and make the website speak for itself through large and bold fonts. Such typography creates a powerful, strong statement on the visitors who see it. If your website (especially, the headlines) has bold fonts, more are the chances of visitors seeing it before looking at the images or the color schemes used in designing the website. Breaking the typical typo rules through large sizing, uneven line spacing or breaks, odd spacing, makes typography a more of art and a less of informational element. Such bold fonts do not strain our eyes and the readability of the content.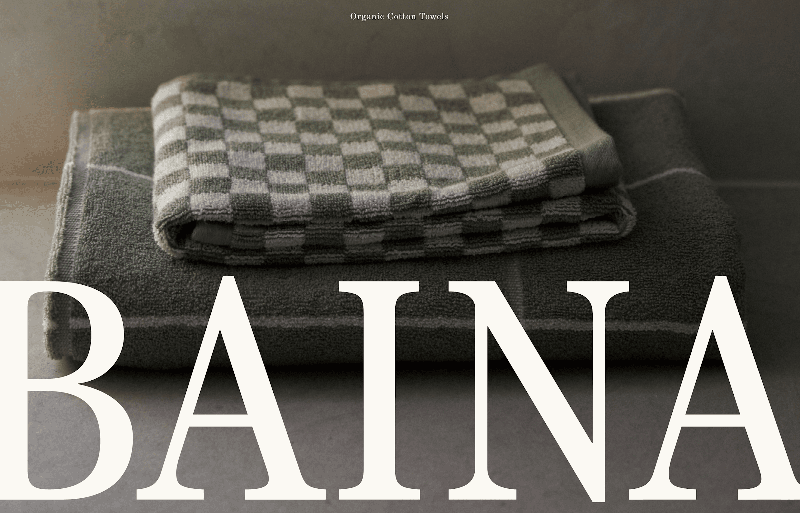 Image courtesy:https://bit.ly/2TKmCrm
Patterns that Communicate: With a diverse and a refreshing look, patterns are making an impressive comeback in 2020. Apart from full background coverage, trends in pattern consumption that are limited to specific or separate parts of the background will be more demanding in 2020 for web designing. These upgraded versions of patterns would render a modern and hot look to your website enabling them to communicate to the visitors.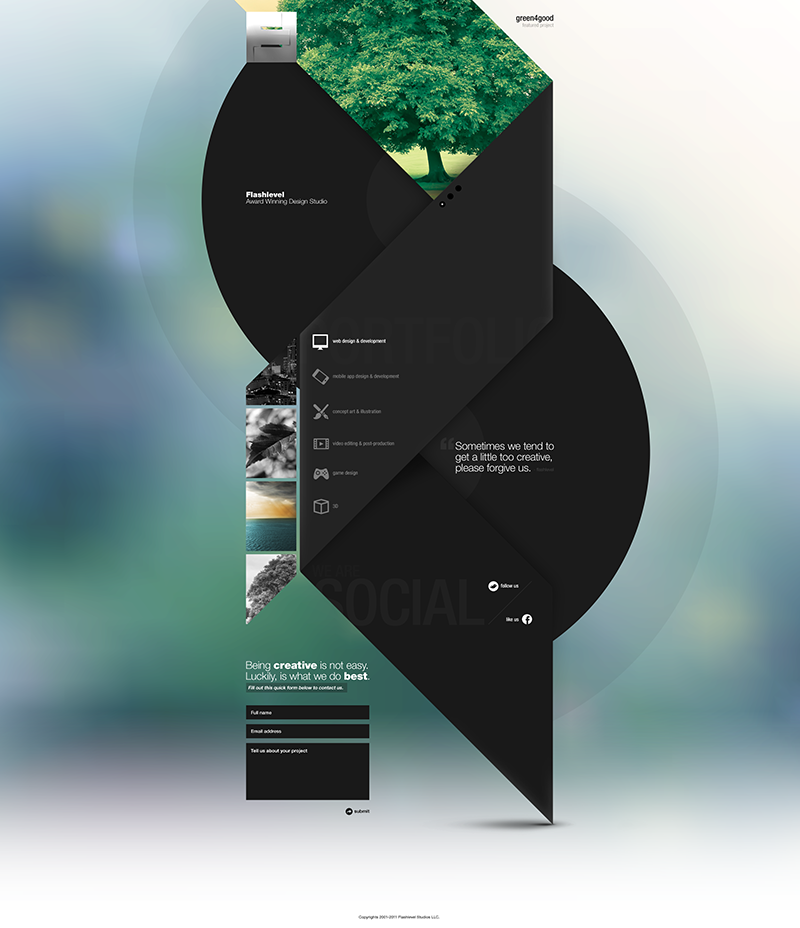 Image courtesy:https://bit.ly/2W8vZ5R
Radiant and Glowing Color Combination: Futuristic color combinations with colors, like hot pink, blue, and purple are set to make your web designs look dazzle. Designers are strategically making bold and courageous color pairings that will make the designs come out of your screen. With daring results, like combination of highly saturated colors and soft, dark shades or glow in the dark neon colors, your website will give its visitors a luminous feeling. For example, Duotone web designs makes such color schemes stand out in the crowd. Duotone always stays ahead as the flag bearer of the designs by modifying itself with time. This latest mix in color palette with bold, neon and contrasting colors are set to give vivacious visuals to the visitors.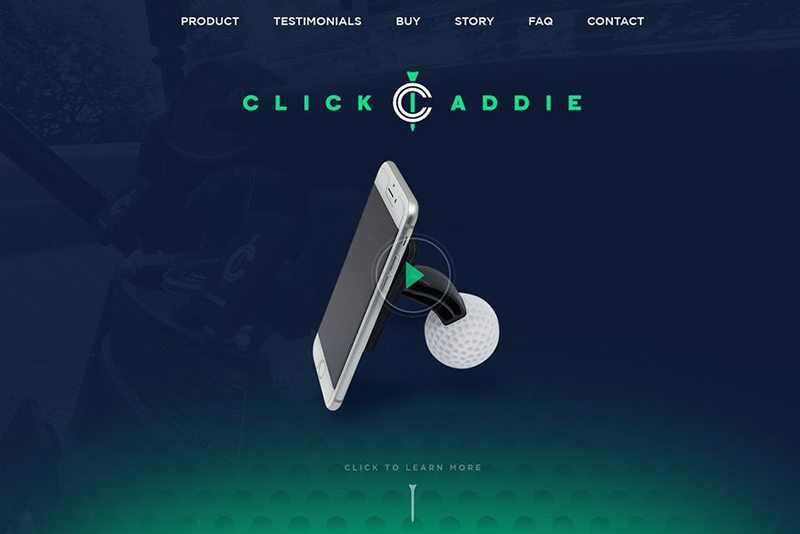 Image courtesy:https://bit.ly/3aSdff3
Integrate Art and Design through Illustrations: If you are looking for an effortless combination of art and design, illustrations is your answer, which can help you create different styles on web designs. You can carve out some really amazing artwork from modern and quirky art to pastel and water color art using illustrations, like disproportionate or asymmetrical characters, human characters with zero facial features and more.
To make their illustrations distinct and effective designers have moved to abstract illustration styles. What they must keep in mind when making an abstract illustration is that their users must be able to interpret the illustration in the way you want them to interpret. An illustration that is too abstract will not serve your business purpose and will remain as a piece of art. You can even pair illustrations with animation to make your website more eye-catchy and communicative when used as a secondary feature in place of the main one. Animated illustrations are a great substitute to texts as well.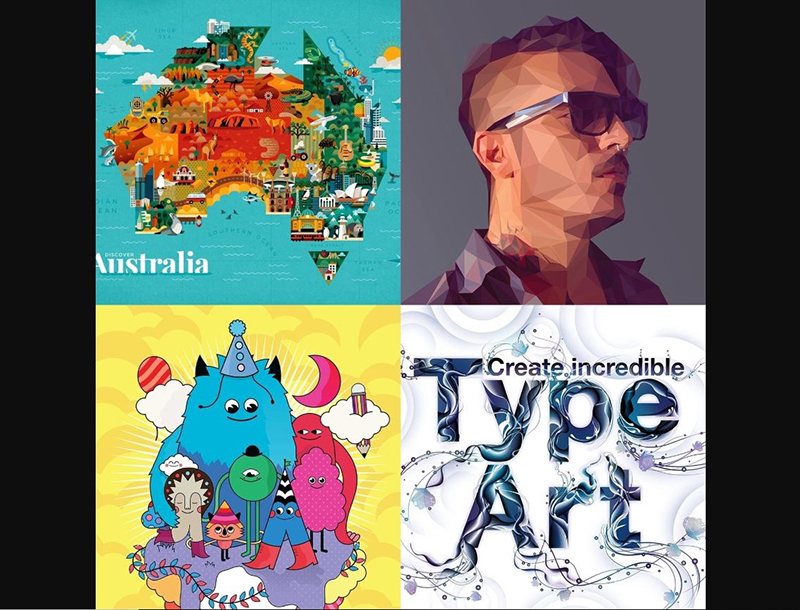 Image courtesy:https://bit.ly/3aRXUep
Dark Mode 'ON': Design elements get best highlighted against a dark background that results in a higher contrast ratio by deploying other colors. Dark mode is a low-light user interface, but with dark surfaces. This makes the design visually comforting as it reduces the strain in the eyes. Websites would look ultra-modern due to dark background and vibrant colors. In dark background the visibility of other underlying colors improves, which gives the design a dynamic look. Dark modes are compatible with OLED screens that reduce power consumption and also increase lifespan of the screen.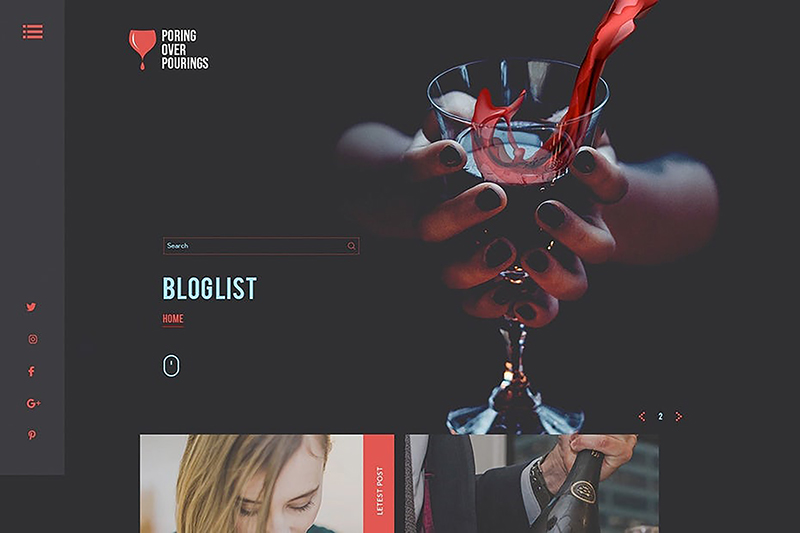 Image courtesy:https://bit.ly/3cWAbvm
Involve 3D and Motion Effects in Required Proportion: Currently, 3D feature has become an unavoidable part of web designing and graphic designing because of the depth and reality it allows the designers to create. In 2020, designers will have hands on experience on many 3D web designs, like animated, interactive and static. Interactive or motion 3D effects on websites will make users stay on your website for longer duration. Whereas, static 3D style would make a good pair with smooth shapes, fascinating colors and more realistic looks. When using 3D graphics, designers will keep the rest of the elements to their minimum to make the overall design well balanced, neat & clear and connecting. 3D objects makes user's interaction with website more realistic.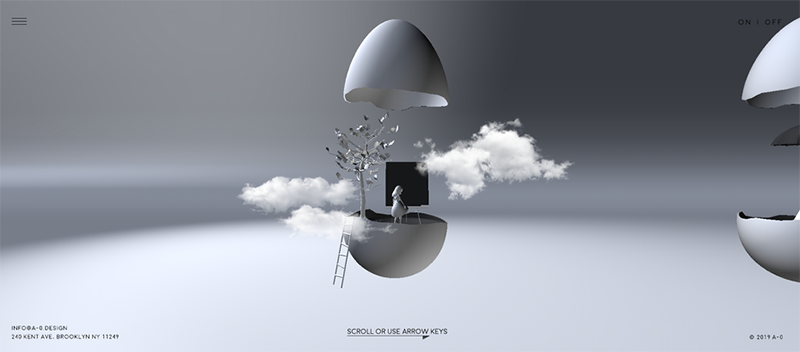 Image courtesy:https://bit.ly/2TMr0WU
Full-Screen Forms: Adding a full screen form at the homepage of your website is another fast growing trend in the field of web designing. Because of the full page cover area, the form submitting process gets simplified as it creates surplus room on the page that makes it easier for the users to fill up the form. Thus, user experience is enhanced considerably. Full screen forms will not let users exit your website without filling up the form, which was the case earlier when the form were added in small sizes.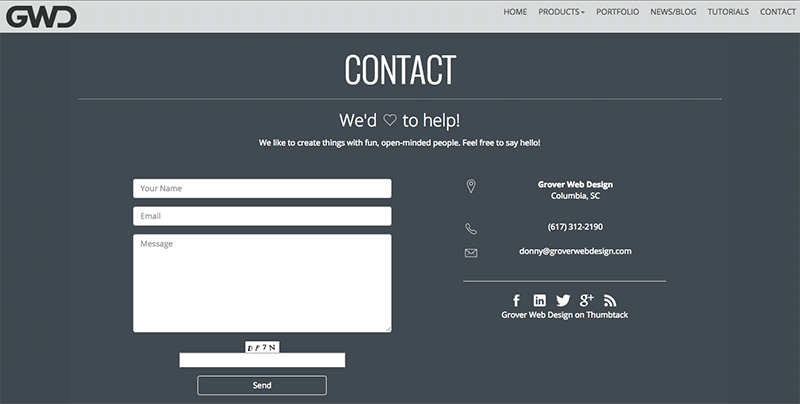 Image courtesy:https://go.aws/3cRaP22
Add Solid Frames around the Four Corners of Your Website with White Spaces: When images or the content on a website is bordered with a frame, the images or the content gets positioned on the site enabling it to stand out from the rest. Full screens websites are still in trend, but what is changing this trend is a more structured, framed and definite layout of the website. For this, designers are deploying different ways to use white colors or any other colors around the four corners of the website. Such, white or colored frames render a solid structure to the website and its content. These frames places elements on every page in order and give them an individual identity.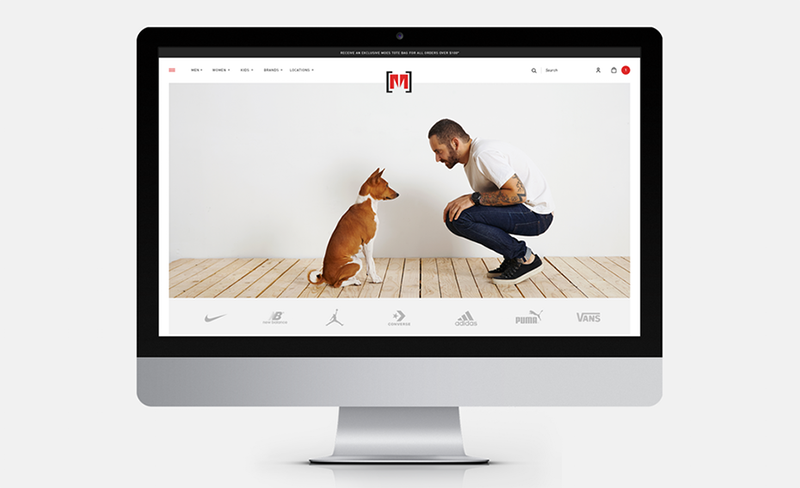 Image courtesy:https://bit.ly/2vRmlKh
Incorporate innovative and interactive features of Advanced Technology: Adding interactive and innovative features that are born from advanced technology are trendiest for web designing in 2020. Features, like Chatbots, Voice User Interface & Automated Assistants, etc., are the most used ones. Chatbots have made websites more conversational than ever. Chatbot options on websites are available 24×7 to give satisfactory answers to user's questions. It also helps the user to guide them through the website. With advancing AI technology, Chatbots will be equipped with more features. On the other hand, how about verbally conversing with the website you are surfing? It sounds exciting, right? But, infusing this technology with the website is mainly for those who are differently abled. Such verbal conversations with websites have been made possible only because of Voice User Interface and AI technology. This technology basically gives a person the ability to actually speak (through voice commands) with devices.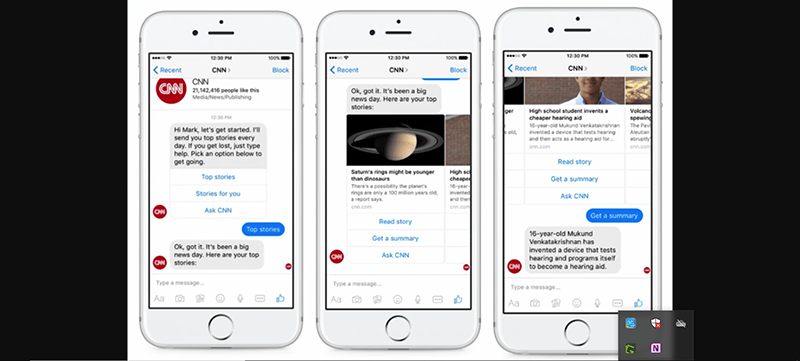 Image courtesy:https://bit.ly/2Wb14Ge
Extremely Simple Navigation: As the years are passing by, a website's navigation is getting simpler to adjust itself to extremely smaller devices, like smart watches. Minimum navigation mitigates difficulties that arise while using a website. It also helps the user to surf more on website rather than spending his time thinking what to surf on the website. Another way to minimal navigation is using large scale images and videos and minimum of texts. This proposition would highlight and focus on the main composition of the site, since images gets user's first glance than texts.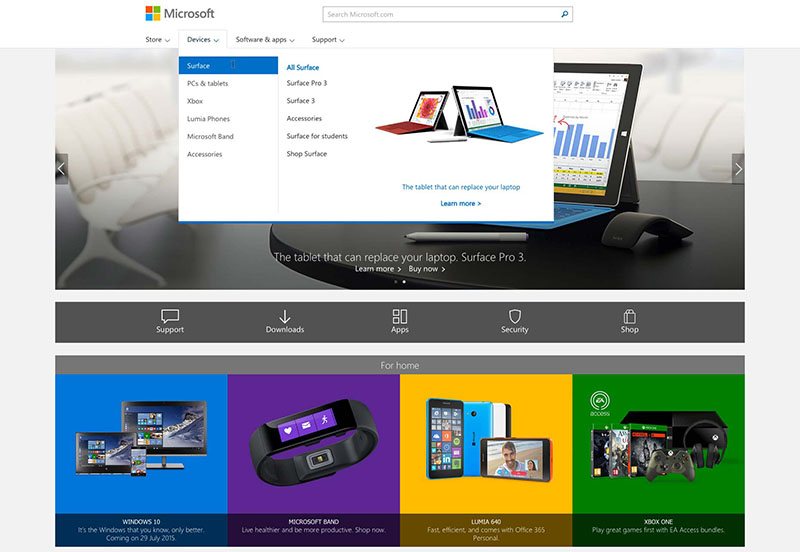 Image courtesy:https://bit.ly/38L3Moj
In the past decade, the concept of web designing has not only changed, but has undergone a revolution. And, with the dawn of this new decade it is going to witness another technological revolution for its greater good. These upcoming trends in web designs will not only be visually impressive, but will also be interactive on a real time basis. Thus, if you want to be on top of the world, design a website that has all the trending features and attributes of a modern day website, or live to die a brutal death.