Every other person in the internet seems to be an influencer these days. A few years back, when YouTube started gaining popularity, we started seeing people making videos on subjects they were strong in. Similarly, blogging also became more than just sharing what you think with likeminded people. Gradually, these YouTube video makers and some of the bloggers started to be treated as celebrities. But unlike celebrities, people actually paid attention to what they say.
You will be amazed to know that 70% of the millennial consumers make their purchase decision depending on what influencers are saying instead of what celebrities are saying. Currently, you will see Instagram having the most number of influencers.
Is influencer marketing that easy?
Going by the statistics it seems that influencer marketing is a cakewalk. However, the truth is that it takes a serious amount of dedication, pertinence and constancy to be established as an influencer in your niche.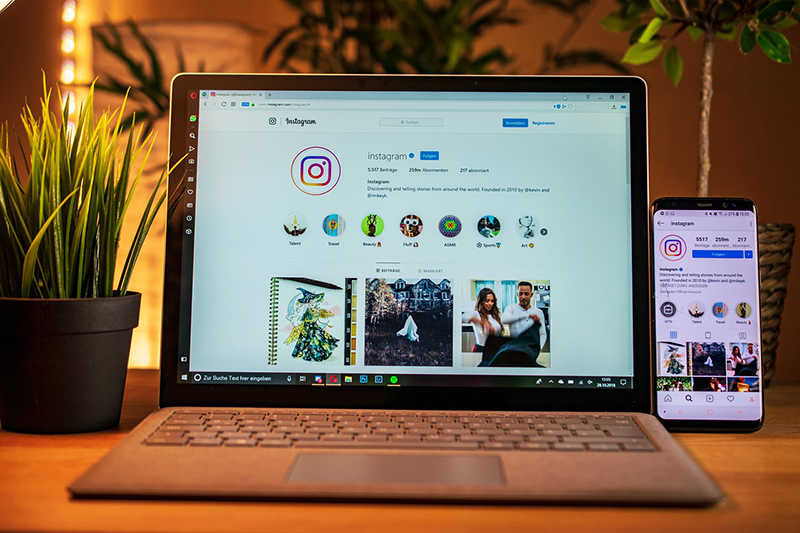 Image courtesy: https://bit.ly/2O7Sqnp
People will see only the end result. But you have to do all the grinding over and over and over again until you become so exhausted that you feel like giving up. So, if you asked us if influencer marketing is easy.
The answer would be, yes, it was easy a few years ago.
And no, it is not easy now.
However, there are some guidelines that you can follow if you want to be an influencer in your niche. To learn more you can read the article, An A-Z Guide on being an influencer. Following these guidelines will ensure that you are steady on your path. It will ensure that you succeed in being an influencer.
So what are the steps exactly? Let's continue.
Find out your niche and explore it:
The first thing that you need to find out is what your niche is. There are many things that you may like. But among these things, what is the one thing that you can keep on talking about. Let's take a look at the trends that influencers are following right now.
Beauty and wellness
Lifestyly
Health and fitness
Finance
Travel
Technology
Business
Fashion
Games
Relationship
Decoration
Animals
Now, the first mistake that most people do is to choose multiple niches. You may think that choosing multiple niches will give you exposure to more number of people. But the truth is, it will only make your audience confused. Consumers are more aware now than ever before. They are influenced by people who really have something new to offer in a niche field. If you try and be an influencer in different fields, chances are they won't follow you at all.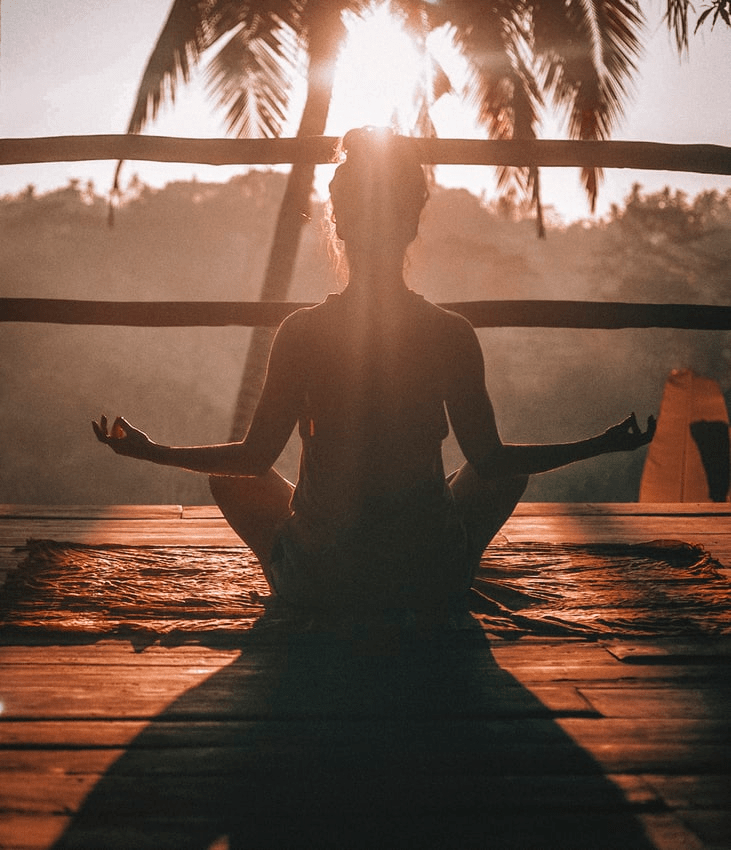 Image courtesy: https://bit.ly/2XzSDm8
So, it is best that you choose one particular niche that you think you can keep producing content on. You should be able to create quality content regularly without being repetitive.
However, in some cases, you can mix two niches to create a niche of your own. Suppose your niche is business. Business cannot be without finance. So, you can mix two of these niches to create a niche that will help audience who requires information on both of these sectors.
The list of niches that I have mentioned above is just an example. You don't have to follow this list. You can come up with your own niche and become a powerful influencer in your own sector.
Which platform do you want to choose?
When we are speaking about influencers, we connect with their audiences primarily through the social media platforms. While Instagram is the favorite platform if you target the millennial consumers, YouTube is for people who target more mature audience. Again, similar to choosing a niche, it is important for you to choose which platform you want to be active on.
Have you been thinking that you can create content and post that on every social media account of yours? Well, that is an incorrect approach. When you are about to begin your journey as an influencer, it is important for you to choose one or two specific platforms where you would post your content.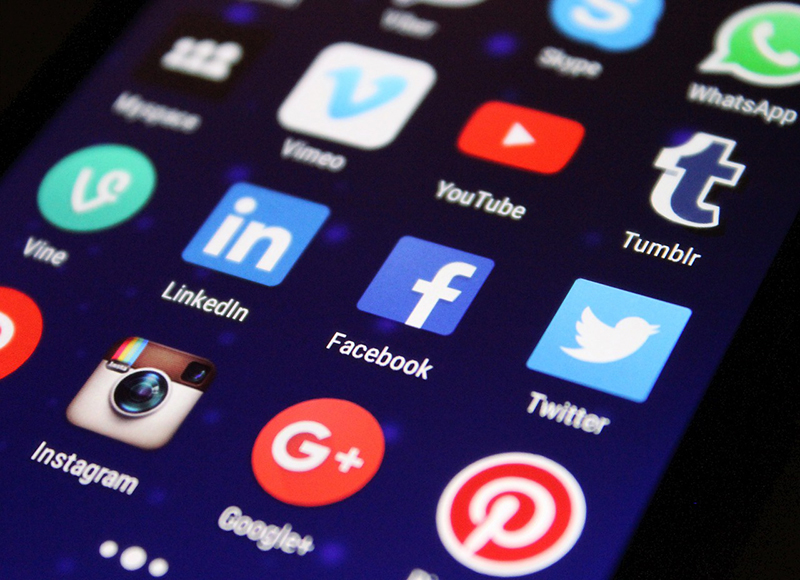 Image courtesy: https://bit.ly/2XvfWhc
Now, does it mean that you should not post in platforms that you have not chosen? The answer is no. Suppose you have chosen Instagram and YouTube as the two social media platforms where you want to connect with your target audience. It doesn't mean that you cannot have an account in Facebook or you cannot even post there. The key here is to tweak your content to make it platform-specific.
So, when you are posting on Facebook, you have to change your content placement strategy. While YouTube is great for video content, you can use infographic for Facebook. You got the idea, right? Having said all of the above, you must do some research on your part. Make sure that you know how each of the social media platforms work. This will ensure that you get the optimum marketing result from each of the platforms.
Be yourself, be unique:
Being unique seems to be the hardest part of the job. Even though each of the 7.7 billion of the world's population is unique in his or her own way, it is really difficult to determine what uniqueness is. And when you are targeting people who you don't know personally and who you want to share your ideas with, delivering unique content becomes even more complicated. Just a year ago, one of Drake's songs became so famous that people started taking up challenge of dancing on road getting out of a running car! So, uniqueness is a tricky thing to play with.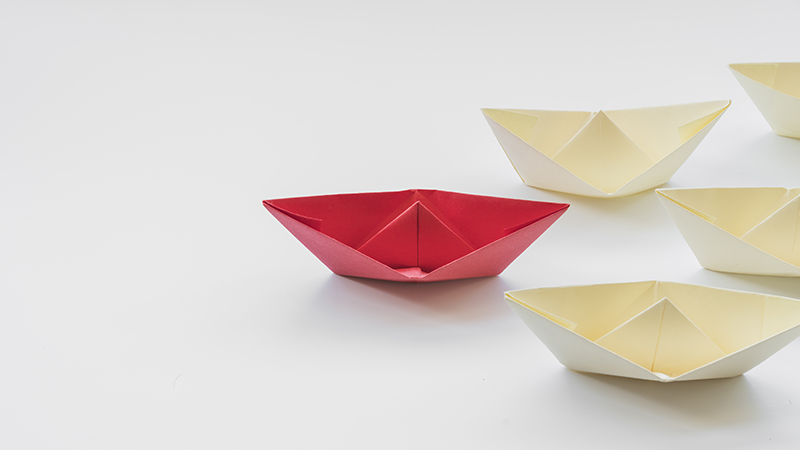 However, you can still try to bring something new that others have not done yet. Do you know who Yehuda Adi Devir is? Probably not. But you may recognize the image below if you are active on social media.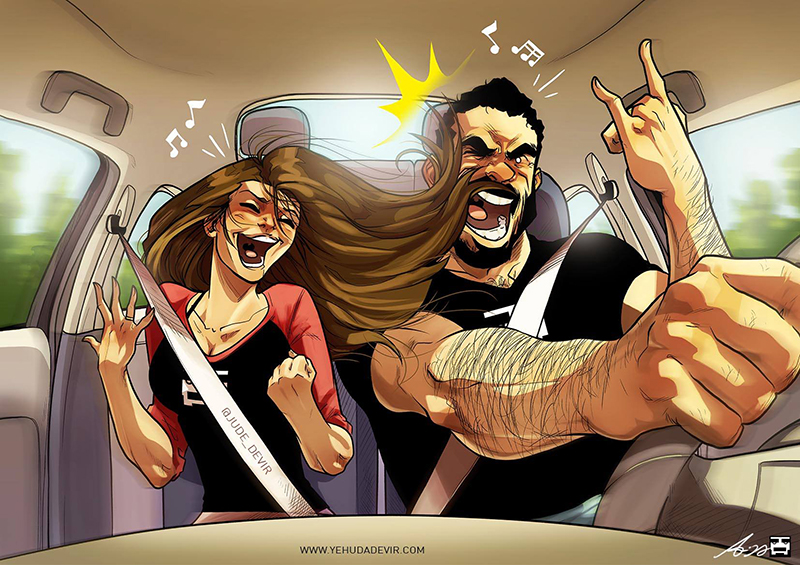 Image courtesy: https://bit.ly/335dIpX
Do you remember the illustrations where life of a couple is shown? Well, it is drawn by Yehuda Adi Devir who is popularly known as Jude Devir. Instead of doing what most other illustrators do, Yehuda and his wife Maya chose to create a world of their own.  They started to share their life through illustrations with millions of people. The illustrations that the artist creates are funny, relatable and fresh every time.
So, when you are ready to be an influencer, you have to find out the USP or unique selling point of yours. Once you find that, it is time to create content depending on that factor.
Create user generated content:
We live in an era where users (in your case, your target audience) like to see what they want to see. Instead, if you provide them what you think they would like, chances are that they may reject your content.
The key here is to treat your target audience as an element of your growth. When you are becoming a social media influencer, the best way to connect with your audience is to engage with them. Replying to their comment is a good way to start a conversation. Answer their questions that they post in the comment section. Not only this gives a human touch to your account but it also shows that you are passionate towards what you are talking about.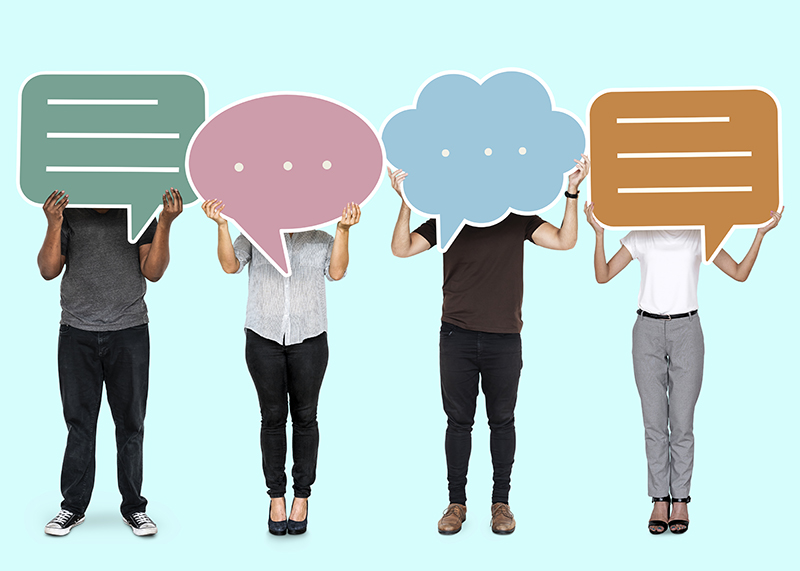 To create user generated content, you can ask your followers to suggest content that they want to check out. I am not suggesting that you shouldn't have a content calendar or you should always depend on what your audience wants. But try to strike the balance between your own content and the content that you create based on what your audience wants to see.
Hashtags are like oases:
You may think that creating quality content is all you need to establish yourself as a successful influencer. People will start following you immediately. However, that does not happen always. There are over 3.5 million influencers on Instagram already and the number is increasing every minute.
The quality and frequency of the content that you create plays an important role. However, your target audience still needs a guide that will give them direction. And that is where hashtags come to the play. Believe it or not, 40% of the effectiveness of social media platforms is boosted by hashtags. When you use the right hashtags that people are using to search relevant content, it will create the lovely love story.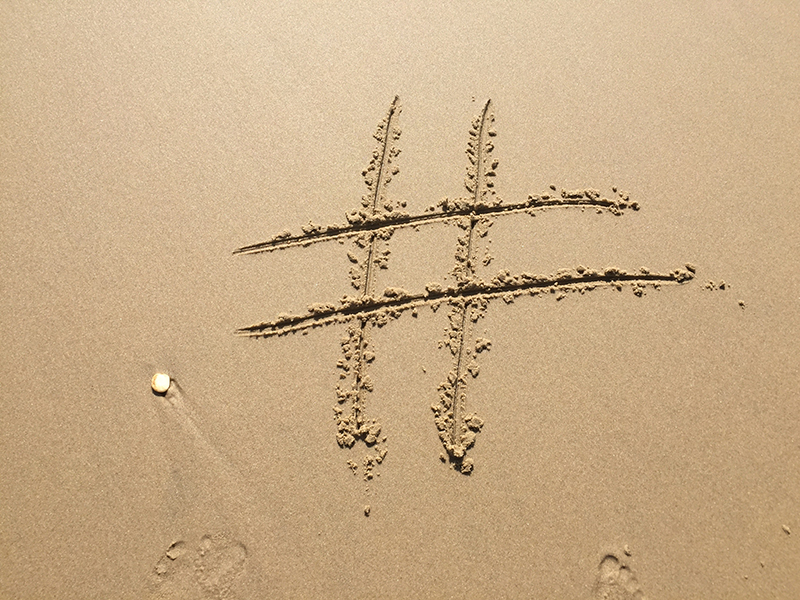 Image courtesy: https://bit.ly/2KCQAso
Make sure to use hashtags that are trending currently to attract more people. While you can create new hashtags as well, I would suggest you wait until you've achieved a good number of followers.
Content is king:
No matter how many times this phrase is used, it is not getting old any time sooner. Content was, is and will remain the king. Your content decides whether people follow you or not. Often we come across videos or images that we see, scroll through and forget.
And then there are times when we share that video or image with friends and we remember what we see. The second example is what good content is. Your content should have the power to not only attract people but also to leave them thinking about your content.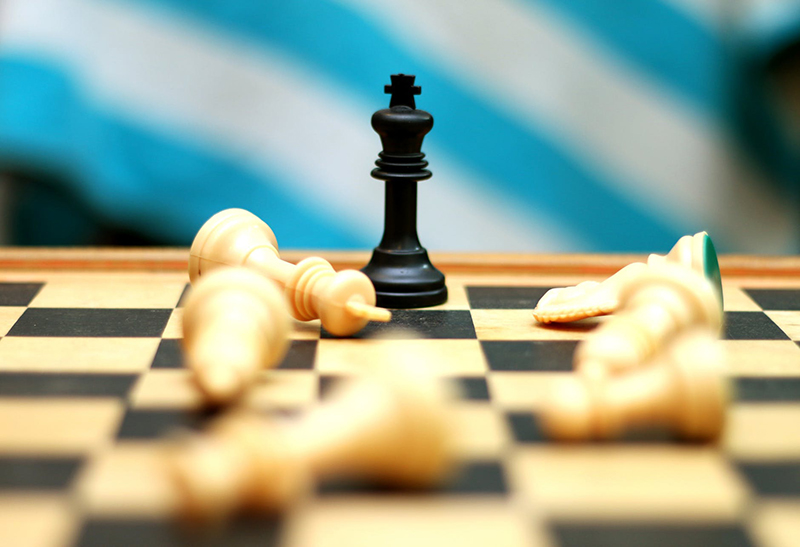 Image courtesy: https://bit.ly/331qHJa
No matter what form your content has, the quality shows how much time and research and effort you have given into it. Besides, it is what shows your creativity at its best. So, I would recommend spending time for researching before you start to create. You can take inspiration from similar content but don't copy those. Most importantly, maintain regularity. Don't make your audience wait for weeks between each of your content.
There is one more thing that I would like to warn you about. Sometimes you may see that one of the pieces that you create may have gets more appreciations than the others. Whereas the matter of fact is that you have not even invested as much time as you have done to create the other pieces. It may happen quite often. But that should not let you deviate from your goal nor should you compromise with the standard of your content.
Partner up with other influencers:
As I mentioned earlier, establishing yourself as an influencer has a lot of grinding in the background. Thousands of aspirants try to become influencers in their niches. However, only a few of them get a decent number of followers and very few of them become successful while the rest of the aspirants give up their dream. So, what can you do to make sure that you do not feel exhausted? Collaborate.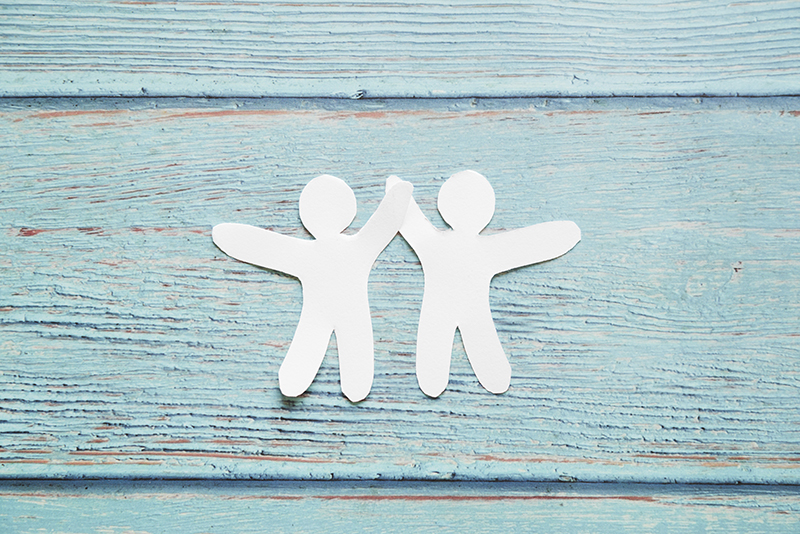 Collaborating with other aspiring or established influencers can prove to be fruitful for you.  When you partner up with someone, you enter the fan-zone of the other person. That means, you get more exposure.
Increase engagement:
Do you follow someone on social media? Have you ever commented on their posts? How do you feel when the influencer replies to your comment? I know that I feel elated. When you are the influencer, it is you who will make people feel ecstatic by replying to their comments.
Make sure to respond to the queries that people post. If they are complimenting you, a simple thank you is all you have to write. Avoid replying to hate comments as that will only invoke negative energy that you don't need. It is not physically possible to reply to each and every comment. But make sure to reply to as many people as you can.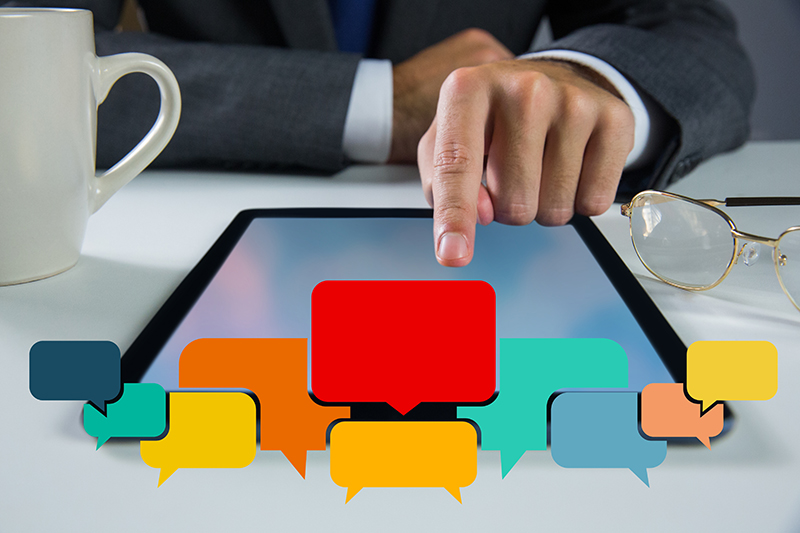 Live videos are one of the great ways to increase involvement with your target audience. Arrange giveaways and contests to engage more people and ask them to be a part of the contest. This is also a great way to increase your follower base.
Get started with good luck:
It may seem from the outside that influencers spend all their time in living a luxurious life. However, that is not true. Just like any other profession, becoming an influencer requires hard work and dedication. Besides, influencers can create an impact on people's lives. So, when you are about to be an influencer, you must realize the responsibility that comes with it.
However, if you are on the right track, sooner or later, you will establish yourself as an influencer. The best part of becoming an influencer is that there is no age restriction nor is there any specific educational qualification. You can be an influencer in your niche. And your niche can be anything that you are good at.
Are you ready to get started? Wish you all the best.