If you are a Marketing Manager of a company and have been given the daunting task of increasing sales, you might want to sit and read this.
Especially, if you thought that postcards are a passé.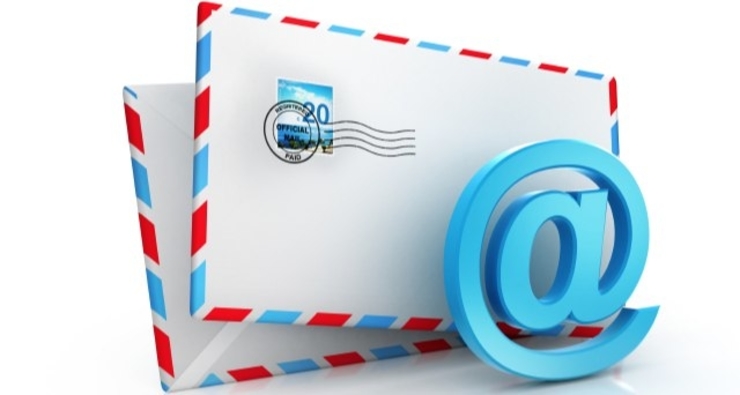 This article will make you think again and take stock of this marketing tool.
Let's throw some eye-catching numbers here.
51% of postcards are read – A better response than any other mode of direct mail.
Compare this with normal articles- it fares better almost by a double which stands at less than 30%. Not only that, out of 51% people who read your postcard, almost 20% of the readers are likely to respond.
This figure is too big to be ignored.
Let's back this statement by data and research reports and help you decide whether you should use postcards for your marketing or not! According to the DMA data (DMA data is aggregated across ALL industries — finance, banking, retail, insurance, consumer goods), cold telemarketing produces an 8.2% response rate. The only other marketing medium that produces significant response rates is direct mail.
On average, direct mail generated a high response rate of 3.7%, beating social media, email, and web display ads, all reportedly 0.1%, according to statistics from the Direct Marketing Association. In their survey of 500 direct marketers, successful campaigns used a cross-media combination of direct mail, email, and social media. Response rates for postcards are second only to oversized envelopes. Postcards garnered a 4.25% response rate in 2015.
Direct Mail Response Rate Trends
Direct mail response rates took a tremendous leap in 2016 with a 5.3% response rate to house lists and 2.9% to prospect lists. These are the highest levels the DMA has tracked since 2003. For comparison, in 2015 the rates were 3.7% and 1.0% respectively. In 2010 it was 3.4% and 1.4%.
Industries with the highest use of direct mail are Financial Services—Banks or Credit Unions at 71%, Consumer Packaged Goods at 63%, Retail at 55%, Travel or Hospitality at 55%, and Publishing or Media at 54%.
Direct mail has the third highest ROI according to the report. Email led with 122%, followed by social media at 28%, direct mail at 27%, paid search at 25%, and online display at 18%.
Let's look at some more numbers. Numbers always make it exciting as it gives a very clear picture. More so, if the numbers are to do with gen X. After all, they are the ones who will eventually drive the market.
According to a report, Millennials love postcard marketing!
Numbers say it all!
36% of people under 30 look forward to checking the mail each day.
At least 42% of millennials prefer direct mail political ads over online ads, with 38% favouring both equally.
66% are more likely to remember to use a voucher if they have a physical copy to carry around.
23% bought or ordered something as a result of receiving direct mail in the last 12 months.
Millennials who live at home are 18% more likely than the general population to welcome direct mail and 32% more likely to find it memorable.
The Bottom Line – Millennials will have a cumulative $1.4 trillion in spending power by 2020.
If you're not marketing to them with direct mail, you're missing out on a huge opportunity and a large percent of the population. Well, that's good news for any corporate looking at effective means of marketing. If we can target younger generation who will eventually be the prospective client base, then this tool of marketing makes a lot more sense.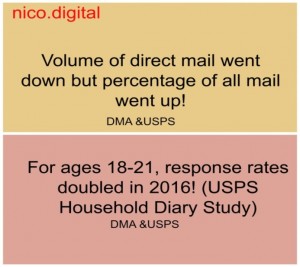 Postcards were indeed dying a slow death when the marketing gurus realised its true potential. As a tool that packs a power punch at a reasonably low cost, they started the process of its resurgence and now it's back with a bang!!
Postcards Vs Other Modes of Marketing
There is no battle here. Postcards are ahead of the line by almost 25%. The bright and colourful little piece of art catches more attention. If it's well made, the reader doesn't need to spend more than a minute to understand the message. If it appeals to them, they take almost as long to take an action.
Isn't that exciting? Within a couple of minutes, you can have your brand read, responded to and identified with?
Well, look at the time spent by customers in spending time on postcards if it catches their fancy.
7 seconds for the picture, company name and logo
If that clicks,
10-20 seconds on reading the offer
And if that clicks,
20+ seconds to re-read and take the desired action
Whew! That's super fast and would be any marketing manager's dream to have their brand noticed and responded to so fast.
Ok. Here are still more numbers to deal with and digest.
23.4 percent consumers WILL RESPOND TO POSTCARDS if it's relevant to them.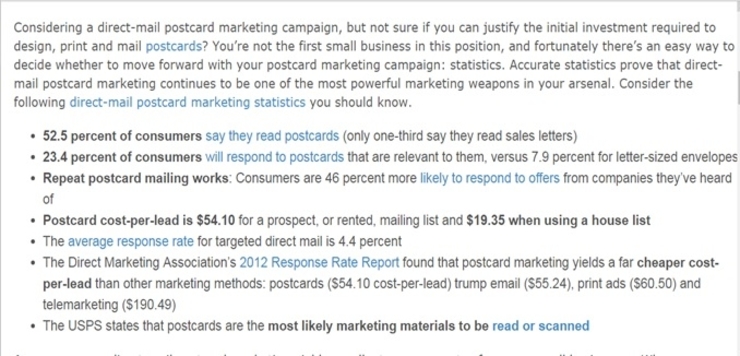 How to Make it Effective
Ok, so now it is established that postcards are an effective tool of marketing. Let's understand how to use it. Getting this right is also extremely important.
We will look at 9 most important ways/rules to make the postcard look attractive.
Rule # 1
Picture First
An attractive picture or an image is the first thing that makes us stop and take a look. You cannot afford to go wrong with the picture. Use a colourful, clear and an attractive image/picture for your postcard.
The picture should also be relevant. You cannot be talking about the business of education and have a picture of pet there.
This image below is simple, clear and precise. It's creative, imaginative, different and worth a 1000 words!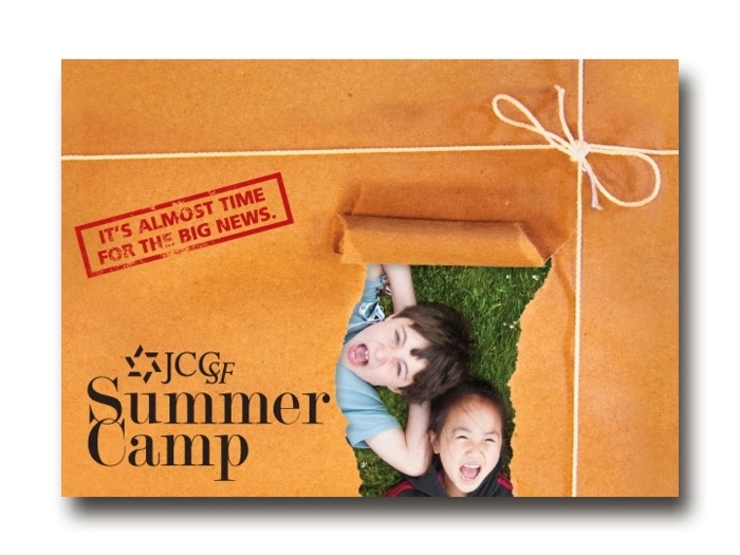 Rule # 2
A Clear Concise Headline
A clear, crisp and concise headline with a great picture can cut across anything. The above picture has only one line. It doesn't need many words. It doesn't look cluttered. It's so neat and crisp!
Also, do not use complicated words. Simple language works best which people from most nationalities and regions can understand. Too many words and a complicated jargon are not necessary at all.
Rule # 3
Keep the Content Short and Sweet.
The little content with the offer, address and contact details will suffice. We get tempted to punch in as many words as possible. To refrain from that, imagine that each word cost you $1000. Believe in it and you will come up with the best copy for your postcard.
Rule # 4
Understand the Reason Behind the Campaign
Are you looking at a brand recall, an offer, a discount, an opening or an announcement? Be clear about the intention and the target audience.
Postcards can be used for all of these and many more purposes. This decision will help you decide the tone of your postcard campaign and reach the right target audience.
Rule #5
Personalisation of Mail
Personalisation can work wonders. If you see your name in the postcard, you are bound to stop and take notice.
Look at this email, for instance. It is bound to make anyone, whom it is addressed to, smile.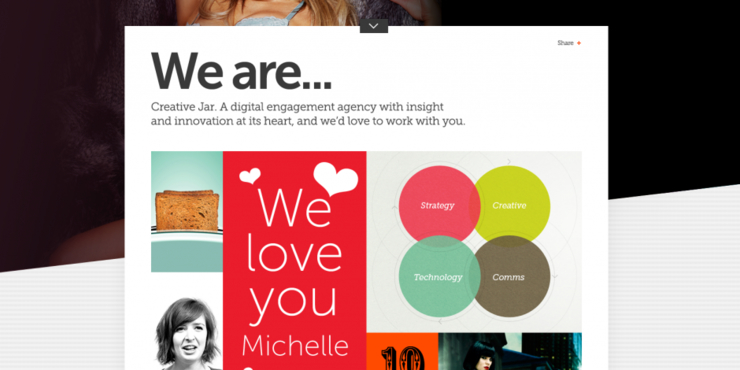 Rule # 6
Size Matters!
Who says size doesn't matter? It matters a lot. Often 6×11 – stand out and is a good choice. Photos, coupons and even map to the location can be added with ease, without making it look cluttered.
Rule # 7
Have a Clear Target Audience in Mind
It is very important you decide who your intended target audience is. The campaign has to have the colour, tone and the feel to attract the right target audience.
Rule # 8
Offer! Offer and Offer!
The best way to get people to act fast is to give them an incentive.
Deadline, reward, discounts and offers work the best and the fastest. Try not to leave it open-ended. That has been proven to generate maximum response. A good offer with a deadline can compel many to take quick actions and prevent it from sitting in the inbox for months!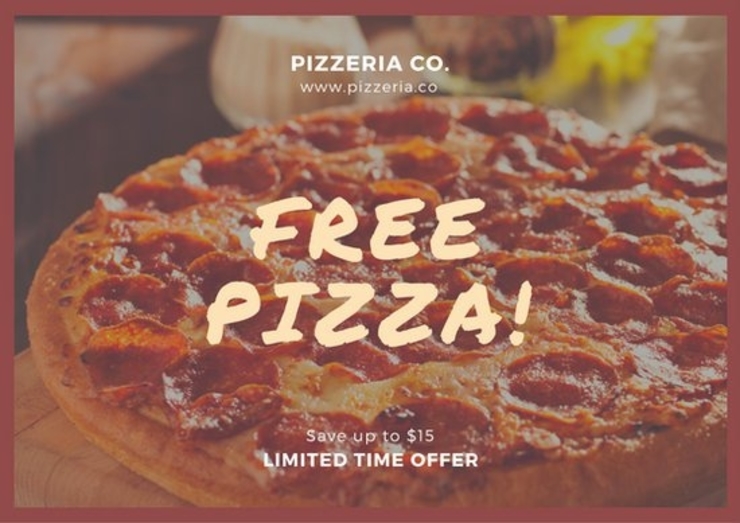 An offer like this one will, in all probability, get you to make that phone call and grab the opportunity!
Let's look at this case study and understand the dynamics of an offer or a free sample.
Case Study 1 (On offers)
A recent mailing by one Positive Response client offered free samples and pulled a 7.5% response. Here are the details:

A manufacturer and wholesaler of skin-care products offered free samples to a targeted list of licensed estheticians (high-end skincare professionals). These two factors, the offer and the list, were the most important reasons for the client's success. The third and least important factor was the copy. Sure, it played a role and had an impact. But without an excellent offer—free samples—it's unlikely that this mailing would have produced much more than a handful of responses
Rule # 9
Plan the Campaign Really Well
In this case, let's just put up a case study to understand the impact of a well-planned campaign.
Case Study 2- Successful Digital Postcard Campaign
A large credit card company such as Capital One transmits direct mailers and offer three options to apply for the card: online, on the phone, or through snail mail.

Within the mailer, Capital One includes the URL of  application.capitalone.com

They inform the potential customer that their Express Response can result in a decision in as little as 60 seconds by visiting their website.

The result – Approximately 22,000 people in a given month are reaching Capital One's landing page by searching for  application.capitalone.com  in a search engine
So that's what a well planned direct mail campaign can achieve for your company!
If your business is not suited for free offers, no issues!
Find a way to get the client interested in your other offers like a walk through the kitchen of the restaurant or the factory with the family. The response rate is bound to go up! There has to be something in your company that you can offer to entice your clients!
Think about it and make as attractive an offer as possible without letting your pocket pinch too much. It is do-able!
Case Study 3 (Economics of the offer)
To craft an effective offer, you should first consider the economics of your business. What is the best offer that you can afford to make? For example, you run a high-end printing business.

You know that the top 20% of your customer base spends an average of $42,000 a year with you. And because of the high quality of your work and your outstanding customer service, these top-tier clients stay on the books with you for an average of seven years.

When you look at your business in this light, you may determine that you can afford to make a much more generous offer when targeting companies that meet the same profile.

Maybe you'll decide to offer prospects a substantial discount on their first order: four-color printing for the same price as black and white, free shipping on all orders during the first 12 months, or some other compelling incentive.
These compelling case studies are based on facts and it works!
Now Let's Look at the ROI
Well, till ROI makes sense, nothing really makes sense, right?
ROI is not immediate monetary benefit but gradual increase of the consumer base. If that's happening, ROI WILL happen. In postcard marketing, even if costs are high, but if done on a grand scale with a well defined targeted audience, ROI becomes strong.
Take care of two points mentioned below:
1. Look at the big picture and long-term
When you calculate the ROI of the marketing spend, look at the long term.
Short term may mesmerise you. If you convert a reader into a customer, your base increases automatically and ROI in the long run.
2. Think outside the box
Think out of the box and make a compelling and unique offer to the potential client base. The compelling offer might make people react and respond and even turn into loyal customers.
It can be concluded that ROI is actually quite high if executed well.
Now we need to look at some common mistakes you can avoid and make your campaign a success!
Not targeting the right audience- It costs money to do the marketing.
If you want to sell high-class ladies bags, the campaign has to target mainly women coming from a certain income bracket. For others, it will mostly be a junk mail.
Avoid Mis-steps:
Avoid using missteps that can lead your email into the trash.
Make sure the address is right.
Make sure the audience is right and finally,
Make sure that the value is right. The offer should be compelling enough for people to respond.
Postcard Should Not Be Used as a Sales Pitch
Postcards can lead up to sales but the moment it has a direct sales pitch, it can be a big put off for the clients and a waste of all the marketing effort.
You can offer discounts/coupons. That, in fact, works wonders
Not clear Image or picture
The image should be very clear, bright and have a direct relation to the campaign or the content.
Jumbled up words/content
"On the occasion of Christmas, we bring you exciting offers to choose from, for your family and friends. Do not miss this offer as you may not get it again!"
Or
"40% flat discount on all branded bags this Christmas!
Avail till the 30th of November.
Do not miss!"
We leave it to you to decide which text is more direct and works better!
To summarise, Postcards are a great way to
Generate sales leads
Introduce a new product
Test response of the new product
Promote special offers
Keep in touch with existing customers
Drive traffic to a website
Make your 2017 a year of planned marketing campaign with increase in consumer base as your target. Postcard marketing is a very promising option.
One key rule to make sure it is effective is, ask yourself, "Do I get compelled by this offer?" If the answer is yes, rest assured, there will be many more to go for it.
Also remember the Golden Rule:
Success depends on making the right offer to the right people in the right way at the right time.
And yeah, go for Postcard marketing
It is being used by some of the largest digital players including Google, Microsoft and IBM. There has to be reason to it
Yes, It is a powerful tool because Print is Powerful! Coupled with a picture it can be Super Powerful
Before you close the window, here's little something to help you with the planning. A checklist – make sure all are ticked before you embark on your journey.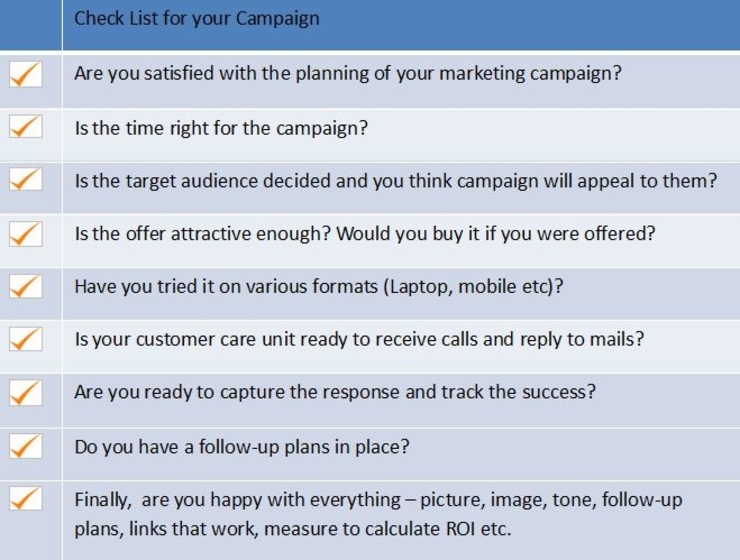 If yes, we wish you all the best and a great year ahead with all the success.
Go right ahead with all guns blazing!