Everything in this world has two sides attached to it, which compliments each other's existence. Just like exams certify a student's knowledge on a subject or various spices add tastes to raw food, images makes a blog post complete and understandable in all respect. What words fail to make a person understand can be understood easily through pertinent and catchy images. Using images in your blog posts gives its readers a complete overview and understanding of the whole content that you have written. Besides this, images also make a blog post interesting in reading that keeps the readers engaged. Continuous reading with no visual treats can make your blog post dull and tedious for the readers who can leave it half unread even if it has useful content for practical application. Thus, your purpose and hard work behind writing a blog post goes in vain. Adding colors through images in your blog posts renders a new look to it, which a simple black and white content full of texts can only think of overpower it.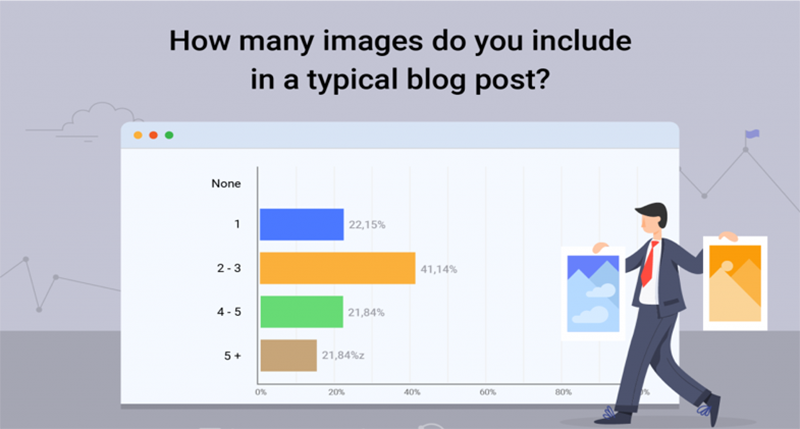 Image courtesy:https://bit.ly/2UL80sU
Relation between a Blog's Content and Images Included in it
With advancement in technology and invention of digital marketing & numerous powerful social media platforms usage of images has only increased and delivered positive results. Informative yet humorous content along with colorful images and bold & catchy headlines and sub heads make a blog post an absolute one that entices him to read the full blog post. Few have the quality of imagining and writing it down and few of imagining and drawing. But, only few selected ones are born with both the qualities present in them. So, if you fall under the former category, then you have nothing to worry about as there are many websites available online from where you can download high resolution images for free. The word images are not only limited to photos or pictures that give meaning to the content that you have written. It also includes the following things too, which is equally important from the blog's point of view. These are:
Infographics
Schemes
Graphics
Graphic Illustrations
Wireframes
Tables & Charts
Screenshots
GIFs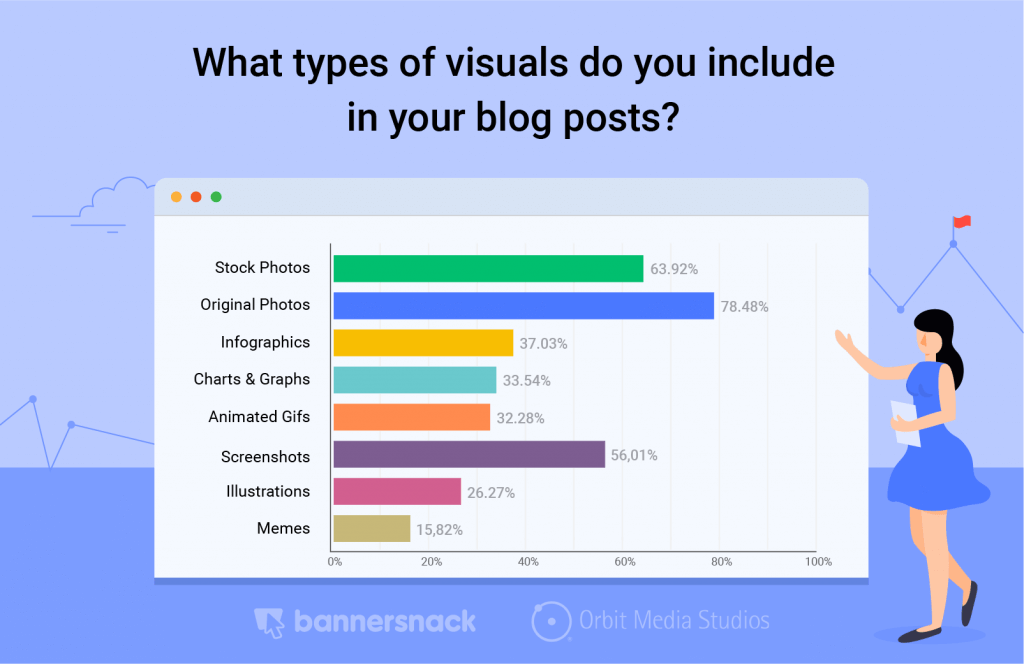 Image courtesy:https://bit.ly/2Hkr2y0
A blog post without any images is just like a book without a cover that lies bare and unnoticed. So, dress your content with appropriate images and give it a decent, sophisticated look. For this, we have mentioned 10 reasons below, which you must not overlook at any cost if you want your blog to be on top of every search engine's list.
10 Hotshot Reasons of Inserting Images In Your Blog Posts
It has been established through studies that images are effective in retaining the content easily. This has been proved as the "Pictorial Superiority Effect." Figures tell that people reading blog posts with no images can only remember 10% of the content and the rest 90% gets deleted with time. Whereas, people reading blog posts with images are able to retain 65% of the content easily. So here, we present to you the 10 most notable reasons for adding images to your beautifully written content.
Images make blog posts visually more appealing: The first thing that a reader notices when he opens a blog post is images. He does not start reading the post as soon as he opens it. So, images are the best way to leave a positive first impression about your blog post on your readers. A post rich in images not only makes it appealing, but also connects emotionally with the readers. It renders an informal and humorous look to the whole post, inviting more people to take actions. Such actions can be in the form of leaving comment or simply liking it or even sharing it with their friends and colleagues. Sometimes, images are the crux of a blog post. For example, if your post is on the top 10 trending street food in India, then your images would play the primary role in the post and content would be secondary.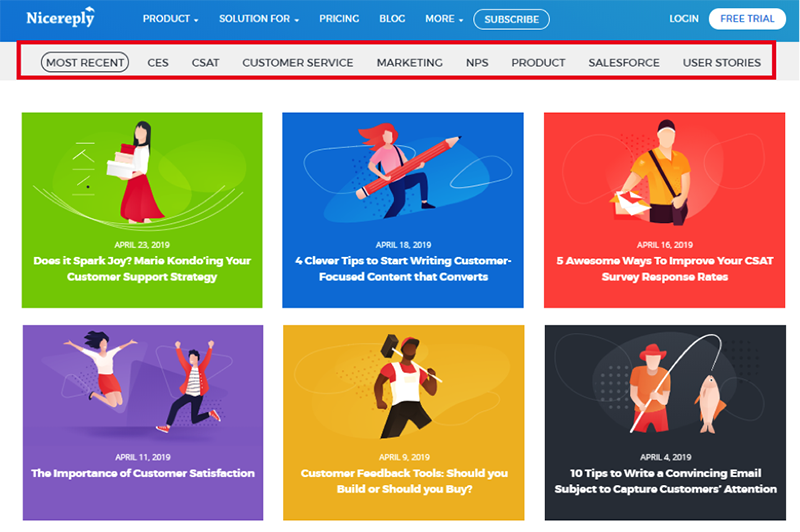 Image courtesy:https://bit.ly/3byrJld
Finer Structuring: Images helps you frame and give a proper structure to your blog post. It enables you to cut the whole content into logical parts that makes the whole post look concise and readable. Sensible structuring and division of the whole post attracts readers to read it completely. Images act as a brief for the entire post as well as the paragraph below which it is attached. In fact, you can write few lines on the images using Infographics and reduce the length of the post considerably, thus reducing the reader's reading time.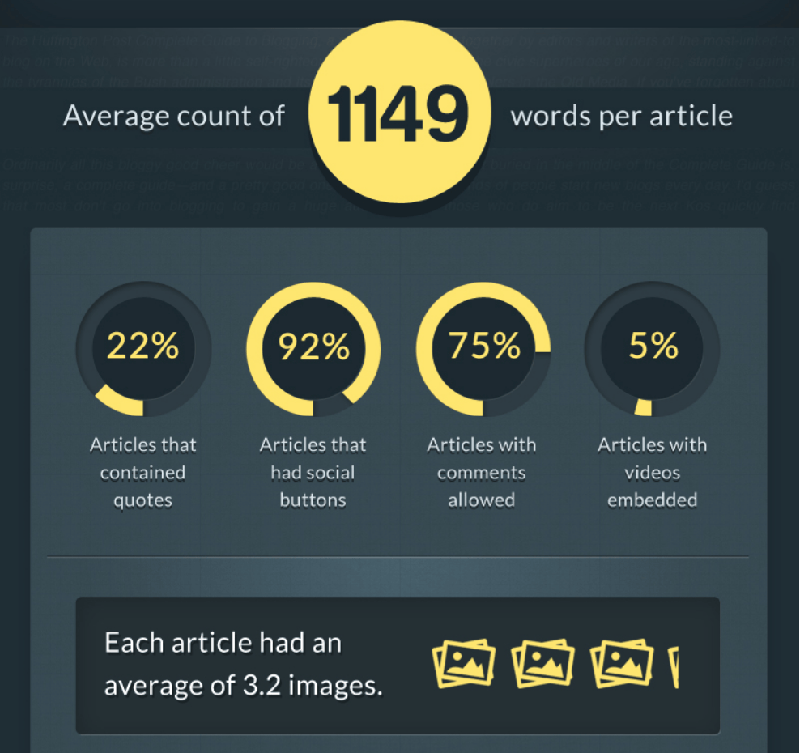 Image courtesy:https://bit.ly/31MCMCT
Helps in Climbing up the SEO Rankings: Blog posts that contain images are ranked higher in SEO rankings as highest rankings are allotted to posts that are long and include videos, images or presentations. Another SEO benefit of incorporating images in your blog posts is that you are free to add tags, descriptions and titles to them directly in your content management system (CMS). Images enable you to fill in your post with some pertinent keywords that results in higher traffic on your blog. But, what you must not forget while adding images in your post is resizing and compressing of the images that make them optimize for search engines and quick loading.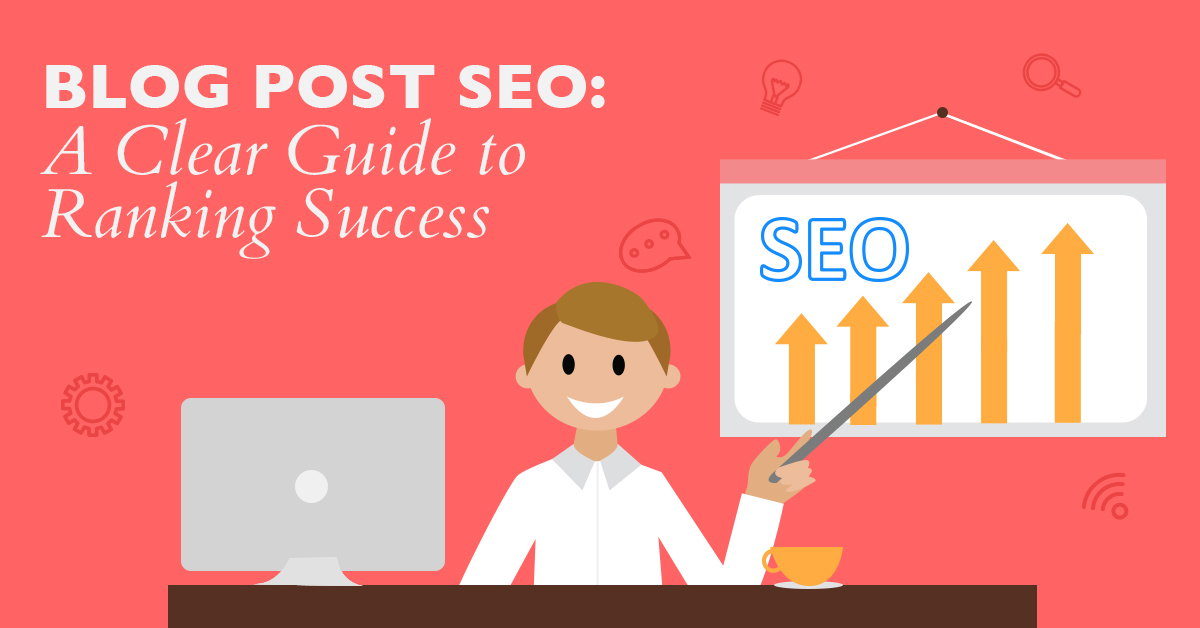 Image courtesy:https://bit.ly/38lI62K
Images Make Your Blog Post Look Elongated: Words are not the only ingredient that can increase the length of your blog posts. You can stretch the length of your post and make it look large in size by adding relevant images in it. For instance, if your post is titled as "Top 10 Hair Styles for Women in 2020", then it is expected that the post would be fragmented into 20 subheads, 20 images and 20 brief explanations for each style. Here, images and subheads hold key positions in your blog post. At times, when your readers are not excited to read the whole post or when you lack interest to write more and more, then images or pictorial presentation comes into play. In such cases, you can create a marvelous post with minimum words that your readers would read even when they are feeling lousy.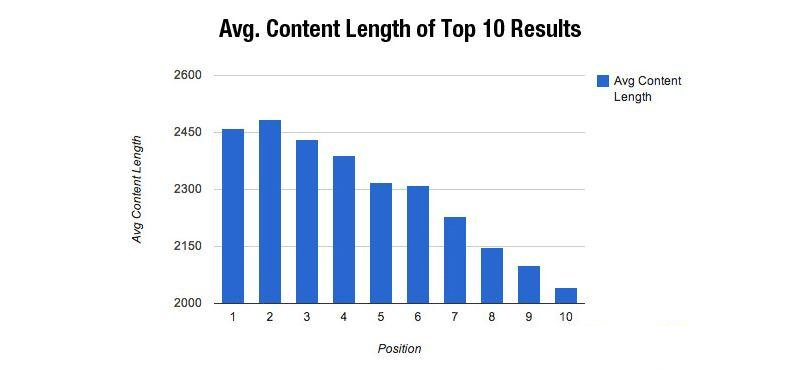 Image courtesy:https://bit.ly/31MD1hh
Images Help Decode Arduous Sentences: It might happen that your posts have some information that consists of technical words and/or language that is difficult to comprehend for many readers. Such technical language can only be understood by tech-savvy people who belong to that field. So, to make all your visitors understand your technical post easily you can use screenshots or relevant images that explain or shows that technical language in a much easier manner. To make your readers apprehend your technical post and acquire the right technical knowledge you must illustrate almost everything that you have written that too in a way that they can easily recognize. Such images or screenshots can be in the form of tables, graphs, flowcharts, etc.

Image courtesy:https://bit.ly/2SlMHfy
Paves Way for Higher Social Media Exposure: Today, if you look at any social media platforms you will find all the posts filled with colorful and quirky images that solely attract people towards it. Posts consisting of images are believed to receive approximately 35% higher traffic than those lacking images. Plus, such posts also get more likes with readers liking the post only because they have loved the images inserted in it. As we know that social media platform is all about beautiful pictures, videos and GIFs, so posts that have images will be shared by all the readers on their respective social media pages.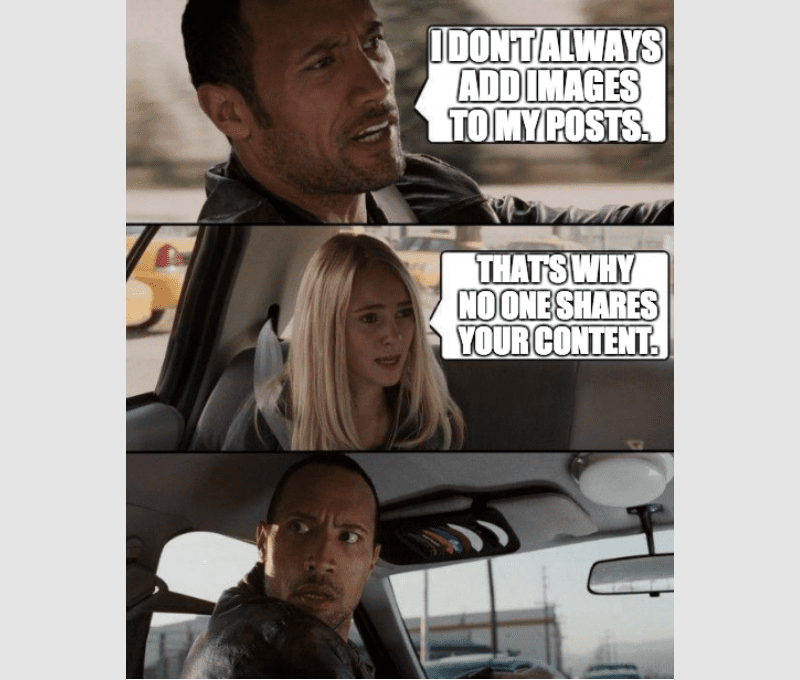 Image courtesy:https://bit.ly/2Hh4mPy
Outshining Competitors: Currently, the growth in the number of bloggers is just unstoppable. Though, each blogger specializes in a particular niche, but then also they need some qualities that would make them stand out from the crowd. So, if you have the required graphic designing skill and knowledge, you are sure to succeed at a much faster speed in the market. Even if you do not have the knowledge, you can easily learn it at minimum investment of both time and money. You can easily enhance your designing skill by practicing on your own blog, which would result in creation of a beautiful portfolio of your designing samples. Generally, people love and appreciate those bloggers more who are able to create custom images for their blog posts and term them as 'high-profile blogger.'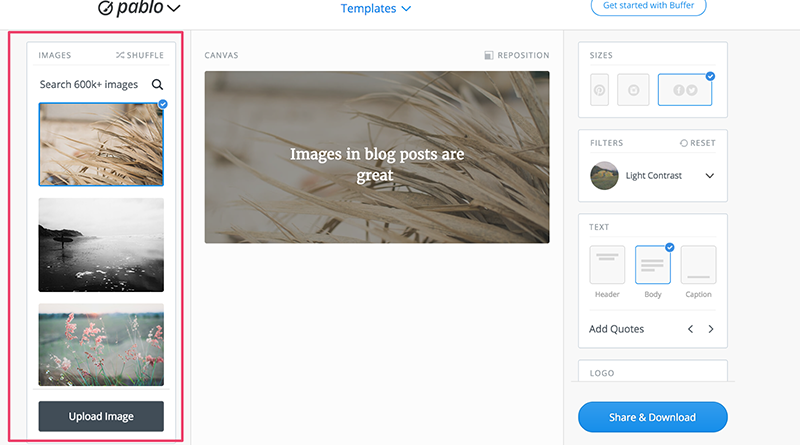 Image courtesy:https://bit.ly/2tOHKCD
Stands as a Validation for Your Statements: Every blog post that you write and post either delivers educational/general information or acts as a motivation for your readers encouraging them to take an action and focus on their goals. Here, portraying your content through compelling and convincing images can lead the readers in the right direction as planned by you. Images give a sense of urgency to what is explained by you in words. For example, if your post is on maintaining a good and slim physique, using images of a well-built person wearing body-fit clothes would convince all your readers to take an immediate action. You must use the same style both in your writing and image pasting. Like, if your writing includes a sharp and taunting language, the image must also compliment the same.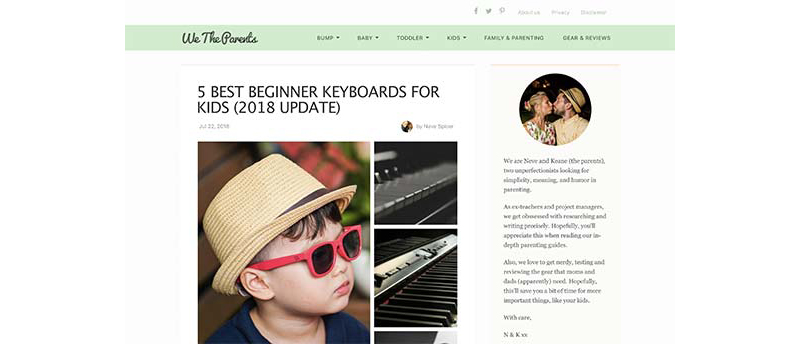 Image courtesy:https://bit.ly/2OMFpPY
Fabricate Long Lasting Memories: Especially, in case of fashion, food and travel bloggers, real life images or pictures that the bloggers have clicked when they were on a tour plays an inevitable part for their blogs. Suppose, you are a travel blogger and have recently visited a beautiful and serene mountainous region. Now, you want your followers to know about your recent visit and inspire them to travel that place. In this particular blog post, what would really excite your readers to take an immediate call to action of visiting that place are the fascinating images that you would upload along with your informative content. Your enjoyment and fun filled real life images would force them to make that place their next retreat. In this way, you would also be creating forever lasting stories that would be saved online without the fear of losing them.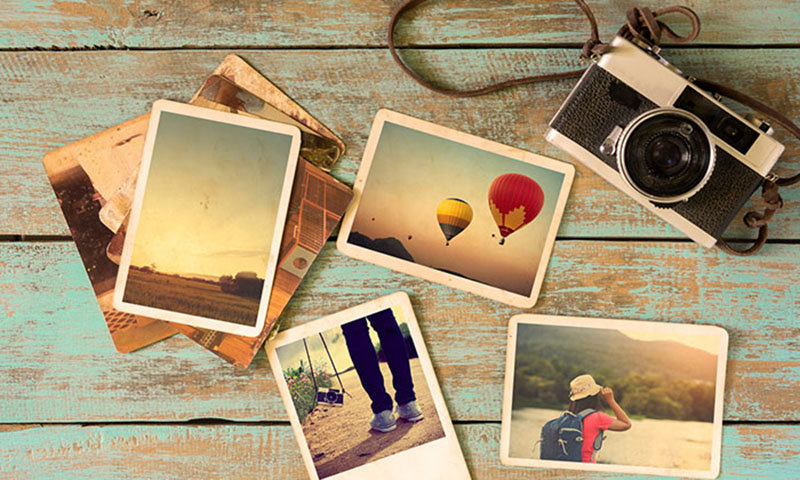 Image courtesy:https://bit.ly/2HiLRdf
Make Your Blog Posts Look Professional: If you combine a perfect combination of words and images in your posts, both with even distribution, it shows how particular and careful you are in performing your work. Such precise and accurate work delivers higher value in return. In fact, images, videos or any other pictorial presentation in your posts in right quantity appreciates your efforts more. Such behavior towards work make you look a complete professional who has the sense and knowledge of what he is doing and why.
So, to have a supreme writing quality is a must for your post to make it reachable amongst the masses, but to include images in it makes the whole process of tapping the right market an easy and smooth one. It is true that words and images complements and supports each other just like sugar in milk. What words cannot explain can be explained easily through images and vice-versa.