Today, technology is the basis of existence for every industry. Whether it is finance, automobile, education or marketing, technology has spread its wings and covered all the major sectors under it. With everything going online and digital, including education, the future is all set to be virtual, offering higher standards of living at reduced costs. Similar is the case with business houses who are either completely switching to e-commerce business or are getting merged with an existing ecommerce business to boost up their revenue.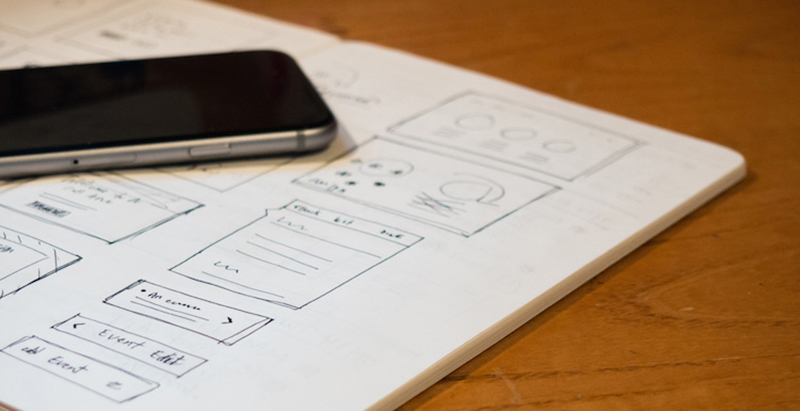 Image courtesy: https://bit.ly/2OQhyip
The growing popularity of e-commerce business is due to its exceptionally affordable prices compared to retail houses, their quality of products and/or services and the widest range of options to choose from. In the last two decades, the business world has seen abundance of transformation in the methods and techniques of running a business. Commercial business houses are the ones who first started online business transactions by metamorphosing their manner of operation. They began by setting up an online business website showcasing all their products and/or services using which they started marketing themselves and build a brand for their business, what is today called as e-commerce sites. This website is the only point and contact for the customers who want to buy/avail their products/services. So, developing and designing the best of e-commerce website is the only way to attract a customer towards you and establish your brand.
The Need for an Interactive–Commerce Website
The benefit of an online store is that it is open and available 24×7 with zero days off. A customer can shop whenever and from wherever he feels like.  An e-commerce store might spend a handsome amount of money on listing wide range of products and marketing strategies, but less on their websites, which acts as the face of his business to the customers. For instance, if a human does not take proper and timely care of their face, it starts deteriorating, which makes other people run away from him. In the same way, if an e-commerce website is not well designed or is not timely updated to modern designs, the companies are sure to lose massive in terms of customers and hence on revenue.
Image courtesy: https://bit.ly/2ONK3gM
An e-commerce website should be such that it builds a customer's trust in you and your brand by a single look at your home page. A successful online store website must comprise of a whole package that include eminent designing as well. An e-commerce website is said to be impressive when not only it matches and fulfils its customers' wishes, but also influences them to keep coming back to their site in times of need. In short, a functional and distinguishable e-commerce website is one, which is visually great, has an exceptional user interface and is optimised to convert potential buyers into a match point. Such online store websites would compel customers to take an immediate call to action and hit the buy button on your website.

Image courtesy: https://bit.ly/2ORuyUR
Thus, the layout and the design of an e-commerce website will create an impact on the sales of the company if it is not done or redone accurately. From a customer's point of view, an engaging website is the one that gives seamless user experience and where they can easily find their products and/or services without the need for digging through the entire range. Apart from this, the smooth payment gateway, genuine product description, easy comparing options and high resolution images are some of the elements that are a must for an e-commerce website. All these elements are explained for your better understanding, so that your customer stays with you.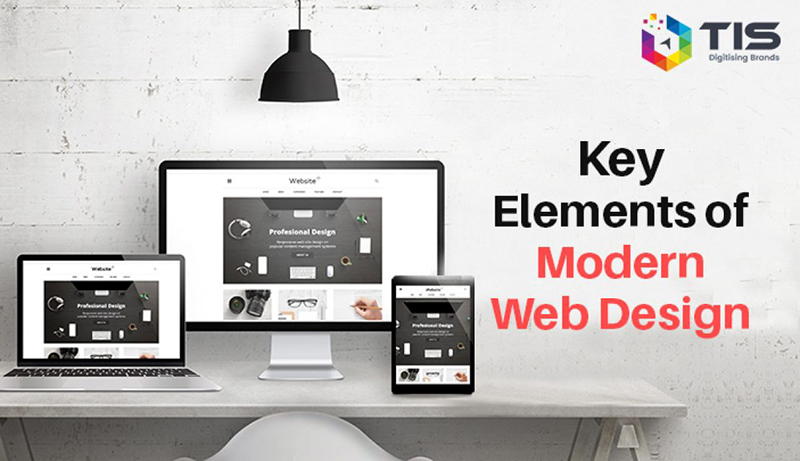 Image courtesy: https://bit.ly/38o6Qrh
Elements Required Designing an E-Commerce Website the Way It Should Be 
An e-commerce business owner should never forget that its e-commerce website is the lifeline of his business, which can either be progressive or digressive for his business, depending on the site's maintenance. Apply the following elements in your e-commerce web designing and capture the market share in a short span of time.
Greet Customers with Their Name: Every individual loves to get addressed by their actual name, which gives them a proud as well as personalised feeling. Greeting a customer by his name is both professional yet friendly that when used gives a personal touch to the whole process of buying and selling. Thus, incorporating this feature in e-commerce websites would make visitors feel important and special. For this, an e-commerce website must include the 'NAME' tab when designing the sign-in option on their homepage. There are some profound benefits of adding names in an e-commerce website. Like, writing name is much easier and relevant than adding an image of yours or providing other credentials while creating a profile on the website. In fact, people do not hesitate in writing their names on such sites. Lastly, you can offer a whole personalised dashboard to every individual visitor using their name.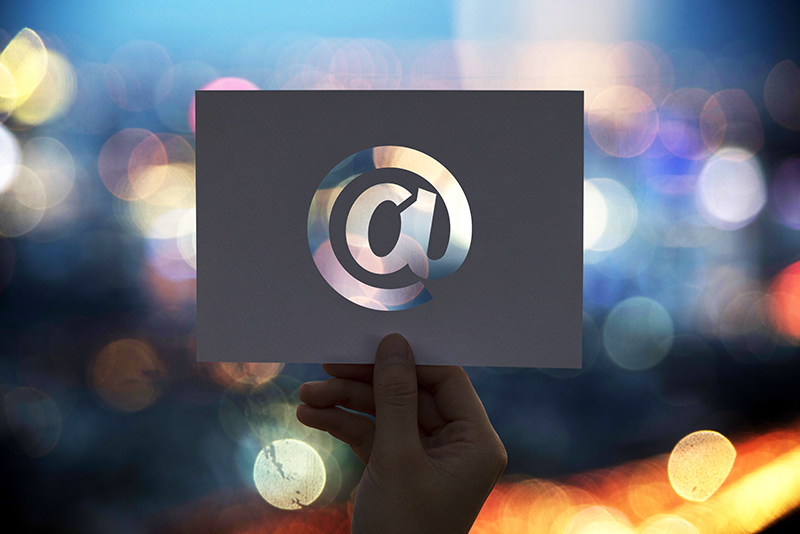 Portray Your Bestseller Products/Services on Your Homepage: Just like sellers in retail stores put up their bestselling or specialising products in their stores, e-commerce websites should also do the same on their home page when designing the site. Remember that your home page is the first thing that a visitor will notice when visiting your website. So, it must showcase high resolution images of all those products that is either hot selling or that define your brand. Customers are busy too, so expecting them to browse through your whole website to check all your products is a sheer annoying task. They would love if they get to see all your essential products on the front page of your website. This way, your visitor would save a lot of time and effort in searching for his needs, thus forming a positive impression of your brand in their minds.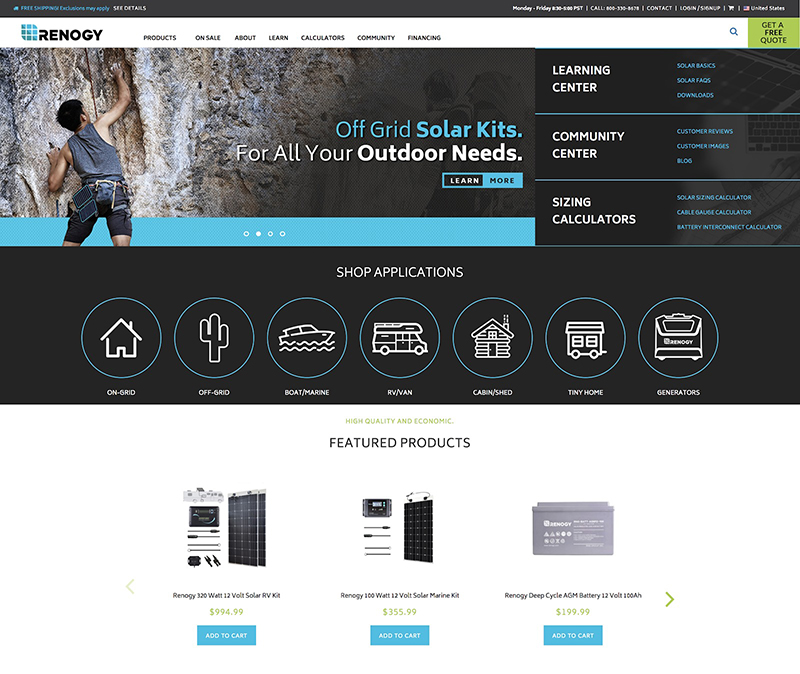 Image courtesy: https://bit.ly/2UUygAO
Develop an Easy Navigation: An e-commerce website that paves an easy and smooth way for visitors to make purchases is termed as a great website. Just like the water flows uninterrupted in a waterfall, navigating in an e-commerce website should be flawless. Easy and quick navigation would help customers find and purchase their products quickly. This feature would also enhance the website's overall performance and responsiveness. If navigation is not appropriate, then the customer's bouncing rate would be higher, leading to fall in sales. A classic navigation path is the one that has a main navigation menu consisting of common navigation conventions.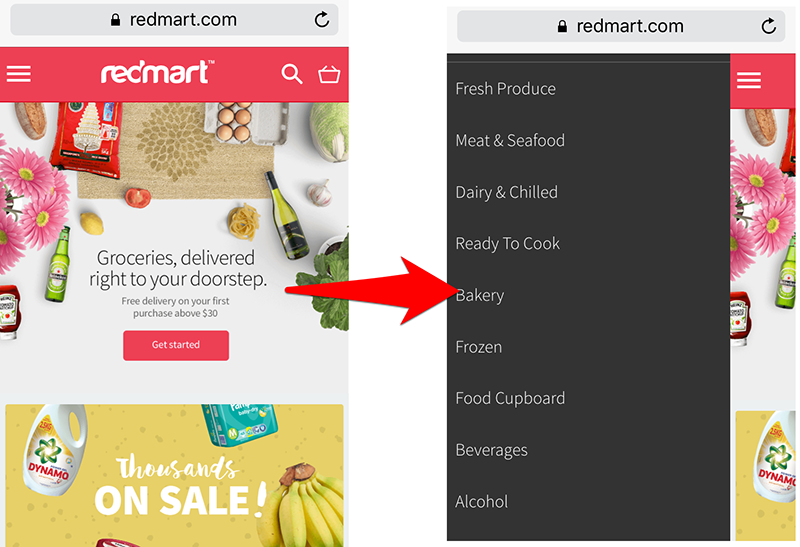 Image courtesy: https://bit.ly/2uzfpRo
This main navigation menu should always either appear at the top of the site's homepage or left hand side of the page. Another tip is to categorize or sub-categorize each product listing along with appropriate labels. For example, if you run a cosmetics business, your products must be categorized per gender, like 'MEN', 'WOMEN', etc. This eases out the process for the buyer as he would have to browse through products meant only for him. Each page on your website must provide an easy back option, or selection of another page/shopping cart from the existing page.
Design a Stunning Shopping Cart: It is said that a welcoming gesture should be warm and sweet. But, what is also equally important is the signing off, which would form a foundation stone for a personal and friendly relation. Same is the scenario with e-commerce website's shopping cart, which is the last phase before the buyer checks out from the website. Besides displaying the customer's chosen products, the layout of the shopping cart must be light and simple that effectively shows the company's branding i.e. the logo, colors, etc., with an eminent checkout tab. An effective shopping cart for an e-commerce website is one that includes features like quantity buttons, separate shipping and billing options, separate promo code tab, multiple payment options, and even continue shopping tab in case they have missed out on something. In short, a shopping cart must provide all the information about the buyer's purchase and all related options so that the customer leaves your site with content and happy heart.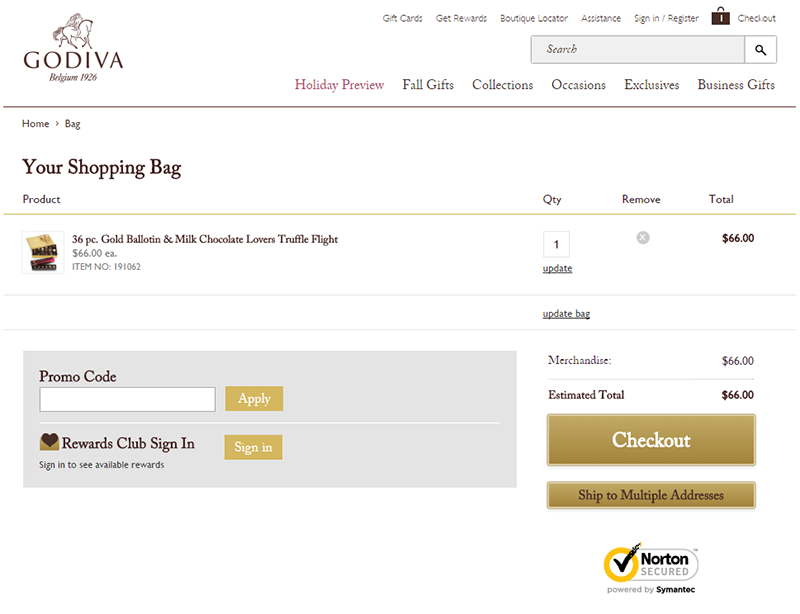 Image courtesy: https://bit.ly/2Hgwx0Z
Style an Accurate Search Function: The most agitating feature of an e-commerce website is the associated search results that a visitor gets when searching for a specific item using a search bar. Search bar delivers innumerable related (sometimes unrelated) search results that further confuse the buyer. Hence, you must make sure that your e-commerce website deploys reliable and competent search engine software. You should even provide filters to allow visitors to further refine their search options and get the exact result.
Provide a Detailed and Genuine Product Description: All the products/services that you are selling on your e-commerce website must have complete, detailed and true information. Your product description must not be such that would confuse the buyer or include any vague or false claims. Before publishing any description examine its reliability and authenticity.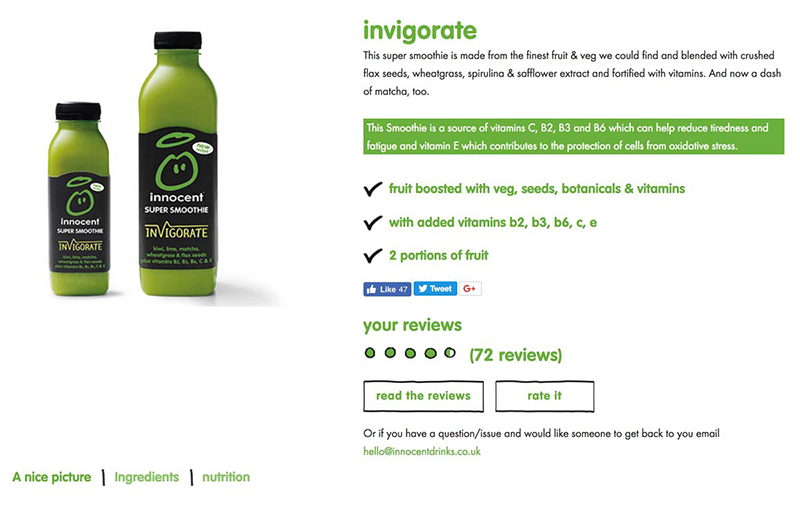 Image courtesy: https://bit.ly/3bxtUpj
Bundle up Similar Products: To keep your e-commerce website organized and systematic, you can bundle up all similar types of products under one category or section. You can do this assembling on the basis of various factors, like End of Season Sale, Festivals, Weddings, New Arrivals, and more. The importance of bundling up similar products is that they get higher rankings on search engine results. You can always make a section called "Recommended for you" based on each visitor's search results. But, such assembling should be updated and upgraded on a timely basis to meet the buyer's changing taste and demand.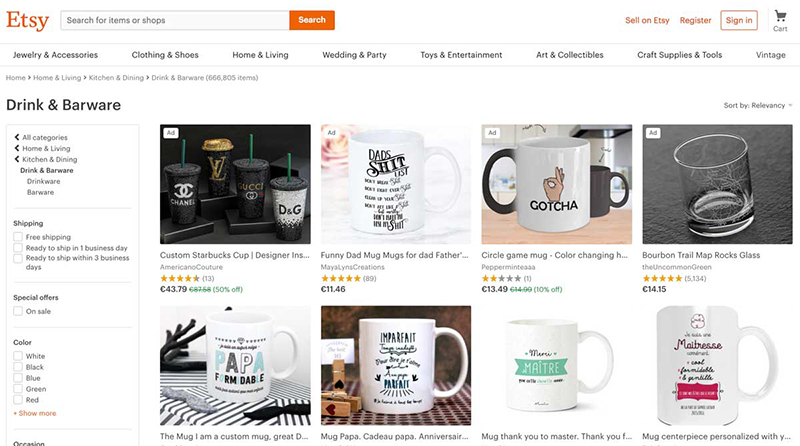 Image courtesy: https://bit.ly/2vytnTp
Provide Zoom-In Options for Product Images: People buying products from retail stores never fail to closely examine the products they are buying. Failing to do so, on e-commerce websites is not at all possible. A human would never leave his habits. So, adjusting your website with customer's needs is a must for survival. Hence, adding a zoom-in feature for the images displayed on the website is a must for every e-commerce business house. Images should be of high resolution so that they do not blur out when zooming. Such features would give the buyers a sense of satisfaction that they are making a right choice.

Image courtesy: https://bit.ly/39wzV3G
Provide Contact Information and A Live Chat Box Option: Providing your contact information on your website is a must to establish a personal relation with the customers. In case, if they require any help they will be able to contact you easily using your contact details. This is another way of building the customer's trust in your brand. For better implementation of growing technology, you can now even add a live chat box or a feedback form where the customers can post their concerns or queries and get a solution for the same immediately. This way, they would not have to wait for hours or days (in some serious cases) to resolve their issues.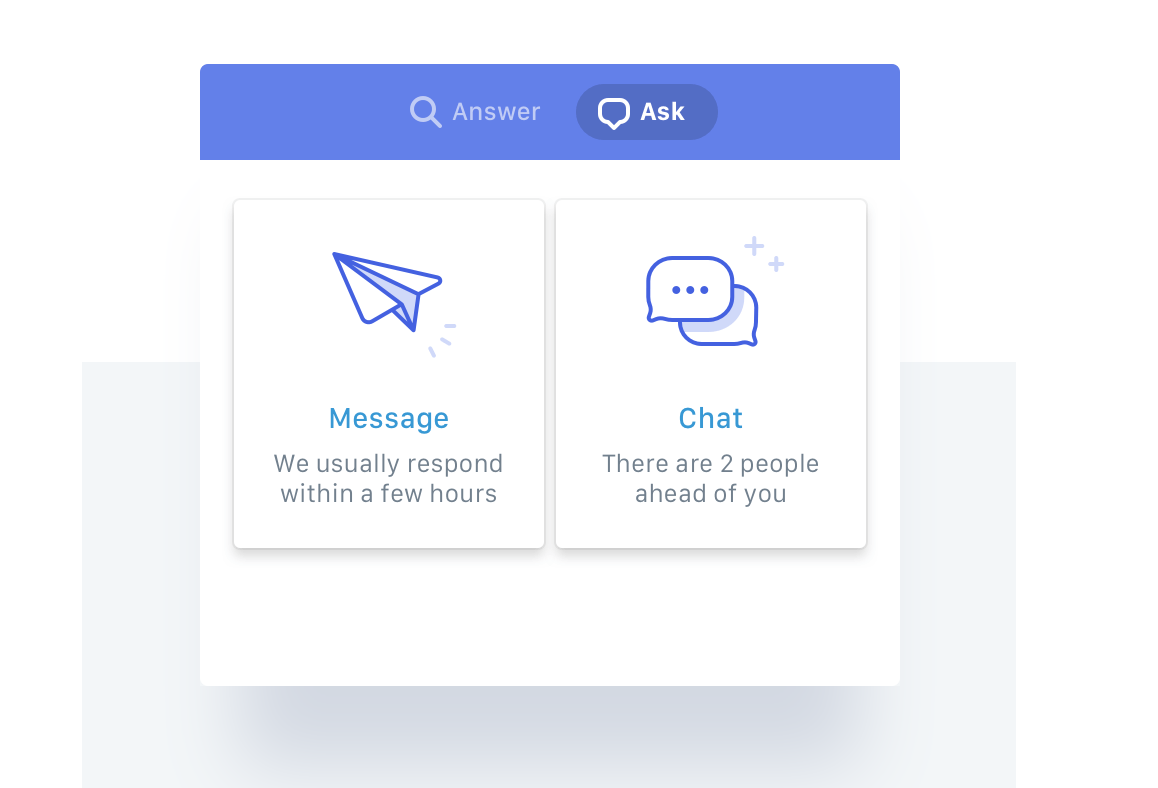 Image courtesy: https://go.aws/37gYKiI
Adding of Ratings And Reviews: People have this in-built habit of believing and acting on hearing other's words or action. Before doing anything they have to take other's advice and act upon it, neglecting their own instincts. Using this to their benefit, e-commerce websites must allow a rating and reviews option for buyers to post a review and rate the product/service they recently bought from that e-commerce website. On reading these reviews, a buyer forms his final decision of purchasing the product. Be it a positive review or a negative one, you must not delete any of those as customers would easily understand your fraudulent activity on reading the reviews.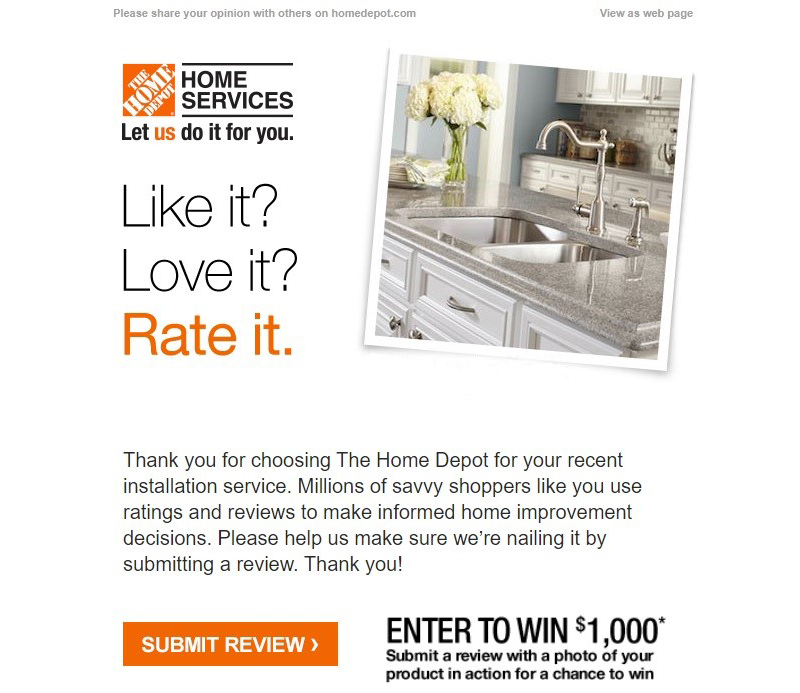 Image courtesy: https://bit.ly/2vvkqdw
Sharing Options: As said in the above point that a person's buying action is directed by other people's review on the same product, e-commerce websites should not forget to add product sharing option. This feature would help buyers get product reviews or consult the product with their loved ones. Even, buyers will be saved from the long process of taking screenshots of their favourite products and then sharing through appropriate chat option. E-commerce business houses must add all the top social media platforms, chat applications and normal SMS option under its product sharing feature.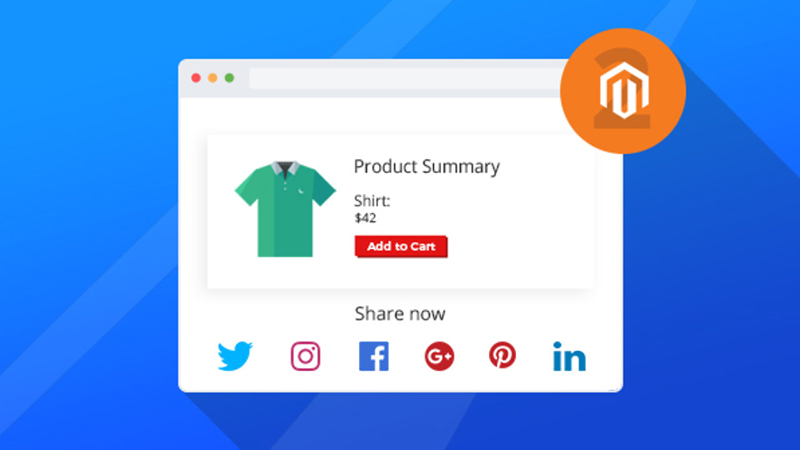 Image courtesy: https://bit.ly/31QEYtb
Offering Wide Filter Options: To make a visitor's journey on your website a happy one, you must design it in a way that will take him to his desired products without any wastage of time. And, to design a website like this, the best feature to incorporate is filters, which makes the buying process a short one. You must add as many meaningful filters as you can to give the most customized result to the buyers. Advanced filters, like price range, gender, product type, colors, size, brands, product materials type, etc., should be applied to all the product categories.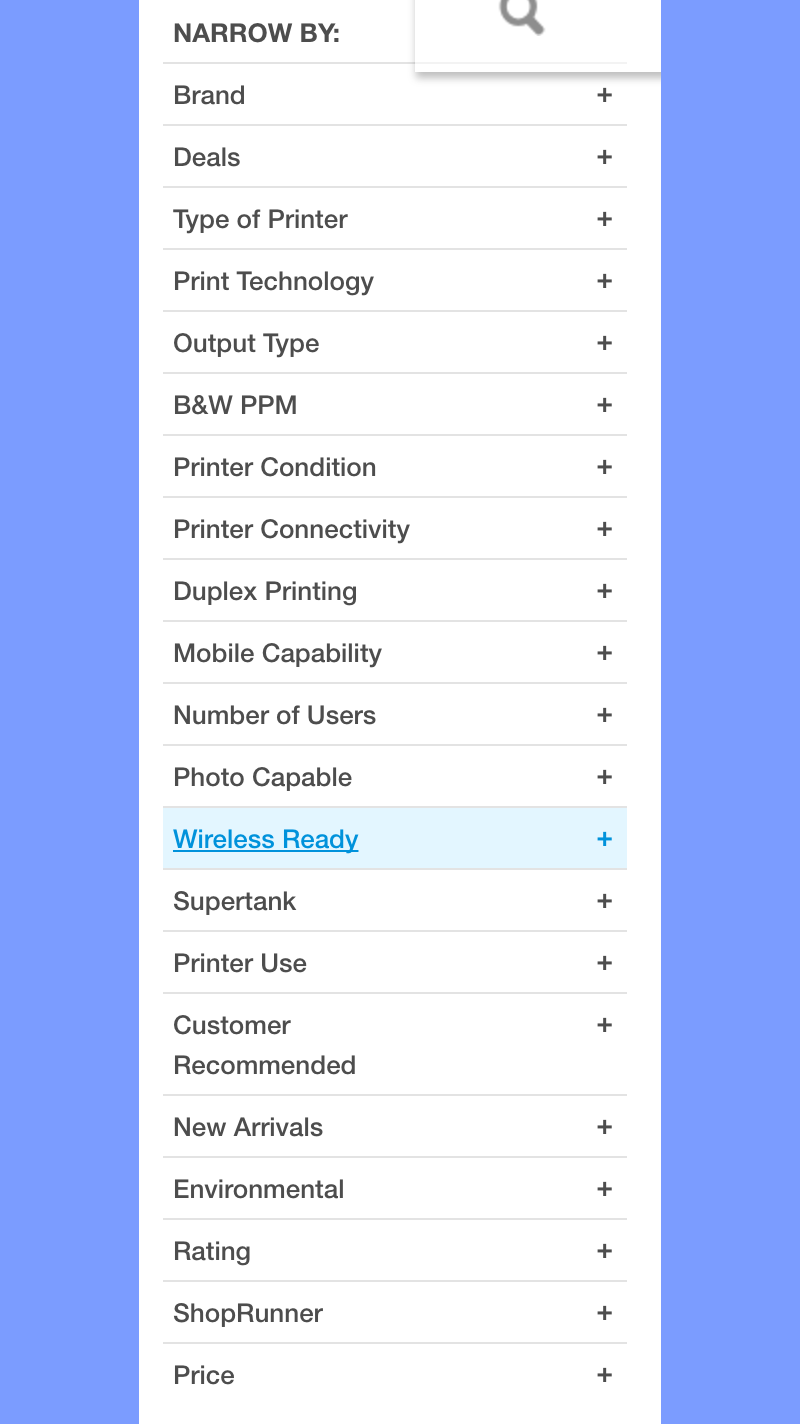 Image courtesy: https://go.aws/37pR5hW
Attach Call To Action Buttons: Call-To-Action tabs are one of the most important features that an e-commerce website must not forget to attach. Theses CTA buttons are the ones that lure customers to buy those products. CTA tabs, such as "Add to Cart", "Buy Now", "Wishlist" or "Buy Later" helps a buyer to save his favourite products in his cart from where he can proceed to final check out option to make his final purchase at his convenient time period. Thus, enabling the website to hold on to the products for their deemed customers. Wishlist CTA tab is a unique feature, which enables the buyer to see what he had previously liked on that website. This feature even sends personalised reminders to the buyers, asking them to buy the product before they run out of stock.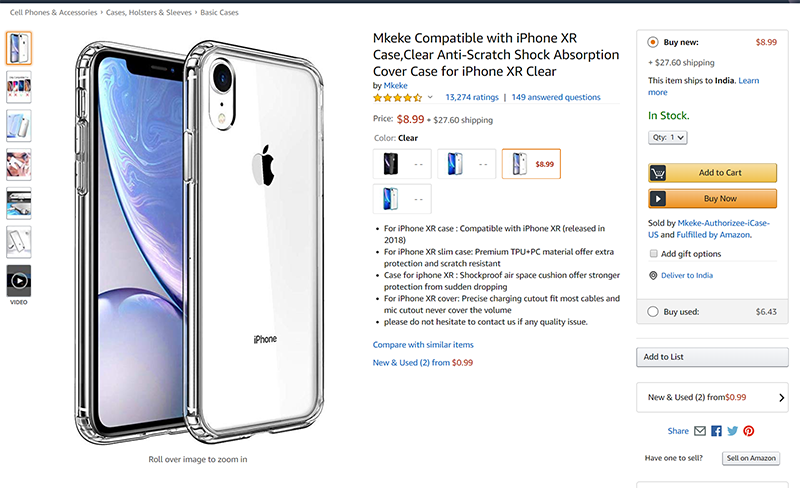 Image courtesy: https://amzn.to/39tqbHu
It said that, 48% of people believe in determining the credibility of an e-commerce website by its web design. The success of an e-commerce business majorly depends on the way its website is designed. An e-commerce website that has minimalistic design with a sober color scheme and aesthetic typography will surely allure online customers. A minimalistic website would load faster, will not confuse buyers with unnecessary features and keep the road for visitors clean and clear. So, follow the rule "Keeping It Simple" when designing a sophisticated and sober e-commerce website.