Instagram, since it became part of Facebook, has been improving its video features and it has become an integral part of the social media network now.
So why do videos make your grid interesting?
The unique square framed short videos are really popular and are being uploaded and viewed by the second in today's date.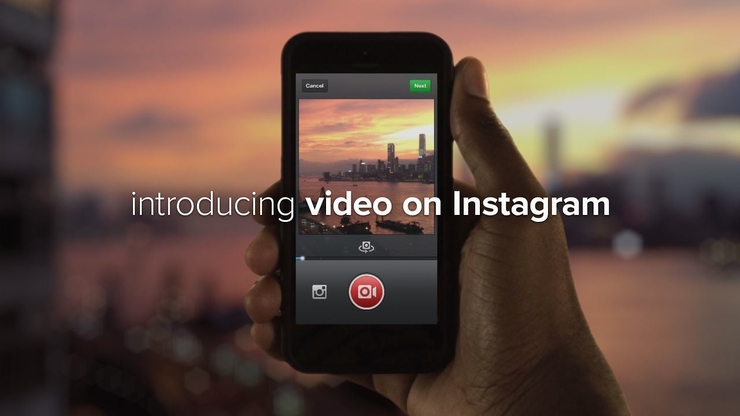 Top companies such as Forbes, National Geographic, Twitter and Mercedes Benz are uploading video contents in bulk because people like it better.
Even though there are more photos than videos on Instagram currently, the number of videos that the companies are uploading is increasing each day.
Here is a statistical analysis by NewsWhip that shows the increase in the number of videos posted in May 2016 and May 2017.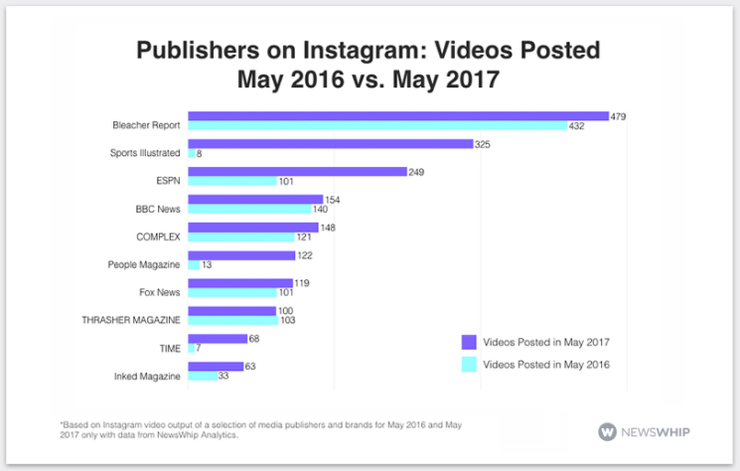 The reason videos are becoming popular by the second is that we as viewers have simply outgrown our love for photos, and want something new and innovative. Videos are the only way to do it yet.
The affinity for gorgeous landscapes and portraits hasn't been lost among Instagram users. It is just that videos are more capable of emphasizing ideas and creating better impressions.
For example – A Photograph of a sky full of lanterns is a visual treat but imagine a video of the same thousand lanterns elevating from the ground and filling the night sky. It instantaneously enhances the subject manifold.
Moreover, the chances of an image going viral are relatively less than a video going viral. That is a plus on Instagram video's side.
Once our research showed how successful Instagrammers were using videos to grow their boundaries, we decided to try it for ourselves. Here is how we did it.
How We Created A Small GIF For Instagram
For our first venture, we decided to make a video slideshow.
1) We created a custom design sized 1080px X 1080 px and saved it.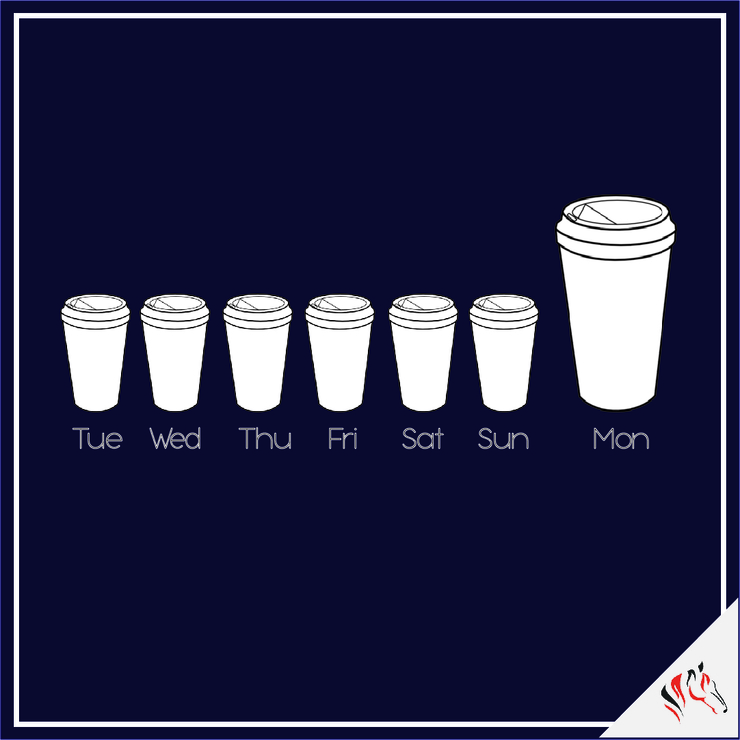 2) We created a new file with the same design and changed the background colour and saved the file again.
3) We repeated this process 7- 8 times with a bunch of different colours and shades.
4) In the end, we had 8-9 images, with the same design but different background colours.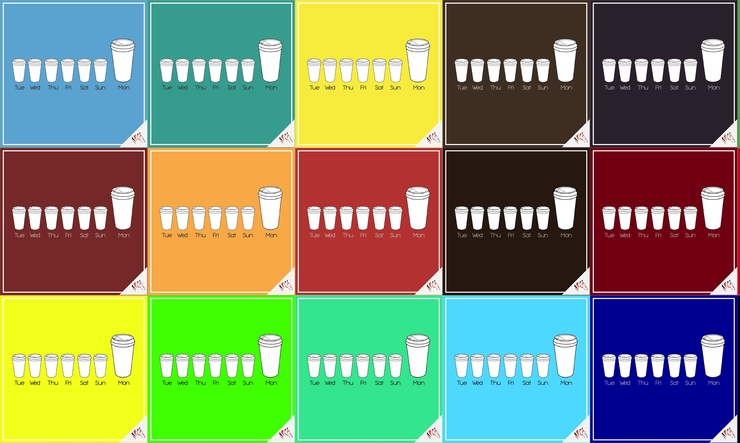 5) We made a slideshow animation using an online website and converted into mp4.
Takeaway – .Gif format is not supported on the Instagram platform. If uploaded, the animation is lost and is replaced by a static image.
It is advised that you either save the video in mp4 format or convert it using online tools before uploading it to Instagram.
This online tool was very helpful for us.
Results
The resulting video was a display of the design with changing background colour every ½ second. You can view the finished artwork here.
Instagram Sizes
Numbers of Instagram are a little confusing. Here is a chart that will be of help if you frequently end up Googling the dimensions just like us.
For Instagram landscape videos, the viewing size is – 600×336.5 or 1200×673 depending on the device. If it has a full retina display, the video can be viewed at 1200 X 673.
For Instagram vertical videos, the viewing size is 481×599.484.
Since pixels cannot be divided, this size is said to be very hectic for graphic designers to work with. They end up rounding it off to 600 eventually.
For Instagram square videos, the viewing size is 600 x 600. However, it is suggested that uploading a video with 1080 X 1080 dimensions is the best practice.
Overall, the success rates of videos in the square format are found to be much greater, compared to vertical or landscape videos. A research by Buffer concludes to the same.

Instagram Formats
Instagram videos can be uploaded in these formats –
Video Codec: H.264, VP8 codec
Audio Codec: AAC and Vorbis codec
Video formats: MP4
Audio formats: Stereo AAC and 128Kbps+ only
Length of the video: From 3 Seconds to 60 Seconds
Frame Rate: 29.96 Frames per second
Bitrate: 3500 Kbps
To upload a video to your Instagram –
• Tap on the add icon (+) situated at the centre bottom of your home screen.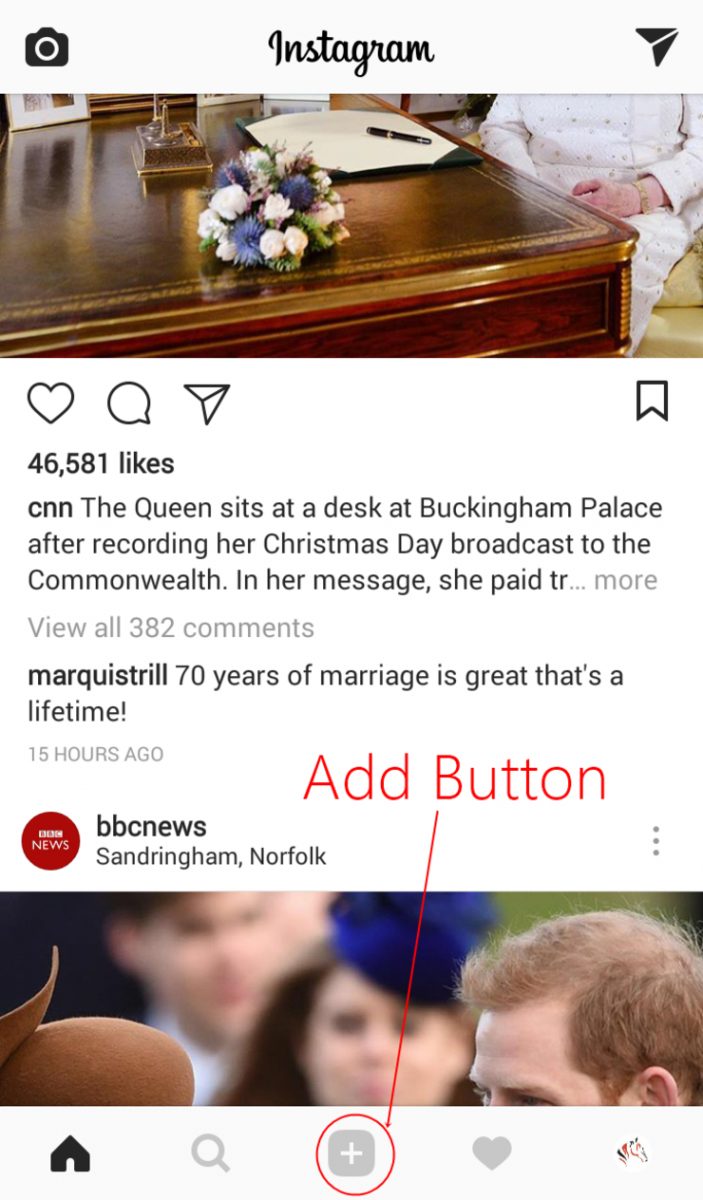 • Select video from library (gallery) and tap. (Disclaimer – The video can only be 60 seconds long)
• Add filters and edit according to your choice.
• Add caption and hashtags accordingly.
• Upload by tapping on the 'Share' button.
To create a video through the Instagram camera –
• Tap on the add icon (+), situated at the centre bottom of your home screen.
• Tap on the 'video' option situated at the bottom right of the screen.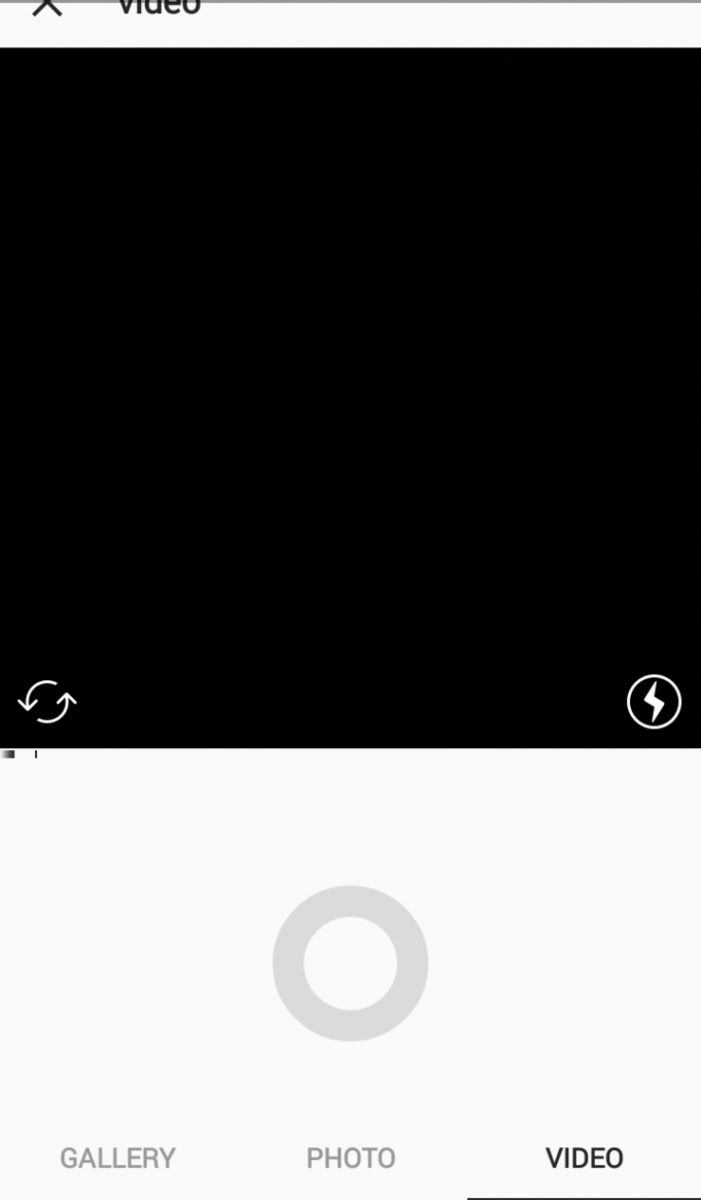 • Press and hold the circular button to record the video. Toggle between your front and rear camera for optimum quality according to your choice.
• The recording will end after 60 seconds of footage automatically.
• Add filters and decorate your video accordingly.
• Upload by tapping on the 'Share' button.
Once you are done uploading a video to your Instagram feed, sit back and relax for the increased number of likes and comments that follow.
Do you have any tips for creating Instagram videos?