Today, when technology has spread its wings in almost every field, marketing and promotions have resorted to digital marketing for effective results. Of all modes in digital marketing, e-mail marketing is one of the most profound and widely used marketing channels that is capable of either making or breaking the trust of the consumers. One such medium of email marketing is newsletters that hold the potential to attract new customers towards the company's brand image and drive him to buy its products or services. While shooting a newsletter or an email to its targeted audience a company must not forget that each newsletter, they are sending must hold value and importance to the customers.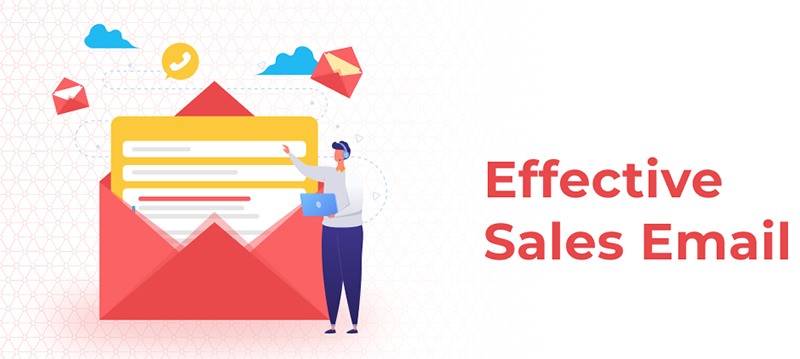 Image courtesy: https://bit.ly/2sNn2mn
The marketing team of any business house must give more time and value to the newsletter template design when considering email marketing as the newsletter design is the most vital part of email marketing. If the design of your newsletter is not attractive and visually appealing, then your potential customer would not even bother to read the content of your email. A marketing team must remember that their newsletter template design is equally important as their mail body as it serves as the first thing which a buyer looks at when checking his emails.  So, they must thrive to design a visually stunning, pertinent and an informative newsletter template that their targeted audience can retain effectively.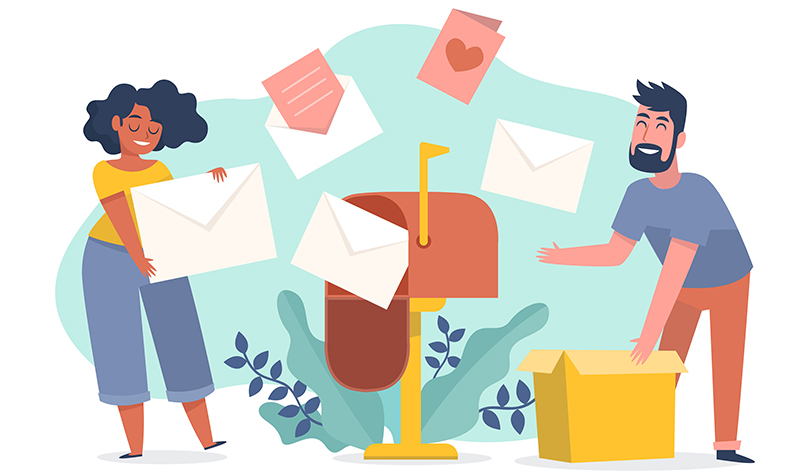 Below, we have laid down the most appropriate structure of a newsletter template in five simple steps that can be adopted by any business houses.
The Most Effective Newsletter Design Structure to Generate More Sales
First and foremost, the structure of the newsletter is sole of the whole email, which if goes wrong would kill the purpose of the email completely. In order to save your newsletter from losing its essence, you must follow the ensuing widely used rules for designing a newsletter structure.
Pre – Header: In literal meaning, a pre-header is a small summary text just after the subject line that hints the recipient about the detailed message contained in that email. We all come across bold texts, like "View this email in your web browser" in various promotional emails, which is nothing but a pre-header. Apart from giving a gist of the newsletter, a pre-header also serves as a link that opens in your web browser once the recipient clicks on it and enables them to see the content and images of the newsletter in the browser itself.This happens when the email body falls short for the whole message to be displayed. A pre-header is used to its fullest when you personalize it by adding more information on your products or services or any offer you are about to introduce in the market. Your pre-header text must not be an exact copy of your subject line. Instead, you must write such a pre-header which complements your subject line.
Template: Earlier, designing and sending newsletters to thousand contacts was not less than a headache as the marketers had to spend hours in creating those newsletters on Photoshop app. But, with the advent of email marketing tools sending newsletter to all has become so easy and quick. You must be very careful in selecting the correct and an efficient email marketing tool. Because, such tools would not only help you design your newsletter easily, but would also assist in sending it across to thousands of people in not time.
There are so many rich in feature applications and tools available in the market for free where you can just drag and drop your selected content and images and arrange it on your newsletter per your wish. All you need is a pre-defined template to work on and design a newsletter in just a few minutes. From hundreds of pre-built templates to choose from, you can select the one which clearly fits your business needs and customize it by adding your company logo, images, and content of your business.

Image courtesy: https://bit.ly/2utnoyV
Call to Action Button: Popularly known as CTA button, call to action is mainly a tool to provoke visitors to convert into buyers. Such big and colourful CTA button cannot go escape its readers' eyes and is sure to attract their attention towards it, luring them to click on it and lead them to the company's products and services. The three most vital things that can increase your customer's action on your newsletter are the placement, frequency and attractiveness of the CTA button. You must strategically place your CTA button on your newsletter. Placing one on the head of the newsletter would assure that the readers will definitely look at it and placing another one at the end of the newsletter would remind the readers about the offer or the products/services.
Images & Videos: Per a recent data, 70% of online shoppers have agreed that image plays the deciding role in their purchase decision. You must remember that what people visually see holds more importance than what they read about it. So, you must develop such a newsletter that is eye-catchy through good visuals and images that delivers information you want to deliver through your content. But, keeping a proper balance between your text and images in your newsletter is a must to deliver high quality email. Experts say that a good newsletter is a one, which has a ratio of 40:60 images and text respectively. Videos are equally impactful in drawing the required attention of the customers as it contains a continuous flow of appealing moving images and sound tracks. You can easily attach a video to your newsletter just by adding a thumbnail of the video you want to attach or simply by adding a link that leads to the video. If the market reports are to be believed, 50% marketers have reported increased conversion rates because of videos added to their newsletter.
Footer: The function of footer is to provide company's basic information, like links to its social media accounts, about its legality, a link to opt-out from receiving newsletter and a reason why your users are receiving such newsletter. Such disclosures help you in establishing an honest and a credible identity of yours with your customers. You are free to even use your footer as signed form carrying your picture and your contact details. Or else, you can create your personalized footer by inserting a design or a background element and can even add few links of your recent articles published on your blog.
How Should Your Content Layout Look Like?
The content portion of your newsletter must be precise, crisp and to the point so that readers are at ease when they read your email. The content must be in readable size and fonts and in easy to understand language. The content must be so engaging and agreeable that its readers feel the requirement of your products/services in their lives. Below, we have stated few relevant guidelines that would help you make an appropriate content for your newsletter.
Divide your content into various subheads: Firstly, you must develop a content which is short as well as informative for your customers. No sentences should be too long and avoid using conjunctions. You must give your newsletter a newspaper like look by breaking it into number of subheadings. Your reader must be able to quickly go through and understand the meaning of the whole content. The whole content must have a logical flow of information. The font size of the subheadings should be smaller than the header, but bigger than the text size.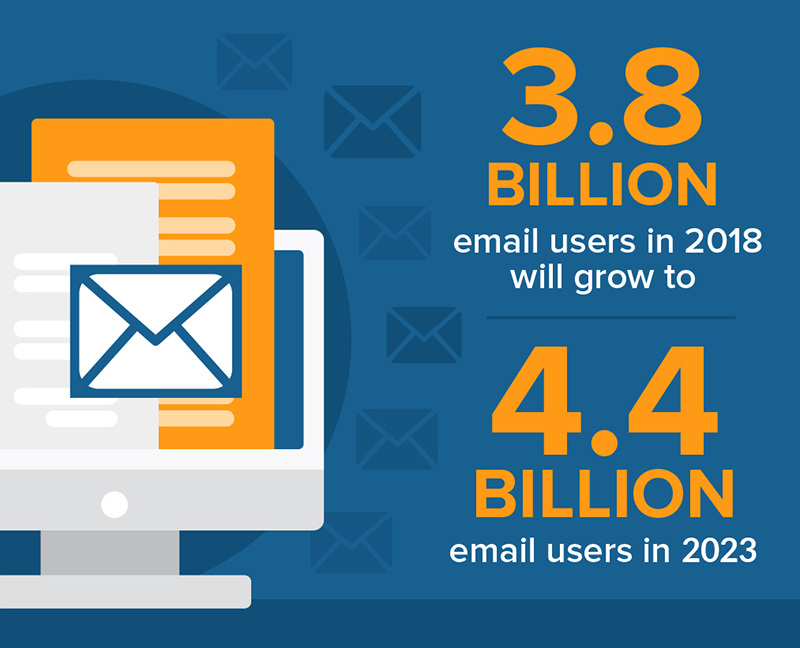 Image courtesy: https://bit.ly/2sNn6m7
Optimum spacing: It is advised to give space after every text line and if you have chosen a smaller font, then do not forget to give space in between texts. You can even create negative space just to attract your recipient's eye to a particular image or CTA button. You can use space per your wish in the whole newsletter. For instance, you can add either images or a link to your website on the left of your newsletter and write the text on its right side with space in the centre.
Choose the right fonts: You must choose a font that is semi-professional, attractive and easily readable through naked eyes. Multiple fonts can be used in the newsletter, but make sure that one complements the other. The most common fonts used in email marketing are Arial and Times New Roman.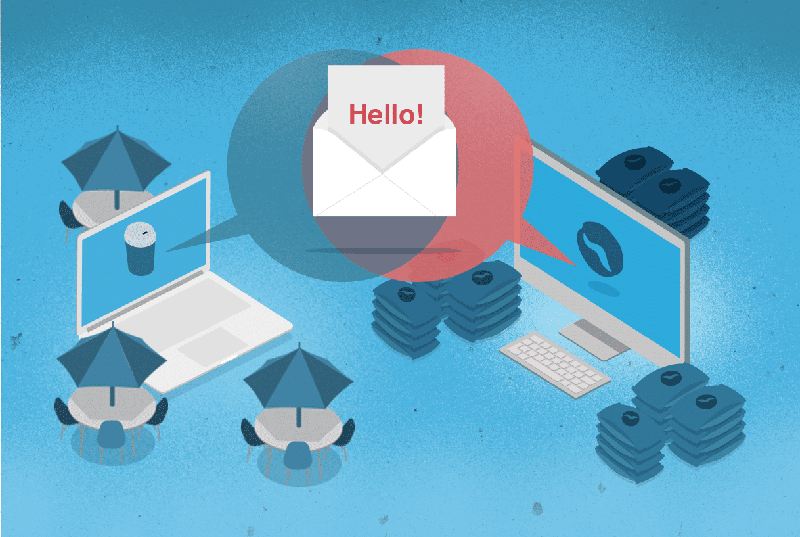 Image courtesy: https://bit.ly/2ZZ2ALg
Add links for render users more accessibility: If your range of products or services is huge and consists of a wide range that is not possible to insert in one newsletter, then you can just add links and images with each of them for each category of your products/services. On clicking each link, the reader will get that products/services information on his device's screen.
Use the same Brand Image in Your Newsletter That is Reflected in Your Website and Other Channels
Remember, that your customers have access to your company's three main marketing channels, which are your website, your social media pages and your newsletters. You must make a unity in your brand's logo, font and colour on all these three channels of marketing. If a user finds a discrepancy in your brand image on any of these channels, then he would end by confusing himself. So, creating a consistent brand look for your company across all mediums of communications is a must. And, to do so, you must imply the following tips in your business to increase your sales.
Business Logo: A company's logo acts as an independent face for your company that speaks volume about its business. This logo helps buyers recognize your business house easily as visual impression leaves a deeper mark on mind than words. So, do not forget to add your business logo at the top of your newsletter as it would remind him of how important you are for him.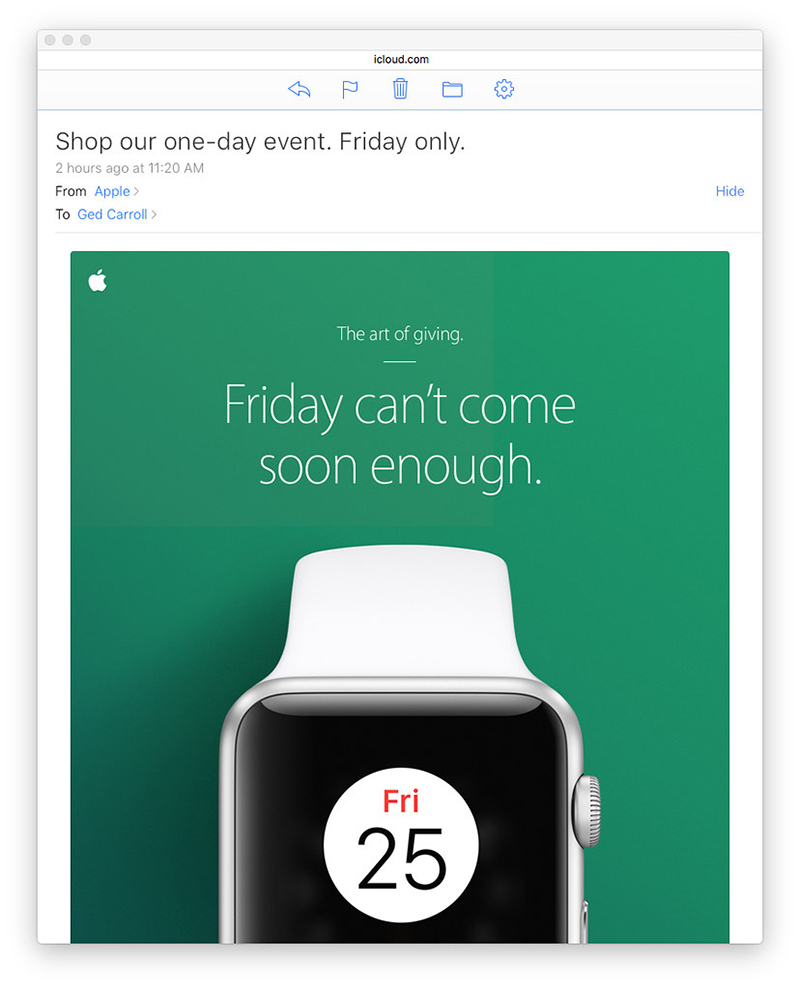 Image courtesy: https://bit.ly/36uUegS
Keep your colours consistent on every platform: There should be a parity and similarity between the colours of your newsletter and your other channels of communications, like your website. You must consistently use same colour in all your newsletters so that your contacts can easily recognize your company. Same is the story with the logo used on the website and the logo pasted in the newsletter.
Use images that are distinguishable: If you use the same set of images in your newsletter that are displayed on your website it would leave a strong impression of your brand image in your customers' mind. It serves as a mark of regularity and proves that you sold one and the same product. But, do not overload your newsletter with images that would hang your customer's phone getting hanged and you end up losing a client.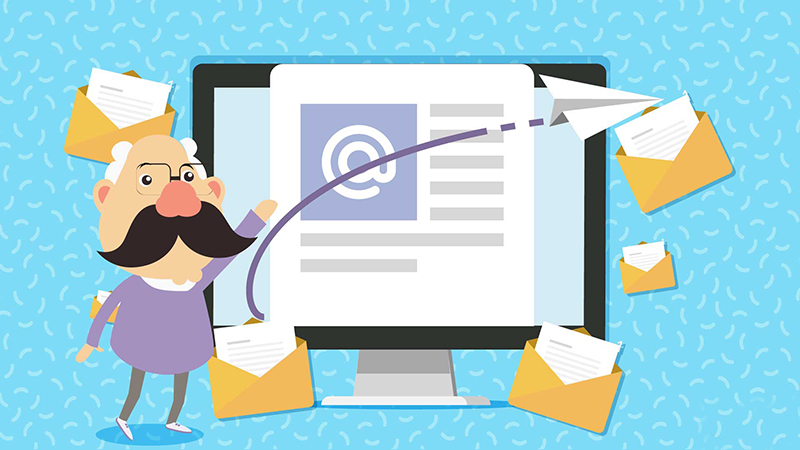 Image courtesy: https://bit.ly/2QBBdnH
We can help you:
The above guide on business newsletter is a comprehensive guide that if applied practically would surely result into surge in sales of your business. However, not all of us are experts in designing or choosing the right font. And that is where we come at your aid.
Digital Polo is a graphic design company that has been offering design related services for years. Our expert designers know how to design your email marketing templates to get the maximum obtainable result out of them. As we offer other graphic designing services as well, you can feel free to contact us for all your design related queries.