There was a time when Photoshop was considered the Holy Grail for designers. Every graphic designer that you would come across would enlighten you on the pros of using Photoshop. However, trends have been changing in a lightning fast speed. There are many Photoshop alternative tools that are easy to use and effective as well. Designers are now spoilt for choices.
So, if you are tired of using Photoshop and are looking for tools to switch to, I have compiled an extensive list of tools that you can try out. I have included both unpaid and paid tools so that you can take your pick depending on your budget and requirements. Some of these tools are my personal favorite as well. Without further ado, let's get started.
If you are looking for a cost-effective alternative of Photoshop editor, Pixlr X is a tool that you should definitely try. Are you worried about the old Pixlr X? Well, fret not. The all-new Pixlr X is marketed as the next generation editor that designers will fall in love with. Even though the tool is free of cost, it is packed with some amazing features. The tool has improved so much that it is considered to be one of the competitors.
While using the tool, I had found that it is much faster than its older version and it smarter as well. If you are just starting as a designer, you can download this tool for quick edits. It gives you the professional finish that you are looking for with ease. Apart from designers, bloggers or marketers will also find this tool to be helpful because you can edit photos directly in Dropbox.
The greatest part of this tool is that it is supported on Windows, Mac, and Linux. There is only one thing that I don't like about the tool and that is the constant ad that gets displayed on the screen. But it is free, right? So, I am not complaining.
Krita is one such professional tool that is designed by artists. The tool allows you to create canvas artworks, cartoons, and anime. Why is Krita one of the best alternatives of Photoshop? The user interface of Krita is quite similar to the UI of Photoshop.

Krita is one of the favorite tools for many reasons. First, this tool helps the artists to create original artwork. Second, the tool is supported in all Mac, Linux, and Windows. If you are a web designer, you will love Krita because it allows you to create artwork in WEBP format as well.
Another free Photoshop alternative is GIMP. Now, GIMP is not one of the best tools to go for. But I have still included it in the list because it is good for designers who are on a tight budget. When you take a look at the tool, you will feel that GIMP is an older version of Photoshop. So, there are a lot of features that you will not get when using GIMP.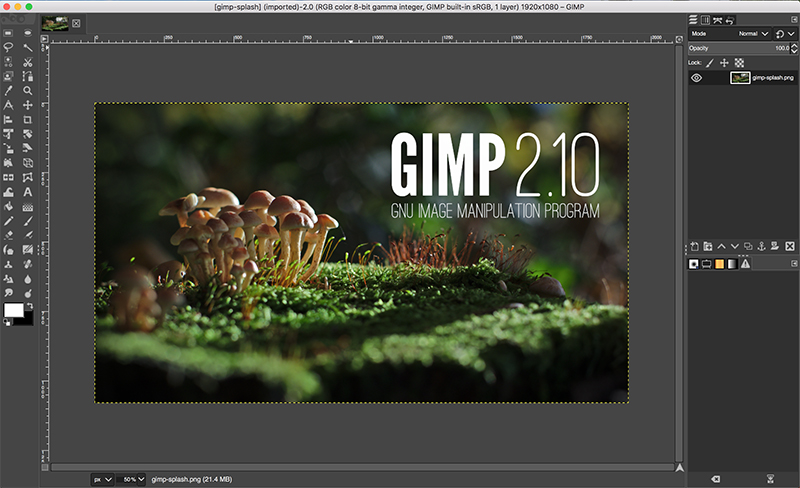 But saying that I can also tell you this is an open source tool. So, if you know how to code, you can add features as per your requirements. Now, suppose you are planning to spend your money on a paid tool like Photoshop or something alike, GIMP can help you till you splurge.
If there is a free tool that has a huge user base, SumoPaint will be one. This tool is especially good for designers who are just starting with image editing. Over 30 million people across the globe are using this free tool for editing. SumoPaint was selected by edu platform of Google for being featured tool for Chrome Books. This tool also has a similar user interface as the previous versions of Photoshop.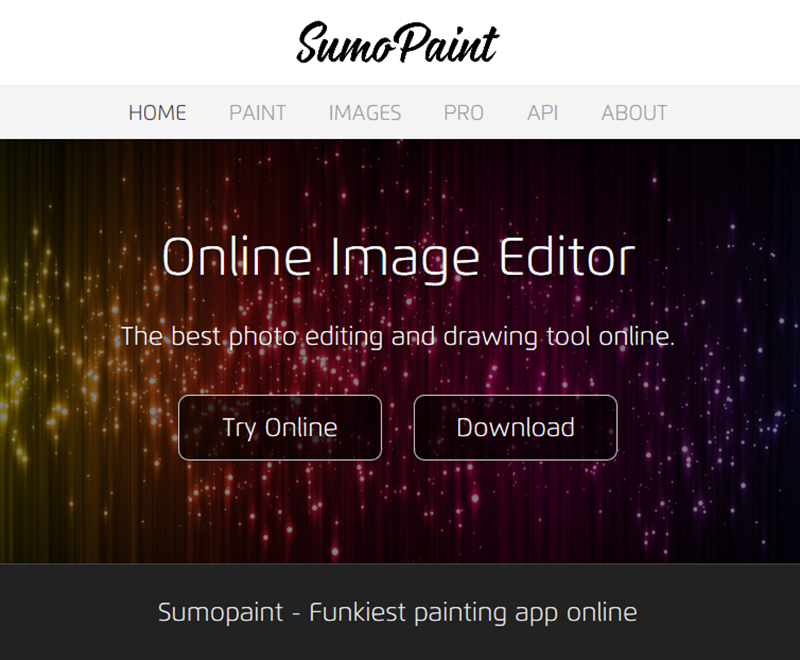 Yet another open source free Photoshop alternative tool is Paint.net. So, if you have an idea about coding, you can keep adding features as per your requirements. Paint.net was created to replace Microsoft Paint. However, with passing time, it has gained much popularity and it has evolved to become a powerful editing tool.
Even though Paint.net is a free tool, the features that it already includes are amazing. You can erase any spot or blemishes with the help of its clone stamp. This tool is preferred by many designers because it allows you to work with multiple images at the same time. A great feature that Paint.net has is that each of the quick-access tabs has thumbnails. So, you can take a look at the images that you are working on different tabs.
6. Figma – $12 (monthly)
Enough of the free stuff now. If you are really looking for the best Photoshop alternative tools, you do need to spend a couple of bucks. Figma is a paid tool that allows you to use its free version only for one user. It is more of a design application that an image editing tool. Being an innovative tool Figma helps the designers in prototyping, designing, and also in collaborating within the browser.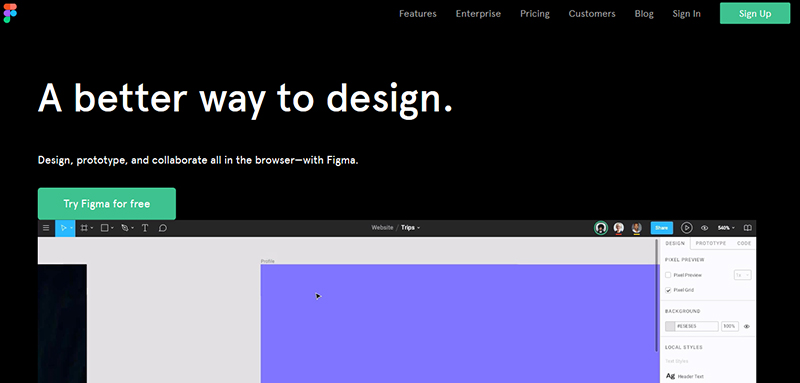 Some of the features offered by Figma include having a team library, having different text, color, effects, and grids style, and a lot other. Figma works on Linux, Microsoft, and Mac. You do not have to worry about the space in your desktop as the tool is a browser-based application and you do not need to download it. If you own a graphic design company or are planning to start one, you have to invest $12 a month so that multiple users can use Figma. When your target is to replace Photoshop editor, the amount you paid is really not much.
Pixelmator Pro is a relatively new tool that has hit the market and is feature packed to sweep designers off their feet. If you are a designer and if you are ready to nurture the creative side of yourself, Pixelmator Pro is the right tool for you. Pixelmator Pro is one of the Photoshop alternative tools that have multi-layer and non-destructive features.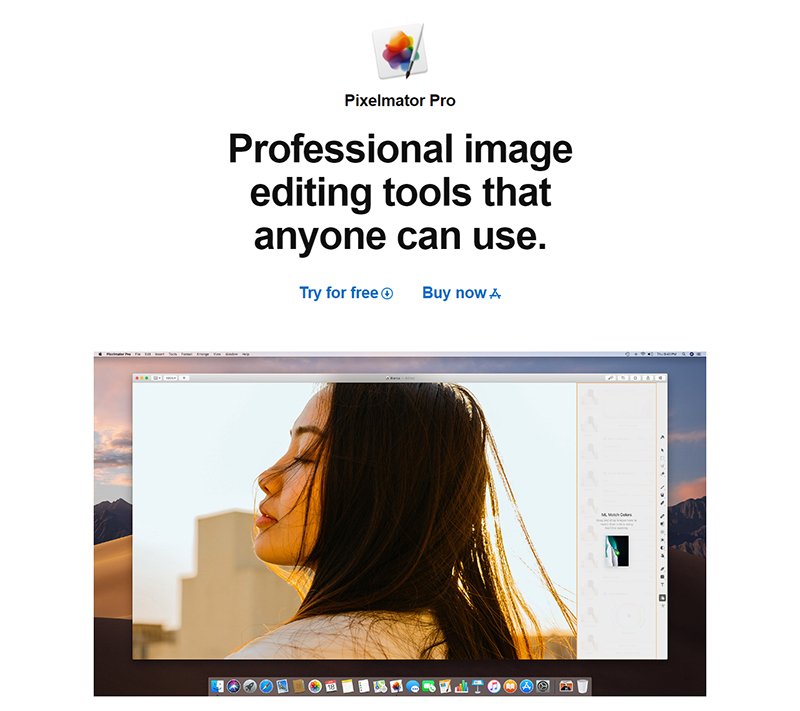 Yes, it is true that Pixelmator Pro is still at an early stage. But I can still assure you that you get a lot of features such as textures, brushes, effects, etc. that you can explore. Pixelmator Pro can easily pass as one of the best Photoshop alternative tools because of how mature it is.
One of my favorite applications is Affinity Photo. I know what you might be thinking. It is costly. I will not disagree with you. But I would definitely say that the tool is worth every penny you pay. Instead of spending on Photoshop editor, you can buy Affinity Photo. This is one of the highly ranked editing tools and it is a personal favorite of many expert designers.
As the user interface is pretty similar to Photoshop, you can save yourself from the learning curve. There is a huge toolset to choose from. This is not only preferred by designers but also by photographers.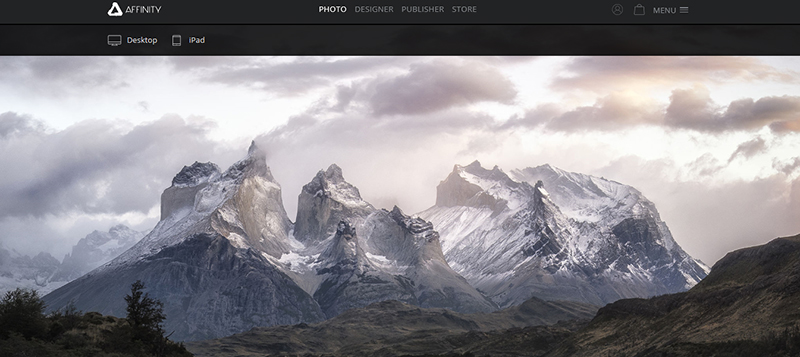 Affinity Photo has an amazing feature, which is not similar to Photoshop. When you are editing an image on Photoshop, you cannot return to the original image as that gets destructed. However, when you are editing with the help of Affinity Photo, you can check out the original image whenever you want. The only con that I have found so far is that the tool takes long when you are importing hundreds of images together.
Are you looking for a vector editor that can also pass as the best Photoshop alternative tool? Sketch is the tool that you are looking for. It is a futuristic tool that is packed with features that you will love. Sketch has Sketch Cloud. So, you can out the preview whenever you want to. You can share the design with your clients or colleagues and get to know their feedback immediately.

This tool is even better for photographers who use Photoshop to edit their product images. Sketch allows you to make your images look professional, unlike Photoshop. It is because Photoshop is not designed to edit product images. You will be amazed to know that there many Sketch communities. These communities have come up with a lot of plug-ins that make the tool even a better choice in comparison to Photoshop.
Obviously, Sketch is not inexpensive. However, you get more features in Sketch than what you get in Photoshop. As I mentioned before, Sketch will not allow you to push pixels since this is a vector image editor. But still, I would say that you can give this tool a benefit of doubt because of its image editing features.
10. PhotoLab – approximately $144
I know that PhotoLab comes with a hefty price tag and it is enough to flip you. Not all the good things come free, right? So, even though PhotoLab is not a free Photoshop alternative, it is a tool that you can rely on. I feel from my own experience that PhotoLab is not an alternative to Photoshop. You can take your editing skills to the next level if you start using PhotoLab.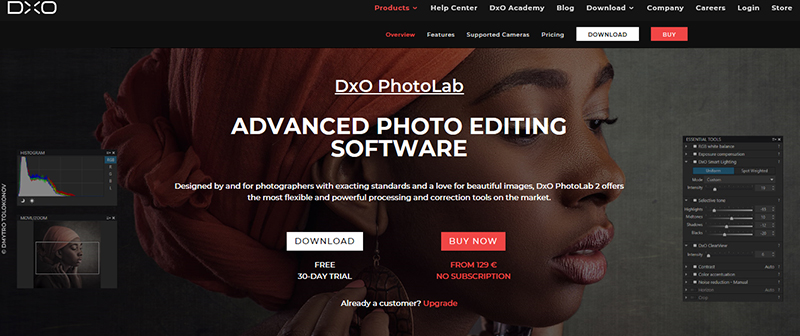 The application has won multiple awards and offers you utmost precision when it comes to editing images and correcting them. While using Photoshop, you may sometimes feel challenged when you try to edit images taken in either high ISO values or low-light. PhotoLab offers you a seamless finish and the end result always looks professional. You can change and control every tiniest detail when editing an image.
Conclusion:
I have not included the editing component of CorelDRAW Graphics Suite that is known as Photo-Paint. On the one hand, it is very expensive ($199.99 a year or $599.99 one-time investment). On the other hand, it is part of another image editing software.
So, now that you know about the free tools as well as the paid tools, you can choose the best Photoshop alternative that will suit your need. Which one do you think is good for you? Are you planning to use the free tools or are you ready to invest?