Previously, when the technology was not that advanced and there were limited tools to develop a website that only had limited features, clients' then vague demands seemed to be impossible for the designers to fulfil it. But, today when technology has outpaced development in every sector, clients are left awestruck by the features that the designers have been using to create their website. One such example of technological development is the invention of Application Programming Interface, abbreviated as API that has completely changed the concept of web designing. API is a bundle of various tools, practices and software that helps in developing and creating numerous software applications. It shows how one component of software interacts with its counter components. Through API, the functioning of a website can be made easy as the processes are streamlined and the user experience is also enhanced considerably. Thus, a web designer must be very particular and knowledgeable when making the crucial decision of choosing the type API that would be helpful in designing the website.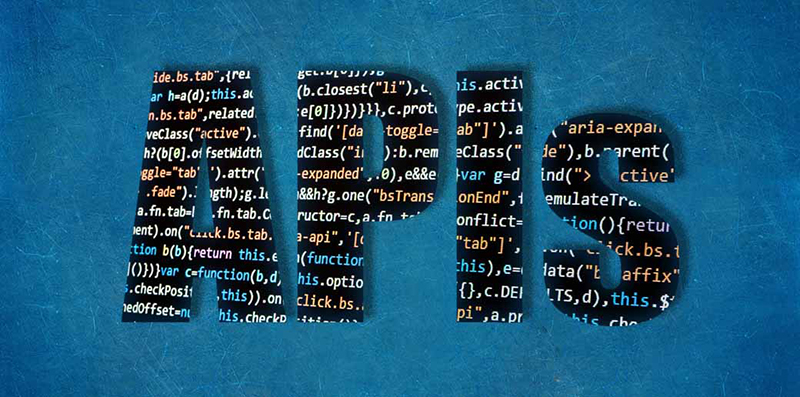 Image courtesy:https://bit.ly/2U6ByyW
The market reports that say if 1 per cent of the existing APIs are useful for the web designers, they might have 500 top quality APIs to help them design. For this, Google has been working strenuously to make the task of web designers an easy one. Per APIHound, Google has 50 thousand APIs stored with them that web designers can use to their advantage to design an excellent website.

Image courtesy:https://bit.ly/2wPdjNU
Out of the two APIs that are available in the market, the one that web designers use to create a world class website is UI, the full form of which is User Interface. To the designers, APIs allow them to add more features on their website that would amplify the on-page experience of the users. Thus, if you as a web designer want to design a meaningful yet attractive website easily, API is the gateway for it. To make your task easy, we have listed 10 most trending Application Programming Interface that you as a designer can use to design a beautiful website ion op time.
10 Best APIs to give the Exact Shape to a Designer's Imagination
Choosing an appropriate API from the cluster of thousands to design your website is obviously a time consuming task. But, we understand your pressure of designing a website that meets the client's instructions. That is why we have stated and explained 10 APIs that are favourable for designers in designing a smooth website effortlessly.
Google Analytics: As we all know that the basic use of Google Analytics is to track traffic and visitor's activity on your website. But, today we will enlighten you on some not so popular uses of Google Analytics API that are also useful for web designers. Like, it helps website owners to keep a track of data on your website, such as conversion rates on an online store, etc. Google Analytics is also needed to design and create clear-cut tracking dashboards that are useful for the website's backend work. This API can also track sales funnel and do its analysis. Through Google Analytics API, you can get a greater access to Analytics Data. And, it also enables you to make adjustments to your requests to fetch data and information that your website requires.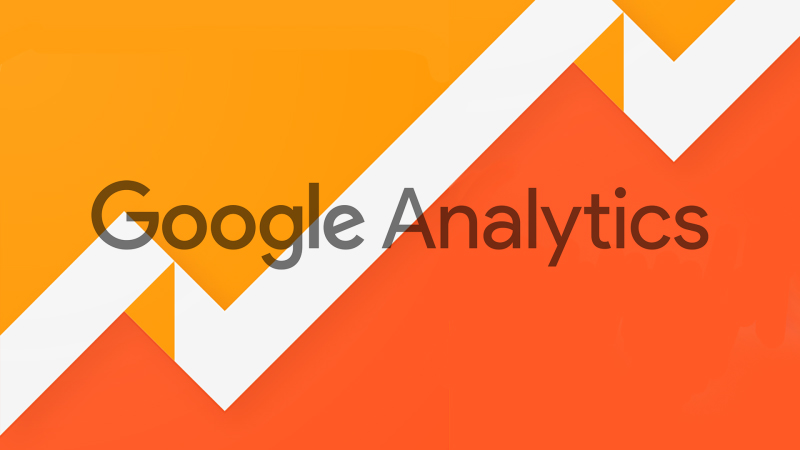 Image courtesy:https://mklnd.com/33f9ayK
Dropbox: Placing Dropbox on your website helps you store files from your website as it is considered a secured e-place for the same. Through Dropbox API, tasks that are complex and difficult in nature can be easily performed, like enabling site visitors to upload or simply drop files/documents (For example, Identity Proof, C.V., etc.) to your account on Dropbox. Even your clients or employees can do their e-signature on soft copy of the documents through Dropbox API. Currently, Dropbox has 400+ million users worldwide who are using the API to sync and store their files online. With advancement in technology, saving of files has also changed with files now being saved online than on computer drive or other electronic devices.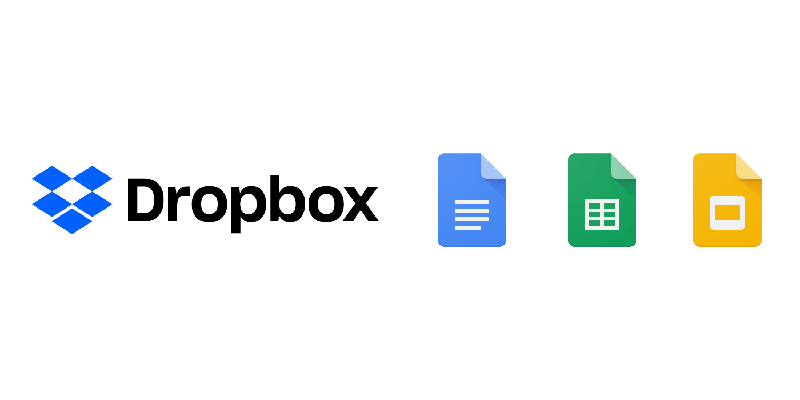 Image courtesy:https://bit.ly/2Qc12Kp
Google Maps: Google Geo-location, which is famously called Google Maps, is the most trusted and used geo-location API in the whole world. No other publicly available free API has witnessed such growth in demand that Google Maps API has seen. Almost all the websites have Google Maps API feature added to their website to make visitors locate them easily. All web designers' first choice is Google Maps API as a location tracker on their website. But, apart from being a location provider, Google Maps API offer few other benefits to your website. Like, creating a customized embedded maps using Google Maps API.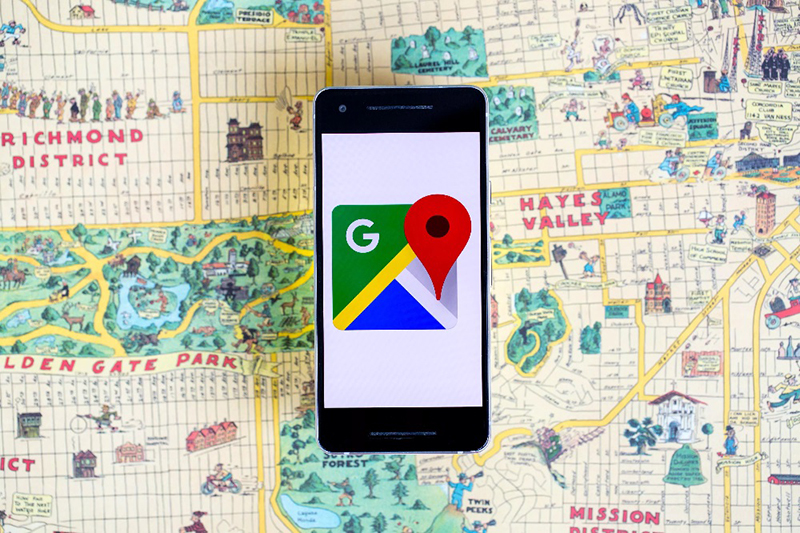 Image courtesy:https://bit.ly/2xuyEMN
A designer can even incorporate route data display on his website together with traffic details on a real time basis. The API also enables you make forms and search fields with the help of actual location data that corresponds to the real physical locations.
Twitter: Out of all the top social media platforms that have their own personalised APIs, Twitter and Facebook are the most significant APIs for your website. Talking about Twitter API, a designer can insert Twitter posts, feeds and even share buttons on the websites they design. Around its API, Twitter has several tools that will be useful for the designers to design apps that can interact with all the functions that Twitter have. Based on the visitors your website generates, Twitter would be of great help to you for creating a strong brand image and completely eliminate or accelerate the whole registration process. Through Twitter API, you can also increase your website's reach as your current visitors will be able to share your website with their personal followers on Twitter.

Image courtesy:https://bit.ly/2TKuuZS
Facebook: Integrating your website design with your Facebook account is the best step to hit maximum customers in just one go. Since, there are more than a billion active users registered on Facebook, finding your targeted audience will not be a problem for you. For sharing or social login purpose, you can put Facebook API on your website. Through this API, you can refine your marketing strategies on Facebook itself. Facebook API also offers few SDKs and APIs that can be deployed directly on websites. Such SDKs and APIs are helpful in incorporating Facebook login option on the website for registration. Using this API, you can also add Facebook news feed and posts on the website. And, can also track conversions happening through Facebook.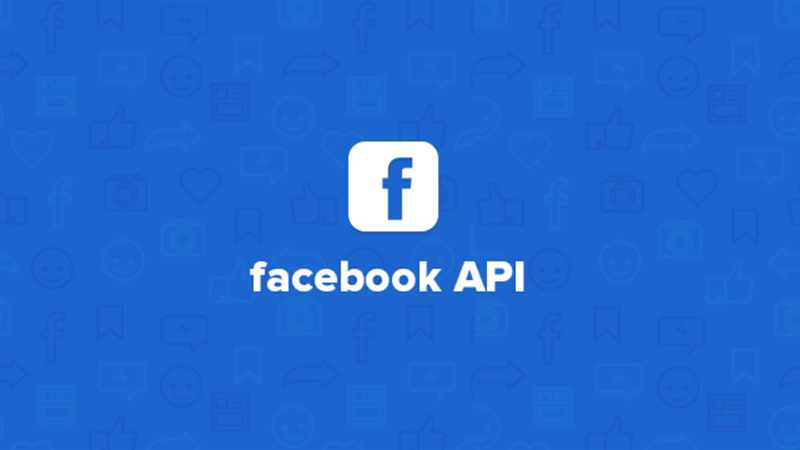 Image courtesy:https://bit.ly/39Mw6Ir
YouTube: YouTube offers two APIs. One is the Player API because of which your website will have an embedded player or a chromeless player and personalize all the playback settings within Flash or HTML. Whereas, with the Data API, you can do various YouTube operations, like upgrading user playlists or uploading video, etc. You can even extract data from YouTube to your website using YouTube API.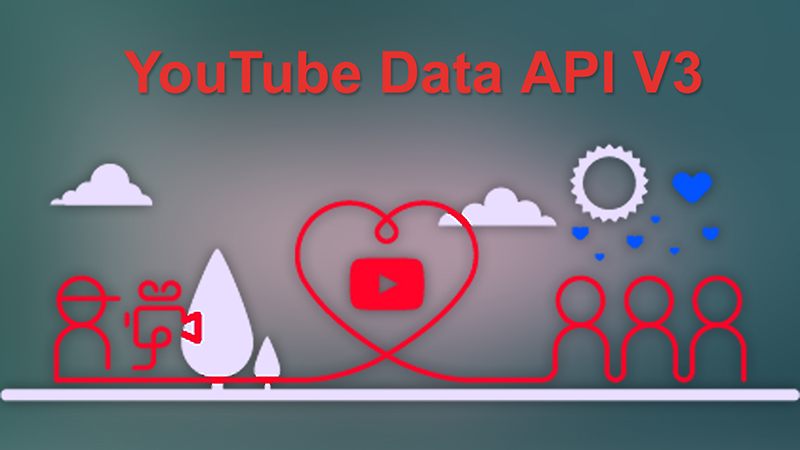 Image courtesy:https://bit.ly/39NbLTd
MailChimp: MailChimp API is every marketer's first choice for email marketing. It helps you enhance the effectiveness of your email marketing crusade. If your website connects with its visitors through contact forms, you can integrate the form with MailChimp to easily manage your lists of email on your website and automate the process in which the email and website would work together.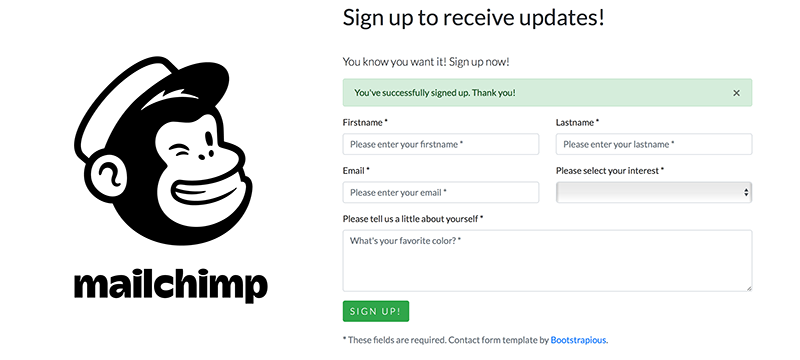 Image courtesy:https://bit.ly/2U159Kn
Google Calendar: Calendar API is a designer's access point to various operations to your web app and web interface tools. Google Calendar API enables you to make start instant conversations along with display of private or public events on your website. Through Calendar API, without any authenticity verification public calendar events can be searched as well as viewed. Whereas, authenticity verified accounts can easily access, create, edit or even delete private calendars. You can maintain a proper schedule of any events, holidays, parties, meetings or anything similar things using Google Calendar API that helps you to automatically update, edit/delete or add events on your website.
Image courtesy:https://bit.ly/2TWGOVW
Google Translate: Defined as multilingual translation solution by Goggle, Google Translate API is meant for those websites that are designed per the region in which they are launched (i.e. for international audience), to provide a quick translation of that regional language into your native language. With over 100 languages present at various levels, Google Translate helps you browse the whole website in the language of your choice. All you need is an HTML and the rest will be taken care of by the API itself.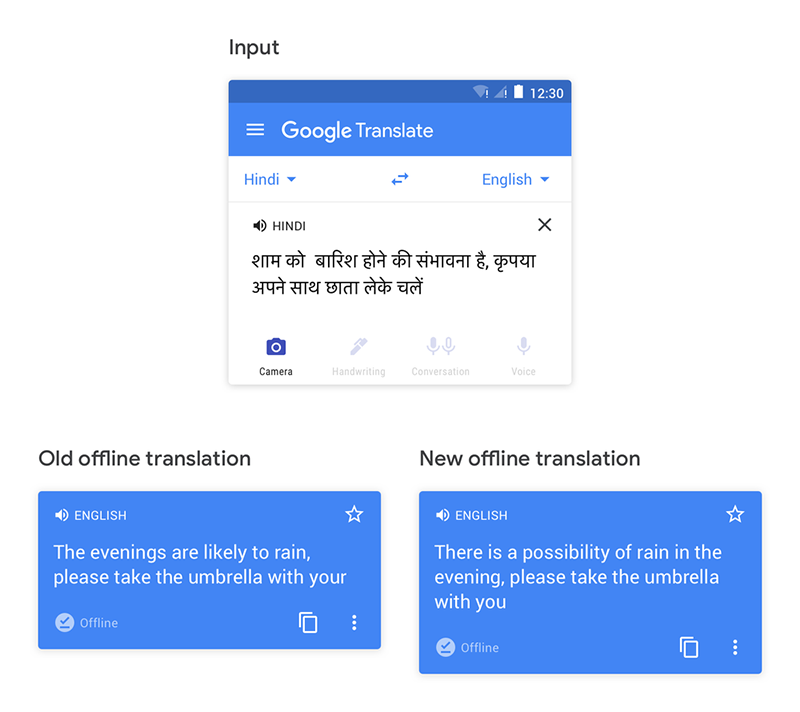 Image courtesy:https://bit.ly/2W8wwok
Google Fonts: This API is the most stylish typography API that assists in avoiding or eliminating the incorrect font files existing on your server. Google Fonts API consists of open source high quality, easy and resource-efficient font files. Theses font collections are expected to grow in order to provide more font types options for the designers to choose from. Google Fonts API makes a much prettier web typography that is more SEO friendly.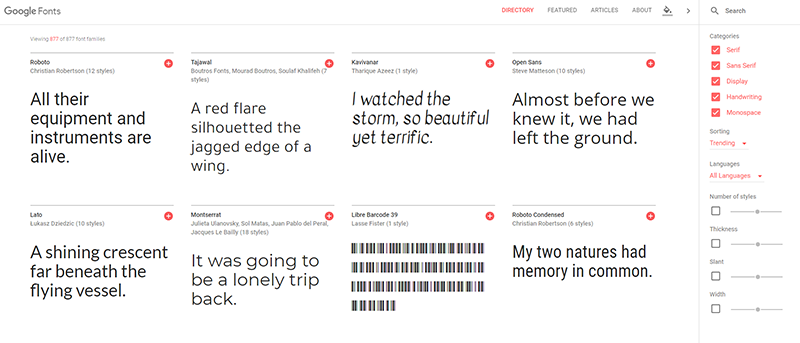 Image courtesy:https://bit.ly/2IMgMPO
The above APIs being the most prominent one, there are more APIs that are beneficial for web designers. All these APIs will result to pumped-up abilities of the designers that to help them expand their designing horizon. With API in place, all the earlier problems would extinguish, enabling the designers to concentrate completely on their designing job. All APIs may not be useful for a designer, but knowledge about the same is a must because when what will be required nobody knows.