Just like the name of a human being is its identity by which he is globally known, the Brand name (or, Logo that is used interchangeably) stand as the identity of a business or an organization, by which it is introduced in the human world. The more effective and appurtenant to your brand name is the higher will be its reachability. The brand name that you create for your business is not only its face that makes it recognizable in the market, but is also the revenue generator for your business.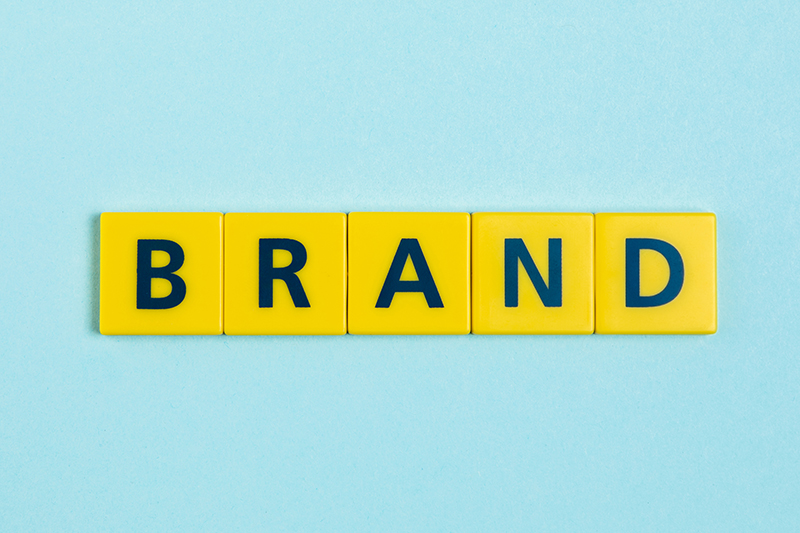 As per the reports concluded from a survey conducted by Nielson, it has been seen that nearly 59% of buyers choose to buy products of brands they are familiar with and have long built trust in its quality. A brand that is intangible in nature holds the potential of either making or breaking the fortune of your company, if not strategically built. Your brand is the mouth for your organization, which communicates to the public on its behalf. So, if this communication chain is not established effectively and does not give positive result, your business would be pressed to death.
Thus, a brand that is in sync with the business and is able to convince its target audience just by its look is truly an effective brand concept. Before getting into the details of creating an effective brand concept we will learn what exactly the word "BRAND" mean and how it represents a business's identity.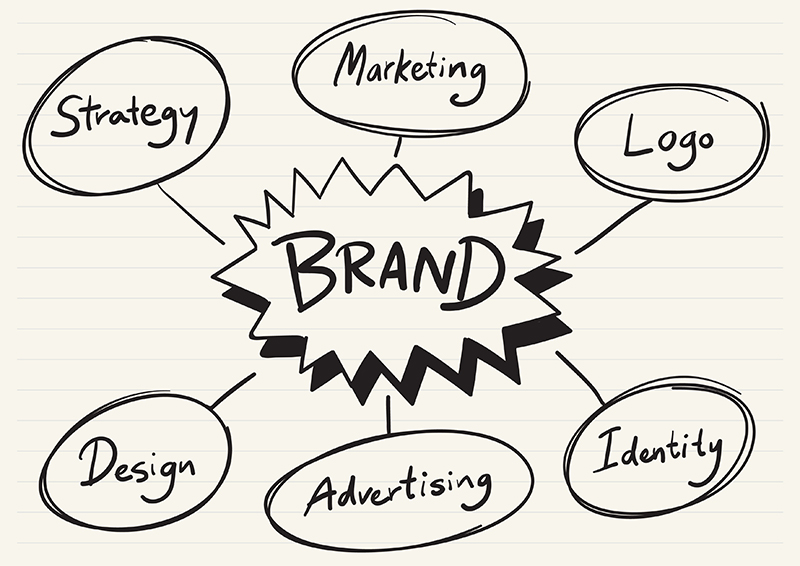 Meaning of Brand
In a layman's term, a brand is combination of logo and small texts that speaks about the nature of the business for which it has been made and communicates the same to its targeted audience. A brand of a particular product/service differentiates itself from its competitors to attract the eyes of its potential customers, which results in building of trust between the two parties. Such is their impression on their target audience, which only enhances with passage of time.
A brand identity is not only limited to a design and some texts, but sometimes may also include encouraging sound, unstoppable feels and even compelling smells and taste. For example, the brand name of multi dollar companies, like Mercedes, Apple, Adidas, Dell, etc., are more than enough to make people talk about it and end up buying their products. Such globally renowned brands know exactly what, where and how to put up before the public to induce them into buying. They know that their brand is their goodwill.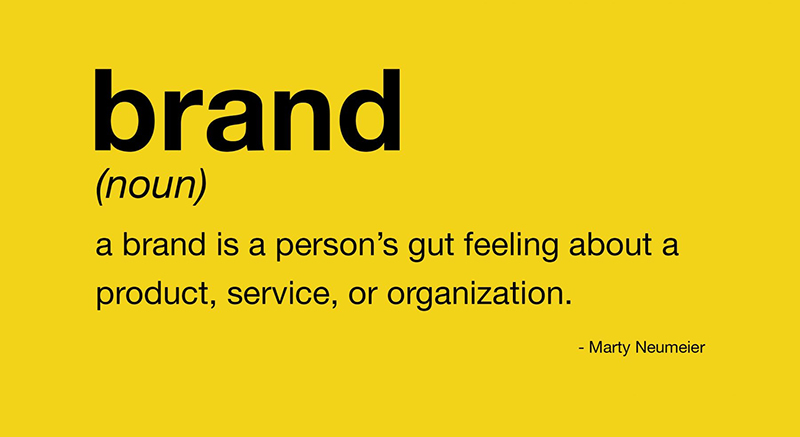 Image courtesy: https://bit.ly/31Q8I9y
Jeff Bezos, the founder of the multi-faceted e-commerce chain Amazon has defined brand as "Your brand is what other people say about you when you're not in the room." In today's cut-throat competitive market, an effective brand is the one that is consistent in experience and communication across various platforms, like
Print collateral, packaging and signage
Content publishing
Environmental surroundings (Office or Store)
Online or Digital Marketing and Advertising
Sales and After Sales Service
Building an effective brand concept is not a definite process that stops once the desired results are achieved. It's a continuous process that keeps on getting upgraded and modified per the business requirements and demands. This on-going effort of brand creation helps in establishing a long-term fruitful relationship with customers. Now, let us move ahead in our brand creation path and understand what does brand building mean and how it is done.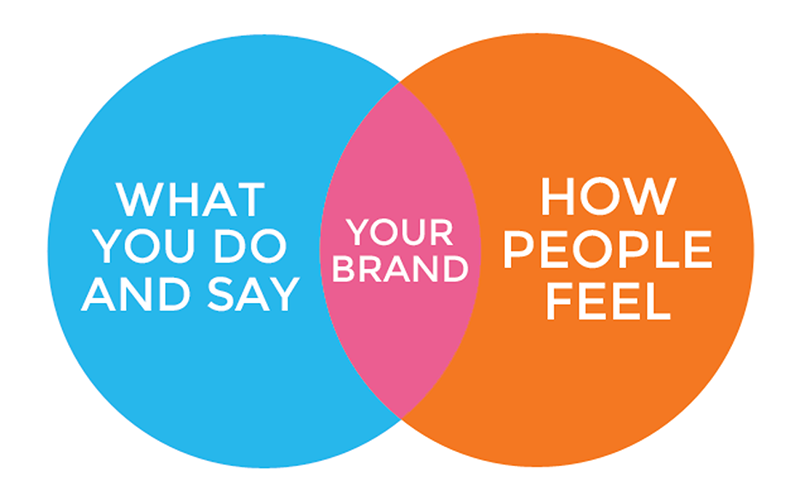 Image courtesy: https://bit.ly/38q8Rmy
What Does Brand Building Mean?
In simple English Language, brand building is a process of advertising your business products/services in the general public and creating awareness about it amongst them through various marketing techniques and campaigns. The sole purpose of brand building process is to make the consumers aware about the company's products/services and leave a positive and a long lasting impression of their name on consumers' minds. This process enables business to capture the market share from their competitors. A successful and an effective brand name can be explained through an equation, which is as follows:
Uniqueness + Positive Impression = Brand Concept Effectiveness.

Image courtesy: https://bit.ly/31Ntnv2
Currently, there are many digital marketing techniques through which you can augment your brand concept effectively. Few of such techniques are:
Search Engine Optimization and Content Marketing
User Experience (i.e. Through Your Website & Application)
Paid Advertising (Pay Per Click)
Social Media Marketing
Email Marketing
All the above five channels together are essential to develop a victorious brand concept and, thus business growth. Now, we have reached the main portion of this article where you will be learning about the process of building an effective brand concept. Follow all the steps thoroughly and be rewarded in terms of business generation and market share expansion.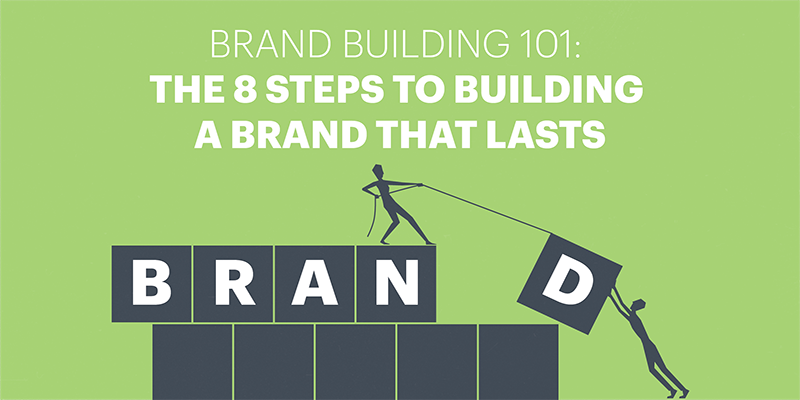 Image courtesy: https://bit.ly/37h2kcE
A Guide to an Effective Brand Concept
Following are the steps to build a promising brand strategy for your business.
Identify Your Purpose for Establishing a Brand Image: Every business that has a successful brand identity has a strong purpose behind its establishment. This purpose shows what you love to do and how it would be beneficial for the humans and the environment as a whole. You must ask yourself the following four questions when determining your brand purpose:-
What is the motive behind your existence in your chosen field of business?
What are the factors differentiating you from your competitors?
What problems would your business solve once it enters the market?
Why should people choose you over other already-established brands?
On summing up the answers of all the above four questions, you would get a foundation stone for your brand concept portrayed through slogans, tagline/captions, visuals/logo, voice, stories, messages, to name a few. Just keep your brand realistic and different from your arch rivals.
Simon Sinek, a leadership expert has developed a poignant model called "The Golden Circle", which is said to help a person identify the reason behind doing anything in business or in life. In this model, Mr. Sinek has explained that consumers do not buy what we sell, but why we sell. And, that the goal of an entrepreneur must be to do business with people who believes and trusts what you believe in. He has divide "The Golden Circle" model into three parts, viz.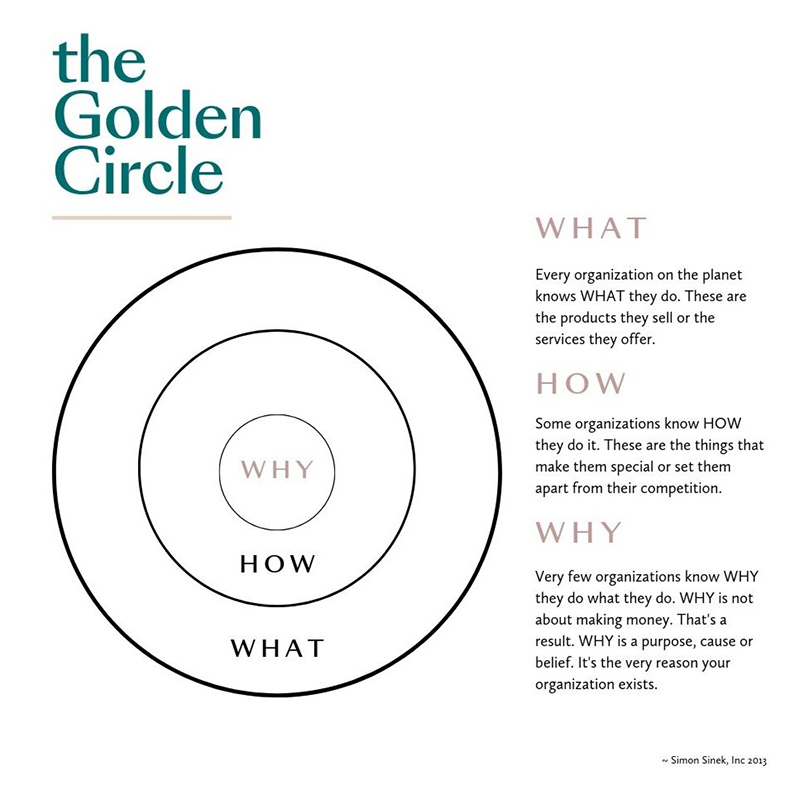 Image courtesy: https://bit.ly/38oWRlr
What unique products and/or services you offer to your targeted customers?
How do you differentiate your business from that of your competitors?
Why do you want to be in this particular field of business?
Conduct a Thorough Research of Your Competing Brands Existing in the Same Industry: Remember that imitation is not what customers really like. Being aware about your competitor's branding process or the flaws in the same is your key to establish a unique and different brand concept for your business. You should thrive to create a brand that is true to your business only and has the convincing power to convince customers to buy from you over other brands.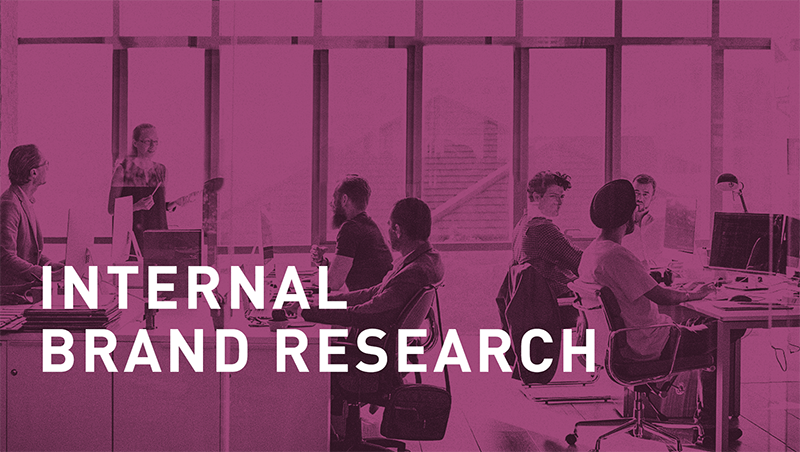 Image courtesy: https://bit.ly/2HlfWsI
Set a benchmark brands and see how they have performed in their brand building process. Do not forget that an effective brand is the one, which consumers can easily recognize, connect to and remember it for the rest of their life. To help you conduct a successful research on competitor's branding concept, you can use spreadsheet for comparison where you can judge your arch rivals on factors, like consistency with messages & visuals, quality of their products/services, their customer reviews, and both offline and online marketing channels they have used to market their business.
Understand and Ascertain the Target Audience for Your Brand: You should never forget who your customers are and where will you find them. It is rightly said that you cannot be everything to everyone. And, same is the scenario with product/services, which may or may not be meant for all. So, you must create a brand that is specifically targeting your range of consumers rather than general public. Your brand concept must be simple yet vigorous so that it impacts the targeted customers at once. You must design your brand according to the behavior and lifestyle patterns of your selected audience as it would help them understand and connect to your brand effortlessly.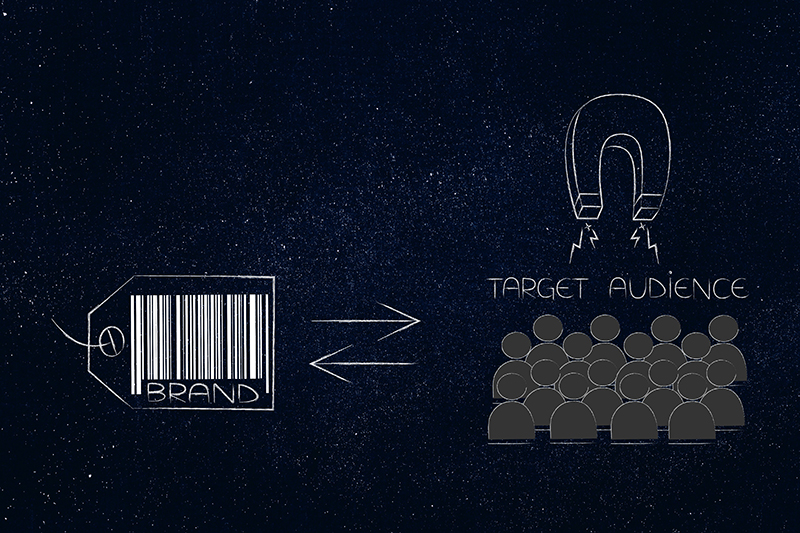 Image courtesy: https://bit.ly/2wfilD5
For instance, if you are dealing in baby products, then your target audiences are parents or mothers to be more specific. So, you must incorporate words like Moms/Mothers and images of parents with their child/children along with the product. Such small things develop an emotional connection between you and your targeted audience.
Build and Complete a Full-Proof Brand Strategy: After identifying the purpose behind your brand, your competitor's brand and your target audience, you are all prepared to make your own brand strategy. This strategy would result into successful development and establishment of your brand name. A brand strategy is nothing, but a comprehensive plan that indicates what you are striking for and the ways you have adopted to achieve your targets. It is impossible to create an impactful brand concept in the absence of a detailed brand strategy. A full-proof brand strategy includes your brand's core values, brand text positioning i.e. tagline, props, and stories, and your brand voice. All these elements work in line with the visual design of your brand. You must document all your brand concept guidelines for future use and reference.
Highlight Your Brand's Vital Qualities & Benefits: There will always be competitors who will be above you in terms of higher budget and access to surplus resources. But, you can outshine them by offering unmatchable quality products/services with numerous benefits. Your uniqueness and honesty will always be attached to you. So, you must reflect this uniqueness and transparency in your brand concept to keep your competitors at bay. Higher the number of benefit and quality description in your brand concept, greater will be the consumer's trust in it. These descriptions must be such that no one has ever and would never try to showcase it.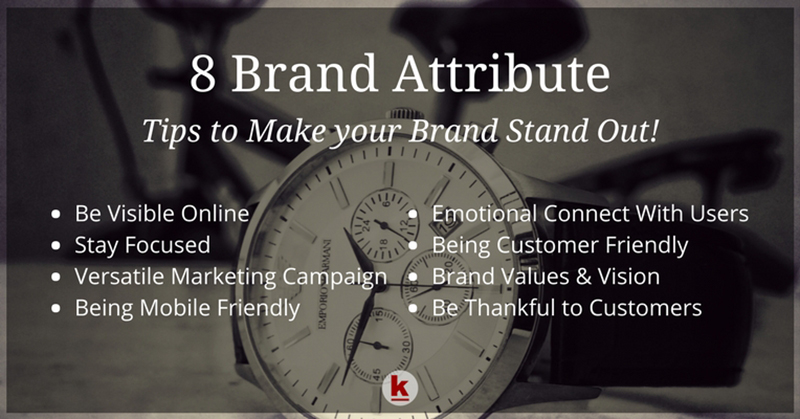 Image courtesy: https://bit.ly/2vw5aNy
Create the Most Unique Brand Voice: Your business's brand voice should be in correspondence to your company's mission, industry and target customers. The way your brand voice communicates to your audience will guide their response to your business. A brand voice may sound anything, like
Professional
Service Oriented
Friendly
Authoritative/Commanding
Promotional
Technical
Informative
Conversational
The list is endless, so you must create a brand voice that separates you from your competitors and also matches the industry you are in.
Construct a Robust Brand Logo, Tagline, Brand Story and Messaging: Here, comes the creative part of the process. After every chain of the whole concept has been decided and fixed, the execution stage starts from here. While finalizing all the strategies and techniques of the brand concept we in the back of our minds imagine and frame the brand we want to make. This pre-thinking is beneficial at this stage as we already have a crystal clear image of what we want and just have to demonstrate the same to our designers. The most crucial and integral part of the brand concept is the brand logo and the tagline.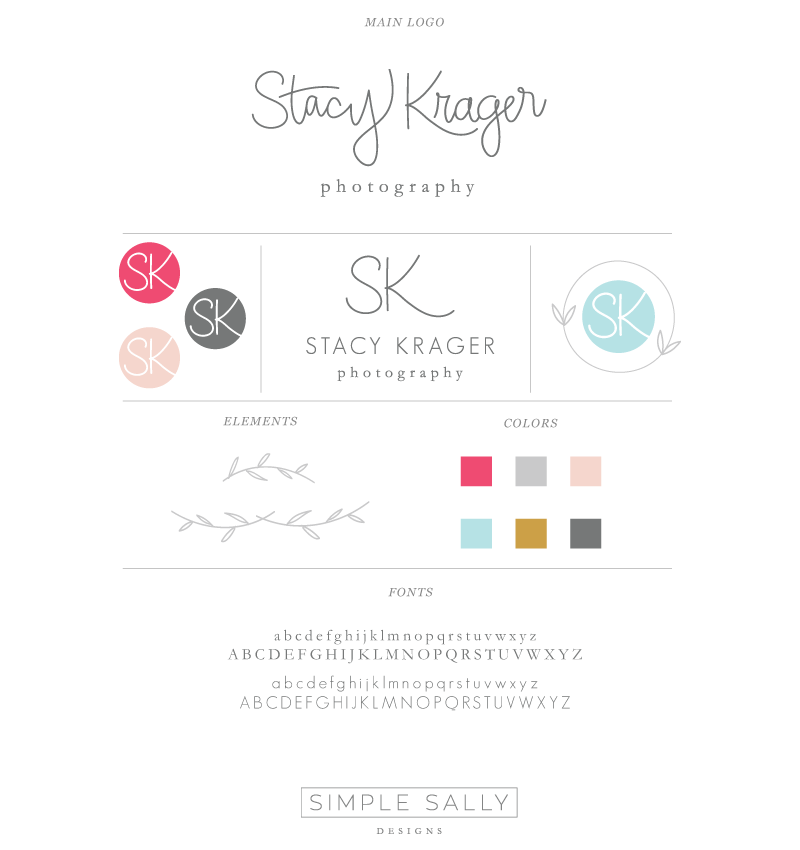 Image courtesy: https://bit.ly/2wege2p
Brand logo and name will be the face and mouth respectively for your organization, which should never go wrong. So, be prepared to devote sufficient and additional hours and time when designing it. If you do not have a skilled and proficient designer, you can hire the services of a branding agency, which would take care of all your designing needs. You must also ask the designer to make brand guidelines, to make sure that it remains consistent with any future implementation of the brand concept. A power-house brand concept is the one that include the following points in the right proportion:-
Size of the Logo and its Placement
Color Palette
Iconography
Fonts and Typography
Web Elements
Illustrations
Image Style and/or Photography
Data Visualization
You can even add brand story and messaging to your brand concept. Your brand story and messages should reflect your whole brand concept. It must be in consistent with the business you do and should include important aspects like who are you, what do you offer and why should people come to you? The brand story or messages should be personal and must connect emotionally to the customers. The most crucial part that your story must show is why your brand is important for the targeted audience.
Make Every Aspect of Your Business Speak About Your Brand Concept: Every part and portion of your business that your customers can see, hear and read must show and speak about your brand concept. Your brand name must flow through your organization just like blood flows through veins. For example, if a client visits your office or production house, he must be introduced to your brand right at the main entrance and must be surrounded by it where ever he goes in the premises. When talking to you, he must hear about your brand in frequent intervals. Even all your company accounts on digital media platforms must bear the stamp of your brand.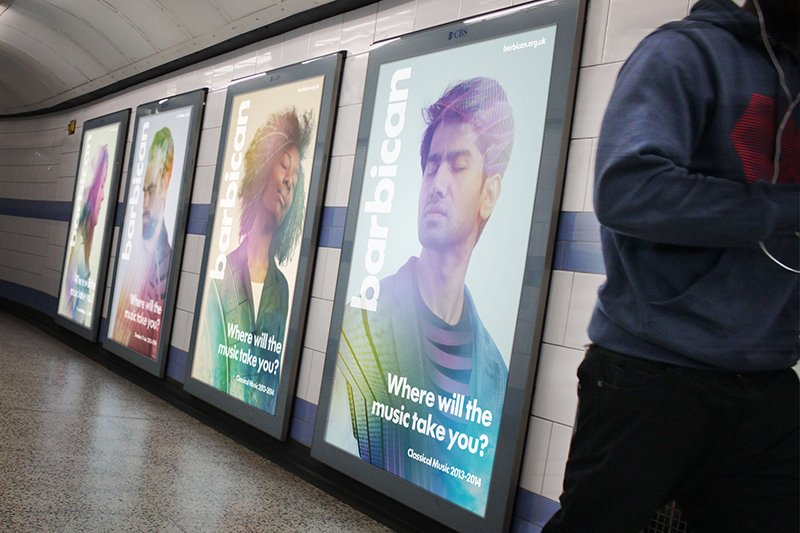 Image courtesy: https://bit.ly/39wDBT2
Your website is the most important digital platform to successfully market your brand. At the time of its development integrate your brand voice, story, and message into the website's content. Remember to use the same brand concept across all the platforms.
The above brand building guide is a comprehensive and an effective one, which if followed wisely would be fruitful for your business in terms of revenue generation and expansion. Frequent changes in your brand will confuse your potential buyers and might hamper their trust in your business. So, you should stick to one brand concept as consistency is the only key to success. You can change your brand concept to a new one based on the analysis of your consumers' responses. You are the best advocate for your brand name. No one else can advertise or market your brand concept the way you can do. It's totally up to you how you would make your brand popular. You can ask your employees to create their own personal brand that aligns with the company's brand. You can even tell your loyal customers to spread your brand's name through word of mouth and/or by posting positive reviews.