Sharing photos and getting likes. Instagram, on the surface, can be as simple as that.
But it doesn't make sense how Instagram is the hub of more than 500 million daily active users just because of this simple feature.
Instagram is vast. Not because of the demographic, but as an app itself.
There are layers after layers of features, not to mention the number of which is growing by the second.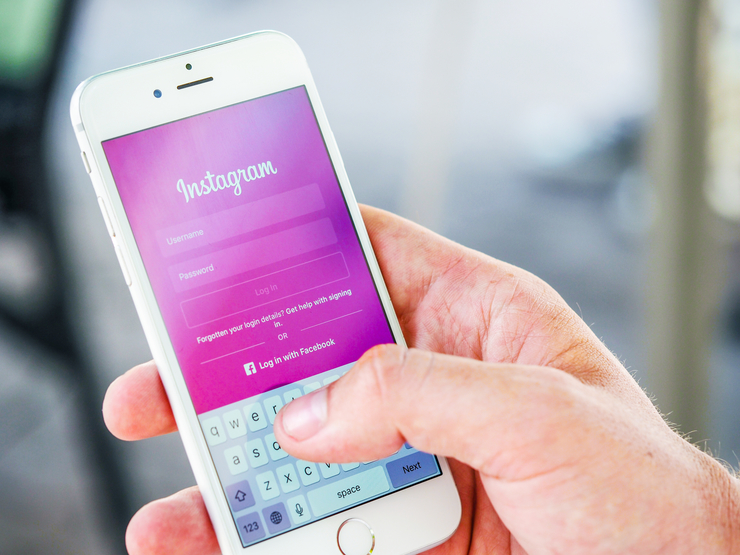 The internet is abuzz with blogs, articles and how to-s about Instagram. They boast to spike up your engagement within a limited period of time. Some even guarantee 300% success rates.
But, it brings us to the major thing which nobody is talking about.
What are they NOT telling you?
The internet is generously filled with success stories but not one failure story is in the hindsight.
Do you positively believe that their success to 100k followers was just an easy road with no bumps and hurdles at all?
It is time we wake up and smell the coffee. Instagram is an emerging platform that has hundreds of possibilities. It is easy to miss a few shots even if you are a pro.
Our team, being the curious collective, decided to test out the tips, tricks and whatnots of Instagram marketing and have a proof of which ones make the magic happen.
We start from zilch and follow guidelines to an increased engagement (so you don't have to fire a shot in the darkness). We might even end up devising our own strategy.
Here we are revealing all the hidden marketing secrets to an improved Instagram.
Follow our footsteps and let them guide you. Here is how we made it big on Instagram.
When we took our baby steps into the platform, we were in need of a brand new ID. The account is fairly easy to create if you have a business email ID.
Instagram optimization comprises a series of steps. Here they are.
1. Sign-Up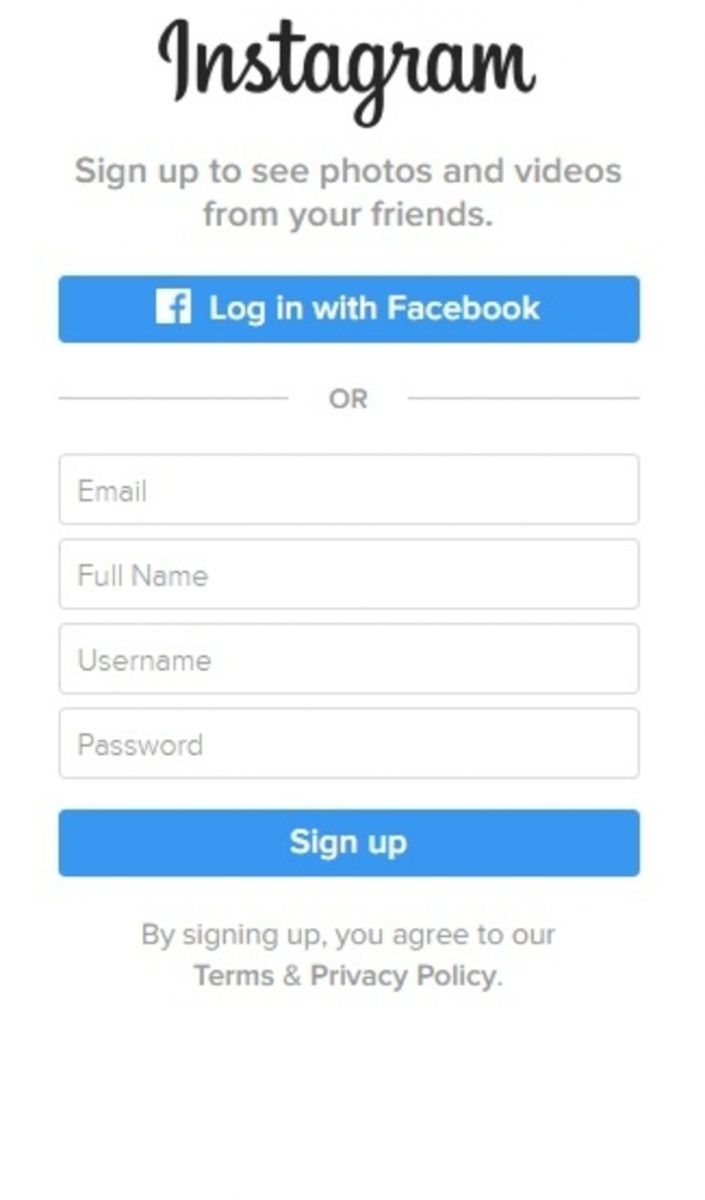 A sign-up page appears once you attempt to log into a particular app. Instagram sign-up requires
Either an email ID or a mobile phone number
Your full name (Company/ business' name)
A desired username (if the username is taken, you will see a red cross. In case it happens, you must rephrase or change the username. Likewise, if it is good to go, you will be welcome with a green tick.)
A strong password
OR
For your convenience, you can also sign up with your Facebook account.
Once you click the button, the app will automatically link you to the app.
You have to enter your credentials and log in to Facebook .
The app will detect the changes and sync up your newly opened Instagram account with your Facebook ID.
2. Log In
Once the signing up is done with, email confirmations are sent. The confirmation is the final key to your brand new Instagram account.
Log in to your account with the email id/ phone number and you will be directed to your dashboard. For us, a few days later, it looked something like this.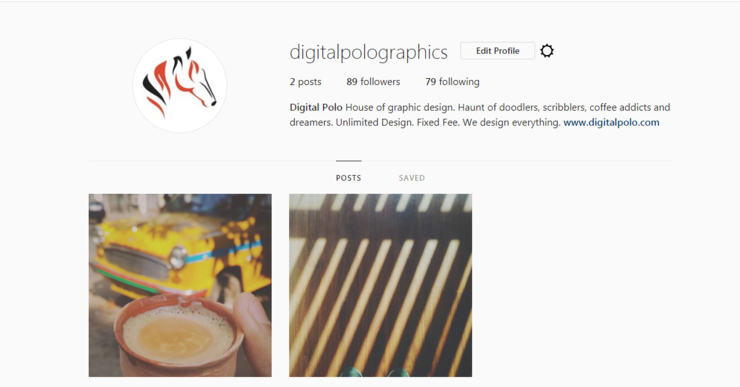 A general Instagram account and an Instagram account for business look and function very differently.
There is a whole section about the same. More on that later in this article.
Since the account you have created is still general and not business, the simple interface will be shown to you.
Depending on the device you choose to log in from, the interface and features might change.
Logging in through app
Install the app and open (if not already)
Put in the credentials i.e Username & password
Enter
OR
Simply click on the 'log in with Facebook' button, if you have signed up using Facebook.
Logging in with a website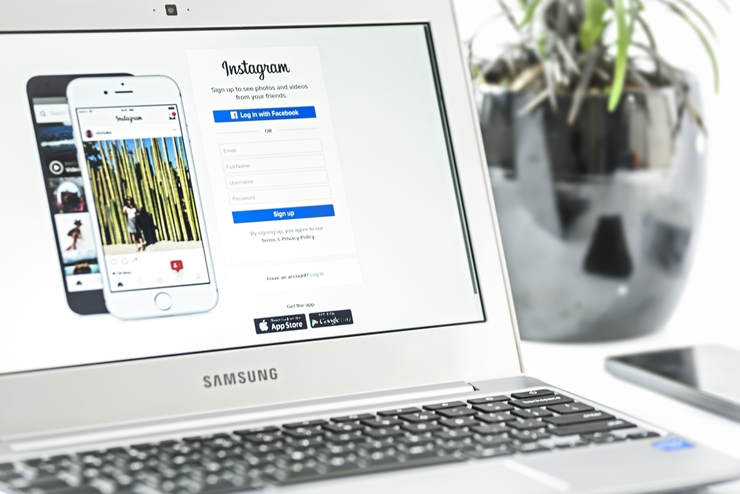 Log on to www.instagram.com from your browser (preferred browser – Chrome)
Put in the credentials i.e Username & password
Enter
OR
Simply click on the 'log in with Facebook' button, if you have signed up using Facebook.
The difference in both the log in methods is the resulting interface.
When you log in through the app, you automatically get access to the 'stories' feature, 'edit profile' feature, 'reply to comments' feature and much more.
Whereas if logged in from the web, you cannot access others' stories, post new images, directly reply to comments and put own Instagram stories.
Instagram is yet to add these features to the web version of the app.
3. Personalization
a) Upload display picture
This step goes without saying is the most important, yet underrated step of optimization.
Visualize the first thing your potential followers will see.
The answer is your account's display picture. The users' decision to follow or ignore you will be built on that single photo.
We chose to put up our business logo because –
i) It is minimal
ii) It goes hand in hand with our brand guideline
iii) It establishes our company motto in an art form.
The frame for the picture is not square, but circular in Instagram. So we carefully framed our logo to fit into a circle.
Once finished, our display picture looked something like this: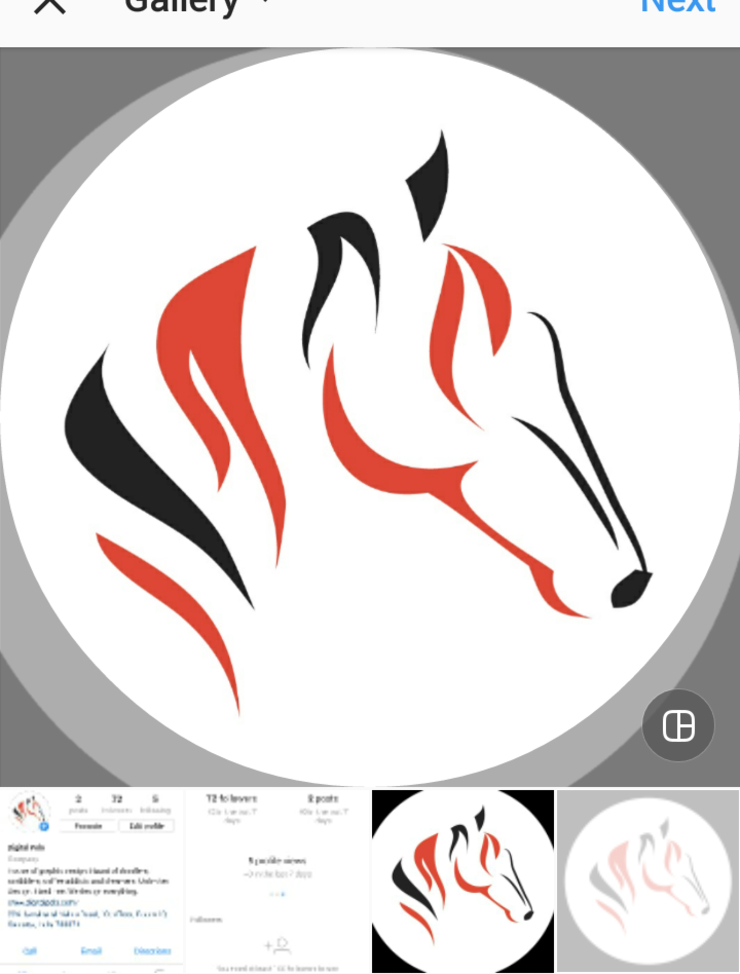 To get your picture into a circular frame, you can find numerous apps on your app store.
Some worthwhile suggestions are –
Roundphoto (Android)
OR
Lighto (iOS)
b) Update bio
Once your audience likes the display picture, it will lead them to check out your Instapage.
A solid bio is the SECRET to hold their attention longer and make them interested enough to check out the grid.
Making a great bio requires you to be short, resourceful and true to your brand.
Here are examples of some great Instagram bios that we came across while surfing through the endless sea of creative influencers.
Here are 500 good instagram bios for your reference.
Depending upon your industry, your Instagram bio can be as professional or as laid back as you want.

For example – If you are a coffee shop or a restaurant, there is no harm in experimenting with occasional humor. However, if you are a bank or an automobile manufacturer, humor may not be a good option.
4. Instagram For Business
An Instagram account for an individual and a business are vastly unalike.
As soon as we signed up for the business account, we noticed several changes in the interface.
An insight icon was on the top right corner of our homepage.
We could see percentages of our demographic based on gender.
We could see which part of the country most of our audience is from
The insights of impressions, reach, likes, comments, etc for each post
We could see the number of people who viewed the page in last 7 days.
The insights about which part of the world majority of your demographic is from.
Age groups that view your posts the most.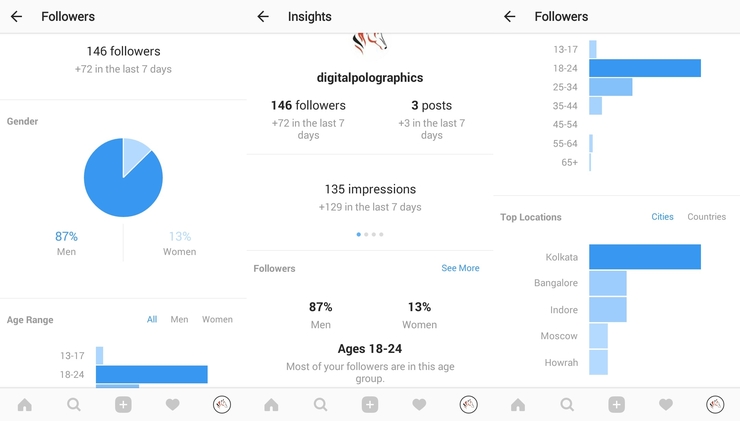 All of these were just the icing on top. There were so many insights that it left us in awe.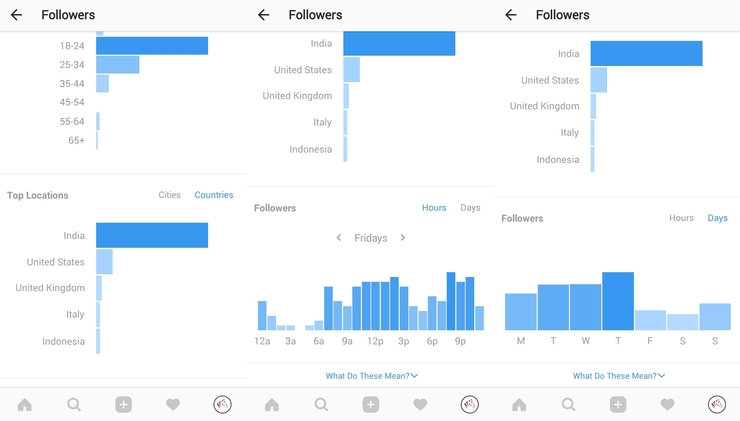 The conversion of the account from general to business totally changed our game. With all the information, we felt like we had a lot of power.
Prerequisites for a business account
Needless to say, these insights are extremely useful. There are additional third party apps for insights.
But to get access to your insights through them, you probably have to pitch in money.
With Instagram business, you don't have to sign up for those because these insights are provided free of cost for all business accounts.
To setup your account for business, you need
An Instagram account that has your business' name.
A facebook page for the business.
How To Opt For A Business Account
Follow these steps and you will be surprised by your new business dashboard, once finished.
1. Log in to your instagram account
2. Head over to settings (three vertically aligned dots on the top right corner)
3. Scroll down and find 'switch to business profile'.
4. You will be taken through a couple of slides to which your only response can be 'Continue'.
5. Connect to your Facebook page(s). If you don't have a page, you can create it right there at this step.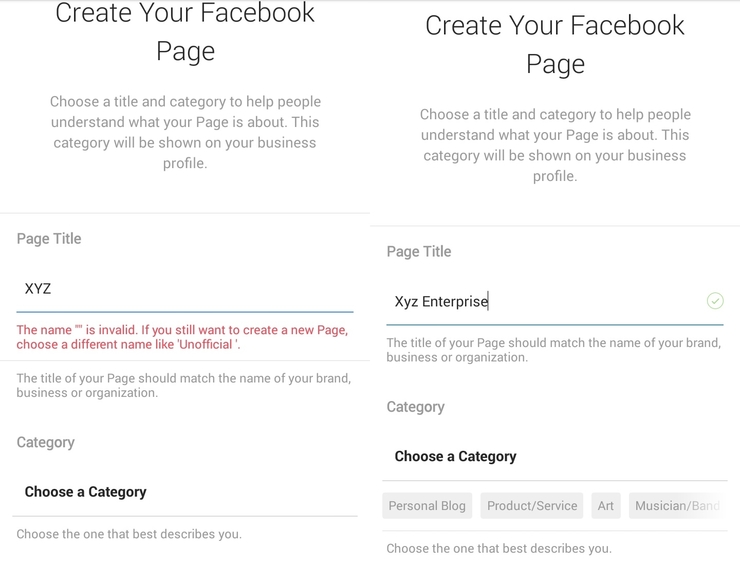 6. Add location, contact number and email ID, so that audience can easily reach you.
7. Enjoy your new business profile.
If you are curious about how our page looks right now after optimization, please click here.
Do you have any optimisation tips for Instagram?