It's called bringing your business to LIFE!
Wondering what that is?
Put simply (and commercially), your business needs to be closely associated with its consumers by an effective recognition of itself and this can be done engagingly by helping your brand logo be accompanied with a brand MASCOT.
There's your answer!
So, What Are These Mascots Anyway?
Usually mascots are characters who represent a company (or any organization) in a public level. They can physically appear with men inside suits or costumes designed after the professional image of a mascot. In some cases, you get animals or certain objects used as a mascot too.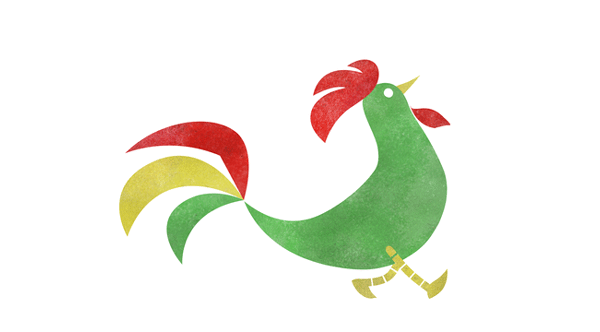 Cornelius Rooster (aka Corny) by Kellogg's Cornflakes
Image courtesy: https://bit.ly/2THDUpN
Mascots are considered as one of the most effective inclusions for your marketing agendas. A mascot always adds personality to a business. It builds a strong brand awareness among people and also spreads the message of your brand both instantly and effectively.
But, you CEOs and marketers may question the actual need of a mascot when you have already toiled to create a great logo.
Well, this article has been written to justify the above-mentioned statement.
Let's read to find out, shall we?
A Mascot Helps a Logo to Make the Most out of It
A logo is meant for representing a company and its products or services. However, a logo is, sometimes, confined as just an image serving as the visual exposition of a company's professional identity.
Alongside a logo, you can use a mascot in videos, print or in billboards to market your business.
Often animated TV or comic book characters are used as mascots. These mascots catalyze the recognition of your brand suggesting an interesting bond with your brand logo.
For instance, the Owens Corning is a brand, which uses the Pink Panther as their brand mascot.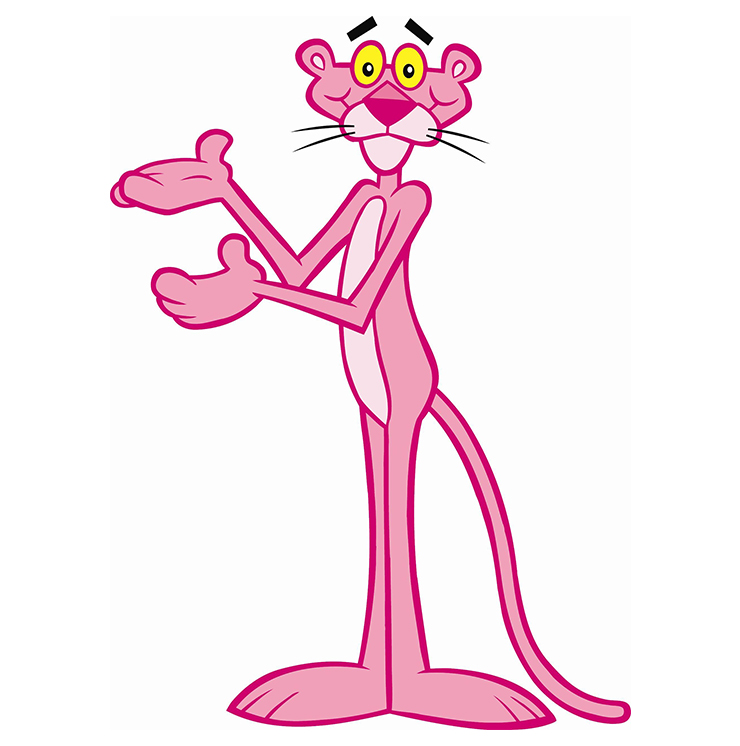 Image courtesy: https://bit.ly/2F8QdUh
People may not know what the logo of Owens Corning stands for at the first look, but they would surely recognize the Pink Panther.
The logic the company had is that an easily identifiable character not only makes a brand largely known to people, but it also forms a new idea about a business to its consumers. Eventually, the second factor turns the customers more interested in a business.
MetLife used the same tactics. It took Snoopy the dog from a comic book series Peanuts as its brand mascot.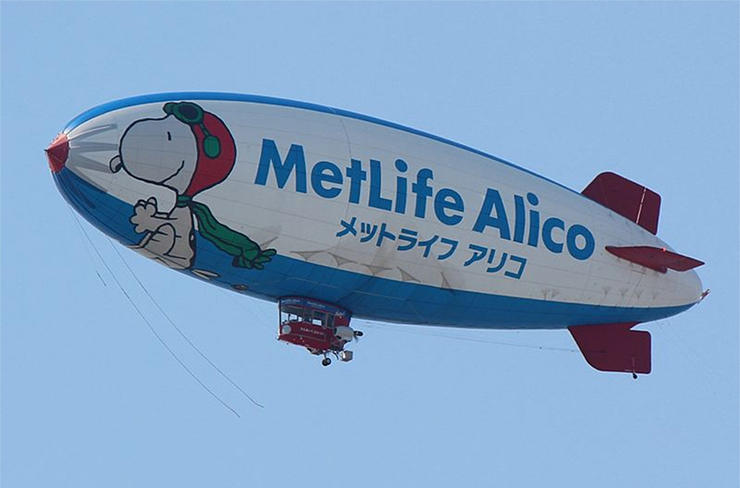 Image courtesy: https://bit.ly/2O2XxUg
…and the amazing news? The brand used Snoopy for a wowing 30 years!
The magic of using popular TV or comic book characters as mascots helps in forming a strong attachment between the customers and a business.
Mascots Emotionally Connect to Consumers…Logos Cannot Do It Always
Frankly speaking, humans are emotional beings and they'd surely like to feel an emotional connection with your brand if you want them to LOVE it.
Sadly, that isn't mostly done by logos.
Logos are limited to being an image and, perhaps, a message. Human beings may be informed by it but they aren't always influenced by it in an active level.
A mascot is livelier than a logo. It rather convinces your customers about the products and services you have for them. People are able to relate themselves to a mascot in an emotional level.
This thing, on the other hand, promotes the attribute, that matures afterwards in a steady trust of your customers on your business.
Read what a 2013 study has to say about this factor. It was published in the Journal of Marketing Management.
"Brand mascots reflect a deeply rooted human tendency to understand the world through anthropomorphic objects."    
Let's Speak about Themes and Mascots
Mascots work splendidly to offer a distinct theme to a brand. Although the logo does it, a mascot can enliven the theme more and more.
Another interesting factor is that a mascot makes your brand theme into a more functional tool for the use of your customers.
Look at the superhero vector of Captain Icon below.

Image courtesy: https://bit.ly/1j6N19M
This mascot, to which we all can associate a part of our existence (everyone's a superhero without a mask and a cape, right?), is used not only alongside the logo of the brand, but also in the website of the company.
The brand uses the head vector icon to make the mascot attributed more precisely.
The character is also used in various aspects of the website in different ways.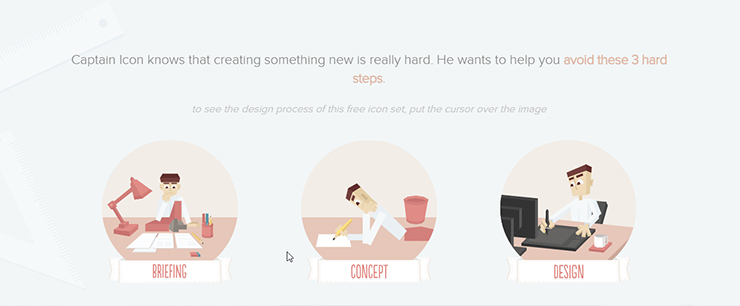 Image courtesy: https://bit.ly/1j6N19M
There you go! When you use a mascot in defining almost everything of your business, you help your company to gain a theme quite comprehensively and naturally.
If you have a mascot for your business, try to use it in the header, footer or the sidebar of your website.
For example, the subjective utilization of the mascot at the website header by the educational and awareness brand Sir John a Day from Canada is pretty ideal for you to draw some inspiration.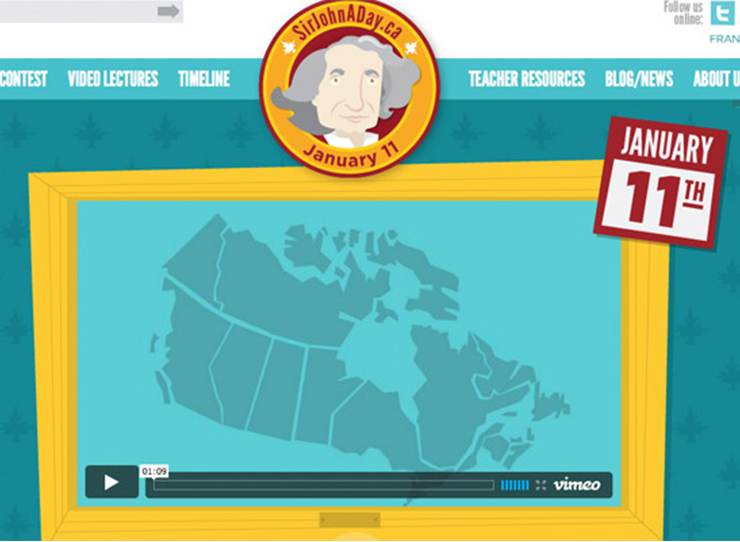 Image courtesy: https://bit.ly/2J6hGtz
For the footer mascot, the example from Silverback, a Mac usability testing software or app provider, proves to be the perfect work.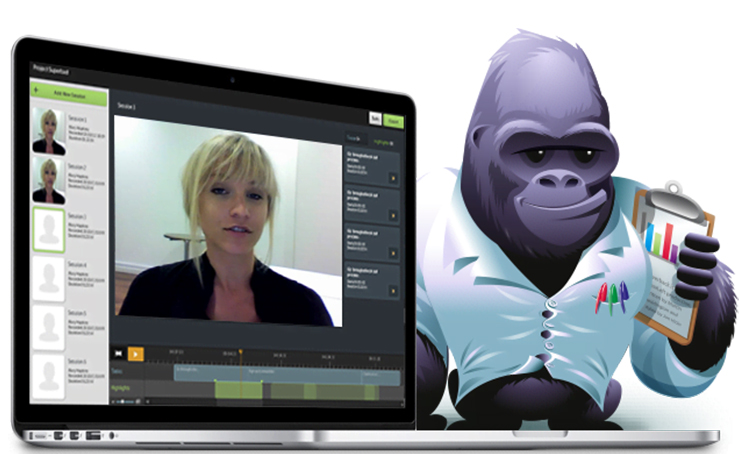 Image courtesy: https://bit.ly/2UwMHIz
For a more interesting influence, you can also use the mascot in the sidebars.
Your mascot should always be showcased in the social media and that's one of the rightest things to do if you want to expose your trade in an increased public level.
Look at how Gowalla (another social media) has used their cute mascot in their Twitter page.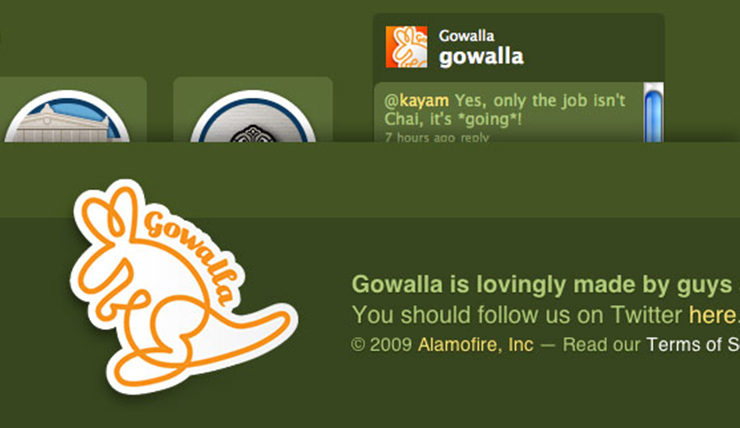 Image courtesy: https://bit.ly/2TMlRPi
Mascots Make Sure Customers Understand Product Benefits
Logos can do that…but not completely.
Your products and services can be of a varied range. Your logo isn't always able to propose to your consumers about the details of a product.
The mascot can do that effectively….especially through advertisement.
Let's take the Energizer Bunny for example.  It is the mascot of the Energizer Holdings Inc.
Its fascinating TV advertisement in the 1989 featured the Energizer Bunny. Scroll down to have a look at it.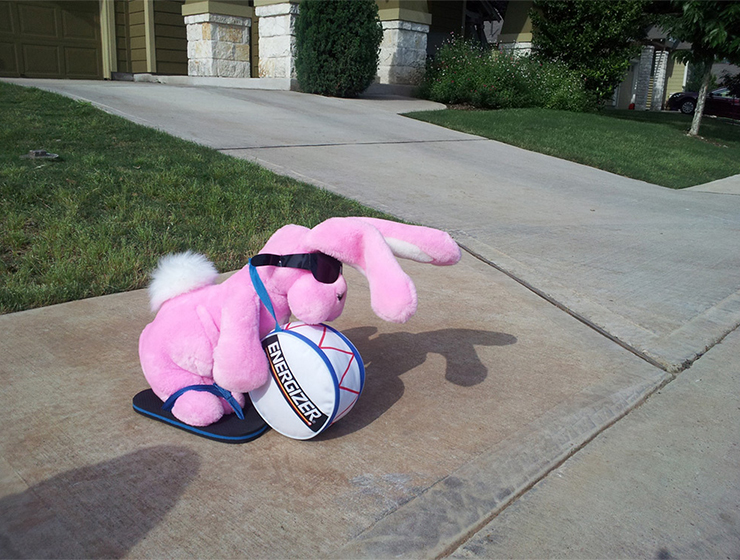 Image courtesy: https://bit.ly/2F6iASS
The advertisements were able to make people convinced that the energizer batteries doesn't run out and keep on performing at their best.
The bunny, pink, cute and eye-catching, is a metaphor that serves to signify the meaning of the nearly unending power of the batteries.
The brand experienced a 7% growth in their sales in 1992 thanks to the pink bunny.
For a clearer understanding, let's look at Kellogg's Rice Krispies mascots known as Snap, Crackle and Pop below: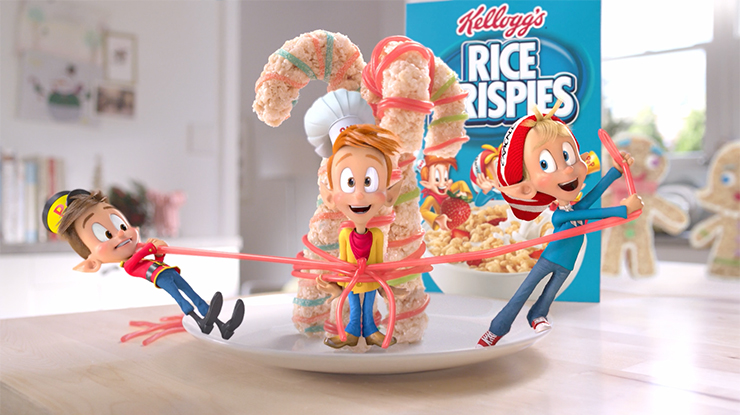 Image courtesy: https://bit.ly/2XUuarQ
The names also make sense (That's literature put to commercial use!).
Three of the names, Snap, Crackle and Pop, mimic the sound of crispy cereals that was the product of the brand.
Apart from that, you'd find a close relevance to the crispiness of the cereals when you'd find the mascots trying to listen to the crispy sound when milk is poured into the cereals.
In a way, these mascots are promoting the 'crispy' nature of the cereals when they are eaten.
This factor is obviously the USP of the product…
…and these 3 mascots are presenting it to the consumers.
Mascots Spreads the Brand name As Well
Often you may have thought that the logo alone can stand out to be the perfect element for representing your brand name in a public level.
Wait till you get to know about these two instances, which prove that a mascot can be as equally fruitful in spreading your business name or title.
The first instance comes from the home of AFLAC which means American Family Life Insurance Company. It is a small business inaugurated in 1955.
The company's target audience had a problem though. They couldn't remember the business name of the brand easily.
AFLAC authority identified that the name of the business closely resembles the sound 'quack-quack' when pronounced. Naturally, they used the duck as the brand mascot.
Results?
The name recognition of AFLAC reached a 91% higher rate than other, famous insurance companies like Metlife.
The AFLAC duck is the company's center of costs and all of the proceeds from the sale of the merchandise go to AFLAC Cancer Centre at the Children's Hospital in Atlanta.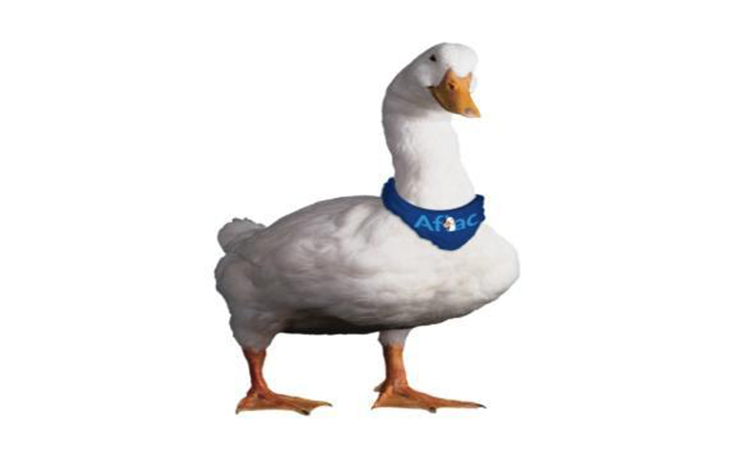 Image courtesy: https://bit.ly/2Hgj2jR
The story is the same for GEICO (Government Employees Insurance Company)
As you can understand, the said acronym sounds almost the same like the lizard Gecko. So, GEICO, following AFLAC took to use the gecko as its mascot to engage the target audience.
In 2000, the gecko (the mascot actually) started its journey through TV commercial ads.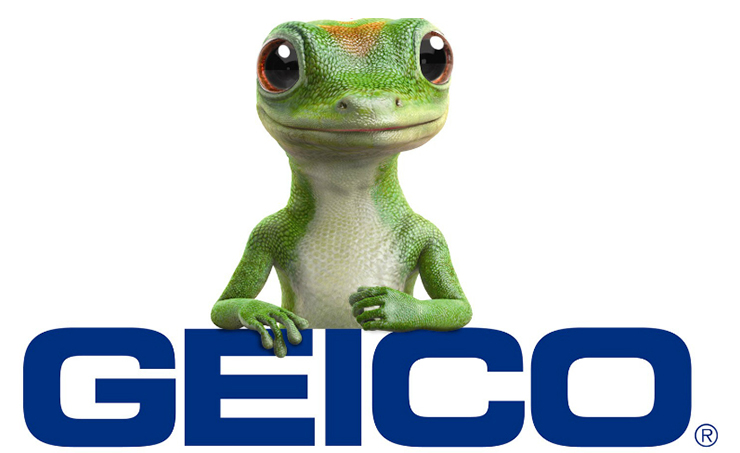 Image courtesy: https://bit.ly/2TM1h1y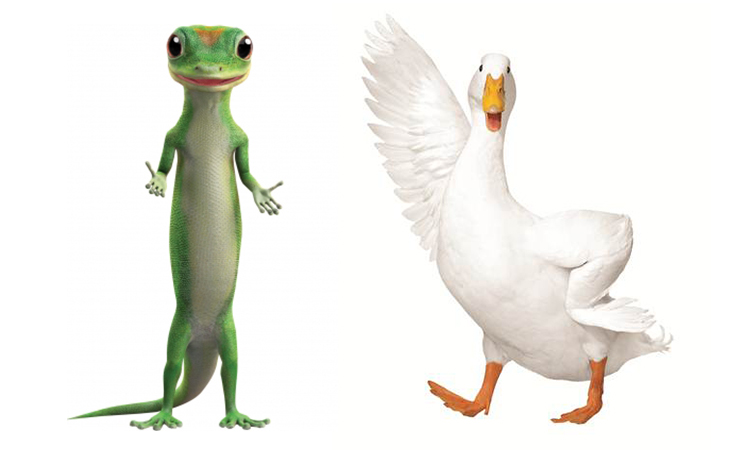 Image courtesy:https://bit.ly/2u30YAZ
To Conclude: You Can Design a Product after a Mascot
That makes it even more interesting for the customers.
Speaking of which, this blog will remain incomplete without Freddo the frog coming from the house of Cadbury.
The Freddo Chocolate Bar, i. e. the product is shaped like the mascot, which tempts the minds of its consumers.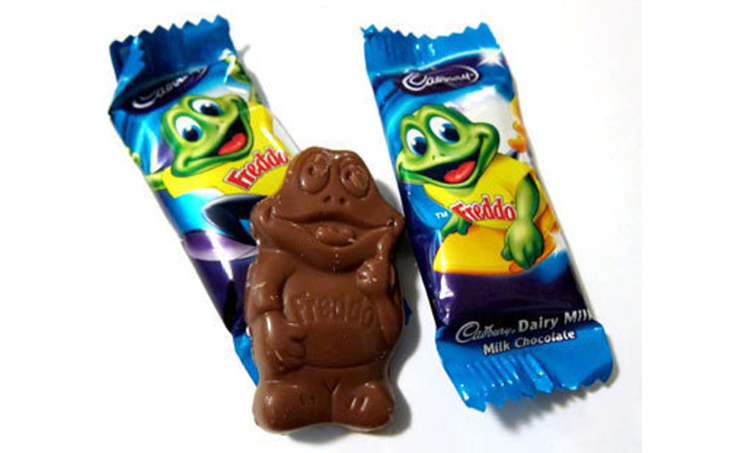 Image courtesy: https://bit.ly/2ETHILn
That is certainly a healthy business strategy!
The thing about a logo is that it always brings the company to the public. But, at times, it may merely serve as a message or an identity a company has at an initial level.
Not minimizing the presence of the logos, it can be said that mascots drive your consumers to the potential details of your business and it does so by psychological and emotional stimulation, which, in the human sense, is highly effective.
But,…
…you'll need some professional assistance in order to make your work the catchiest as well as the most effective at the same time.
The good thing about being professional is USING a tie-up with another professional brand to make a surprisingly unique result that actually works to sell the products or services of your business. Designing the best mascot needs the help of artists, i. e. professional graphic designers who have already made a remarkable influence in the market.
What if you get a bonus with it?
Wait! What's that?
There may be complications regarding a variety of payment options.
…and that possibly be quite a distraction in getting a good service.
What if you get a very flexible choice for payment? What if a professional graphic design service with a flat monthly fee comes in your attention? Well, we at www.digitalpolo.com cater to offer you exactly that combining our professional expertise with a really interesting flat monthly pay system where you don't have to worry about invoices and other sorts of consequences.
Time for you to open the doors of your business to mascots with quality graphic design solutions!
Which mascot do you have in mind?