Have you been trying to establish your business as a brand? It takes a lot of time and effort, I know. However, if done correctly, you can become an established brand in no time. So, what is the way to create a brand successfully? Well, obviously there are many methods. But one of the most effective methods is through 2D and 3D graphic designing.
You may have heard the term content marketing. You may have been thinking for all these years that content marketing is nothing but creating written content – blogs. While that is not incorrect, the area of content marketing is much more than writing and publishing blogs on your or on others' websites. Do you know that images and videos are also great pieces of content that you can publish on your website as well as on other websites?

Image courtesy: https://bit.ly/36ZA3Y6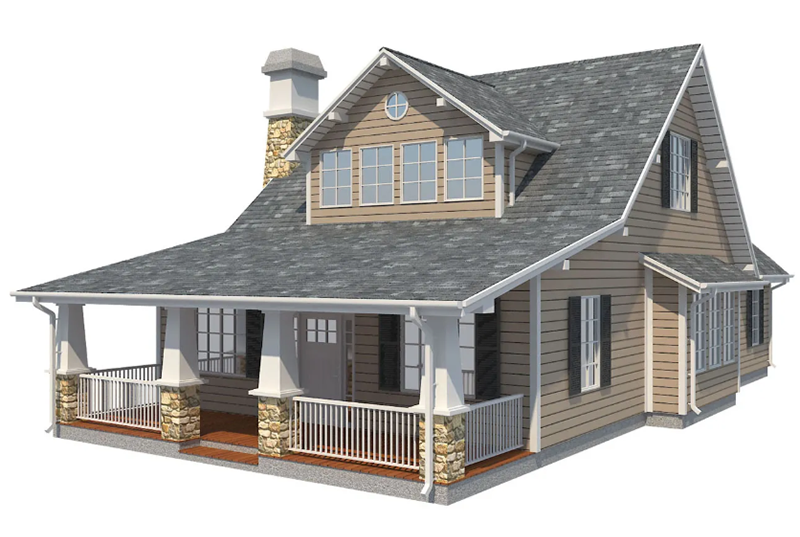 Image courtesy: https://bit.ly/2rZm1XZ
As you can see, the difference between 2D and 3D images is quite evident.
While videos are great for explaining what your service/product is about, not all videos work equally. Since we are talking about two-dimensional and three-dimensional graphic design, we will be focusing on both images and videos that you can create as per your business requirements. So, without further ado, let us get started about the 2D and 3D graphic design.
What are 2D and 3D graphics?
Both two-dimensional and three-dimensional designs are very different from each other. The process of creation and the result that we get to see from each of the designs are totally different. There is one easy way to explain the difference between two-dimensional and three-dimensional design. While the 2D designs have only width and height, a 3D design has three dimensions – width, height and depth.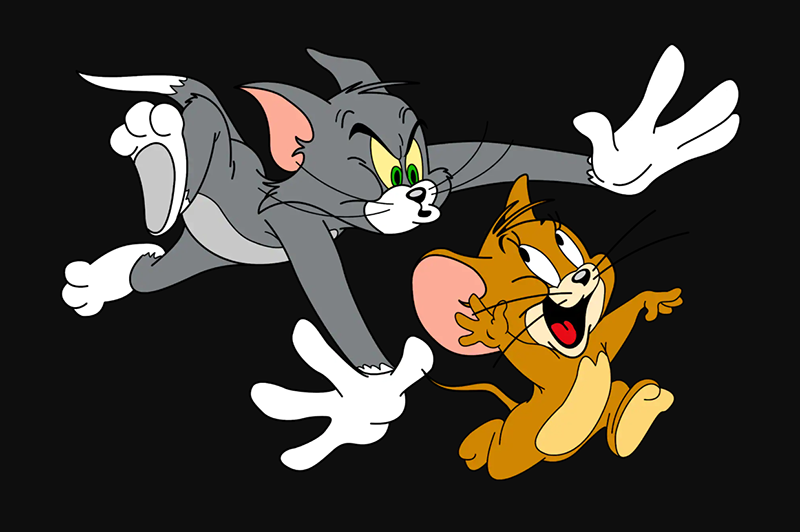 Image courtesy: https://bit.ly/34FFR7T
The cartoons that you have seen during growing up are the best examples of two-dimensional designs. The animated characters used to move and even looked realistic. But they were flat in design. As it is, the cat Tom and the mouse Jerry who were always running behind each another were simple 2D animations.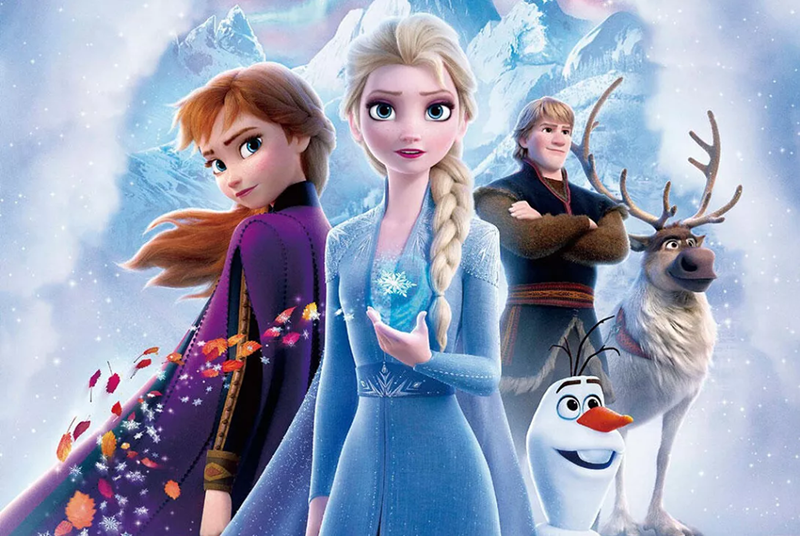 Image courtesy: https://cnet.co/2txv7vd
On the contrary to this simple art form, 3D is a much more difficult design to create. As I mentioned before, 3D design has depth in it. So, you have to keep in mind the lights, shadows, movements etc. You will be able to create the depth when you play with light and shadow and you make the movements right. And yes, it has been long enough that we have started getting used to 3D animations like Frozen.
Why do you need to use 2D or 3D graphic design in marketing?
Now, we are not here to talk about animation movies from Disney or Pixar, are we? Instead, our focus is on using two-dimensional and three-dimensional designs in our business. If you own a business, you might be thinking how to use these two types of designs in your business.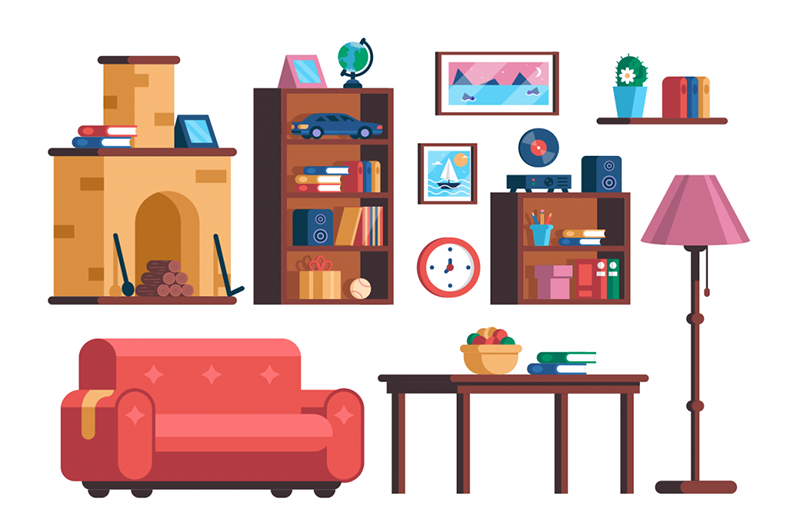 Image courtesy: https://bit.ly/2PIhfqE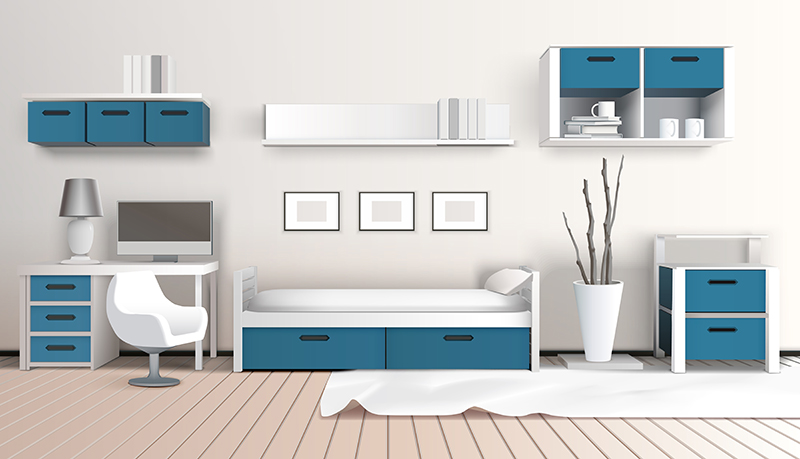 Whether you use 2D design or 3D design, using images makes you product or service way more memorable. There are different ways you can use 2D or 3D graphic design. You can create 3D characters that serve as your business mascot. You can also create 2D logo is necessary for any and every business.
2D vs. 3D graphic design for ecommerce websites:
Even though you can use 2D and 3D graphic design on any type of website, ecommerce website is the best example to discuss the use of these two types of designs. There are still many people who don't really enjoy shopping online. The reason is that online stores can't give you the feeling that the brick and mortar stores can give. Neither can you touch and feel the product that you want to buy nor can you check out every minute detail of the product. So, you basically have to depend on the images that are available on the ecommerce website.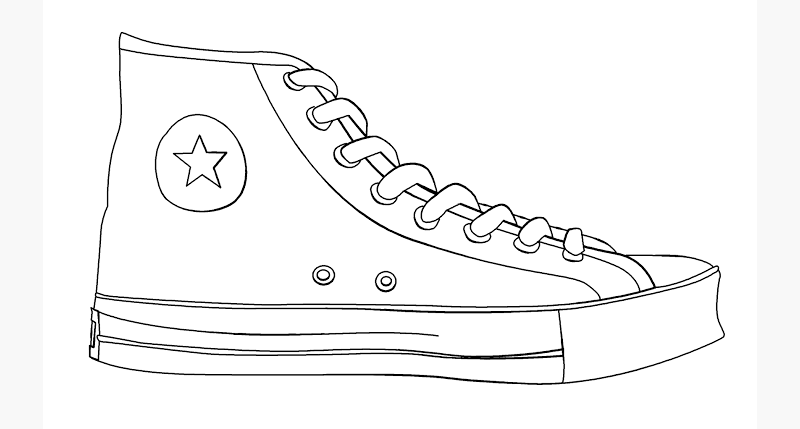 Image courtesy: https://bit.ly/2EIsPff
Now, it is obvious that the two-dimensional pictures don't create the best visualization of a product. Your customers won't be able to get a 360-degree view either. If they can't understand how the product looks, chances are they are not going to make the purchase.

On the contrary, imagine creating 3D images that give the customers the exact look of the actual product. Even though your customers won't be able to touch and feel the product, they will be able to see how it looks from different angles. This will immediately increase their engagement with the product and they will spend more time in studying the item. 3D images when used on ecommerce websites increase the scope of sales to a great extent.
Why 2D designs are good for your website?
Since the previous point explains that 3D designs give a more detailed description of the product, you might be thinking that you too have to use 3D images for your business. However, you shouldn't neglect the power that two-dimensional graphic design has.
The first thing that you should remember about 2D is that this type of design is time saving. 2D images are not only easier to create but these are also easy to analyze by viewers. Trust me when I say that two-dimensional designs are much flexible in comparison to three-dimensional designs. Two-dimensional images allow you to create the most accurate reproduction of the actual product. It is also more realistic than 3D designs.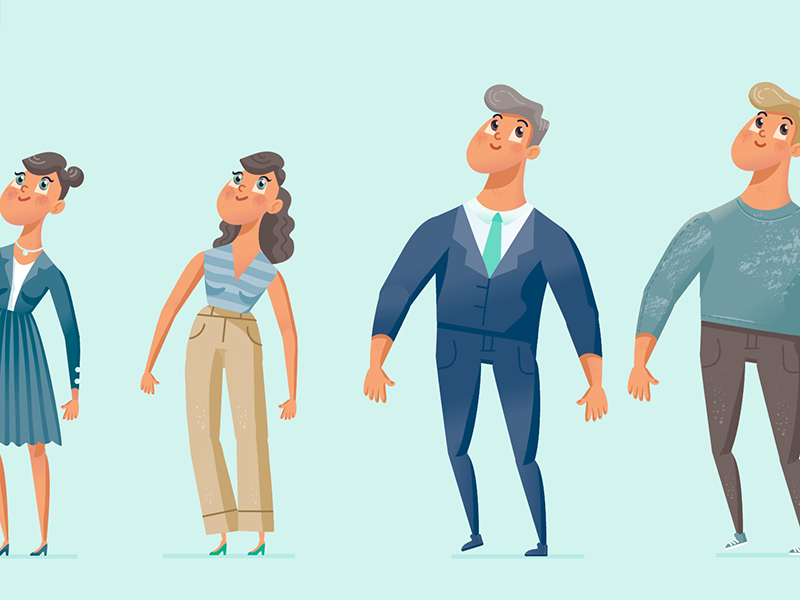 Image courtesy: https://bit.ly/2ZmcUNj
As you don't need to create a complicated design, you don't have to calculate as much as you need to do for three-dimensional designs. Less calculations result in less errors. Suppose you want to show how a piece of furniture will look from the front when it is finished. You don't need to show it in 360-degree view. You can simply create a 2D design of the piece of furniture and that's it. You can even change the dimensions of the piece of furniture from side to side given that each of the side you choose should have a 2D design.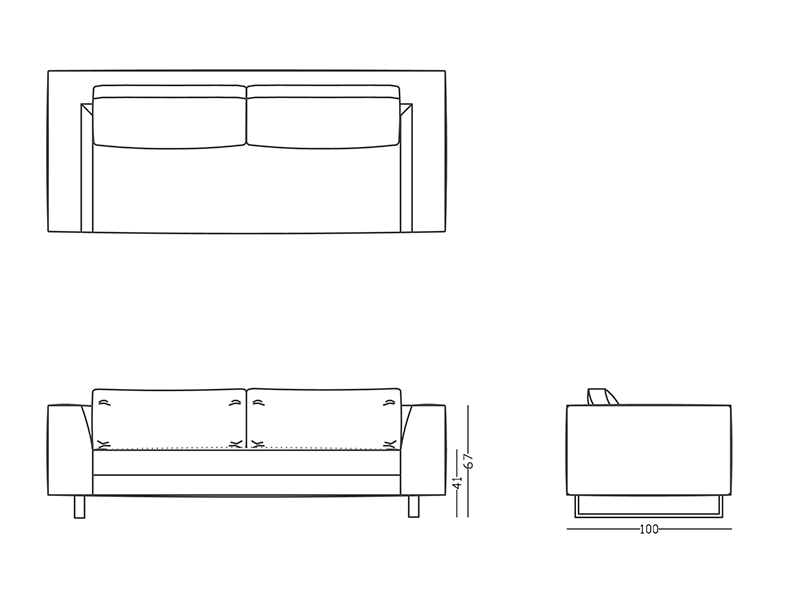 Image courtesy: https://bit.ly/2SeKiUA
You may have already understood that creating two-dimensional design is pretty cost-effective as it is easy to create. You don't need to invest much time to create this type of design. You can even create 2D motion picture without much complications. Two-dimensional designs are ideal for you if you want to create a simple image of your product. You can even add a touch of humor in your 2D design. 2D animation videos are great for establishing a connection between you and your target audience.
You can see the video below. This shows how you can turn an infographics into a simple and engaging video with the help of 2D animation.

Why do you need to use 3D design on your website?
If you want to create a holistic design that includes the 360-degree view of the product that you want to show, the best type of design is 3D design. Suppose you are in architectural industry and you need to show how a building will look. The best way to show the details is through 3D designs.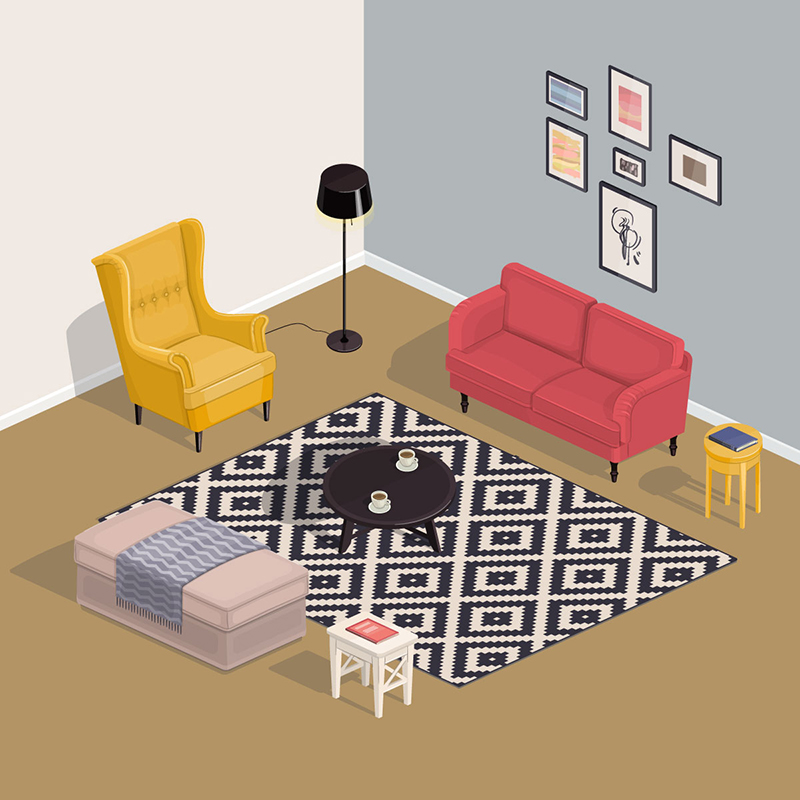 If you are planning to create animation, 3D is obviously a much better choice for you. Even though you can create a video on 2D successfully (as you can see from the example above), three-dimensional videos allow you to add more dimensions. More dimensions mean you can show more objects or characters that are difficult to show on a two-dimensional video. However, 3D designs take time to make. A lot of details go into creating the design and hence, the turnaround time is longer than 2D animation.
If you have enough time to spare and the budget to invest in creating designs, I would suggest you to invest in making three-dimensional design. While 2D design can provide you a straightforward look of your product, 3D design allows you to challenge your own brand's limit. The more realistic the design is the better it will engage your target audience. If you want to show the minute details, from the shadows to the textures on the product, nothing can beat 3D design.
Let me explain it to you with an example. Suppose you want to sell laptops online. Now, you can click a few pictures of the laptop from different angles and put that on your website. The photos should be high in quality so that people can check out the USB ports and the keypad and every other detail. Besides, you also need to make sure that there are enough photos to give an overall view of the laptop. The high resolution of the images may make your website slow. And you already know what slow websites can do, right?
Instead of using multiple photos, you can create one single 3D animation. The animation will not only have a realistic look but it will also shows all the details that you want to show. As you already know, 3D animation can even rotate 360-degrees to give your target audience a complete look of the laptop that you are selling.
Check out the beautiful 3D animation video below.

Even though it is not about selling something, you can definitely see that the characters look so realistic.
You can check out this video below that shows how 3D animation motion graphics can be merged with real images to create an amazing realistic 3D video.

I know that creating 3D design can be costly. But the cost is worth. Especially because once you create the design, it is easy to edit and make changes. It is much easier to analyze certain procedures if it is explained through 3D animation.
How do you decide whether to choose 2D or 3D design?
Whether you should use 2D animation or 3D animation depends on the type of business you own and the type of marketing you want to do for your business. Study your own business needs to understand what you need the most. You can also have a chat with a graphic design company that has idea on what approach you can take.
Some of you may not have enough time and budget to invest in 3D design. And yet, you may want something that is more realistic than 2D and that conveys your message in a better way. In that case, you can go for mixing and merging. You can use both 2D and 3D design. If you don't have the budget to create 3D animation, you can use 2.5D animation as well. 2.5 dimension means you use 2D images and give them a 3D effect. The video below will explain it better than I will.

This works perfectly for you if you want to create an engaging video without investing the cost and time that is required for creating 3D animation. You can see how you can use this type of animation for commercials as well.

Conclusion:
Animation is one of the most effective ways to engage your target audience. It is much easier to communicate exactly what you want to inform people. Besides, as I mentioned before, animation can actually make a lasting impression on the viewers. However, you have to keep in mind that the animation that you create should not be overpowering. The motto of the 2D or 3D design should be to show what your product or service is. It is not about what the animation is.
The best idea is to collaborate with a graphic design company such as Digital Polo. The company will have skilled graphic designers who have experience in creating 2D and 3D designs. The designers can guide you in understanding which types of designs are good for your brand. And they will also create an animation video that will engage the audience without taking away their attention from your brand. There are many other design services that you can choose from depending on your design requirements. The price plans are also created keeping your requirements in mind.