You reading this tells me that you own a business or you're planning to start one. And if I'm not wrong, you might be struggling to maximize your profit. Well, fret not! You've landed on the right page to make things right.
First, let me tell you, there are countless misconceptions between branding and marketing. Both are as different as apples and oranges. Yeah, I know, it's hard to digest!
While marketing is important for your business, branding should be treated as one of the building blocks of your company. Your customers, as well as your competitors, will identify and remember you through your branding impression. Hence, you can say that branding is the first step to building trust among your customers. Let's look at a few things that branding entails to.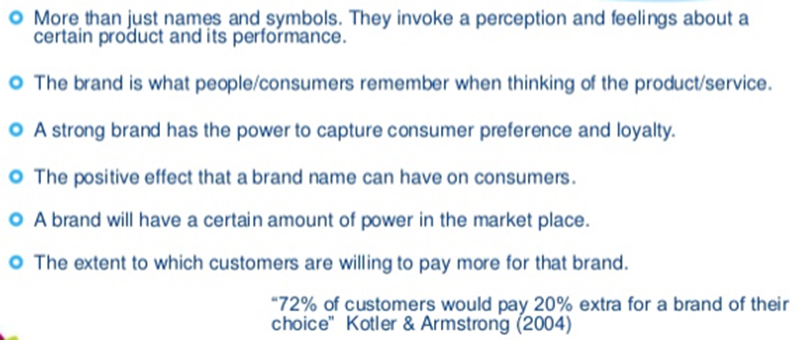 Now, as you want to use branding to create a favorable impression of your business, having an effective branding strategy is a must. Take my suggestion and forget about the size of your business. From a small enterprise to a large establishment, useful branding strategies can change the game for you.
To get started, creating a logo and brand design will distinguish you among the crowd of similar companies. Your aim should be to become trustworthy as a brand among your customers and target audience. And only a brand logo can leave a lasting impression of your brand among your customers.
Correct me if I'm wrong, you are now getting ready to make your own logo using those free tools available online. While these tools may be easy to use, they don't offer a unique logo that you can get from a professional.
And if you're still not convinced of taking professional help, here I am presenting 15 ways you can maximize your profit through a digital marketing agency.
Before getting started, I just want to make one thing clear. Do your research before you invest in a professional brand designing company. Why? While good design is all you need, a bad design can cost you big time.
So, let's get started:
1. Creativity
When someone looks for your company, their first point of interaction is your business logo design. And even though your logo doesn't trade directly, it creates the first imprint on your potential clients. Therefore, you would want a logo that is creatively made and looks unique.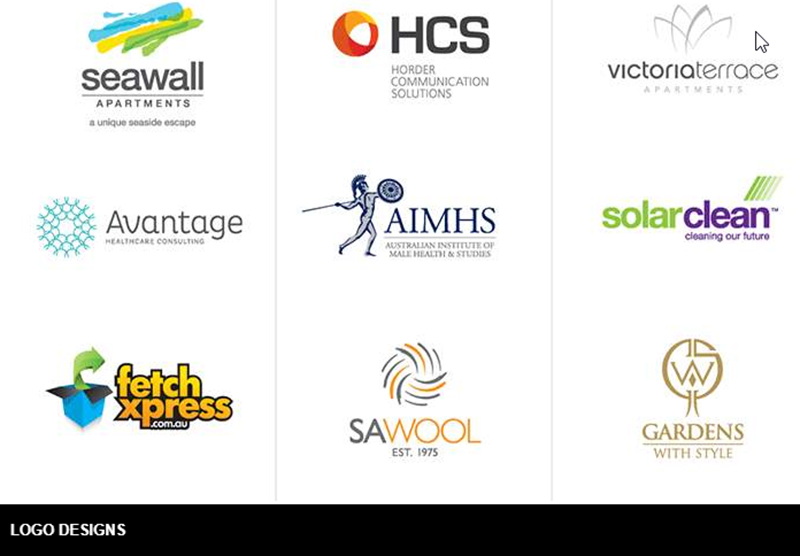 Take a look at these logo designs. These logos are creative and they represent the individual brands effectively.
Often when you create a logo using the free tools, it lacks the creative touch that a digital marketing company can provide you. Now you may ask why it is so. Well, the free tools have more or less similar designs for you to choose from. Hence, there is no new idea to explore.
On the contrary, when you hire an agency for creating your brand design, the company comes up with designs that are creatively made. The company concentrates on the visual aspect of your business, better understands your requirement, and comes up with better design deliveries due to their experience and expertise.
2. Authenticity
Do you know that more than 50% of the small enterprises fail to survive the first four years? However, don't hesitate to start a business after taking a look at the statistics. Rather, you should be better prepared for a long road ahead. One of the key elements to ensure your survival is to create an authentic brand design. Authenticity not only creates a trustworthy relationship among you and your customers but it also ensures that you engage your audience effectively. The more genuine your brand logo is, the more credible your brand becomes.
There are many companies that don't need their names to be spelled out. Why? The answer is simple. Their logos speak for them. The logos of such companies are authentic and when people see the logo, they feel a sense of belief. Let's take a look at some such logos: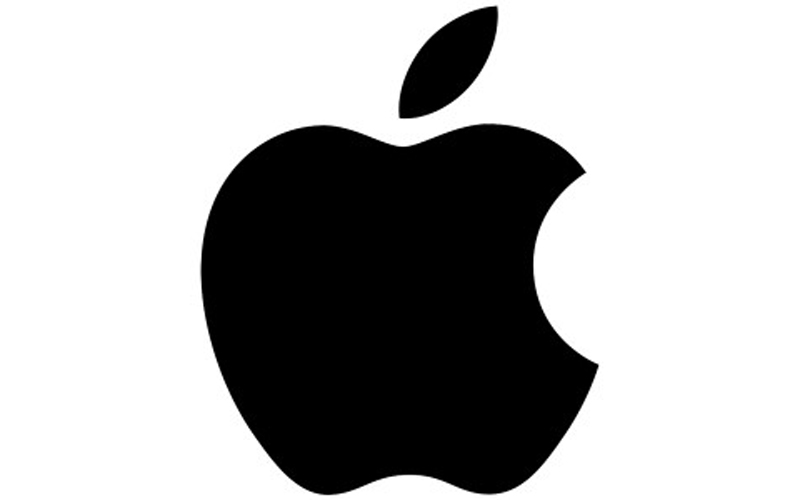 There's no need to point out whose logo this is! The bitten apple represents the company that ranks as one of the top 10 technology companies in the world.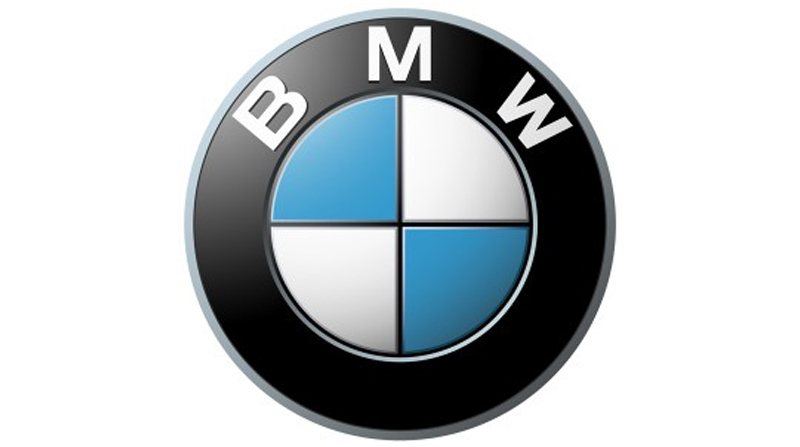 BMW is yet another brand that has crossed the geographical boundaries. The brand logo instills trust and admiration among its customers worldwide.
Do you get my point now? The authenticity of your brand design depicts that you value genuineness. Your target audience will appreciate your integrity and patronize your brand.
3. Consistency
Have you heard about brand consistency? I bet you have. But have you paid attention to these two words? Maybe not enough! Consistency is the key to success in every aspect of life. Then how can it be different when it comes to business?
So, the question is how your brand design can help you to maintain consistency. Let me explain.
Have you noticed Coca-Cola ask its target audience to purchase its products? Or does Chanel try to push sell when you visit the store?
No right?
Why?
Why don't these brands ASK you to buy from then? They don't because when you see the logos of these brands, you're convinced about the consistent quality of their products. Their brand design has become synonymous to their product experience. And that's why you purchase what you have to without the need of them to ask.

Image courtesy: https://bit.ly/2Ylf6Ta
This is the POWER that we are looking for from the logo of your brand. Use the logo consistently across different channels such as email signature, website, business card, social media etc. When your potential clients recognize a logo and realize its consistency, they trust you more than ever. Take a look at this example below:

While the above image is the Facebook page of the company, the image below shows the homepage of its website.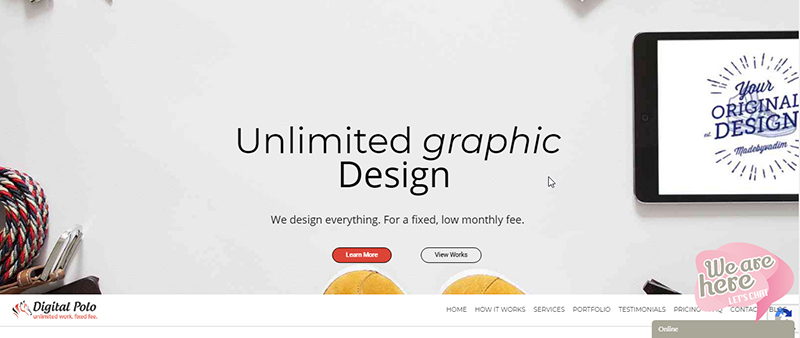 See, how the company has maintained consistency in its logo across different platforms.
4. Intelligent design
Now that you already know the importance of having a brand design, you should focus on creating it intelligently. Unlike the free tools, the brand design companies direct their knowledge towards creating a logo for your business. They dive into the details of your business and come up with some intelligent designs that represent your specific brand.
Let me share an experience with you all. Once I was doing some online research and I came across a logo-book of Stadt Brühl. I noticed that there's a logo on the page that was designed by the famous designer Aton Stankowski in 1971. Take a look at the logo: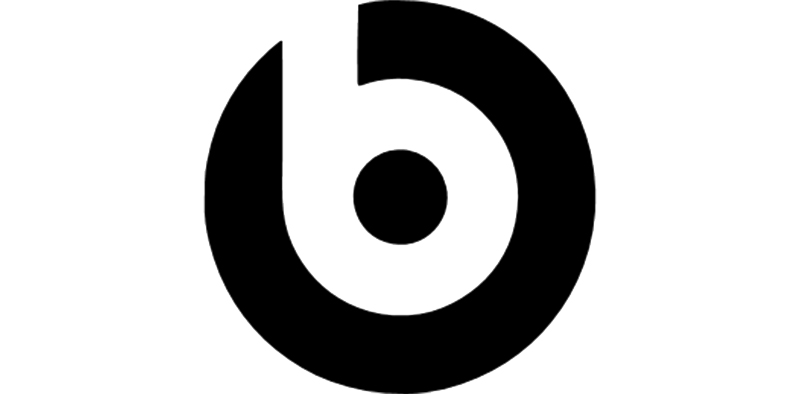 Have you seen the image somewhere else? I had the same feeling when I saw the logo for the first time. It has an uncanny resemblance with the logo of Beats. Don't you believe me? Take a look then: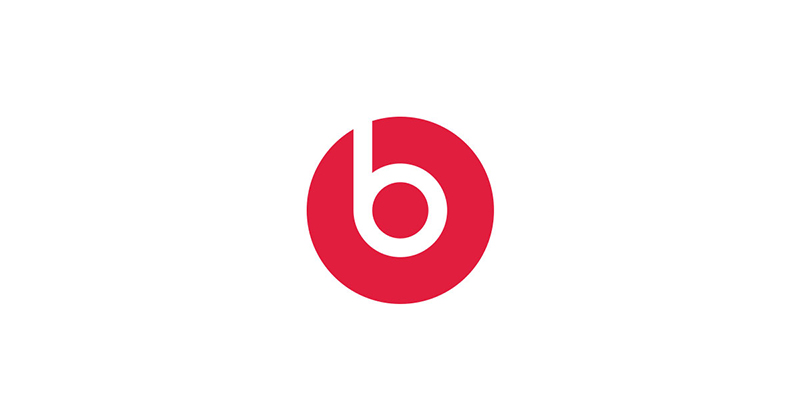 Image courtesy: https://beats.is/2EHBteJ
Even though it is said that the logo is inspired by Aton Stankowski's design, the similarity turns me off slightly. And that's why I emphasize on doing proper research before creating a logo. If you want to have an intelligent design, you must conduct thorough research. Hiring a logo designing agency ensures that the experts find out the strength of your business and reflect that on the design.
There's no harm in being inspired by someone else's design. But if I were in your place, I would not want the inspiration to take over my style. Knowing the psychology of your target audience is yet another important aspect of creating an intelligent design. Professional logo makers know how to play with the colors, which sets your brand design apart. Besides, your business logo should be apt to be used on your website as well as a business card to maintain the reliability of your business.
5. Knowledge, experience, and skill
Sir Francis Bacon first uttered the proverb, "Knowledge is power." And now, we all know that it can't get any truer.
All of us want the best for ourselves. So, why should it differ for your business? Don't you want a top-notch design for your brand? Of course, you do. Then why would you want to experiment while creating the brand design of your business?
Most of the branding agencies have a number of experienced and skilled designers. Therefore, when you hire such a company, you make sure that you get the outcome from skilled veteran designers.
Why is it important to have experience when you can build a logo using the free tools? Only an experienced designer will know how to give your logo a professional touch. Knowledge about designing helps in using the correct resources for the logo. They use the right tools that can offer you an impeccable design.
You don't want your logo to look too amateurish, do you? If your logo looks unprofessional, your potential clients may not be interested in your business at all. For instance, check out these couple of logos.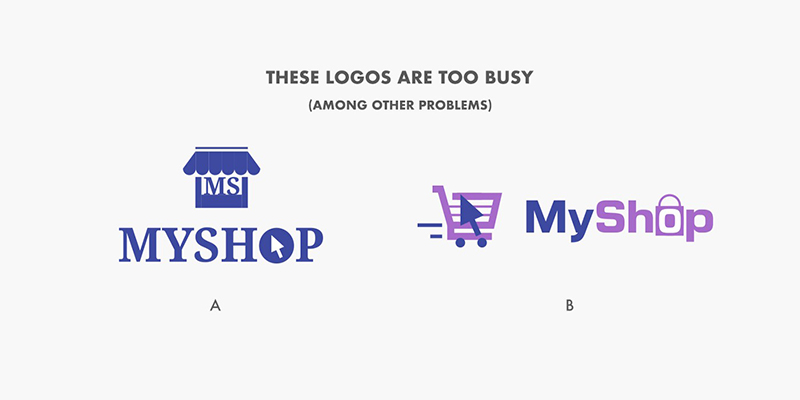 Do you notice how the logos look too clumsy? Both the logos have too much going on and none of these will scale well either. You have to understand that your logo is the first thing that your target audience will come across. And if you want to make a lasting effect on them, you should aim to design a logo that becomes the building block for your business.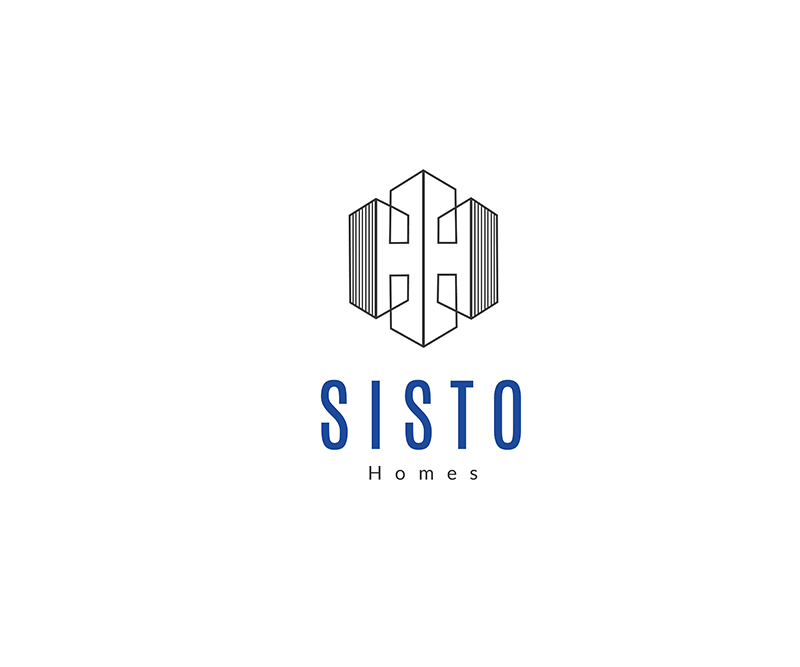 This is a logo made by proficient designers. Do you see the difference? It's possible only when your brand design reflects professionalism. And that is possible only when you hire a business logo design agency that has experienced and skilled creators.
6. Strategic balance
Yes, you read it right. Strategic balance is what I'm talking about.
So, what did you think? Is having a brand design enough for your business to see growth? Sorry to pop your bubble. It is not!
You should consider having a logo that is relevant to your brand and expresses your brand image effectively. Your logo should be able to create a strategic balance between your product or service and your customers.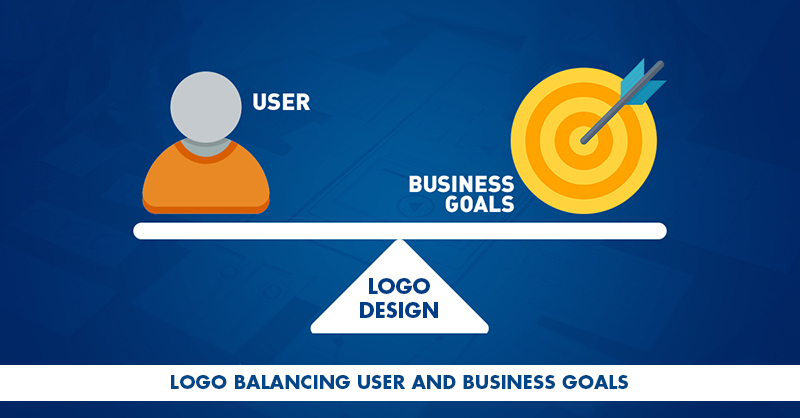 You may have an idea that seems brilliant to you. However, the same idea may not inspire your customers. But the brand marketing company that you hire will make sure that your business maintains the balance and you're able to attain your business goals. When you leave the specialized work on the people who are skilled to handle strategic balance, you get an awesome result. Furthermore, you can invest your time in something more productive as well.
7. Easy to communicate
"Communication with the design agency!" How can that improve my ROI?" Yes, yes I know. Many of you are already raising your eyebrows.
When you want to earn extra money by creating your business logo design, you need your mission and vision to reflect on the design. And how will the agency understand your requirement? It's through proper communication and nothing else. No matter what means of communication you use, the key here is to convey what you need successfully.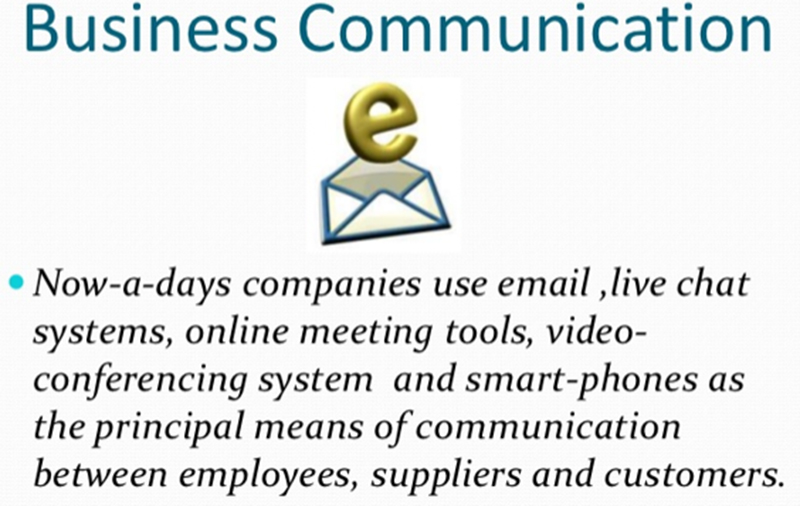 If it's easier to communicate your goal to the branding company, your job is done in less time. It reflects on your ROI. It's truly that simple. Being experienced in the field of designing, the project managers grasp your requirement fast. They convey it to the expert designers who create the logo just as you want it to be. The agencies follow a proper process to make sure that you get what you want. Even if you need to incorporate changes in the design, easy communication makes it done quickly.
8. Full attention
Suppose you are speaking to someone and the person isn't paying attention to what you say. Would you like it? At least for me, the answer would be a big NO. Then why should it be different when you want to create a logo for your business?
Irrespective of the size or the age of your business, everything related to your business is important to you. Therefore, when it comes to creating a logo, you should expect full consideration. Only a company that excels in designing and branding can offer you such attention.
If you look at the logo below, you'll notice how detailed the logo is. It clearly reflects that the agency which created this logo had paid full attention and come up with such an outstanding design.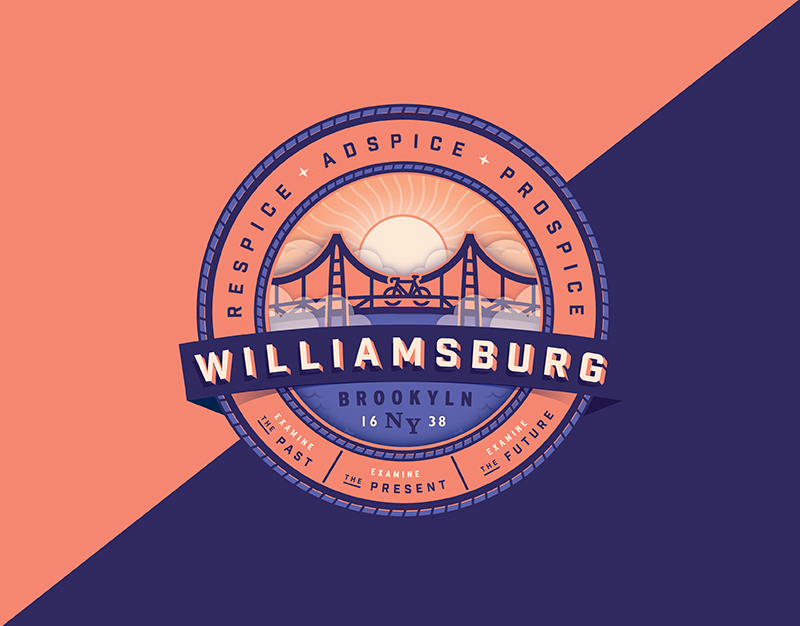 Image courtesy: https://bit.ly/2Ylf6Ta
Attention crisis can lead to missing details that you require. However, a logo design company has expert designers who are attentive to the minutest details. Even if the workload is high, agencies won't compromise in quality because that's what determines their success. Hence, you can be assured that you've left your logo design in good hands.
9. Fast delivery
You can search "What to look for when hiring a branding agency?" on your search engine. While there will be countless results on that, none will emphasize focusing on fast delivery. No, I don't recommend pressurizing the company to deliver fast. I'd rather like a company that offers fast delivery as a part of its service. And why shouldn't you focus on fast delivery? When you're investing money to get a logo that will help you to make more money, a delayed delivery doesn't serve the purpose at all!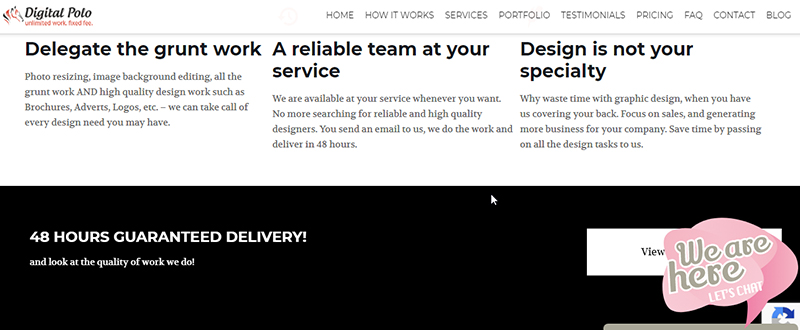 There are such companies that offer a specific timeframe within which they deliver your work. An agency has a number of pro designers. As soon as you communicate your requirements, the designers start working on them. And in almost no time you get what you want.
Actually, the agencies work with different clients. So, they have a clear idea of what works well. While you may want to experiment with your brand design, the design company may identify the flaws in your design. The trained designers save time and offer fast delivery because they have thorough knowledge about what they do.
10. High-quality work
I've already told this a million times before and here I go again. Your logo is the first identity of your business. There's simply no point in settling with a mediocre design, let alone be a low-quality work. And that is the reason you should hire an agency that has expertise in this field.
Now, when I say high-quality, I don't mean high resolution. What I mean is the work should reflect quality when you see it. It should appear that proper effort has gone in while creating the logo. The professional agencies find out about your company and your target audience. They also conduct market research on your competitors before making your brand design. The end result is the high-quality design that you've expected.

A design looks high in quality when the colors, shapes, patterns, fonts, spacing etc. are used correctly. Use of the photos or creating too much effect within a logo can also prove to be a failure. Therefore, no matter how stiff your budget is, depending on a professional designing company is the best thing that you can do for making more money out of your business.
11. Future-oriented business perspective
Having a clear business perspective is very important for your business to thrive. Most of us start a business just because we have an idea that we think will be successful. And that's why many businesses fail. However, only a few of us have a future-oriented business perspective. Now, when you want a logo to represent your business, you would definitely want it to have the same futuristic perspective.
By futuristic design, I don't mean that the logo has to look like it is part of a sci-fi movie! What I want to stress on is that it should succeed in the digitally evolving world. We are in an era where miniaturization is the growing trend. Hence, your logo should be visible and should be comprehensible even in the tiniest device that may not have hit the market yet. Hiring an agency ensures the same.  The reason is that professional designers have access to the right tools that are required to create a design that will survive through time.
12. Proper networking
You can't conduct businesses if you fail to establish proper networking. Previously, networking would refer to connecting with the clients via your sales and marketing team. However, now networking is done via digital channels. And what is it that represents you in these digital channels? Yes, you're right. Your logo does.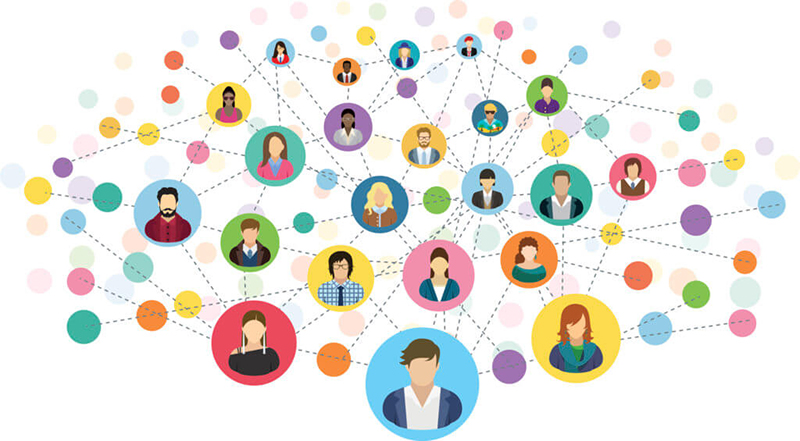 What are these digital channels? Apart from print media, you can leverage emails, social media platforms, visual media etc. to start proper networking. Remember that whatever you choose to share in these digital platforms, it will reflect on your brand.
And here comes the branding agencies at your aid. Why? It is because these agencies have experts who know how to create your brand design so that it survives in the multifaceted market. The credibility of your brand increases and you get better recognition. Above all, you are able to reach a huge number of audiences. On one hand, you approach directly to some people. On the other, some of these people share or recommend your brand to others. And the process goes on. Surprising, isn't it? All of these start with a simple logo design!
13. Cost-effective
Yes, you read it right. Hiring an agency to create a logo for you is actually cost-effective. Don't you believe me? Okay. Let's put it straight then.
What would you do if you don't hire a designing company? There are two options. You either let some freelancer do the work or you may hire people within your own company to create the design.
If you hire a freelancer, there's simply no guarantee that you'll get what you're looking for. You may achieve a good design given the fact that the designer is good and an expert. But how would you know that? Therefore, it can be a huge risk. If you hire employees for designing in your own company, it will incur additional expenses.
On the contrary, hiring a company that is dedicated to creating designs and already has a workforce who is trained to create logo designs is more cost-effective. You neither have to look after the process nor do you need to worry about experiencing risk.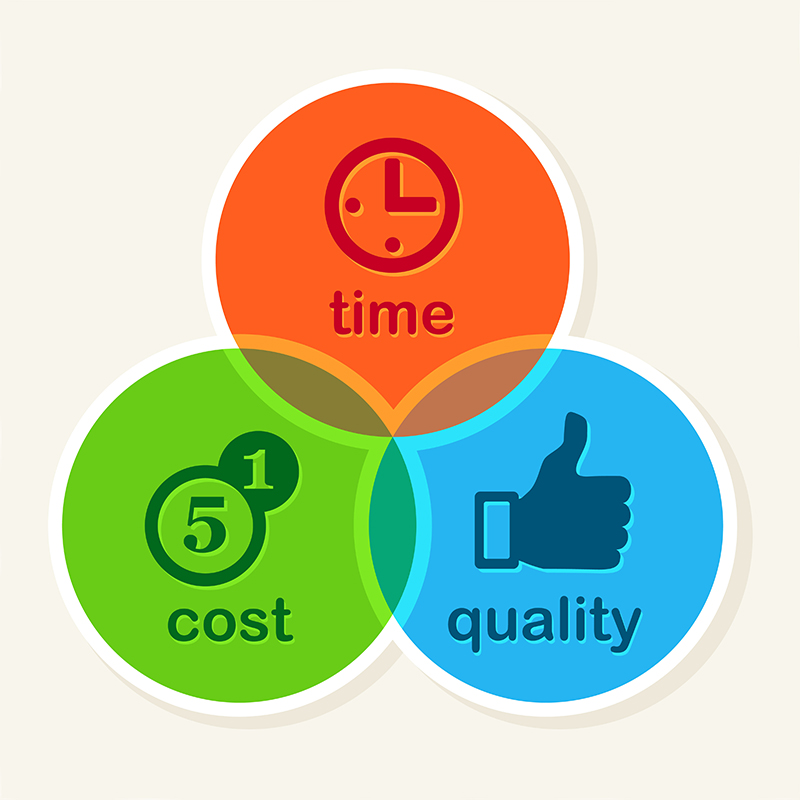 If you ask me, I would say that efficiency is matters the most. The branding agencies have proficient employees who can offer you fast delivery. Even if you have any queries regarding the work, these companies have the right people who can provide you with an answer. Besides, don't you want your money to be spent in a creative way? The specialized companies can actually offer result even if you're on a shoestring budget.
14. Reliable track record
One of the biggest reasons that I think you should hire a specific branding company is that you can measure the track record of the company. You can go through the website of the agency and check out how many projects it has finished and how many clients it has dealt with.

If you want, you can dive in even deeper. Look into the testimonials shared by the satisfied clients on the company website. If the company has offered some outstanding designs, the clients may even recommend the service.
Even if the agency is small, it may have a concentrated number of talented people who have successfully created many brand designs. You can be assured that you've left the work in good hands. The point is that when you hire a logo agency to make more money, you actually know that a creative-bunch is in-charge of your brand designing.
However, I want to make one thing clear. The feedback and ratings provided by the customers may give you just an idea about the success rate of a specific agency. It's pointless to mention that you have to conduct research from your end before you invest.
Conclusion
One thing that I have learned the hard way is that marketing is something that you shouldn't take for granted. You need to have a dedicated team to handle marketing. And that's why I emphasize on hiring a brand design agency for your firm irrespective of its size. If you really want to earn more money, you have to make yourself visible and identifiable to more and more people. And a branding agency can make that possible for you.
So, I hope that you won't need any more reasons to convince yourself that outsourcing can help you in making more money.  Do you think that hiring an agency can help you in any other way as well? Comment below to share your take on this.
Hope to talk to you soon. Until then, cheerio!