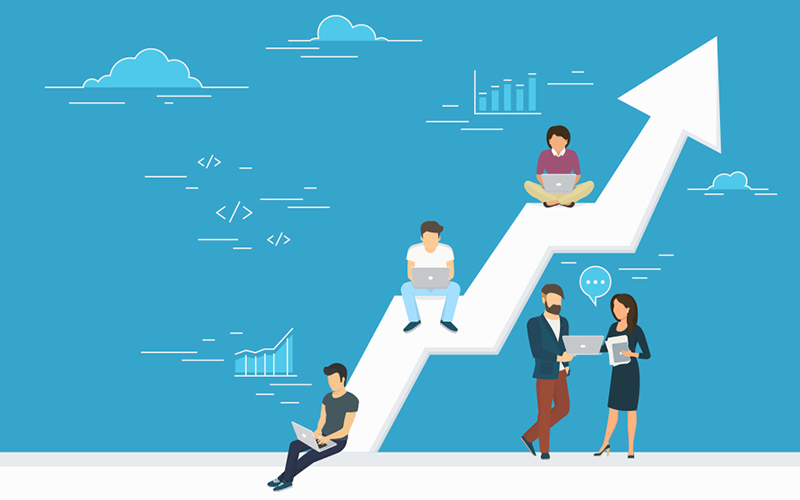 Image courtesy: https://bit.ly/2XwSXVq
Often to generate an increase in revenue, companies direct their focus on conventional methods such as raising their prices or increasing the number of their customers. Not denying that these don't work. They are very effective methods indeed, but they are not the only way to give your brand's net worth and sales a major boost.
There's a simpler way out. One that does not require much investment but can have a major impact on your sales! And as you can tell from the title you just read on top – its graphic design. But not graphic design from any Tom, Dick or Harry company. From Digital Polo only!
Over the course of the decade of our existence, we have helped several of our clients witness a significant increase in their net worth and sales. How have we managed to do that? There's a science to it.
Allow us to tell you how Digital Polo is the secret weapon you need to increase your net worth and sales-
We can help you increase the perceived value of your brand and its products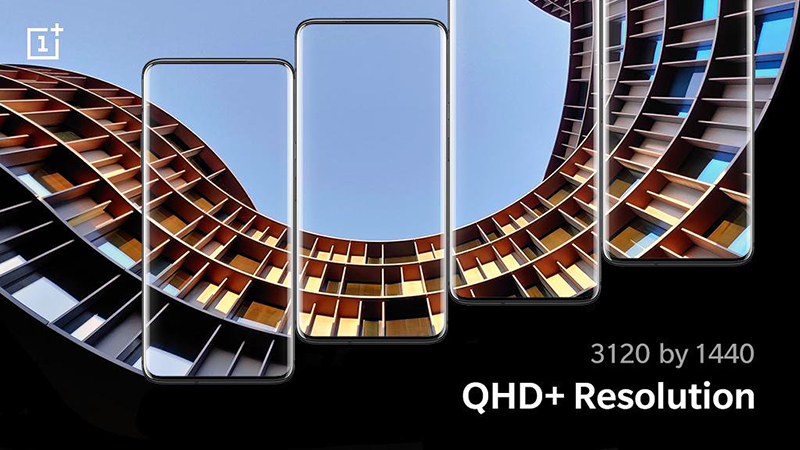 Image courtesy: https://bit.ly/2XzzJyh
It's true that as long as your brand offers real value, it will do well in the market. But it won't do amazingly well till you manage to increase your brand's perceived value. A great way to do that is to focus on designs of the promo material for your company. Good visuals sell. If statistics are anything to go by, a whopping 75% online shoppers say that the pictures of the products they see on e-commerce sites greatly influence their decision to shop.
To put it simply, you cannot ignore the visuals even if your product is intrinsically great. Perceptions matter. Especially those of your target consumer base. Take the famous phone brand, OnePlus for example. They initially started out as brand whose goal was to sell flagship phone specs at much lesser than flagship prices. Through years of similar branding, they've finally come at a stage where they can offer their own flagship device at premium prices! It's their marketing strategy that helped them reach a stage where they could compete with the likes of Samsung and Apple.
We have helped countless of our clients take their product and promo visuals up a notch by editing and polishing their product pictures to perfection. We've also helped design impact-creating promo materials for them so that the perceived value of their products increase manifold. This has led to a surge in sales for the products of the clients we deal with. So if you want to escalate the perceived value of your brand and products along with its sales, you know who to contact!
We can take your social media game to the next level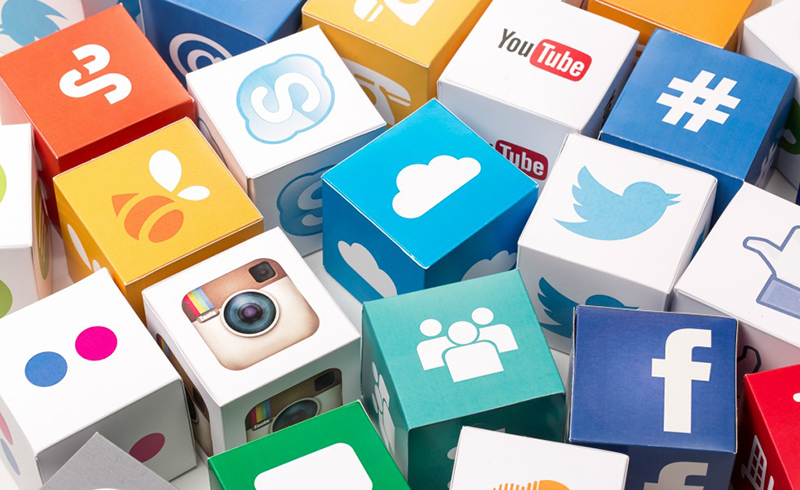 Image courtesy: https://bit.ly/2RPKozT
Social media is a constructive and powerful that can soon turn destructive for your brand if you don't use it the right way. And by that we don't just mean putting out the wrong content. Not posting any content at all or not having an active social media presence can pretty much have a damaging impact on the reputation of your brand. Take a look at these stats first to know how important social media is for your brand-

Source links-
https://www.marketingsherpa.com/article/chart/demographics-why-customer-follow-brands-social-media
https://www.getambassador.com/blog/social-customer-service-infographic
https://www.smartinsights.com/customer-relationship-management/customer-service-and-support/rise-social-media-customer-care/
https://www.statista.com/topics/2478/mobile-social-networks/
https://blog.hubspot.com/marketing/visual-content-marketing-strategy
https://www.thedrum.com/news/2015/04/24/facebook-influences-over-half-shoppers-says-digitaslbi-s-connected-commerce-report
https://www.facebook.com/sheryl/posts/10156250899685177
Convinced of social media's importance? If you do it right, social media presence can bring you massive success, both in terms of money and reputation. But for that to happen, you will have to invest a bit of your time and money. As you can see from the stats above, visual content sells on social media and influences the purchase decision of people to a large extent. If you wish to have a captivating social media campaign designed exclusively for you, we can help you. We have handled visuals of the social media profiles of several of our clients, ensuring they get more than the bang for their buck!
We can up your sales via winning brochures, posters and digital ads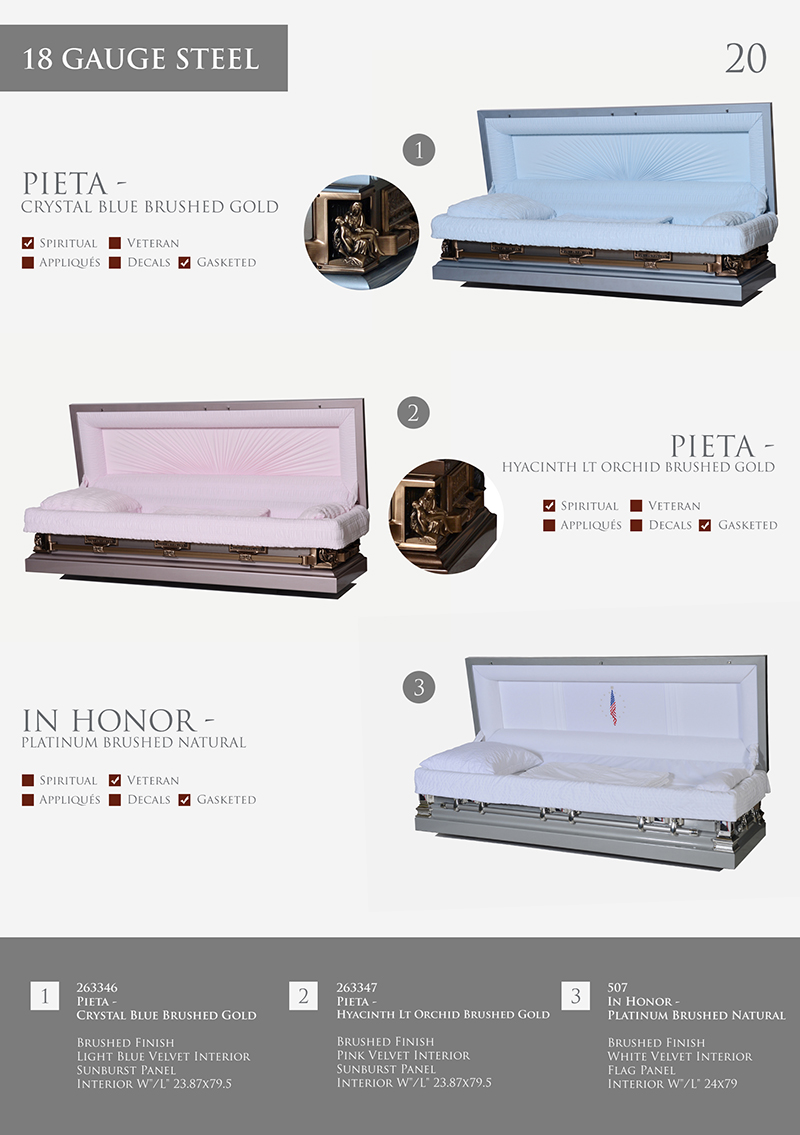 Brochures, posters and digital ads are cheap, instant attention grabbers and quite frankly a must-do marketing activity. While posters and digital ads are best suited for specific events or products, brochures work well if you have a vast inventory of products to offer to your target audience. The good part about both of them is they can cause leads to turn into sales! Especially brochures, which we are adept at.
Research shows that 79% of consumers who receive leaflets and brochures either glance over and keep them or give it to a friend, whom they think might be interested in them. Besides, 48% of them also make it a point to visit or shop or request extra info about a product from the place that was advertised. You brand and its products need a solid brochure for them to become the best-sellers in the market! And as always, we can help you with that.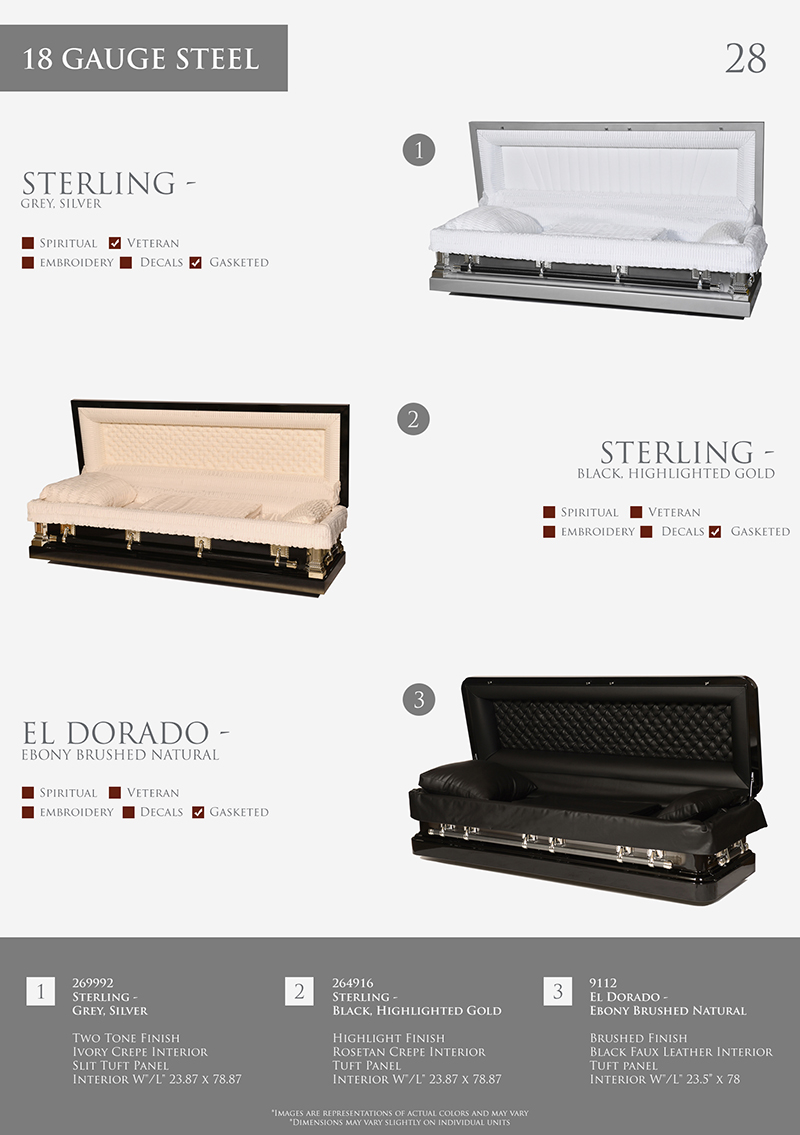 Omega Casket, one of our esteemed clients, witnessed a significant upsurge in the sales of their coffins (no, not for the wrong reasons!) when we designed a 400-page brochure for them! Not only were they impressed with the attention to detail we paid on the brochure but so were their target customer base. That's how it should be. Your brochure has to be impressive for it to make a positive impact. Otherwise it simply gathers dust on somebody's table. Whether you're store is virtual or physical, you can count on us to help increase the sales of your products with our outstanding designs.
We can boost your e-commerce sales via attractive designs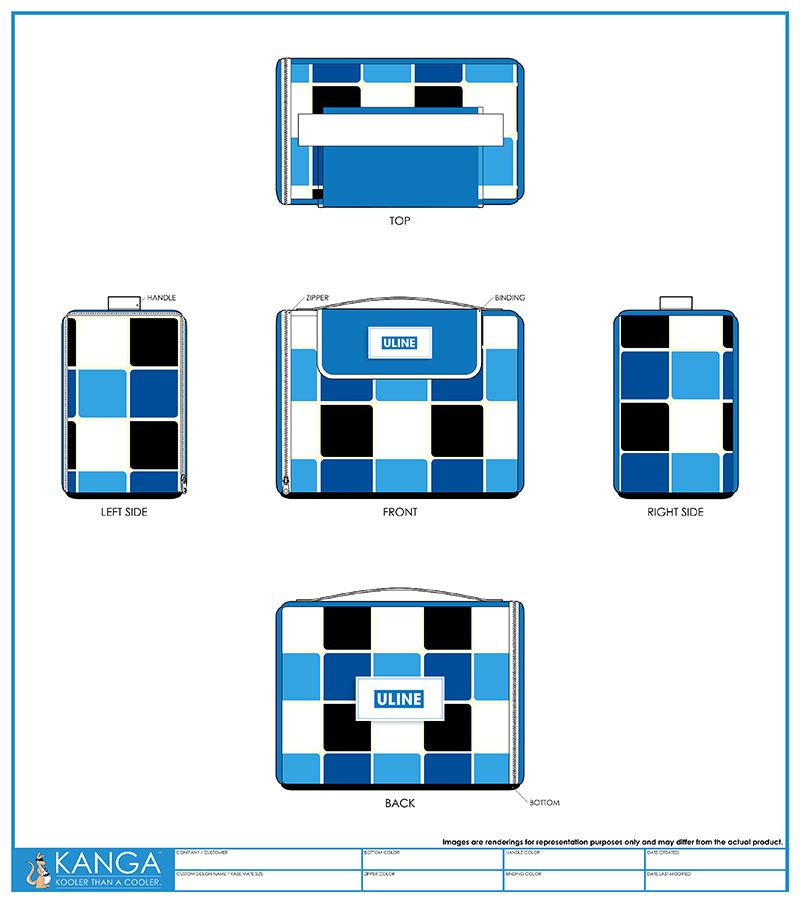 Omega Casket is not the only client we've weaved a success story for. We've enhanced the sales of our e-commerce clients by offering them designs that enrapture audiences from the very first look! One of the prime examples of the magic we've created in this regard is our faithful client, Kanga.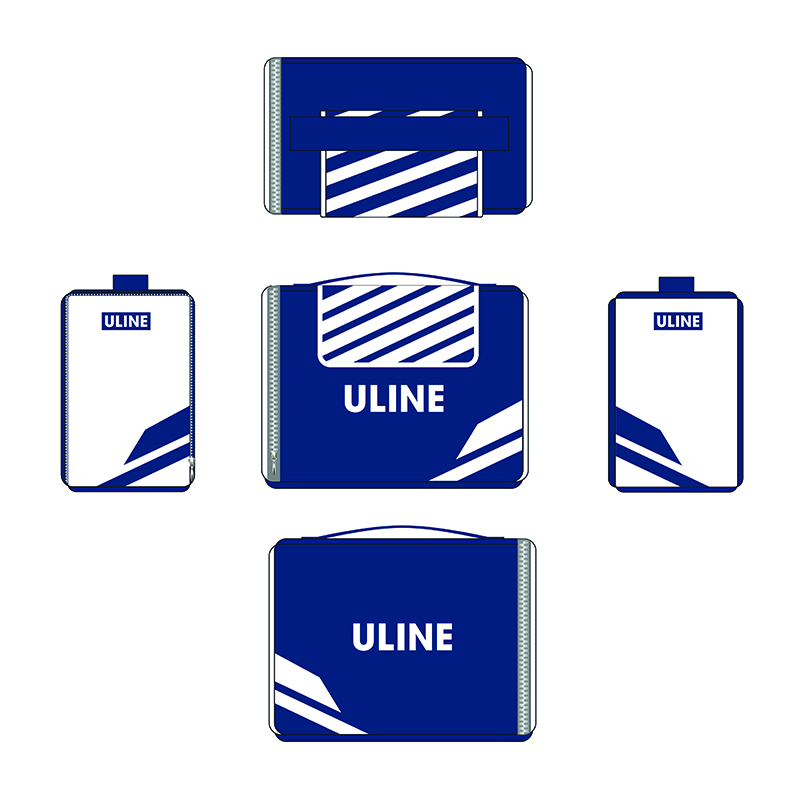 Kanga is an American brand credited for inventing iceless coolers that have been designed in a way to fit around either a 6-pack or 12-pack beer case. They call these the Kase Mate. If you visit their site, you will see a bunch of attractive cases that you'd want to add to your own collection. Know who designed them? We did! Our designs proved to be such a major success for them for that Kanga were called on the famous Netflix business reality show, Shark Tank! And guess what? They won! Naturally this enhanced their net worth and sales to a great extent.
Want your own brand's products to achieve the same success? Let us design your product portfolio and who knows, you could be the next Shark Tank winner!
We can motivate your consumer base's purchase decision in your favor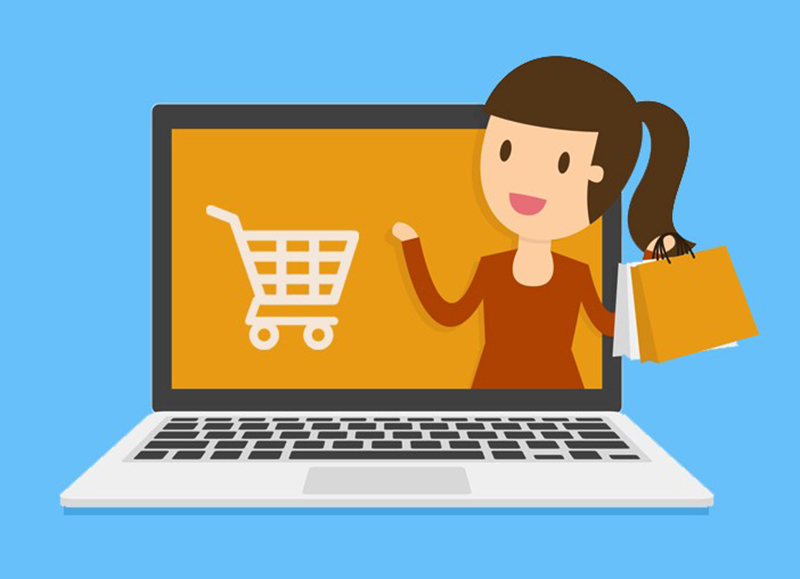 Image courtesy: https://bit.ly/2Puzo8O
Most business owners wonder how design can help in furthering their products' sales. The answer to that is simple. 52% of internet users will not make a purchase from a site that lacks in aesthetics and is not easy to navigate. That's a significant chunk of your target audience base that you could lose if your website is not designed right.
The obvious solution? Digital Polo of course! Since consumers have a tendency to judge a book by its cover, your job is to ensure the cover looks pretty damn good. And you can do that by hiring the digital designing services offered by Digital Polo. Through the years, we have helped numerous clients design outstanding websites that influence their consumers purchase decision in a positive manner, thereby improving their net worth.
We can inspire trust in the hearts of your consumers     
                    
Image courtesy: https://bit.ly/2QtIUJJ
Trust is the keyword when it comes to building a lasting and fruitful relationship with your customers. If you inspire trust among the masses, the masses will buy what you offer, and willingly so. While offering high quality products at affordable prices is one way to inspire trust, the other way is to focus on the graphics of your website.
Today's internet-savvy users are wary of placing their trust and money in the hands of just about any website. That's logical enough as internet scams are on the rise. If you want to earn the trust of your consumers, you'll have to offer them a clean and consistent website user experience.
Studies show that 42% of online shoppers form an opinion of websites on the basis of their design alone. So if your site does not live up to their expectations, your product will not sell well, irrespective of how good it is. Let the design experts at Digital Polo solve that problem for you. Entrust our website designers with the task of designing your site and you'll get a beautiful site that's easy to navigate and consistent in its design and approach. A site such as we design will inspire trust in the hearts of your consumers so they are compelled to spend on your products.
We can ensure your consumers visit your site and spend considerable time on it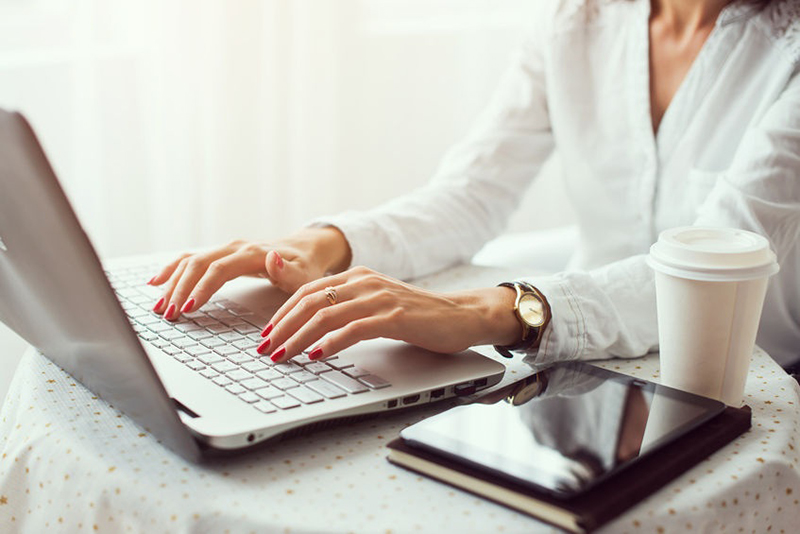 Image courtesy: https://bit.ly/2KKiODn
Part of the strategy to increase sales and net worth of your brand is to get visitors on your website and then ensure that they spend a considerable amount of time on it. Think about it. If they don't visit your site or exit quickly, you won't get as much as business you could if they had stayed and surveyed your products. The more the time they spend on your site, the more likely are you to make a sale.
The easiest and simplest way to increase stay time on your website is to ensure it's designed correctly, i.e. all the design elements are put in the right places instead of looking aesthetically appealing alone. For example, Quicksprout, marketing guru Neil Patel's content venture, faced a significant increase (27%) in its social traffic due to the smart placement of social media sharing buttons.
David Ogilvy, famous as the 'Father of Advertising', discovered that clever placement of relevant images in articles can prevent 10% of the audience from abandoning the article before reading it. What's more, as per a recent study, good typography can make people stay on and read longer than they would have anticipated.
To make your audience visit and spend time on your website, you need it to fill it with purposeful content. You can get all the visual content you need for your website from us. On our part, we will do everything to ensure that people not only visit your site but stay there long enough to make a purchase, turning into loyal customers in no time.
We can offer you customized designs that lead to conversions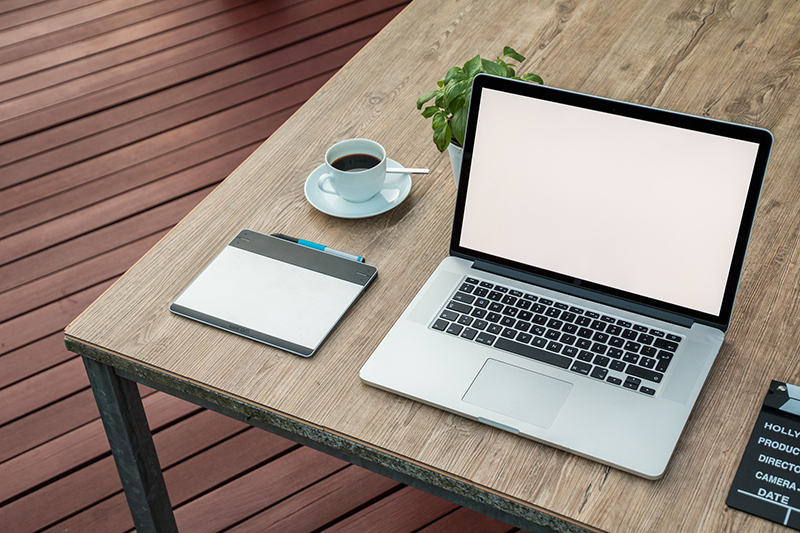 Image courtesy: https://bit.ly/2XzdQzj
The power of design cannot be underestimated as far as your company's net worth and sales are concerned. The right graphic designs are meant to guide consumers through what you offer to the checkout counter. Only skilled designers can help you achieve this goal. Take the example of User Interface Engineering's (a US-based design school) founder, Jared M. Spool.
While designing for one of his clients, a retail e-commerce site, Spool managed to increase the site's sales by 45% simply by putting the 'order' button in an easily accessible place. Within a month, the online retailer was able to earn an extra $15 million! The total came up to $300,000,000 within the first year! Insane isn't it what design can do? That's not all though. Performable Inc, a marketing automation company, witnessed a 21% increase in conversion just by tweaking the color scheme on its site.
You don't want to throw away such massive profits now, do you? Do the wise thing and let designers from Digital Polo tweak your site and make it ready for success! Having years of experience in graphic designing, we already know all the tricks of the trade. Which means we can easily create designs for you that'll tempt your audience to make a purchase from you every time.
With impact like this, it's quite clear that graphic design can take your sales and net worth up by several notches. Graphic designing, in fact, is too crucial an investment for you to skimp on, irrespective of your company's size and services. Designs do not merely make your sight look pretty. Instead they offer a greater ROI than you'd expect! So do yourself a favor and hire a professional design agency such as Digital Polo instead of going DIY and harming your brand and its products.
So What Are You Waiting For? If You Want A Profit Boost, Get Your Designs From Digital Polo Now!
Graphic design is your path to ensured success and sales for your business! Don't miss out on the money you could earn and the reputation and goodwill your brand could enjoy by settling for substandard designs. Aim for the very best and hire Digital Polo for all your designing needs! We can take your business from average to superstar by offering you unique, customizable and amazing designs at prices that'll make your jaw drop! Sign up with us now if you wish to reach the peak of success!